12 Fun Ways to Make Extra $500 per Month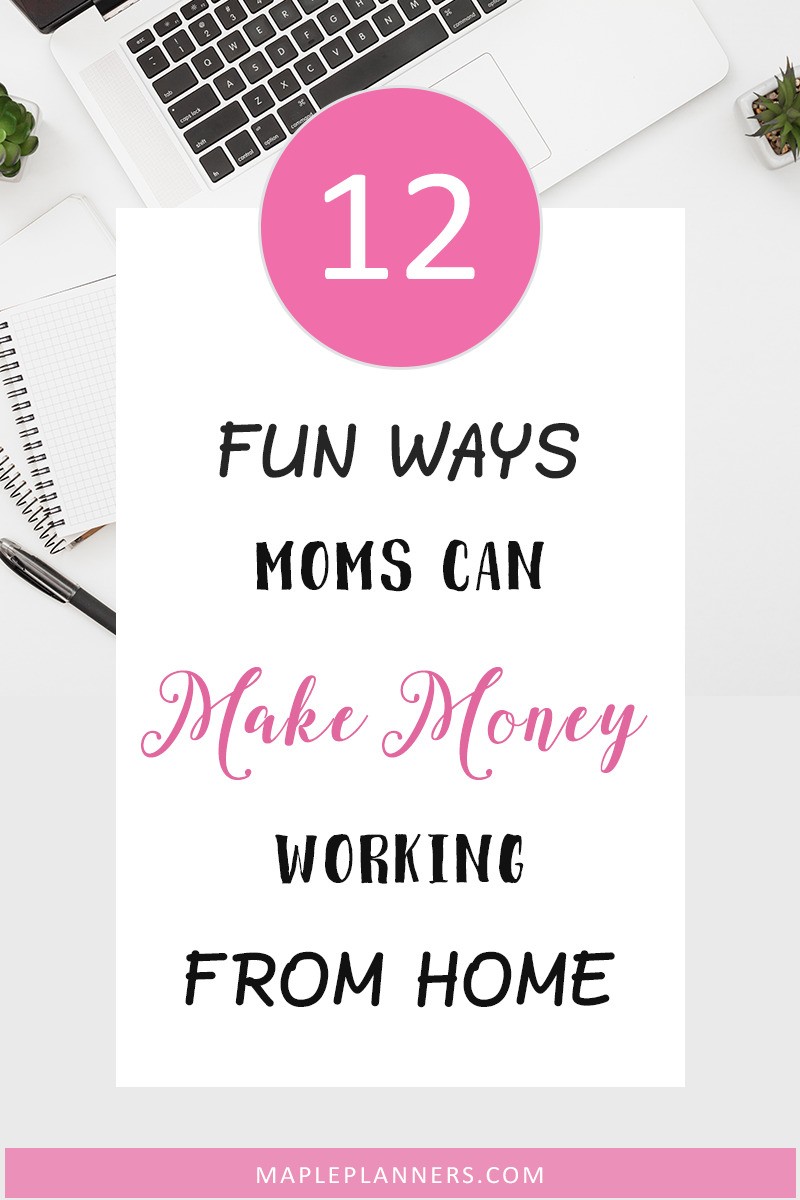 It never hurts to earn an extra income on the side on top of your regular income.
Even if you are actively looking for jobs, you can make money while you are seeking employment.
This post contains affiliate links and we will earn commission if you buy the products through those links. For more information, please read our disclosures here
My today's post is all about making extra money on the side by doing something you'd actually enjoy and may have the passion for.
I know, I enjoyed jewelry making few years ago and almost made it my career.
I am having a great time blogging now and make significant amount to contribute to our household income.
If you know you are good at something like graphics designing, logo making, teaching, blogging, you can certainly benefit from the list of these 12 fun ways to make extra $500 per month.
#1 Sell Used Stuff Online
I have done this many times and end up making extra money. Selling used stuff online is one of the easiest ways to make extra income.
Take a tour of your house and see what items you are not using anymore and, have no use of. These can be toys, games, books, furniture, appliances or vehicles. Make sure that the items you want to sell are in fairly good condition.
I recently sold my son's portable high chair. He had not used it in months so I took it out of the basement. Washed the seat pad, wiped all the parts and made sure it was in good condition.
Then I took the pictures from different angles, created and posted a free ad to sell used portable high chair on my local classified site.
There are couple popular classified sites in my area like Kijiji and Craigslist.
You can search in your town as well, by putting the keywords like "<yourtown> classifieds", "used <yourtown>" etc in the search engine.
You can then enter all the required information to post your ad, description about the items, asking price, and your location and upload your pictures.
Many people do not post pictures but I mostly do because I get much better response when I post the pictures of the items. I got good number of responses and the high chair was sold in about a week after I posted the ad.
#2 Make Jewelry
Handmade jewelry is one of the popular trends where people like to have customized jewelry made for them. One of my friends makes and sells beautiful jewelry pieces for charity.
I loved what she was doing and tried my hands on jewelry making myself.
I was able to sell a few pieces to my surprise. I had to discontinue because of the time constraints but if done with dedication, jewelry making business can easily earn you more than $500 per month.
Etsy, Shopify and eBay are some of the online platforms that can be used to sell jewelry online.
#3 Start a Blog
Blogging has become one of the popular sources of income for many bloggers. There are many bloggers who make $100K per year from blogging alone.
Rest assured money does not start trickling right away when you start blogging. It is a lot of hard work before you start seeing some money in your account.
If you want to start a blog yourself, make sure to read through my step by step tutorial on how to start a blog where I walk you through the whole process of money making blog. If you sign up using my link, you will be able to get hosting at discount rate through Bluehost for only $3.95 per month. You will also be able to get a FREE Domain.
If you think blogging is for you, you can certainly give it a try and see if it fits in your money making ventures. If not, you can always cancel your membership with Bluehost since there is no contract whatsoever.
#4 Sell Services on Fiverr
If you have skills like graphics designing, freelance writing, marketing, advertising, you can definitely make good amount of money on Fiverr by selling these services. Check out the logo on Maple Planners. I got it designed from Fiverr.
To make money on Fiverr, you can sell services in form of gigs, starting from $5 but can easily go up to $500 by adding extras. See How This Kid in Greece Make Full Time Money on Fiverr.
#5 Recycle Your Old Phone
Have a cell phone that you don't use anymore. Instead of just throwing it away, make cash by selling it. Checkout the sites like gazelle, usell and gizmogul to sell or trade in on your damaged, broken or old cell phone and make money.
#6 Sell Gently Used Clothing
Remember that dress hanging in the closet for more than 6 months. You wore it once or twice but totally forgot about it after that. Well, you can easily sell that and other such dresses by organizing a garage sale or on sites like ThredUp, Tradesy or Poshmark.
There are so many apps available now that it is easier than ever to sell your gently used clothes. Sites like Poshmark make it so much fun. It is just like any other social site where you can follow someone's closet if you are in a buying mode.
#7 Tutoring
When I was in school and even graduated, I worked as tutor for math and computer courses for grade 10 students. I was able to earn $15 per hour. Even if you tutor for 30 – 35 hours you can easily make $500 per month.
To establish yourself as a tutor, you can advertise your services the traditional way by posting fliers at your local stores or universities.
You can also advertise your services online. Sites like Tutor Vista, Upwork, Tutor and Craigslist are great ways to post your tutoring services and get the word out.
#8 Freelance Writer
Do you like to write? Freelance writing is a booming business as it allows moms to make money from the comfort of their home while spending time with their children.
Freelance writing gives you the flexibility of writing on the topic of your choice. You can even write custom articles for your clients or prewrite and sell them.
You can advertise your freelance writing services on sites like Upwork, Fiverr, Freelancer etc. Most of these places have the clients bid and select the service that fits their blogging requirements.
Many freelance writers make use of tools like Grammarly to improve text contents, eliminate grammatical mistakes and even detect plagiarism.
#9 Become a Virtual Assistant
Since blogging is becoming one of the most money making business, many bloggers are on the search for virtual assistants. As a virtual assistant you can charge up to $50 – $70 per hour.
You can help bloggers with managing social media, editing blog posts, graphics design, marketing etc.
If you want to become virtual assistant or want more information, feel free to join this Facebook Group. You can network with other virtual assistants and even find some leads.
Want more information on becoming a Virtual Assistant? This insiders book, The Bootstrap VA provides great insight into how to become a successful VA, how to get more clients. Lisa Morosky talks about how to set up Virtual Assistance business and walks you through the process of setting up this lucrative online business.
#10 Ebates
Love to shop? Checkout Ebates. This company gives cash back if you click through the links of stores listed. Ebates is an affiliate for big brands like Walmart, Target, Amazon, eBay, Bluehost etc.
When you shop at one of these stores through Ebates, these brands pay Ebates a percentage of the purchase and Ebates in turn pays you the customer a percentage of that amount.
For example, if you purchased a laptop from Target via Ebates for $500. Target pays Ebates $10 and Ebates pay you $5, a percentage of that amount that Target paid Ebates.
This way everyone ended up making money, quite a win win situation. Sign Up for Ebates!
#11 Freelance audio transcribing
Simply listen to an audio file the company sends you. Type it out and send it back. There are many sites you can sign up for to get the files sent to you.
Depending on how many you get done, you can make more than $500 per month. Find audio transcribing jobs on sites like Transcribe Me and Rev and start making money from the comfort of your home.
#12 Browse Craigslist Gigs section
Craigslist's Gigs section is the one you should check out frequently to see if there are any jobs posted that you can do in your free time. There are many interesting jobs posted there from time to time!
Want to make even more money?
Checkout my post on 9 Home Based Business Ideas for Stay at Home Moms.
Soo ….. this is my detailed list of 12 fun ways to make extra $500 this month. Do you make an extra $500 – $1000 per month? Please share in the comments below with details on how you do it!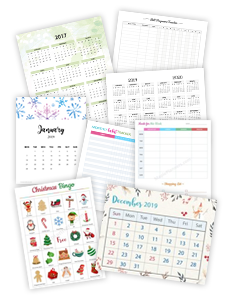 FREE Printables Library
Looking for freebies? Download free printables including planner inserts, binders, wall art, wedding party printables, stickers & graphic art. Also, don't forget to bookmark and visit later for new additions.