15 Sites that Moms can Write for and Earn $100+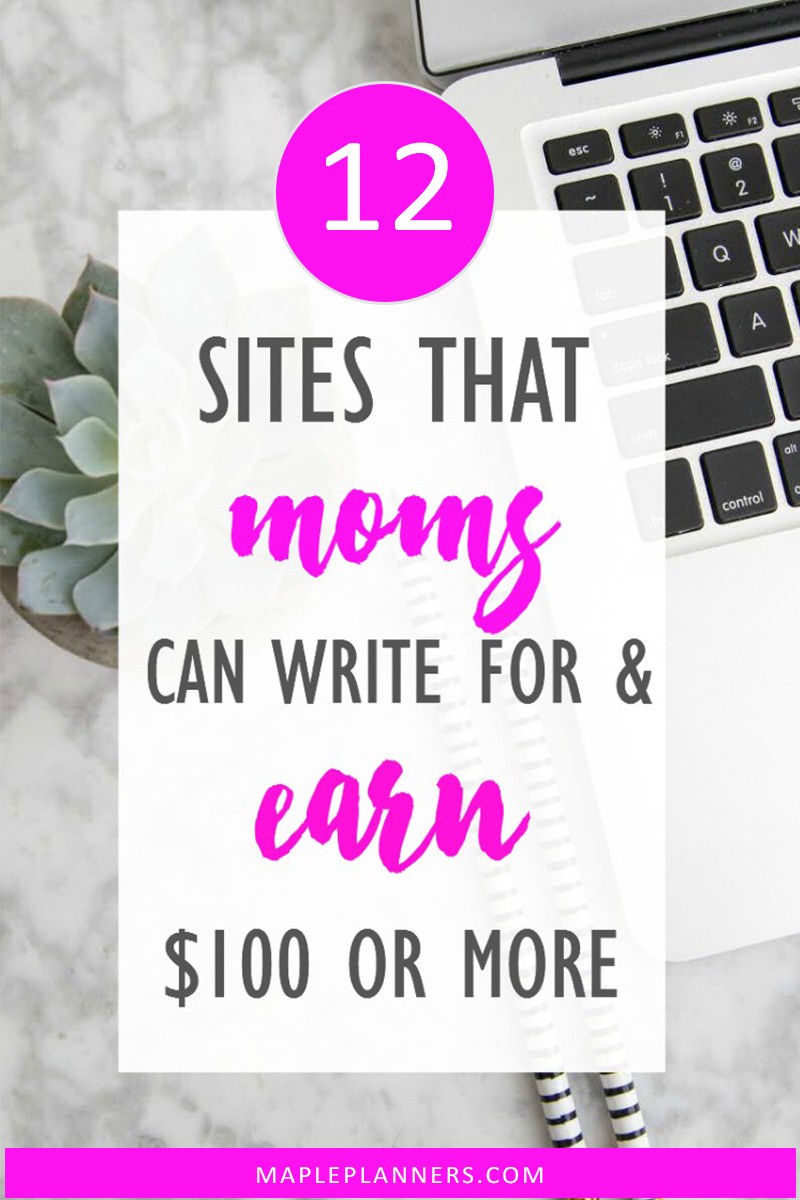 Do you find yourself sharing your fun and cute mommy stories with your friends and family whenever you get a chance? Do you like to write and want to make money from home?
This post contains affiliate links and we will earn commission if you buy the products through those links. For more information, please read our disclosures here
You can now write and share your parenting stories with many more people and get paid to write. There are many websites that pay if you write for them. I put together this list of blogs, websites and magazines that offer paid writing opportunities where you can submit your writing if you blog about family or parenting.
These are perfect for mom bloggers, stay at home moms or freelance writers. You can take advantage of these paid freelance opportunities and earn extra cash on the side.
I mean, earning extra cash on the side doesn't hurt and it's a win win for everyone. If you think you have a writing bug in you, make sure to pitch in your ideas to these resources that have substantial readership. Of course, make sure to read through these blogs to get a feel of what kind of content they expect from their writers.
1. Freelance Mom
Niche: Women in Business
Pay: $75 – $100 via PayPal, with a chance to win special bonus of $150
Topics: Business Ideas, Finances, Work From Home Tips
Visit: Freelance Mom
If you were to submit them articles, they recommend highly personal articles, highly researched articles and education based articles. Selected publications are paid between $75 – $100 via PayPal. If your article is most shared in a month, you will be the winner of special bonus of $150.
2. A Fine Parent
Niche: Parenting
Pay: $100 + link + chance to win special bonus of $200
Topics: Raising strong kids, Parenting, Holidays
Visit: A Fine Parent
They are not accepting submissions at this time, but you can sign up to be notified when they open submissions again.
3. Babble
Niche: Parenting
Pay: $150
Topics: Parenting, pregnancy, baby, toddler, finances, relationships, food, travel
Visit: Babble
I couldn't find their price in their writing guidelines but I have read this mentioned at many other sites that they pay $150 for a well written post. Make sure to confirm by contacting them.
4. Chicago Parent
Niche: Parenting
Pay: $25 – $50 for short essays; $50 – $100 for 800 – 1000 words
Topics: Parenting, childcare, education, work and family balance and local resources
Visit: Chicago Parent
5. Family Fun Magazine
Niche: Parenting
Pay: $1.25 per word for 850 – 3000 words
Topics: Cooking, parties, vacations, holidays, crafts and learning
Visit: Family Fun Magazine
6. Her View From Home
Niche: Parenting
Pay: $100 when your article gets 4K+ views
Topics: Faith, recipes, lifestyle, fitness, fashion, family, humor and kids
Visit: Her View From Home
7. Metro Parent Magazine
Niche: Parenting
Pay: $35 – $350
Topics: Geared towards Southeast Michigan Parents
Visit: Metro Parent Magazine
8. Raising Arizona Kids
Niche: Parenting
Pay: $50 – $250 depending on the article length and quality
Topics: Local resources for parents and raising kids
Articles accepted only from Arizona residents
Visit: Raising Arizona Kids
9. Alaska Parent
Niche: Parenting
Pay: $40 – $200 for original articles; $25 – $40 for reprints
Topics: Resources for parents with newborn through teens, expecting moms
Visit: Alaska Parent
10. ClubHouse Magazine
Niche: Readers of this magazine are 8 – 12 year old boys and girls who want to know more about God and Bible
Pay: 15 to 25 cents per word
Topics: Humor, historical fiction, science fiction, mystery story kinds
Visit: ClubHouse Magazine
11. Healthy Living
Niche: Health and Fitness
Pay: Up to $150 for 1500 – 6000 words
Topics: Health, Fitness
Visit: Healthy Living
12. Charlotte Parent
Niche: Resource for parents raising children in Charlotte area
Pay: $45 – $150 depending on the length, depth and use of story
Word Length: 500 – 1200 words
Topics: Families, Pregnancy, Food, Cooking, Birthday Parties, Holidays
Visit: Charlotte Parent
13. New Jersey Family
Niche: Resource for parents raising kids in New Jersey
Pay: 10 cents per word for 600 – 1000 word length
Topics: Health, education, parenting and other fun stuff in and around Jersey Shore
Visit:New Jersey Family
14. Skirt
Niche: Women's Issues
Pay: $200 for essays
Topics: Listed for every month on their guidelines page
Visit: Skirt
15. Listverse
Niche: General
Pay: $100 for approved article (Update: Just saw that they pay $50 for an approved article)
Topics: Minimum of 1500 words length in the form of list
Visit: Listverse
There you have it! List of sites that pay you around $100 or more as paid freelance writer. You can easily start making money from home with these writing gigs from the comfort of your home.
Keep in mind though that there is a high competition for the paid market as opposed to free one. So be very thorough in your research when you explore new ideas for topics while pitching to the editors of these resources.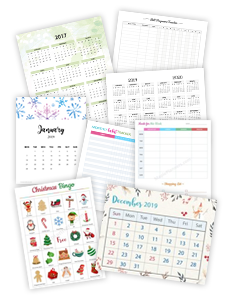 FREE Printables Library
Looking for freebies? Download free printables including planner inserts, binders, wall art, wedding party printables, stickers & graphic art. Also, don't forget to bookmark and visit later for new additions.