How to Start a Blog – Must Read Guide for Beginners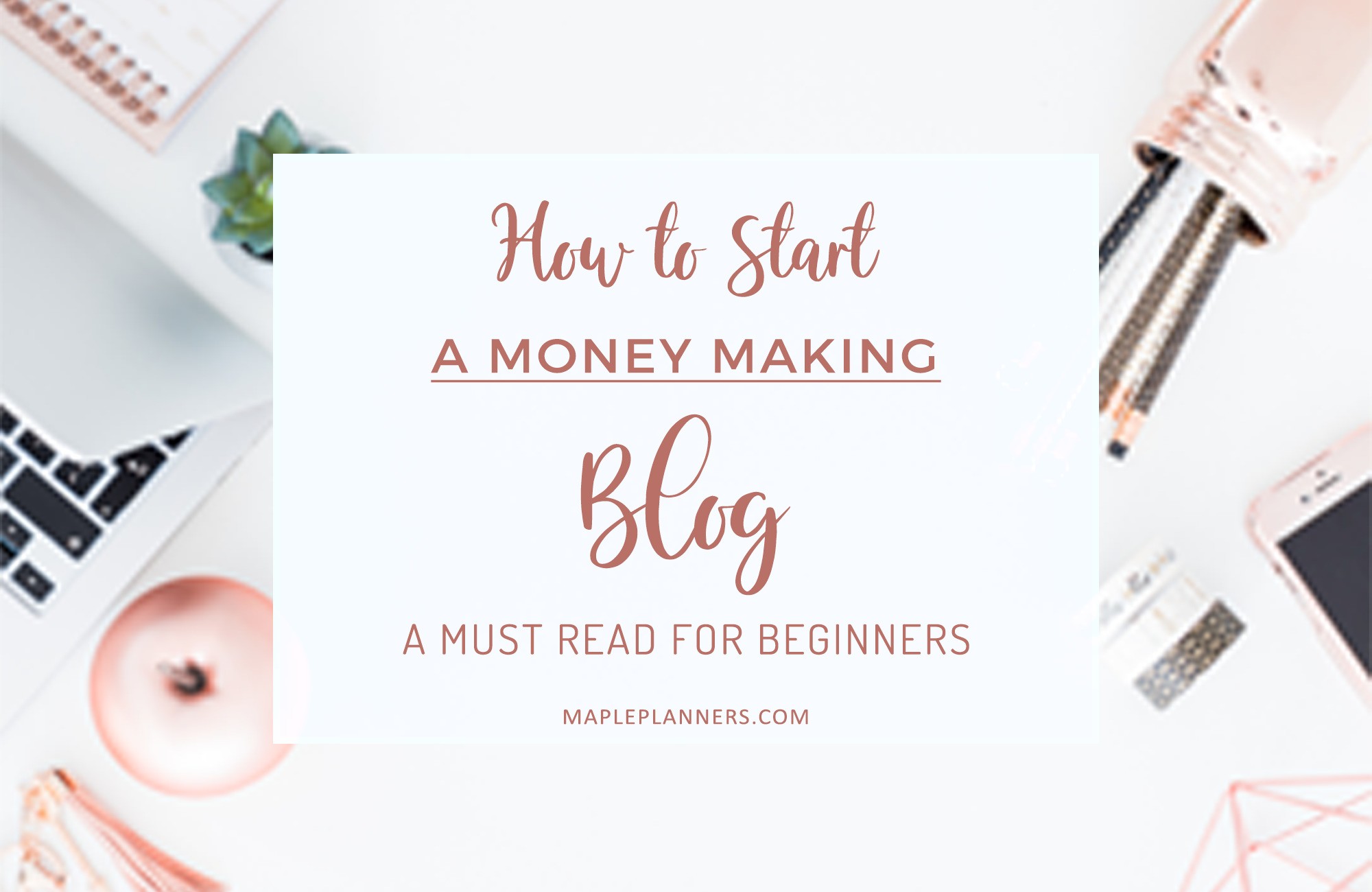 Are you planning to start your own blog? That's so awesome!
Before I started blogging on self hosted platform, I used to blog on free WordPress platform. Even though I enjoyed blogging on the free platform, I felt there was not much I could do in terms of making decisions for my own blog.
For instance I could not put any affiliate links or sell ad space. I am not sure if those rules still apply, but I couldn't be happier to move to self hosted domain.
This post contains affiliate links and we will earn commission if you buy the products through those links. For more information, please read our disclosures here
When I first started the process of self hosted domain, it was pretty intimidating. But as I followed the steps through, I figured that it's not as complicated as it sounds.
But at times, I did wish someone would just hold my hand and walk me through the process that sounded cumbersome at times. I understand many of you are at a place where I once was when I first started.
For that reason, I decided to put together this step by step guide to setting up and starting your very own blog. Learn how to start a WordPress blog in three easy steps.
In order to set up a new blog, you will need to do the following:
Let's look into each of these in more detail:
Step #1: Register a domain name
In order to setup your blog, you need a unique domain name. Make sure to do a thorough search on what you would want your domain name to be. Once you decide on one, visit one of the sites like Bluehost where you can register your domain name.
If you have something in mind, you can check the domain name in the following domain name checker and see if it available.
Choosing an appropriate domain name is very important for your online platform. Take some time before selecting a domain name. A domain name is something that will represent you, your company, your brand. Ask for suggestions from family, friends and community members.
If the domain you chose is available you will be prompted to go ahead and purchase that domain. Otherwise, you will be notified and asked to choose another one. Depending on the privacy settings you set up for your new domain name, your charges can vary.
Step #2: Select a Hosting Service
A Hosting Service is something you should choose very carefully. They should be trustworthy and should have great reviews. Make sure that their customer service and technical support is at par. They are available anytime of the day, and if they provide secure network.
Your blog is going to reside with this host. The speed and site accessibility of your blog will depend on this hosting service. For all the reasons listed above, BlueHost comes recommended by many bloggers.
Why Bluehost?
When I first started blogging, I had set up a few of my sites with Bluehost. I have nothing but good things to say about this hosting provider. Downtime with them is very minimal and they have awesome support. If your monthly traffic is no more than 3000 visitors, then you can choose Bluehost as your Hosting Provider.
Update: Setting up Bluehost has become even more user friendly. Their new sign up flow called Bluerock allows for their new customers with WordPress automatically installed at sign up without having to go in and manually install themselves. It allows for more use friendly experience for someone who has very little experience with installing new tools or software.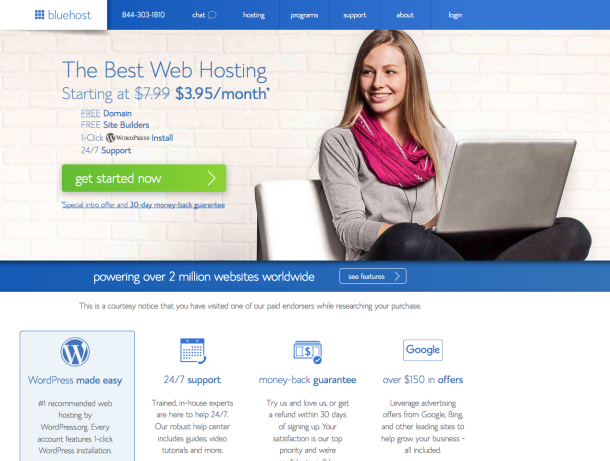 If this is the first time you are going with Bluehost, this step by step guide will come in handy in case you need help setting up your blog at any point.
Step 3: Install WordPress on BlueHost
Once you have selected and setup your new account with BlueHost, you will need to install WordPress. Self Hosted WordPress is the best thing you can do to your blog and start making money in the long run.
Assuming you have created a new account with Bluehost, when you login, you will see your Account Dashboard. You need to install WordPress here.
Scroll down to Website and click on "Install WordPress"
On the next screen, click "Install"
You have to check domain on the next screen. Enter your domain name, and click on "Check Domain"
On the next screen, make sure to check the "I have read the terms and conditions of GPLv2"
Click "Install Now"
At this point, it will start installing WordPress. It will keep going until it says that the Processing is complete.
You will see "Your Install is Complete" on the next screen.
Next you can click on Log in to WordPress button to access your newly setup WordPress site.
Step #3.1: Select and Install a Theme
Now that your WordPress is set up on Bluehost, you need to make it look beautiful. This is the fun part. You need to select and install a theme based on the niche of your blog.
And that's it. It takes us to our final step.
Step #3.2: Create a new post on your blog
Login to WordPress Admin account using your username and password. You will first see your Dashboard. Navigate over to "All Posts" and click on "New Post".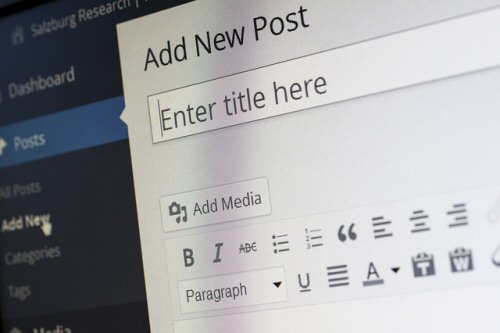 Awright!!! So that's it Folks! After you go through these steps to set up your blog, you will feel like it was nothing. The whole process looks complicated though, but once you start doing it, it does not take that long. It's pretty straight forward.
Happy Blogging!
If you want to start a blog yourself, make sure to read through my step by step tutorial on how to start a blog where I walk you through the whole process of money making blog. If you sign up using my link, you will be able to get hosting at discount rate through Bluehost for only $3.95 per month. You will also be able to get a FREE Domain.