Chalkboard Pantry Labels #1
Download free printable Chalkboard Pantry Labels #1. For more similar Labels templates, browse our free printable library. Simply download and print them at home or office.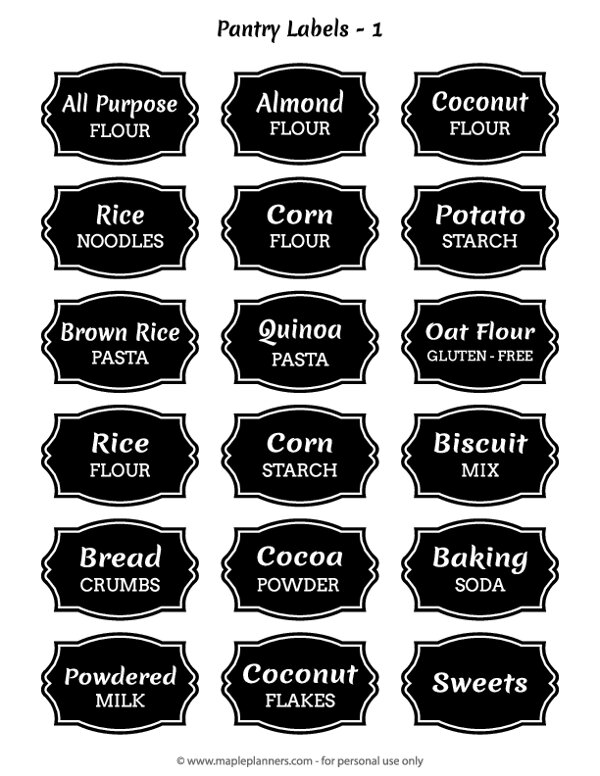 Scroll down for print and download options
Free Printable Chalkboard Pantry Labels to help you keep an organized kitchen, pantry, cabinets and drawers. These labels are perfect for jars, tubs, containers, condiments, spices, canisters and more. Download and print these printable pantry labels.
List of labels: All Purpose Flour, Almond Flour, Coconut Flour, Rice Noodles, Corn Flour, Potato Starch, Brown Rice Pasta, Quinoa Pasta, Oat Flour - Gluten Free, Rice Flour, Corn Starch, Biscuit Mix, Bread Crumbs, Cocoa Powder, Baking Soda, Powdered Milk, Coconut Flakes, Sweets
Chalkboard Pantry Labels #1