2023 Business Card Size Calendar
Download free printable 2023 Business Card Size Calendar. For more similar 2023 templates, browse our free printable library. Simply download and print them at home or office.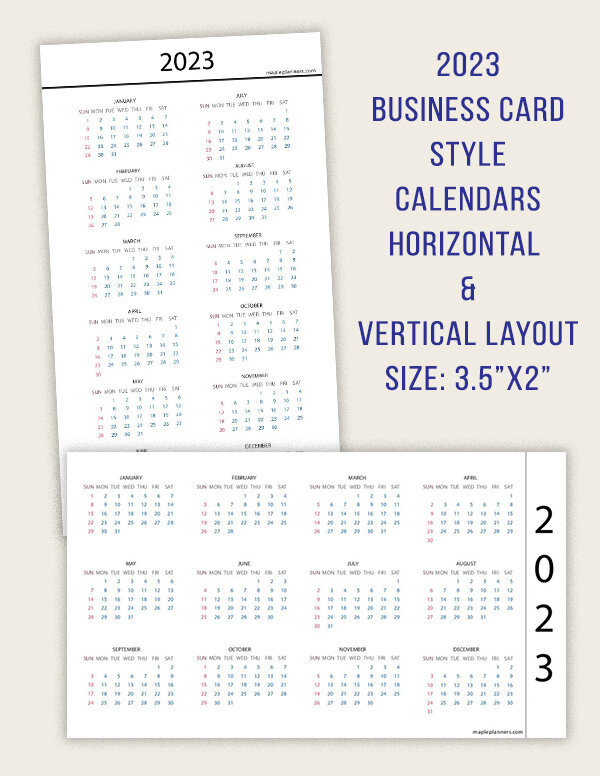 Scroll down for print and download options
Do you need a creative way to stay organized in 2023? Our free printable 2023 business card size calendar template offers the perfect solution. This beautiful design fits all your relevant dates into a neat and easy-to-use pocket sized template that can be used for nearly any purpose.
Whether you're planning out your work week, scheduling upcoming trips, or jotting down reminders for future events, this sleek and stylish calendar will help keep you on schedule throughout the year.
To download more free printables, check out our printable library.
2023 Business Card Size Calendar