Elf on the Shelf Letter
Download free printable Elf on the Shelf Letter. For more similar Christmas templates, browse our free printable library. Simply download and print them at home or office.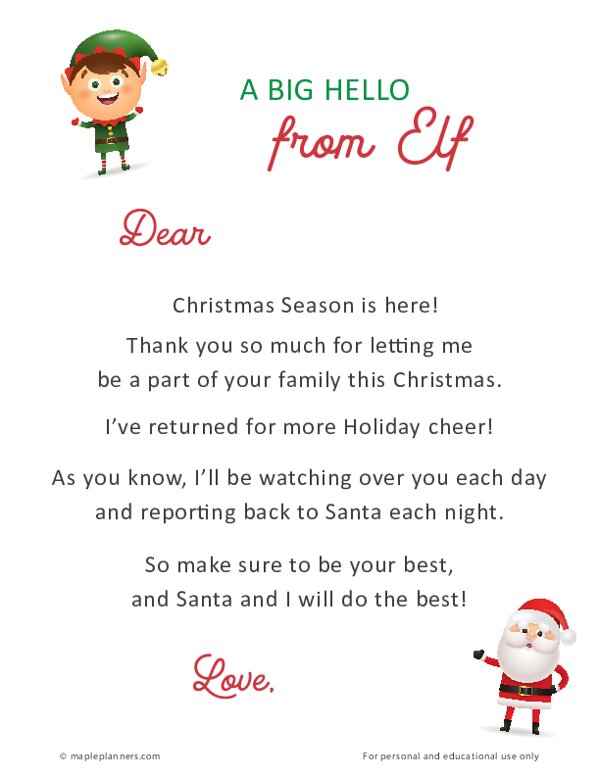 Scroll down for print and download options
Introduce the elf on the shelf idea to your family with this Elf in the Shelf Letter. Make this holiday tradition with your kids a bit more fun with this cute "A Big Hello from Elf" Letter.
Basically, with this holiday tradition, Santa sends an elf to your home to keep an eye on the kids. He watches them all day long and then reports back to Santa every night. Each morning after returning back, their position is switched. This report by Elf determines whether your kids end up on the naughty list or nice list.
Elf on the shelf normally pays a visit between Thanksgiving and Christmas Eve. You can place the Elf doll in different parts of your house every morning, and display the tasks kids need to do everyday.
Elf on the shelf cannot talk or move. You can tell your kids not to touch Elf or they will lose their magic.
Finished size of this printable is 8.5x11 inch, so prints conveniently on letter size paper.