Half Sheet Writing Lined Paper
Download free printable Half Sheet Writing Lined Paper. For more similar Lined Paper templates, browse our free printable library. Simply download and print them at home or office.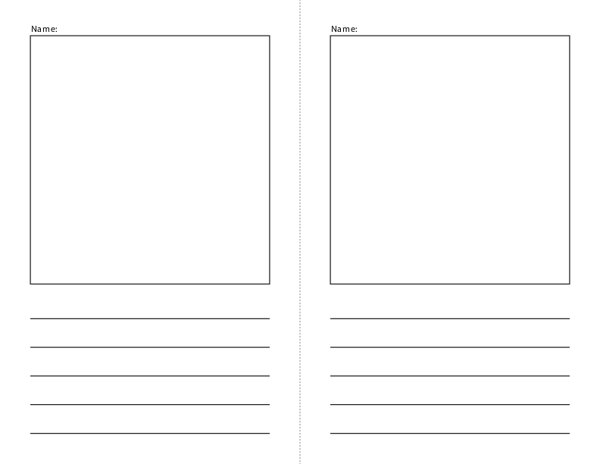 Scroll down for print and download options
Help your little one practice with this half sheet of paper with regular lines. It is perfect for kindergarten and preschool students. The lines are spaced evenly apart, making it easy for your child to stay within the lines.
The box on the top makes it easy for kids to draw or doodle. Let your child use this paper to write stories, practice letters, and numbers, or just doodle.
Benefits of using half sheet writing paper
There are several benefits to using half sheet paper.
Perfect for kindergarten students' handwriting practice or journal.
More compact than standard letter-sized paper, so it takes up less space in a notebook or binder.
Easier to take along and store since it doesn't require a separate envelope.
Less likely to get wrinkled or damaged since it can be easily folded in half.
Half sheet writing lined paper is an excellent option for everyday use in school, work, or at home.
Half Sheet Writing Lined Paper