52 Week Money Saving Challenge
Download free printable 52 Week Money Saving Challenge. For more similar Budget templates, browse our free printable library. Simply download and print them at home or office.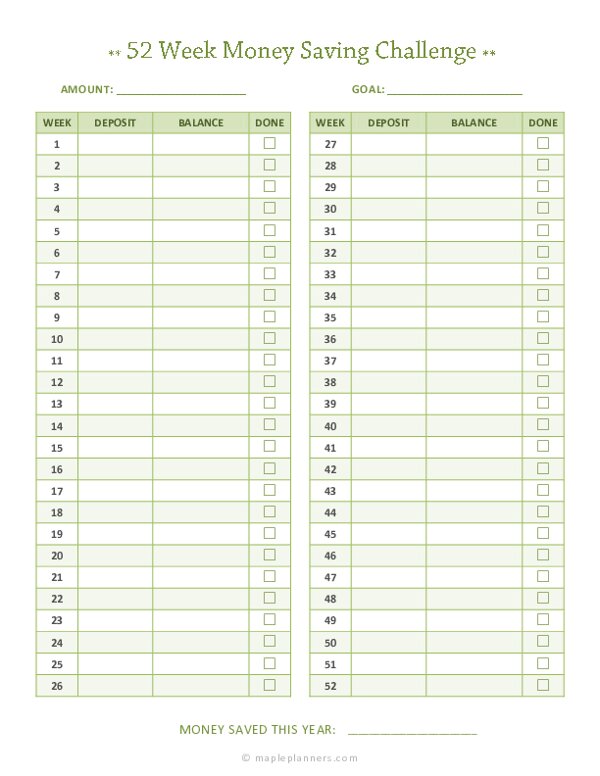 Scroll down for print and download options
Save Money and take control of your finances with this 52 Week Money Saving Challenge. This unfilled pdf printable lets you set the amount you wish to save every week.
It can be $1, $2, $5 or $10, it's totally up to you. Whatever money you decide to save each week, make sure you put some amount away just to be consistent each week.
When you put some amount aside each week in a high savings account or simply in a mason jar at home, you will be surprised to see how much you can save years after. Just make sure not to touch this amount for as long as possible.
The more money you deposit each week, the more potential you have for saving more money.
Download this pdf printable, print and start saving.
52 Week Money Saving Challenge