B6 TN Inserts Password Tracker
Download free printable B6 TN Inserts Password Tracker. For more similar Password Log templates, browse our free printable library. Simply download and print them at home or office.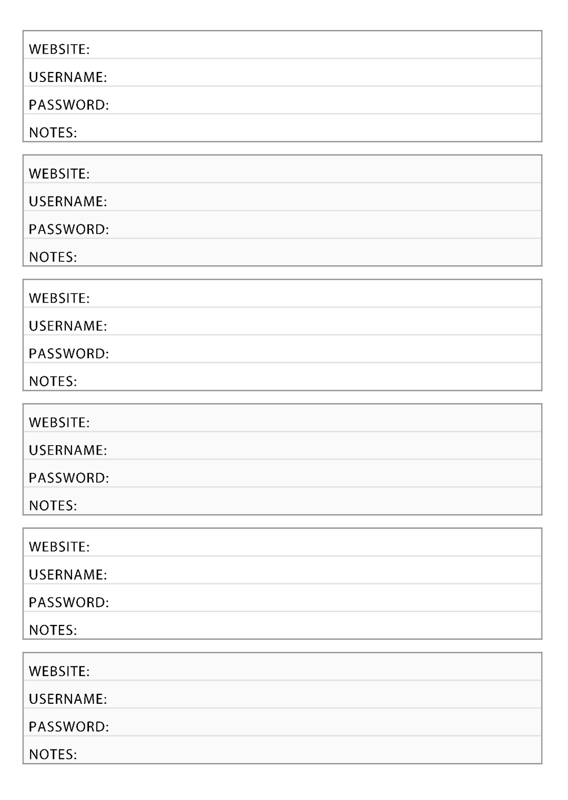 Scroll down for print and download options
With everything becoming online, it's common to have lots of passwords these days. There are so many social media accounts, email addresses, bank accounts, online shopping accounts that it's easy to lose track of our passwords.
It is not even feasible to create an easy to remember password. That is why make sure to download these printable Password Tracker in B6 TN size. These are Instant Download files, so simply download and print.
B6 TN Inserts Password Tracker