Christmas Finish my Phrase
Download free printable Christmas Finish my Phrase. For more similar Christmas templates, browse our free printable library. Simply download and print them at home or office.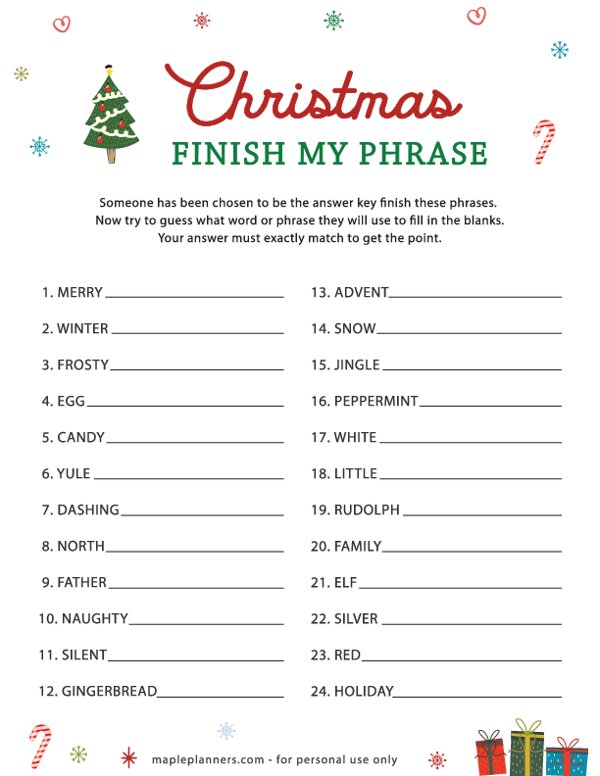 Scroll down for print and download options
Christmas is the perfect time for family and friends to come together. With technology readily available, it can often be challenging to engage players in their surroundings, which is why Christmas Finish My Phrase free printable game offers an exciting way to bring everyone together and crack up with laughter.
Christmas Finish my Phrase is a simple game that requires no special equipment. All you need is a free printable game, some paper, and something to write with, like pens or pencils. Players have to complete each phrase on this printable game sheet. For example, "Merry…Christmas!"
You can also make the game challenging for kids by having players choose words from categories like movies, books, or songs related to Christmas. This will help them develop their vocabulary and memory skills while they are playing!