Tree - Christmas Scattergories
Download free printable Tree - Christmas Scattergories. For more similar Christmas templates, browse our free printable library. Simply download and print them at home or office.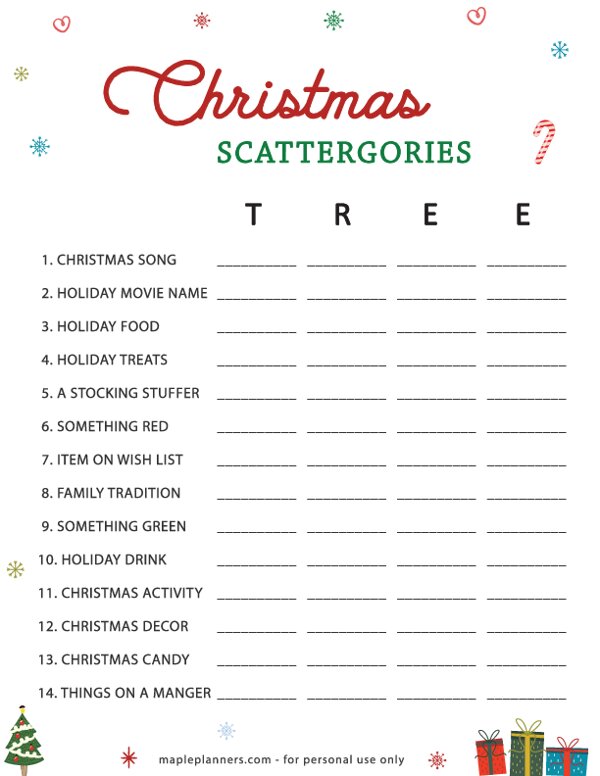 Scroll down for print and download options
Christmas is the perfect time to bring the family together in the festive spirit. One fun way to get everyone involved is with a game of Christmas Scattergories! It provides an opportunity for each player to highlight their creativity by coming up with words or phrases related to the theme provided.
The keyword for this particular printable game is TREE, which seems especially appropriate since green Christmas trees are a perfect holiday decoration that symbolizes hope and traditional Christmas revelry.
With this game, players can guess away as they work together to think of items that begin with one of the set letters and relate directly to Christmas trees.
Simply download this Christmas Scattergories game, print and start playing.