Back to School Bingo
Download free printable Back to School Bingo. For more similar Bingo templates, browse our free printable library. Simply download and print them at home or office.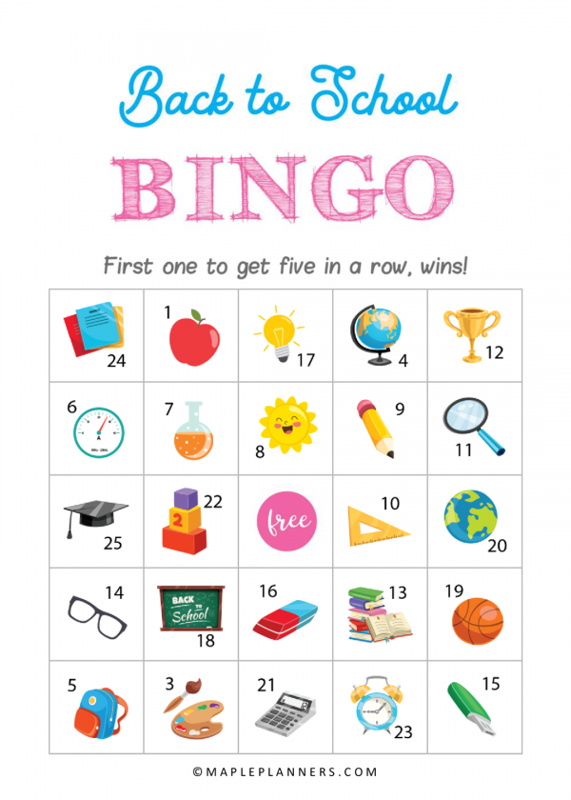 Scroll down for print and download options
Schools will be in session again soon. Make it a bit more fun with these cute free printable Back to School Bingo Game.
These colorful cards are fun to play, and bound to keep players busy for hours. There are total of 10 bingo boards in this package, and a bingo calling card sheet.
These cute Back to School Bingo cards are easy to print and put together.
Perfect for moms who want to add some cheer to back to school process with kids and teachers.
Do you have more than 10 players? Check out this Set of 30 Back to School Bingo Game Cards.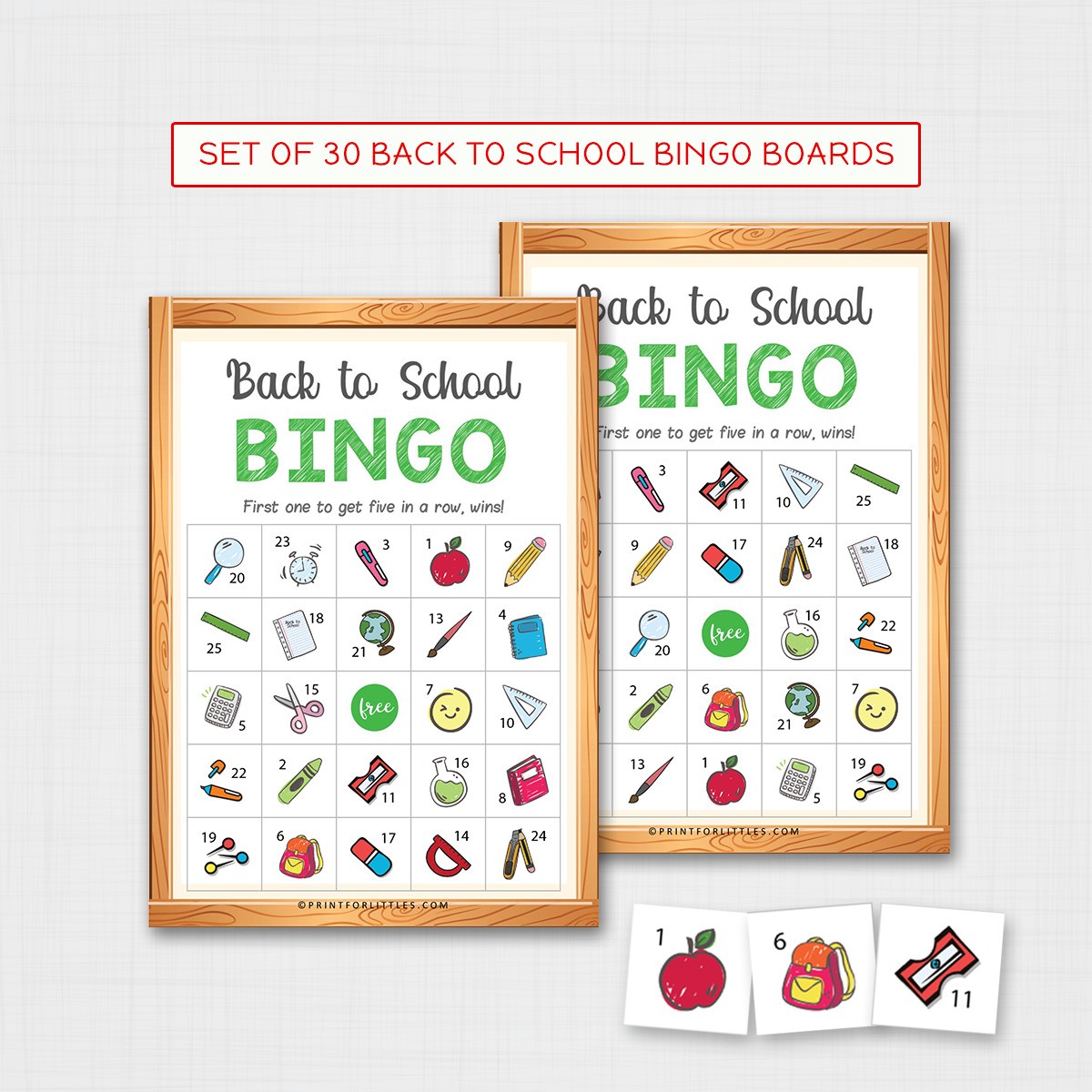 These can be used to keep the little ones busy and entertained in classroom, group or at home setting.
Finished size of each bingo board is 5x7 inch. For best results, print them on card stock paper.
Like to play Bingo? Here are some more fun Printable Bingo Game Cards that you can play with a small group of people.