Earth Day Bingo
Download free printable Earth Day Bingo. For more similar Bingo templates, browse our free printable library. Simply download and print them at home or office.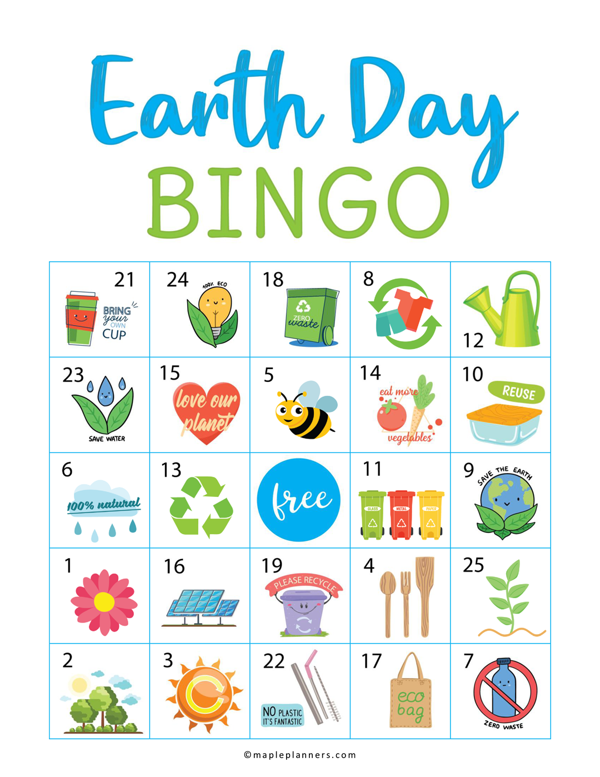 Scroll down for print and download options
Celebrate Earth Day with these cute Printable Earth Day Bingo Game. Kids will love playing with these cards while waiting learning more about why they should be more protective about this beautiful planet and different ways to go green.
There are total of 8 bingo boards in this package, and a bingo calling card sheet. These cute Earth Day Bingo cards are easy to print and put together.
These are great for keeping the little ones and adults busy and entertained while learning about this event that happens worldwide in April.
For best results, print them on thick cardstock paper.
Do you have more than 8 players? Check out this Set of 30 Earth Day Bingo Game Cards.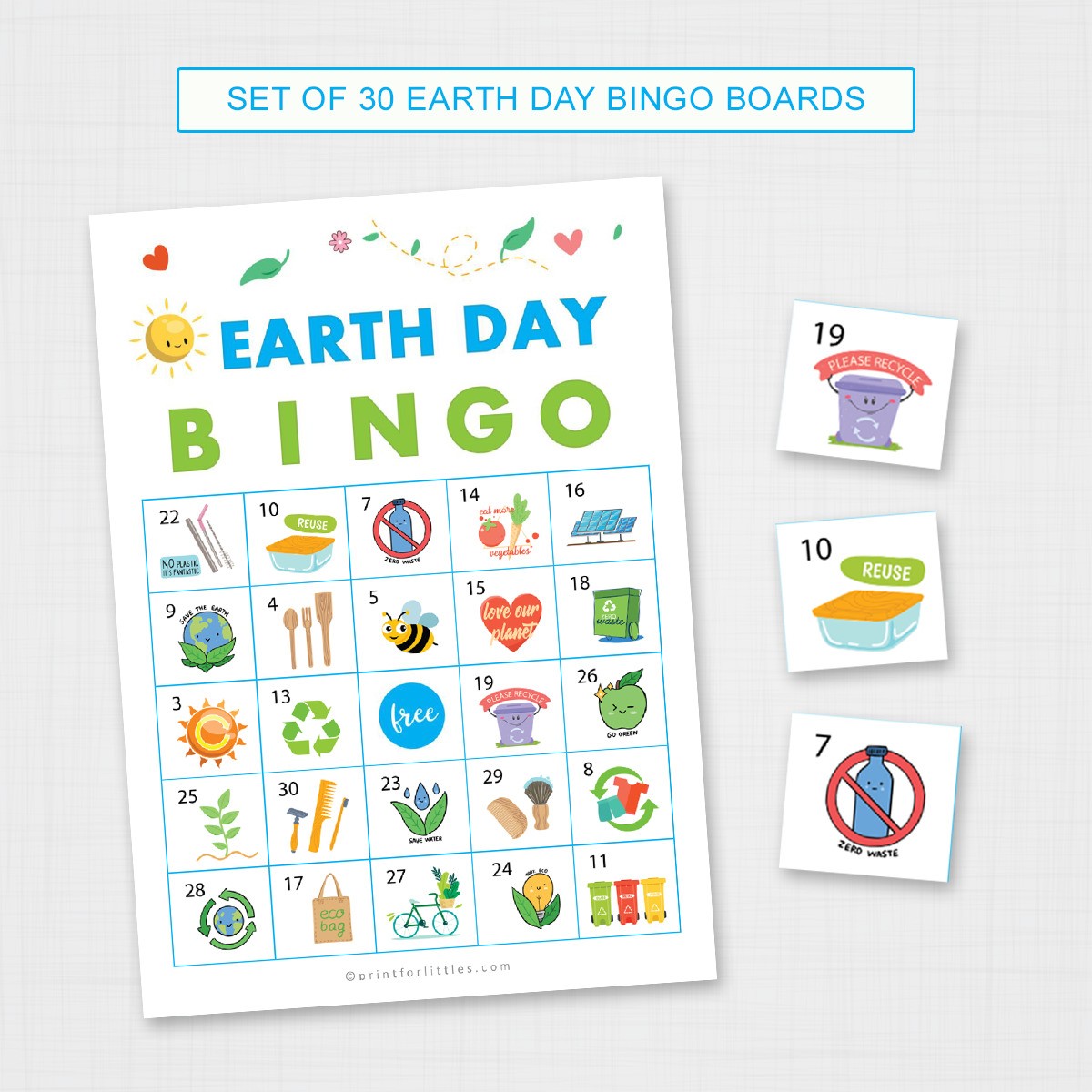 There are two sets of bingo cards in this set of 30 bingo cards - Full Size and Half Size
You can print one per page using Full Size and two per page with Half Size.
If you happen to download, print and play this game, please do not forget to tag #mapleplanners on Instagram, and follow us @mapleplanners
To download more free printables, check out our printable library.
Love to play bingo? Here are some more printable bingo cards that you can download and print: