Chinese New Year Bingo
Download free printable Chinese New Year Bingo. For more similar Bingo templates, browse our free printable library. Simply download and print them at home or office.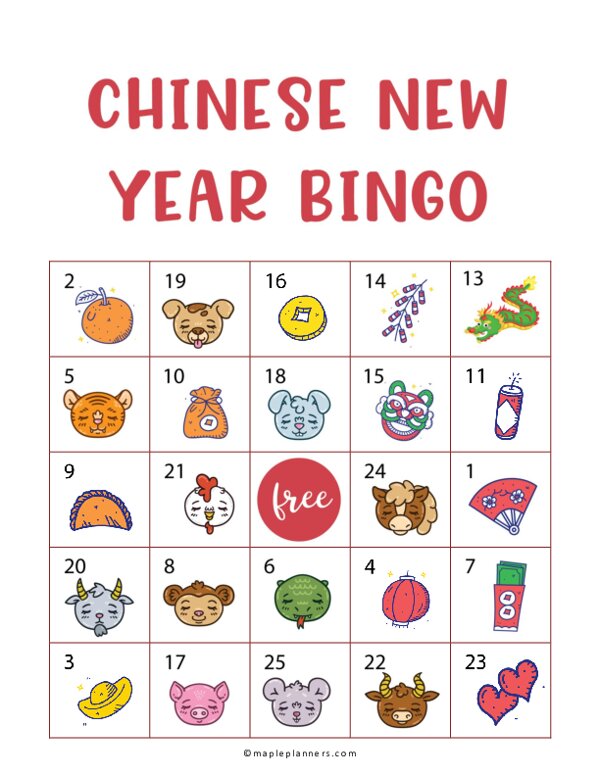 Category: Bingo File: .pdf
Celebrate Chinese New Year with this fun filled free printable Chinese New Year Bingo Game. These colorful cards are fun to play with pictures associate with Chinese Zodiac Signs.
There are total of 10 bingo boards in this package, and a bingo calling card sheet. These cute Chinese New Year Bingo cards are easy to print and put together.
These are great for keeping the little ones and adults busy and entertained in a party or get together.
For best results, print them on cardstock paper.
Do you have more than 10 players? Check out this Set of 30 Chinese New Year Bingo Game Cards.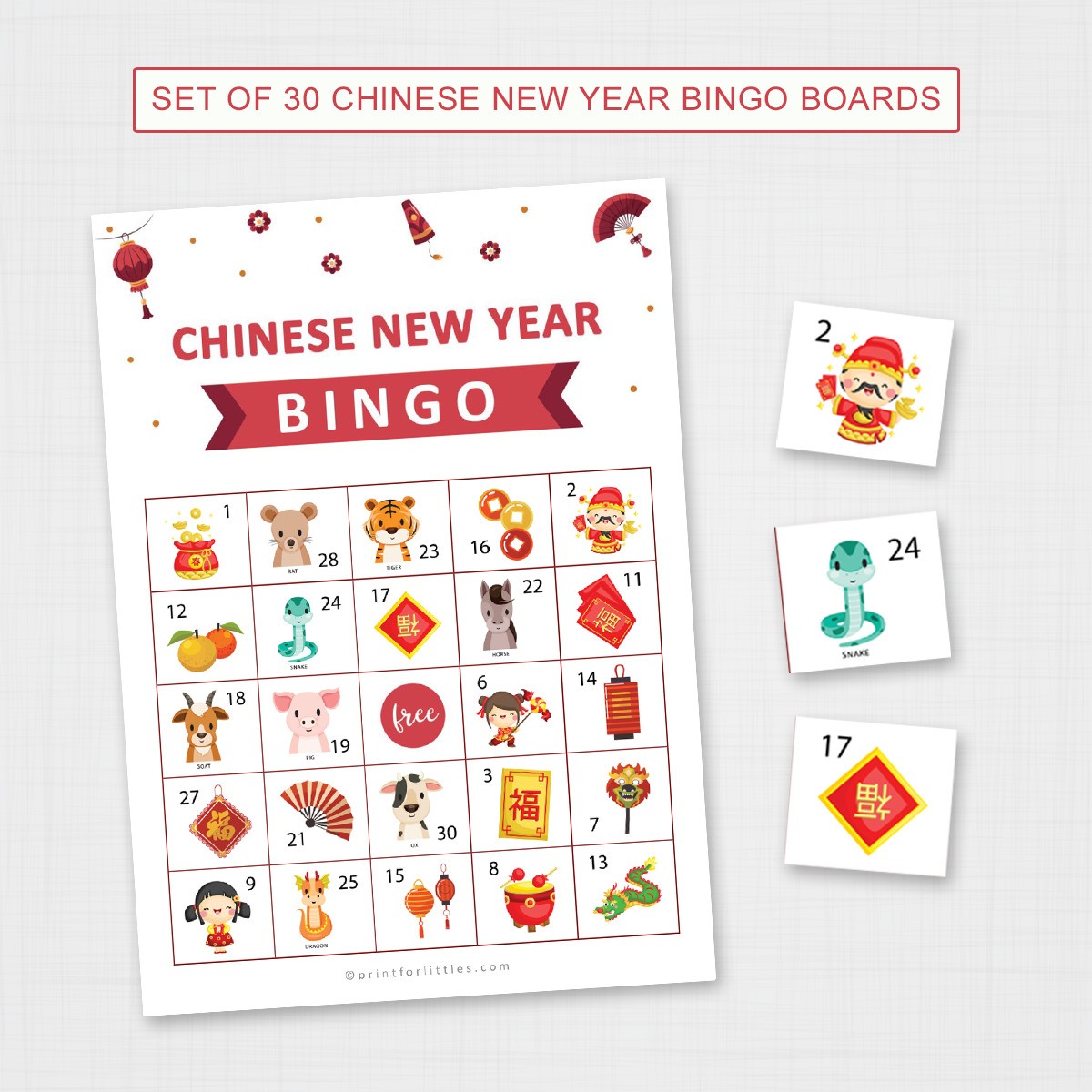 There are two sets of bingo cards in this set of 30 bingo cards - Full Size and Half Size
You can print one per page using Full Size and two per page with Half Size.
It is recommended to print them on card stock paper.
If you happen to download, print and play this game, please do not forget to tag #mapleplanners on Instagram, and follow us @mapleplanners
To download more free printables, check out our printable library.
Love to play bingo? Here are some more printable bingo cards that you can download and print:
Please note that all the freebies are for personal use only and should not be distributed by any means. You cannot sell the product itself or the printouts.

Please feel free to link back to this page when sharing on website or blog posts or use the hashtag #mapleplanners when sharing on instagram or other social media sites.
To convert PDF files into JPG or PNG, check this online File Format Converter tool, and for unzipping the compressed zip files, try this online Unzip tool.