Daily Routine Checklist
Download free printable Daily Routine Checklist. For more similar Daily templates, browse our free printable library. Simply download and print them at home or office.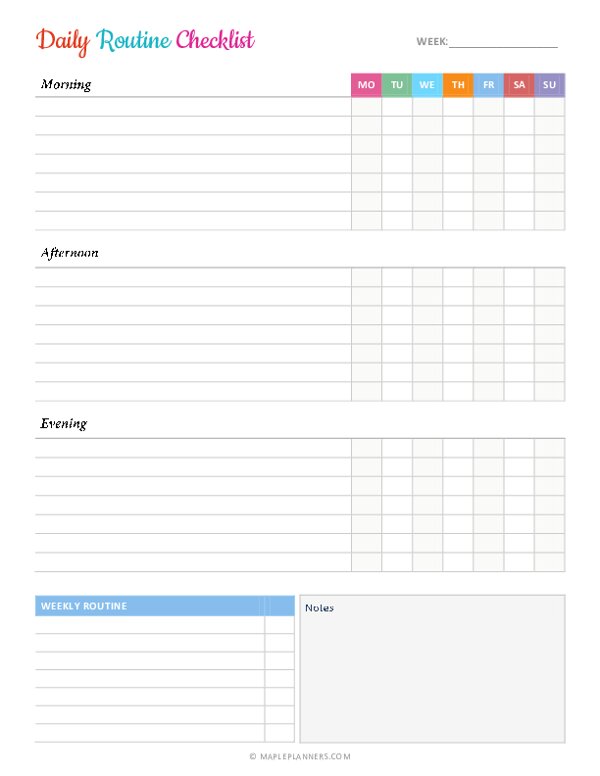 Scroll down for print and download options
Organize your day and week's routines with this free printable Daily Routine Checklist. Divide the day into morning, afternoon and evening activities and enjoy your well structured days.
Plan your day ahead of time and keep track of yours and your family's to do list for the day with this daily routine tracker printable. Stay productive and get things done.
Want more? Check out this Daily Planner Printable Binder.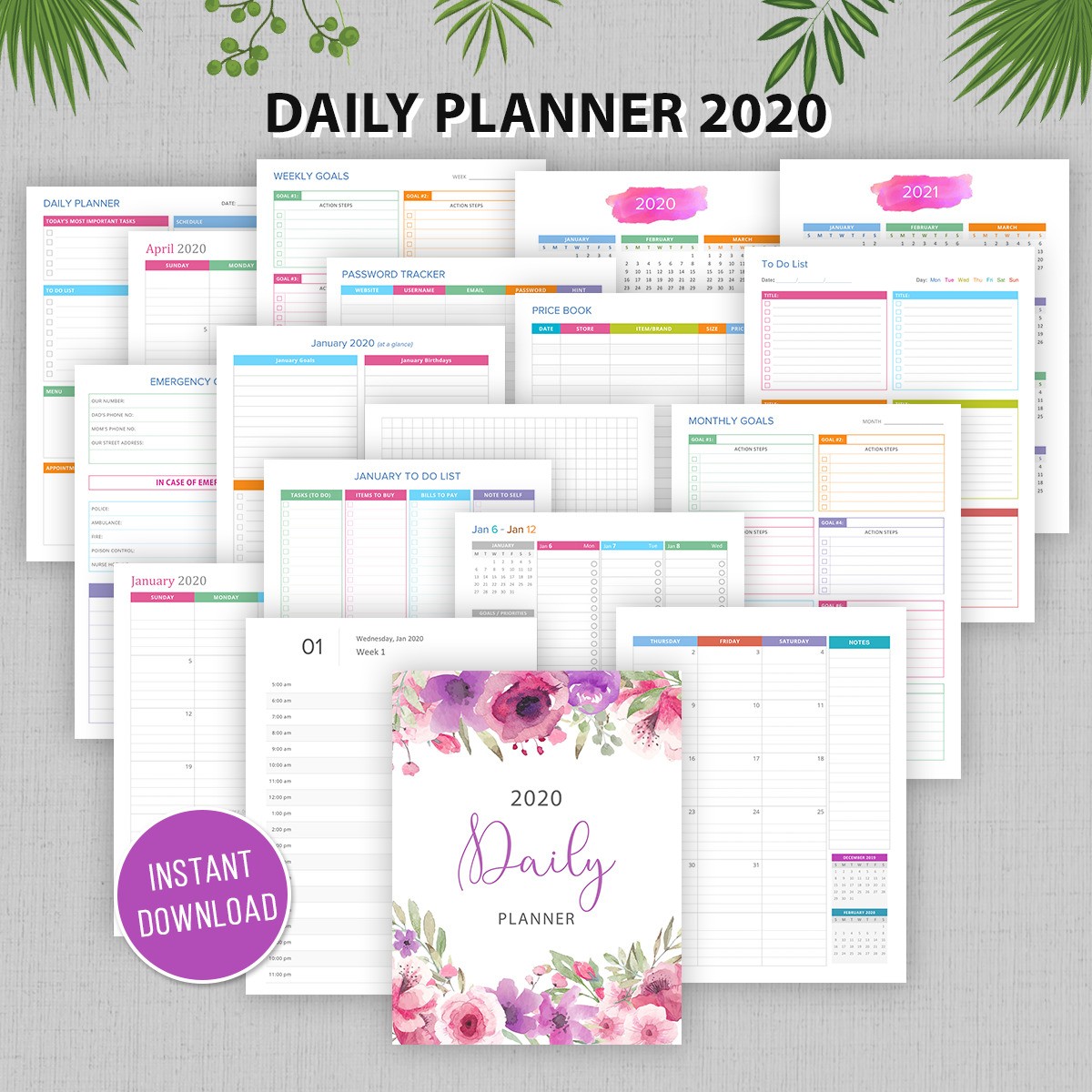 If you happen to download, print and play this game, please do not forget to tag #mapleplanners on Instagram, and follow us @mapleplanners
To download more free printables, check out our printable library.
Free Printable daily routine checklist template will help you plan out your day to stay on track and avoid feeling rushed or stressed.
Why do you need a daily routine checklist?
There are many reasons it's important to maintain a daily routine checklist.
Having a consistent set of tasks that you need to get done every day helps streamline your workflow, making it easier and more efficient to accomplish everything you need to do.
Additionally, having a routine helps you stay focused and motivated, allowing you to make the most of your time and energy each day.
Furthermore, developing a routine can often uncover patterns or areas where you might fall behind or waste time.
By considering how you spend your day and identifying common challenges or roadblocks, you can create strategies for overcoming these issues and become even more productive in the long run.
Overall, maintaining a daily routine list is necessary for reaching your goals and achieving success at work, school, or any other endeavor.
Free Printable Daily Routine Checklist Template
To get started, download and print the daily routine checklist template. Then, each day take some time to fill out the checklist. This template comes with Monday and Sunday start versions. So you can use the one that fits your needs.
Be sure to include both your work tasks and personal errands to keep track of everything you need to do. Once you have written down your schedule, you can start tackling your tasks one by one.
The great thing about using a daily routine checklist is that it can help you stay on track even when your schedule gets busy. Refer to your checklist every day and make sure that you're completing all of the tasks on your list.