Diaper Raffle Tickets
Download free printable Diaper Raffle Tickets. For more similar Baby Shower templates, browse our free printable library. Simply download and print them at home or office.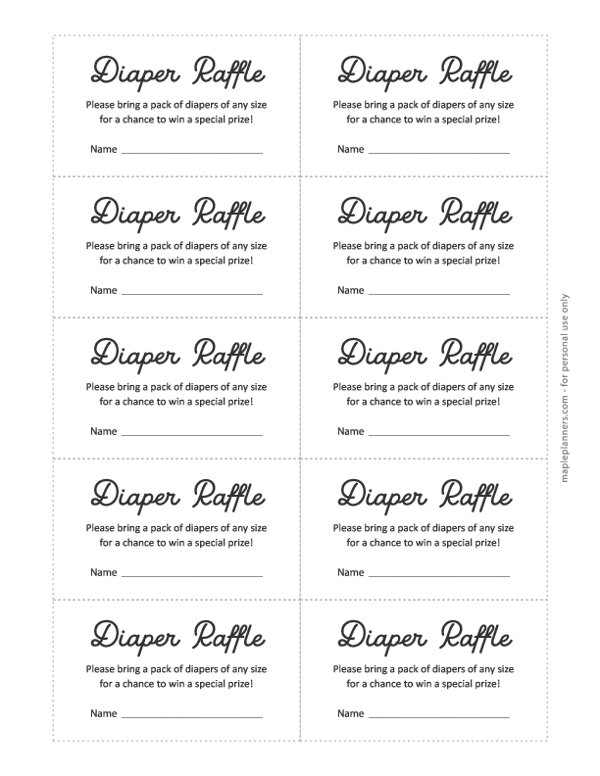 Scroll down for print and download options
The diaper Raffle is an excellent way to make the party exciting and help parents-to-be. It's a hassle-free way for guests to bring some helpful supplies for the new baby.
Guests can bring a pack of diapers, participate in the raffle game, and win a fun prize. Make sure to download our free printable Diaper Raffle tickets that can make the baby shower party even more fun and easy to organize.
What is a Diaper Raffle, and how does it work?
In a Diaper Raffle, guests bring a pack of diapers in exchange for a chance to win a prize. The prize could be anything that fits the occasion, such as a gift card, baby items hamper, or something that you can make, like handmade baby booties.
During the party, draw a random Diaper Raffle ticket, and the person whose number is drawn wins the prize.
Free Printable Diaper Raffle Tickets
If you are planning a baby shower party, then it's best to start with the invitations. You can include a Diaper Raffle in your invitation by printing some free Diaper Raffle tickets that your guests can use.
We have got you covered with our free printable Diaper Raffle tickets. You can download and print them on letter-size paper and cut them along the edges. The printable includes ten tickets per sheet, perfect for a small gathering.
Print as many as you want for a bigger gathering.
Diaper Raffle Sign Printable
You can include Diaper Raffle Sign as well as a display sign at your baby shower party.
Looking for more baby shower activities? Check out this Set of 60 Unique Prefilled Baby Bingo Cards.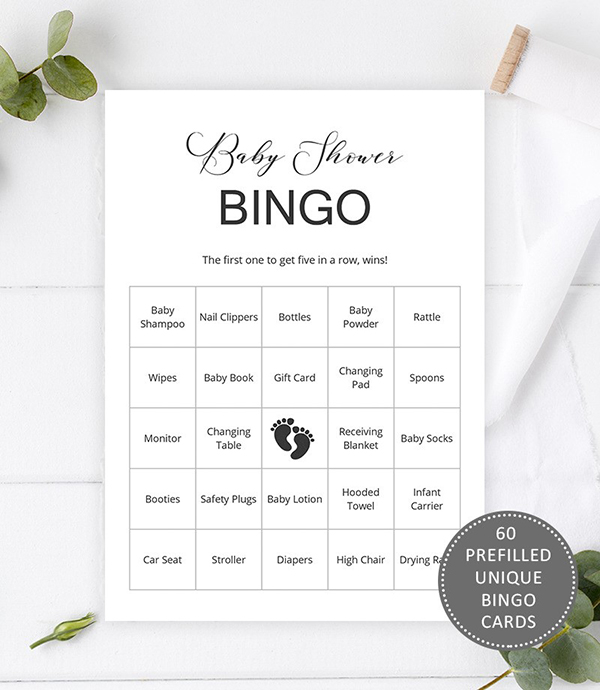 There are 60 baby bingo cards in this set of 60 baby bingo cards. The finished size is 5x7 inches; you can print two per page.