Work Day Organizer
Download free printable Work Day Organizer. For more similar To Do List templates, browse our free printable library. Simply download and print them at home or office.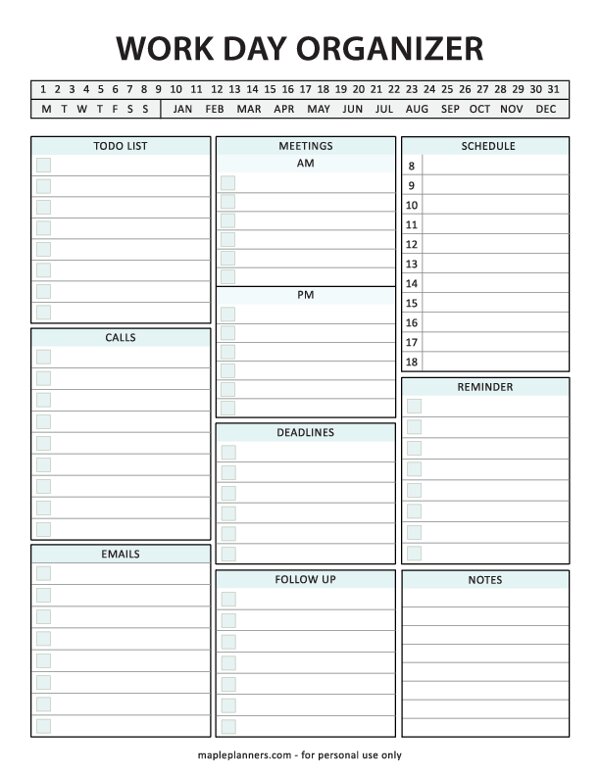 Scroll down for print and download options
This Office Organizer will help you keep track of your to-do list and plan out important tasks that need to be done. This printable keeps everything on track and helps make each day more productive.
Office tasks can be a hassle, and keeping them organized can sometimes be an impossible task. Make it easier with our free office task sheet. Download and print now in order to stay ahead of the workday with our Office Organizer!