Happy Birthday Gift Tags Free Printable
Birthdays are always so special, especially for little kids. Whether they like to celebrate with a huge crowd or a small number of people, gifts are something they always look forward to.
And when you're the one who is shopping for one, you make sure that you get the one they are sure to like. You pay attention to every fine detail, but leave the wrapping and gift tags part till the end moment.
Wrapping paper and gift tags are most forgotten accessories that always make me run to the store making it an extra trip. And let's be honest, things like gift bags, wrapping paper and gift tags cost can add up. That's why recently I created these cute Happy Birthday Gift Tags Printable.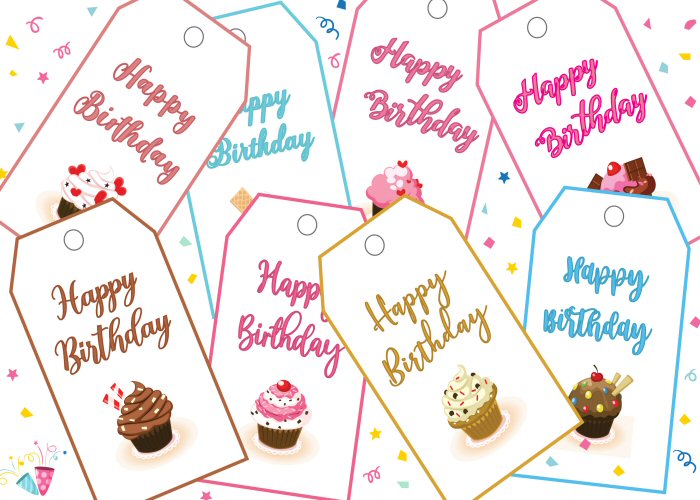 My little guy likes cupcakes, so these are cupcake themed gift tags. These are sized 2×3.5 inch, and print 8 per letter size paper.
Birthday Gift Tags Free Printable
I love how bright and colorful they are, and it will take minutes for you to download and print them. Once printed, cut along the lines and attach with the gift. These will look great on any paper, but for best results these will look great on heavy cardstock paper. You can print these on white cardstock paper or kraft paper.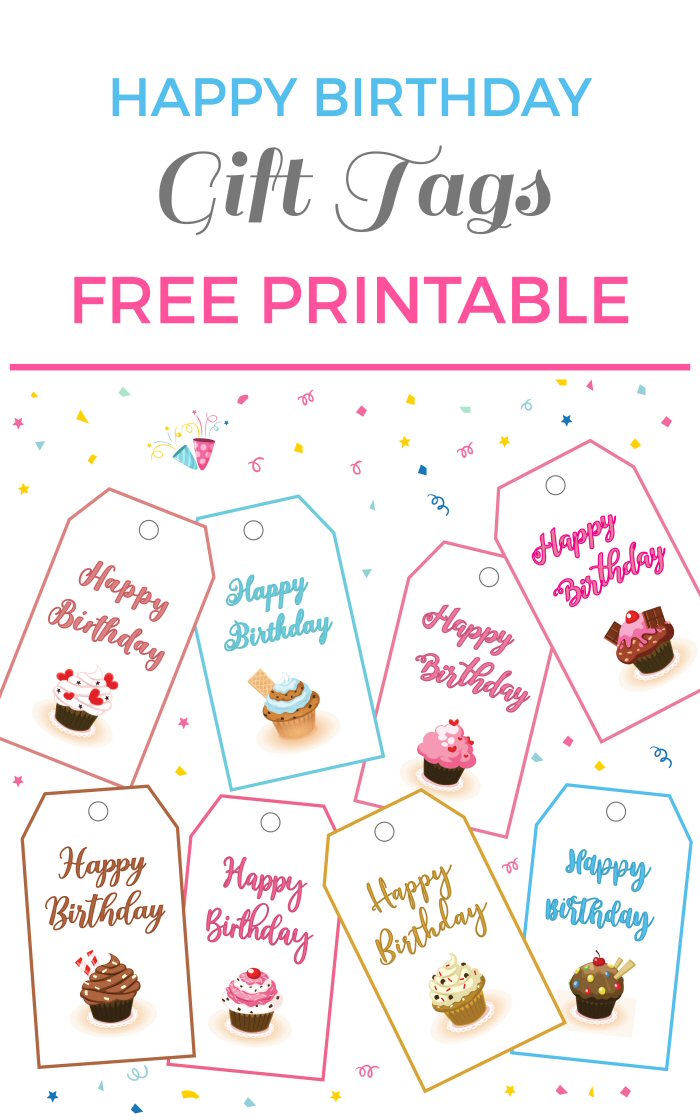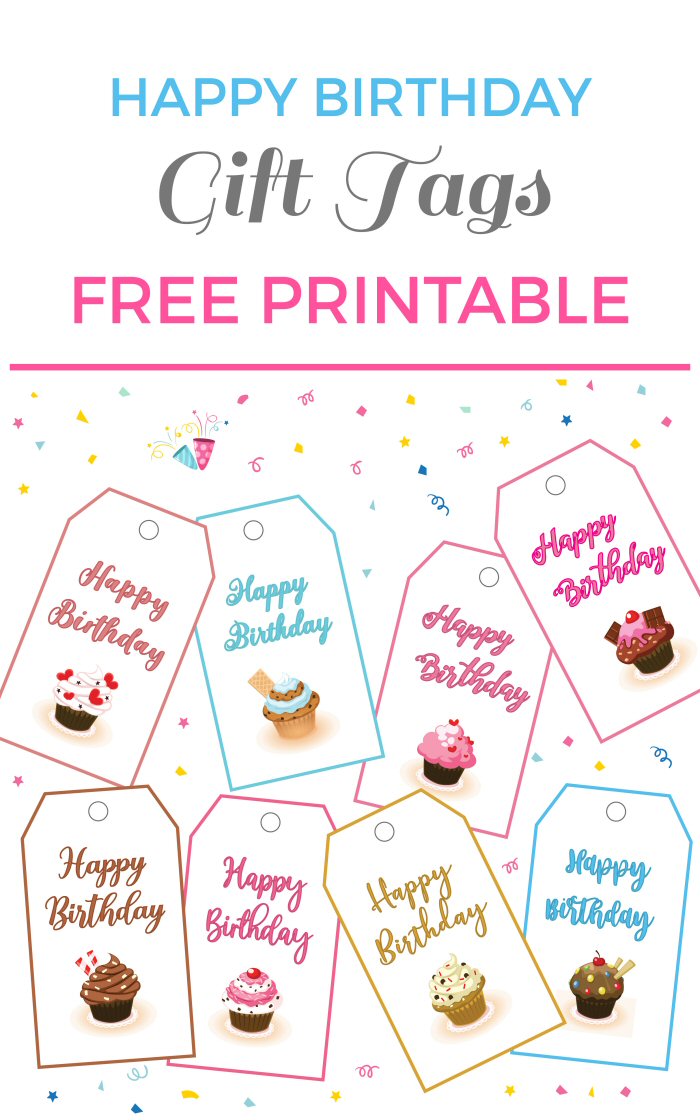 These happy birthday gift tags printable are for personal use only. You can print as many copies as you want for personal use. Altering them in any way or redistributing for commercial purposes is not allowed.