Free Printable Goal Setting Template
Download SMART goals template to establish a timeline and an action plan for each goal to help keep you on track and accountable. To make sure that your goal setting is effective, it is important to choose smart goals.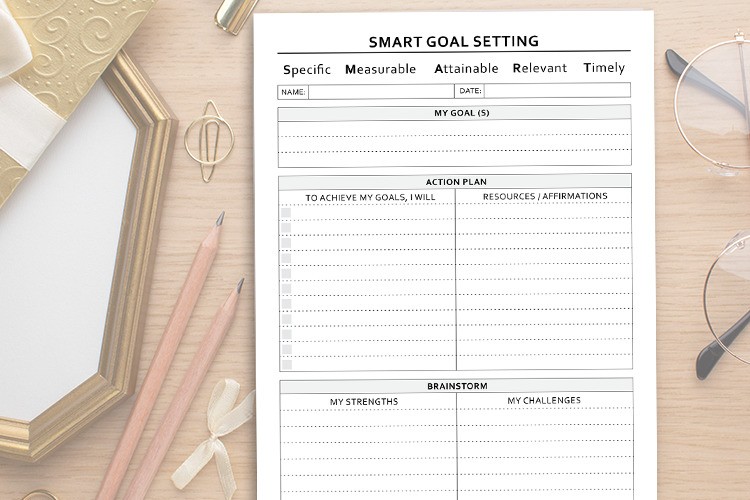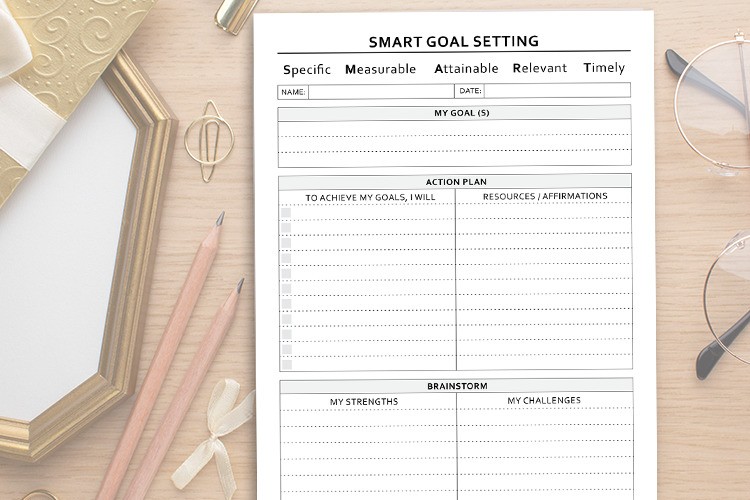 This post contains affiliate links and we will earn commission if you buy the products through those links. For more information, please read our disclosures here
When setting specific goals, it's important to be SMART about them. S.M.A.R.T goals are specific, Measurable, Achievable, Relevant, and Time-bound.
For example, rather than setting an unclear goal like "run a business" or "lose weight," try something like "lose 10 pounds in 3 months" or "exercise for 30 minutes 5 days per week."
You increase your chances of success by breaking down your goals into smaller, more manageable pieces.
What's more, setting smart personal goals can help you stay motivated and focused on the things that matter most to you.
Why is goal setting important, and how do you achieve your goals?
Setting smart goals is an important part of any successful endeavor. Whether you're trying to improve your fitness, advance your career, or just get through your to-do list, setting goals is a key step.
But not all goals are created equal. SMART goals are specific, measurable, achievable, relevant, and time-bound. In other words, they're the goals more likely to lead to success.
If you're aiming to set a smart goal, start by being specific about what you want to accomplish.
What exactly do you hope to achieve? 
Once you have clearly set your goal, you can develop a plan of action.
What steps will you need to take to reach your goal? 
Personal goals may require different steps than professional ones, but in either case, it's important to have a clear idea or a plan of what needs to be done.
A smart goal should also be achievable. This doesn't mean it can't be challenging, but it should be something you can reasonably accomplish, given your resources and timeline.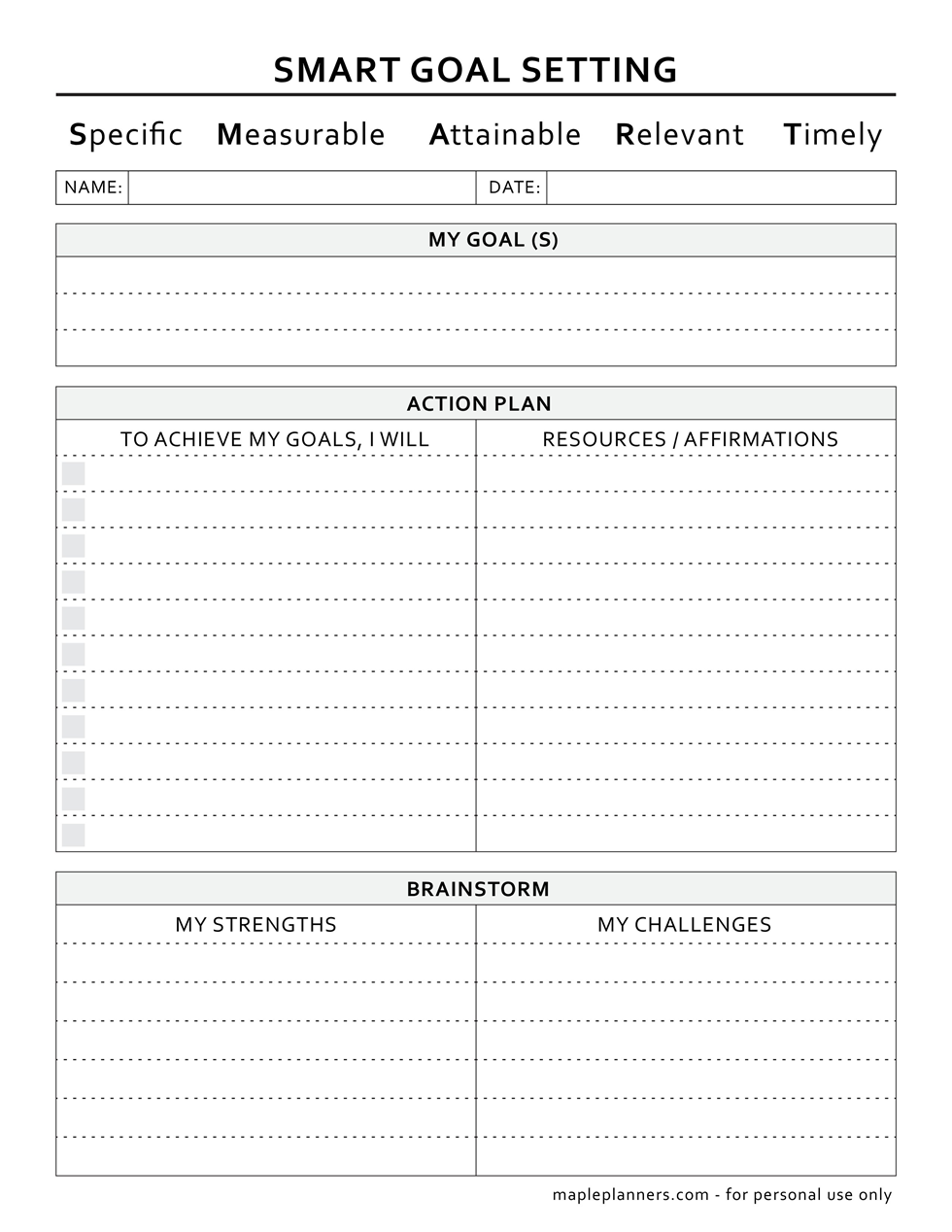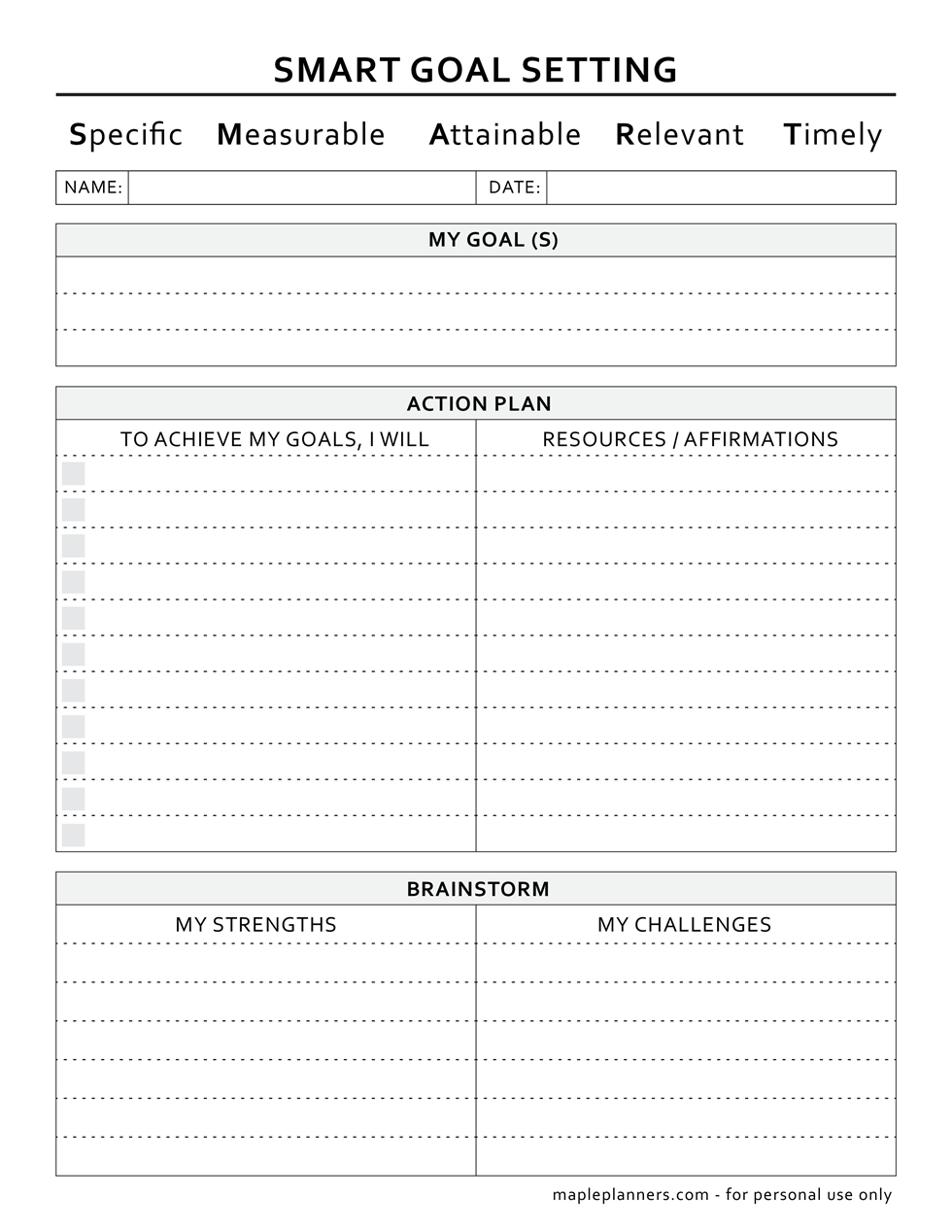 The goal should also be relevant to your larger objectives. In other words, it should help you move closer to your long-term goals. Finally, smart goals are time-bound, meaning they have a set deadline for completion.
Setting smart goals may seem like extra work upfront, but it's worth the effort. SMART goals are more likely to lead to success than general ones, so taking the time to set them is sure to pay off in the end.
How to set achievable and realistic goals?
Achieving a personal goal is a key part of leading a fulfilling life, but all too often, people get disappointed by setting unrealistic goals.
Whether your main goal is to lose weight, start a business, or learn a new skill, these tips may help you set achievable and realistic goals.
First, it's important to identify your long-term and short-term goals. Once you know what you want to achieve, you can begin to break down the steps needed to get there.
Set realistic in your expectations; if your goals are too ambitious, you may become discouraged if you don't see results quickly.
Finally, remember that achieving any goal takes time and effort; don't be afraid to do the work needed to reach your goals.
By following these tips can set yourself up for success in anything you undertake.
How to keep yourself accountable and on track?
Let's say a big goal for the new year is to get your business off the ground. You have big plans and big ideas, but how can you make sure you stay on track and don't get sidetracked or discouraged?
Break down into small action steps. The best way to keep on track and accountable is to break your big goal into smaller action steps.
Write them down. Take note of what you need to do each day, week, or month to reach your goal, and then make sure you do it. It's also important to celebrate your successes along the way.
Give yourself credit. Celebrate your achievements when you reach a milestone, no matter how small it may seem.
Ask for help. Don't be afraid to ask for help. You may have no idea, but many people want to see you succeed, so go ahead and ask for advice or assistance.
Positive Affirmations. Keeping a positive mindset is very important to help you stay on track. So, whenever you hit a snag, remind yourself of your end goal and give yourself a pep talk.
Goal setting printable: A handy worksheet to help track your progress.
Have you set up an important goal or planning on setting one? Make sure to keep yourself accountable and on track by taking actionable steps. Checking on your long-term and short term goals frequently is one way to achieve success in the long run.
This free goal-setting template is a great resource that can help you to set and track your progress towards your specific goals and help with personal development.
Whether you're looking to get in better shape, drink more water, do more self care, save money, or improve your relationships, setting S.M.A.R.T goals is a great way to focus on smaller goals while taking smaller steps and increasing your chances of success.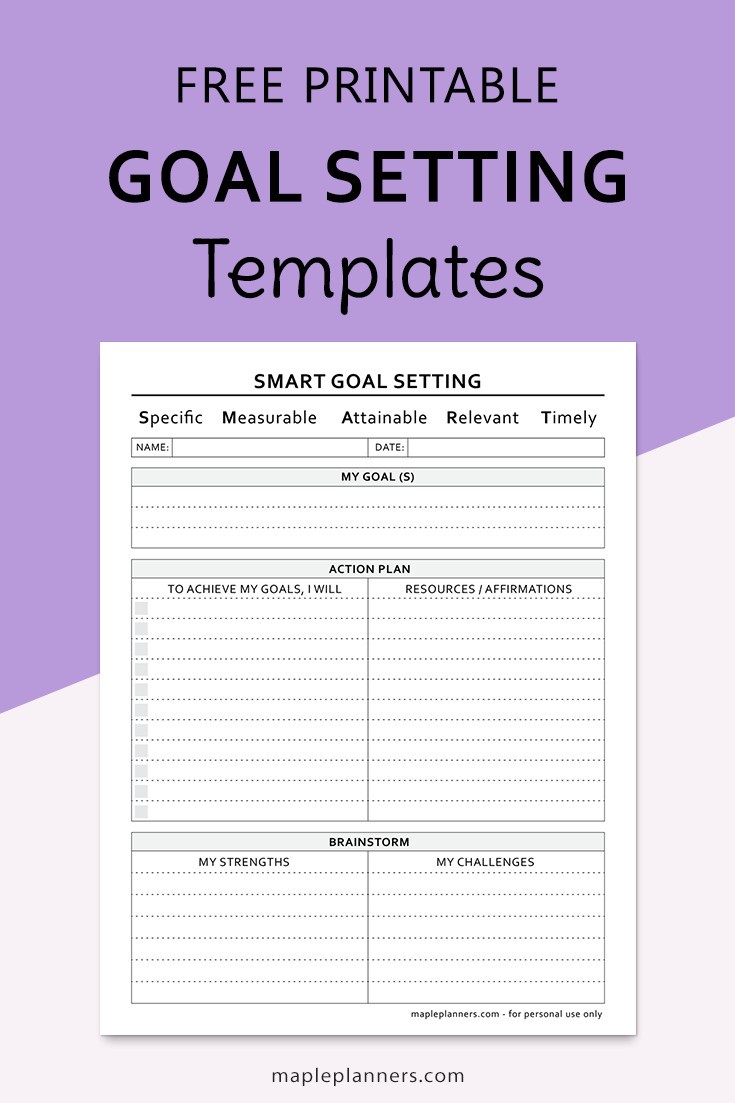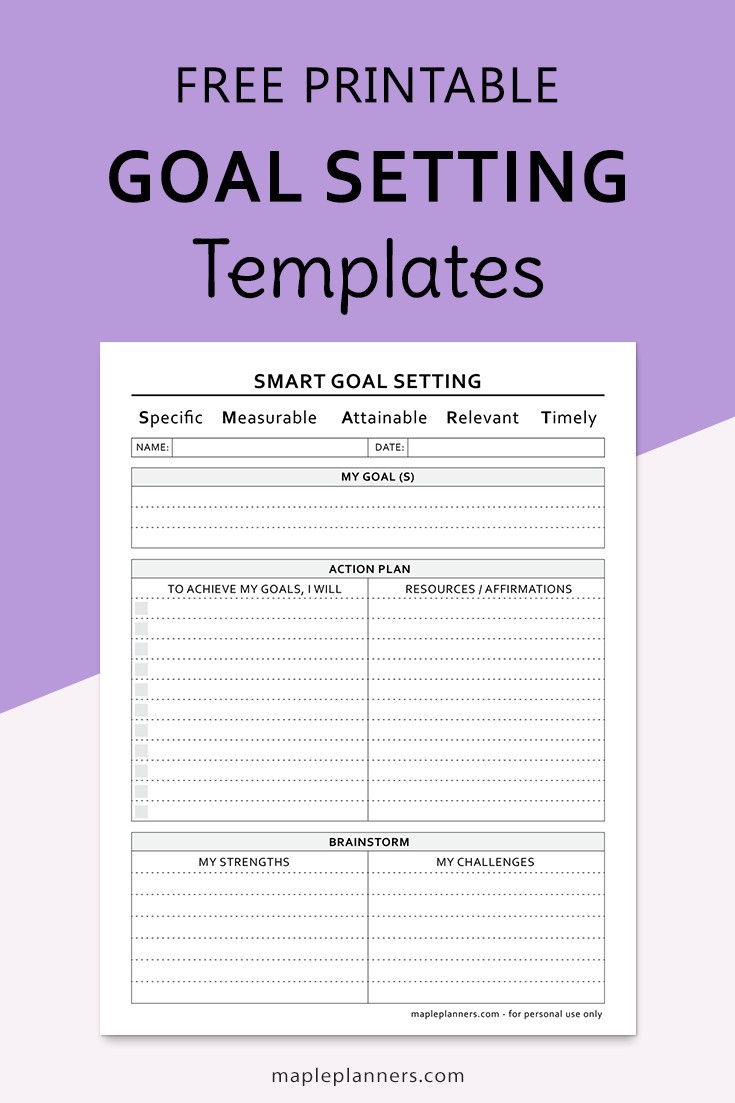 Download Goal Setting Template
Download your copy of the free printable SMART goal-setting worksheet. This free template offers a lot of space to list all your important goals. See how setting achievable goals can help you to reach your personal and financial goals!
Free Printable Goal Setting Worksheets
Besides SMART Goal Setting templates, you can use these free printables to achieve your business, financial, or career goals. Write down your set of goals on any of these templates. Make sure to keep the progress on your goals.
Track your monthly goals with this Monthly Planner with Goals free printable worksheets.
Weekly Goals Template will help you check on your goals every week.
Conclusion
The important thing to remember when setting goals is to be specific, take small steps and reach your target within a certain time frame. Vague goals are difficult to measure and often end up being ignored.
With that in mind, take the time to sit down and review your goals for the year ahead with a fresh start. Don't forget to add the positive affirmations, celebrations for small milestones, and a bit of excitement – after all, this is meant to be the best year ever! Good luck!