Financial Goals Planner: Finance and Budget Binder
Reaching financial freedom and financial goals is something everyone strives for. This financial goals planner will help you reach your financial goals and keep budget under control.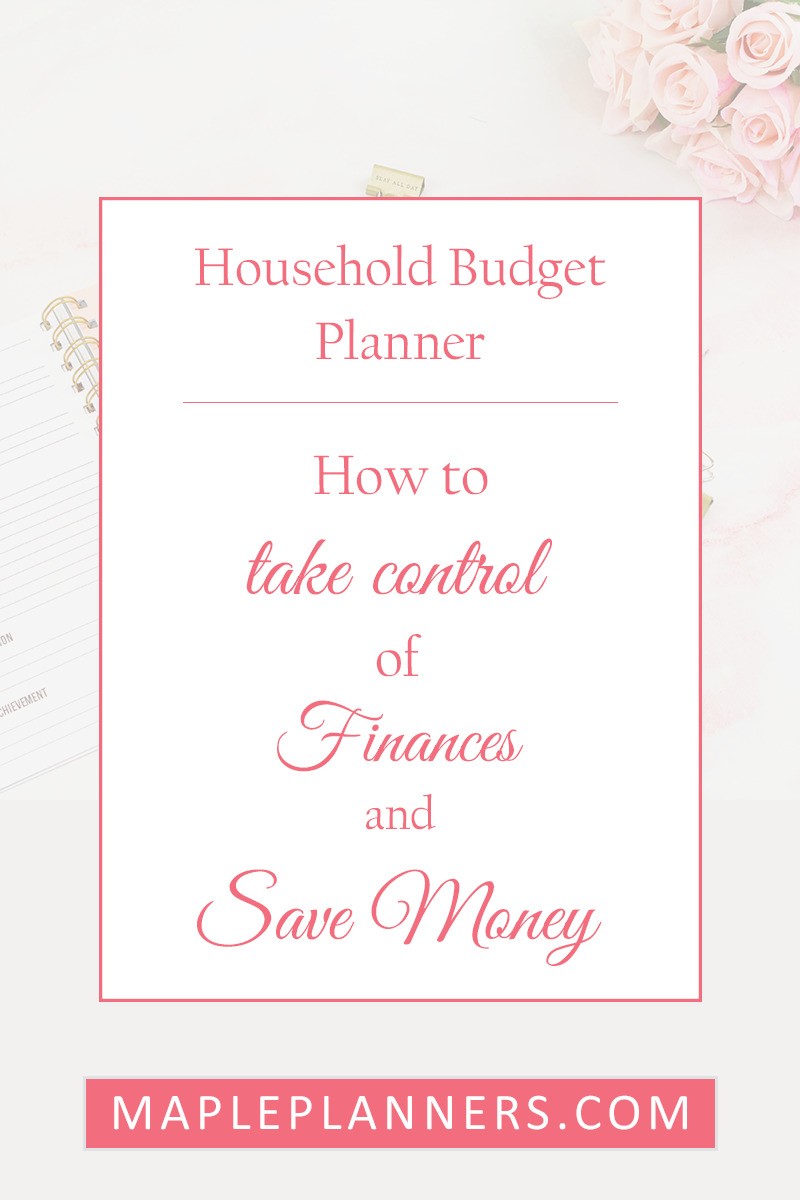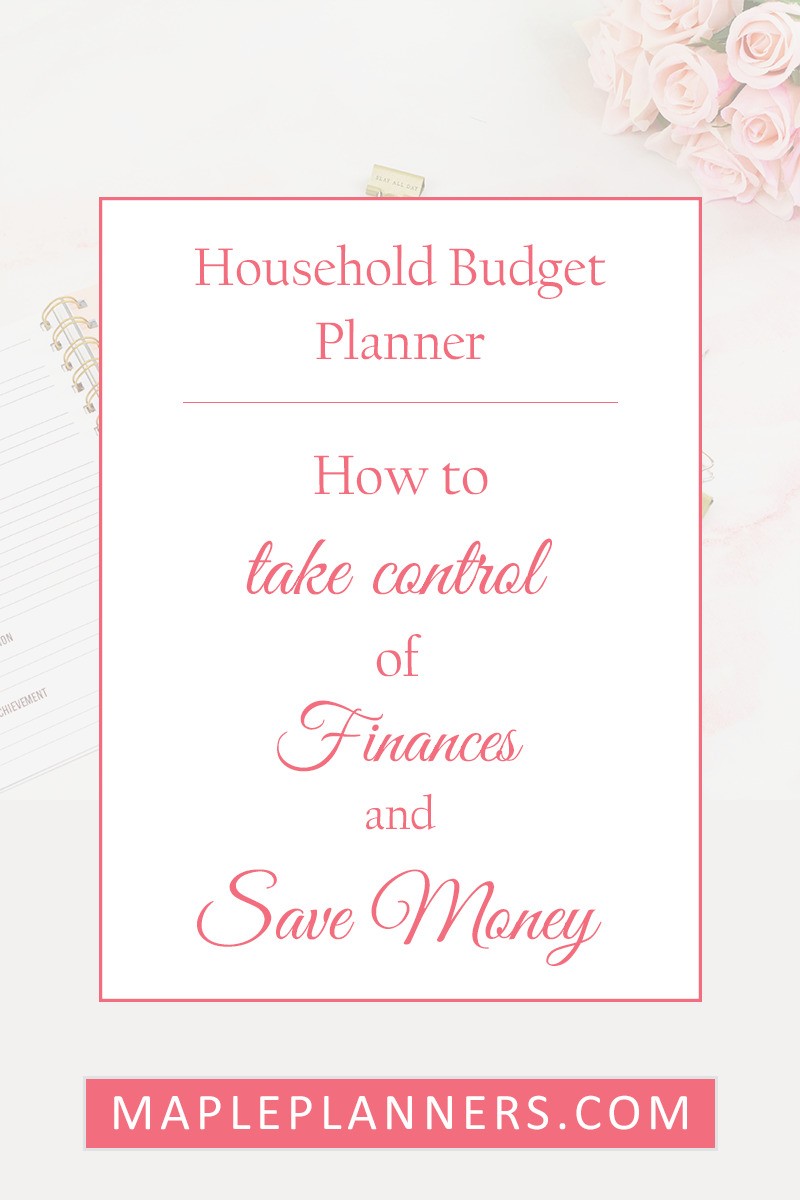 If personal finance is something you're looking to keep track of, you need a system or a tool where you can write everything down that is finance related.
Printable Finance and Budget Planner
If you plan on keeping your finances in check and budget in control, you may find this finance and budget planner helpful. One thing you have to do is write everything down.
These budget planner printables come in very handy when you want to record everything finance related. Not only are these very handy, but fun and colorful to work with.
This beautiful budget binder printable set includes: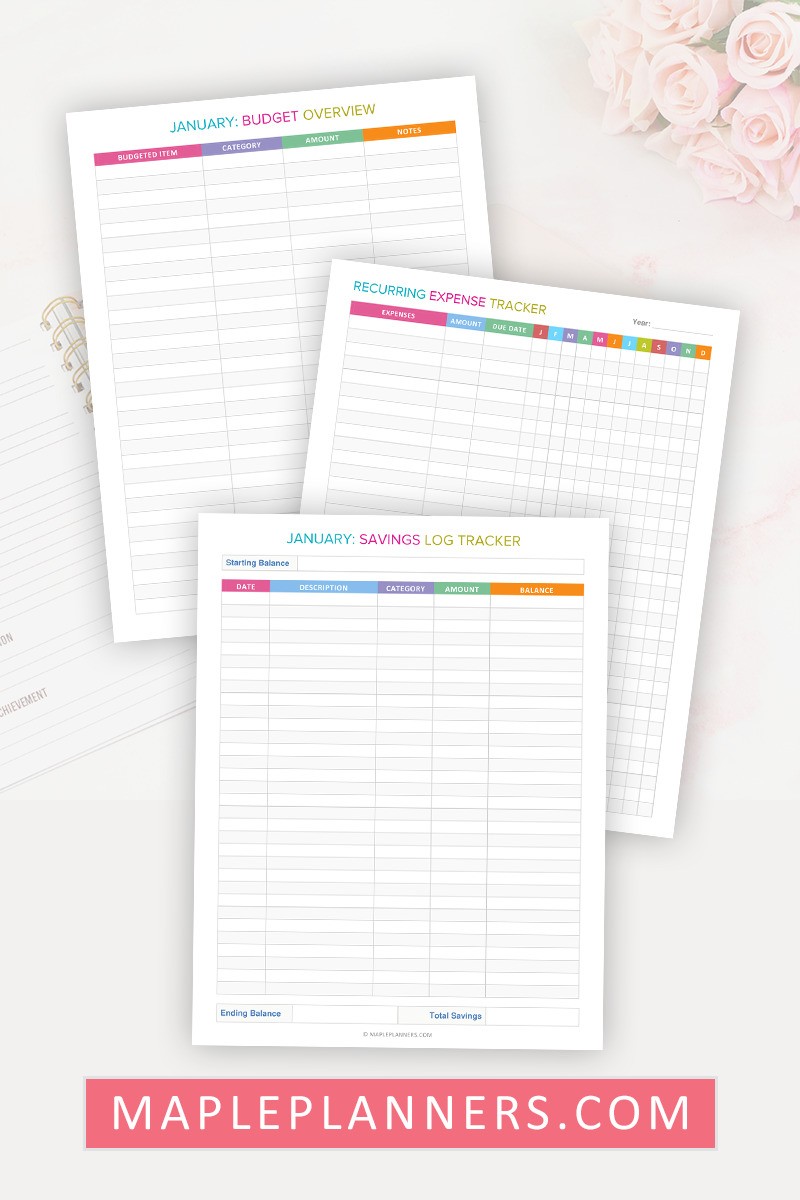 Monthly Budget Planner:
Use this planner to track your expected income, savings and expenses like housing mortgage, utilities, transportation, food etc for each month of the year. You can then compare this number with your actual income and expenses.
Monthly Budget Overview:
Keep track of budget for each month. Write down the budgeted item, category, amount and notes if any.
Monthly Bill Checklist:
Write down the payable bill for each month and check it off when it is paid. No more stress about payment overdue.
Debt Payment Tracker:
Keep track of your debt payments for each month. You can compare the starting balance with remaining balance.
Account Register:
Keep track of your transactions, withdrawals and deposits.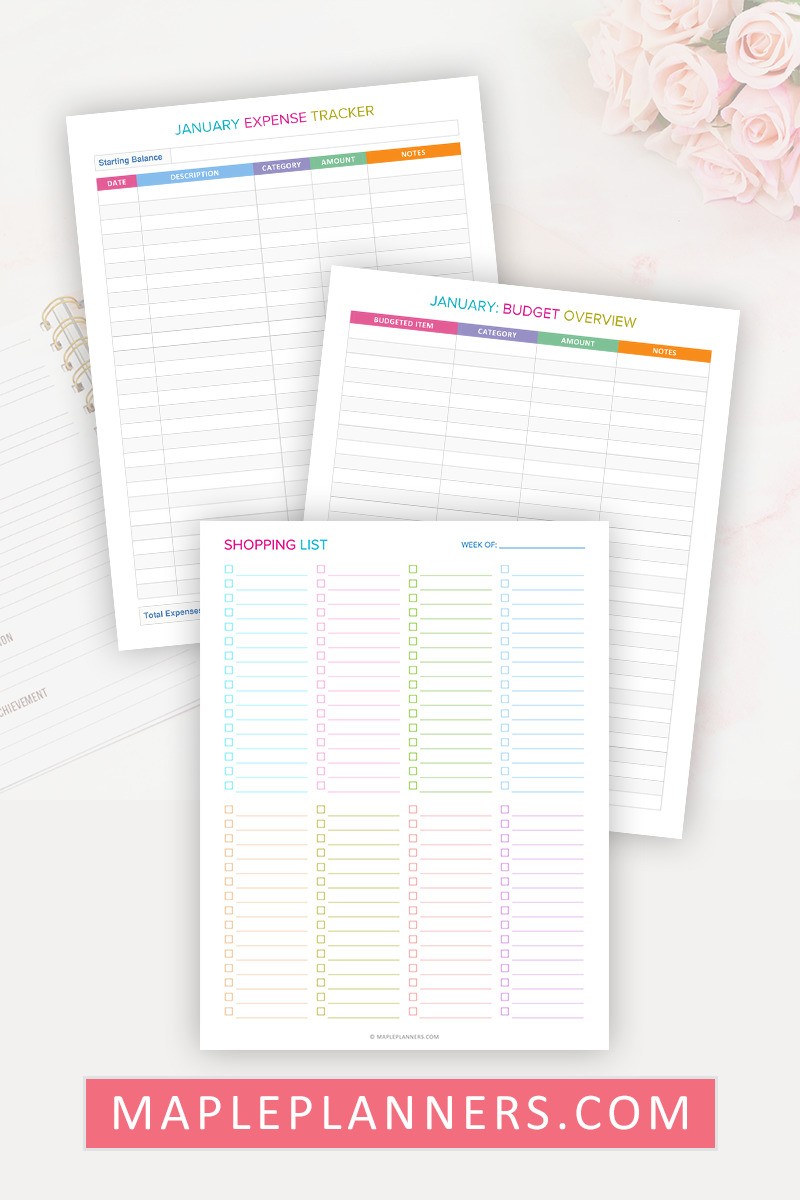 Recurring Expenses:
Expenses that occur yearly, monthly and quarterly can be tracked using this checklist.
Monthly Expense Tracker:
Write down starting balance for each month. For every time you spend, write down the date, description of the expense, category, amount and notes if any.
Fridge, Freezer and Pantry Inventory:
Do you end up throwing a lot of stuff in the kitchen?
You can save money on groceries when you keep track of what's already there in the fridge, freezer and pantry, and what to bring from the store next time you go grocery shopping.
I have been using price book budgeting in addition to using this printable.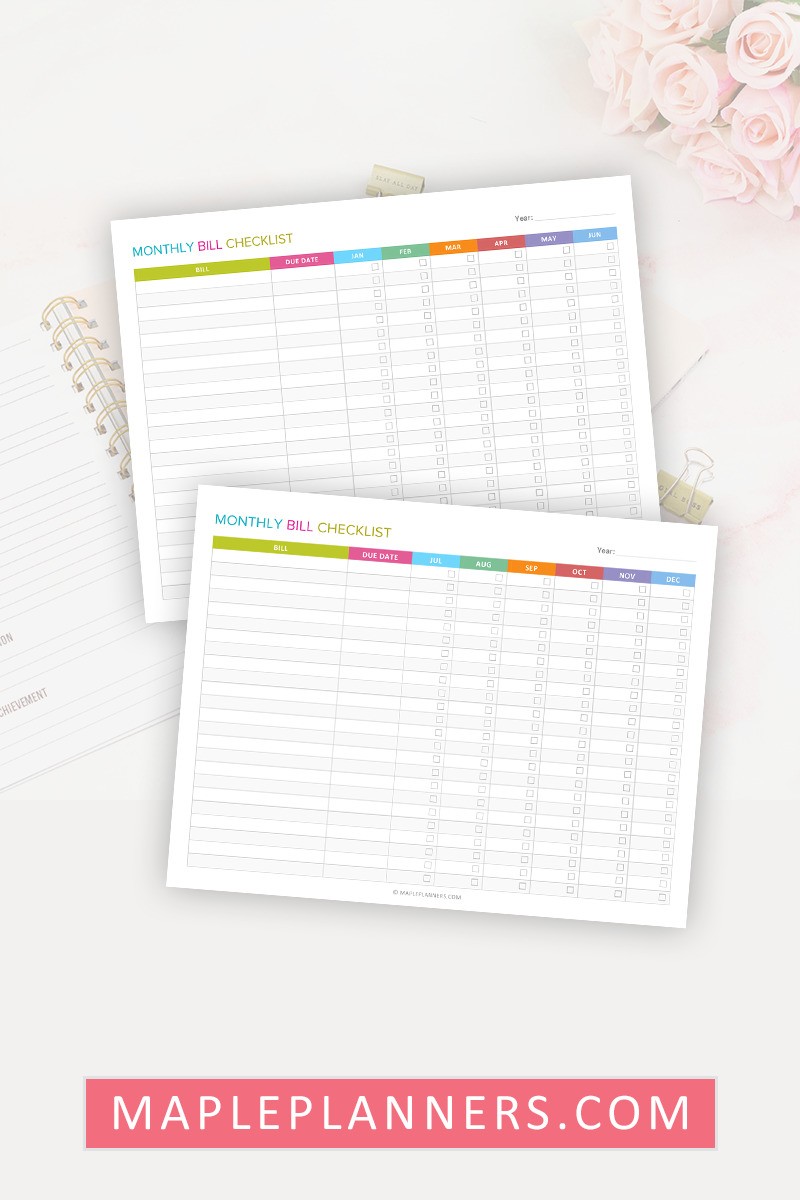 Monthly Check on financial goals:
Keep your monthly goals in check with this handy printable. Write down what you want to accomplish in that month, and what action steps to take in order to achieve your goals.
Long Term Financial Goals:
Write down your long term financial goals, and see how you can achieve them.
52 Week Money Challenge 2020 (Prefilled & Empty Versions):
Save money one day at a time with this easy to use 52 Week Money Challenge. You can start with saving $1, $2 or $5 a day, and see your savings grow by the end of the year. Here's how I plan on saving $16000 by the end of 2020.
Have you grabbed your copy of this budget planner binder?
Download Finance & Budget Planner
Please feel free to ask if you have any questions, or if you would want the budget planner to be customized according to your requirements. I will be happy to discuss this further.