Financial Goals Planner: Finance and Budget Binder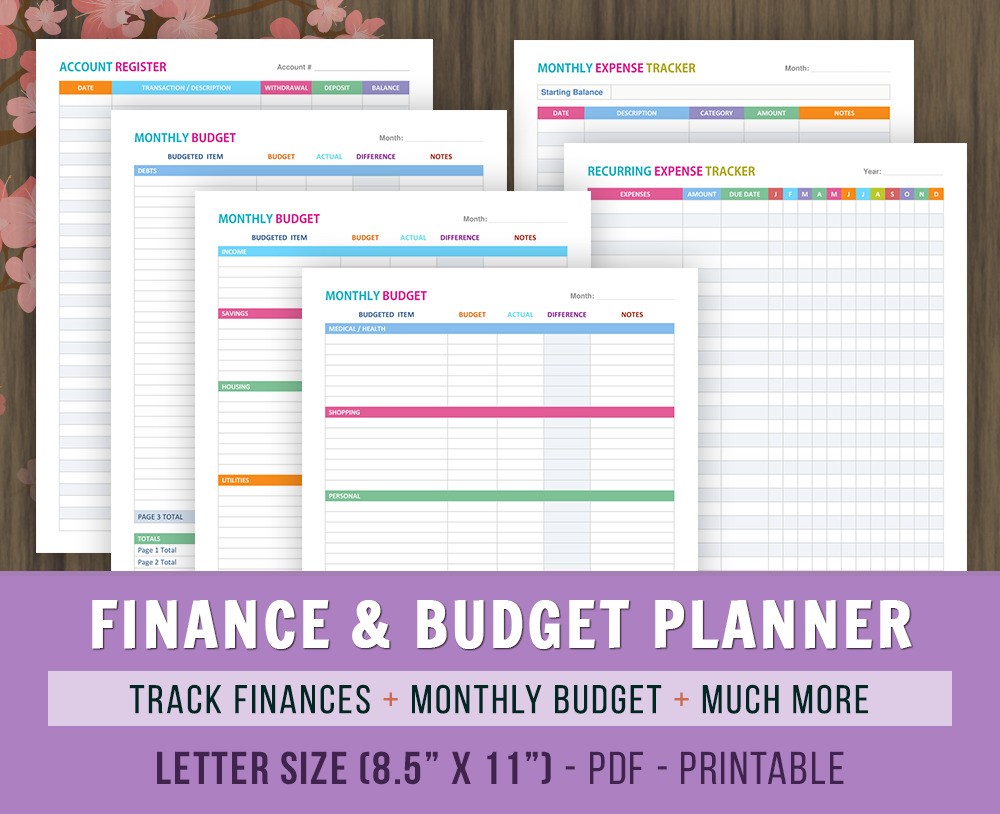 Reaching financial freedom and financial goals is something everyone strives for. If personal finance is something you're looking to keep track of, you need a system or a tool where you can write everything down that is your finance related.
If you plan on keeping your finances in check and budget in control, you may find this finance and budget planner helpful. One thing you have to do is write everything down.
These budget planner printables come in very handy when you want to record everything finance related. Not only are these very handy, but fun and colorful to work with.
This budget binder printable set includes:
Monthly Budget Planner (3 Pages). Use this planner to track your expected income, savings and expenses like housing mortgage, utilities, transportation, food etc for each month of the year. You can then compare this number with your actual income and expenses.
Monthly Bill Checklist (2 pages). Write down the payable bill for each month and check it off when it is paid. No more stress about payment overdue.
Debt Payment Tracker (1 page). Keep track of your debt payments for each month. You can compare the starting balance with remaining balance.
Account Register (1 page). Keep track of your transactions, withdrawals and deposits.
Recurring Expenses (1 page). Expenses that occur yearly, monthly and quarterly can be tracked using this checklist.
Would you like to download this budget planner binder? It is available in my shop right now at very affordable price. You will receive it in the form of one zip file.
Download Finance & Budget Planner
Please feel free to ask if you have any questions, or if you would want the budget planner to be customized according to your requirements. I will be happy to discuss this further.
This post may contain affiliate links. For more information, please read my disclosure
here
.
Subscribe to our newsletter!
Join our mailing list to get access to huge library of freebies and exclusive deals on planner printables!