Organize Your Bills with Monthly Bill Payment Checklist
Keep track of your finances and pay your bills on time with this monthly bill payment checklist. This bill tracker helps you avoid the late fees.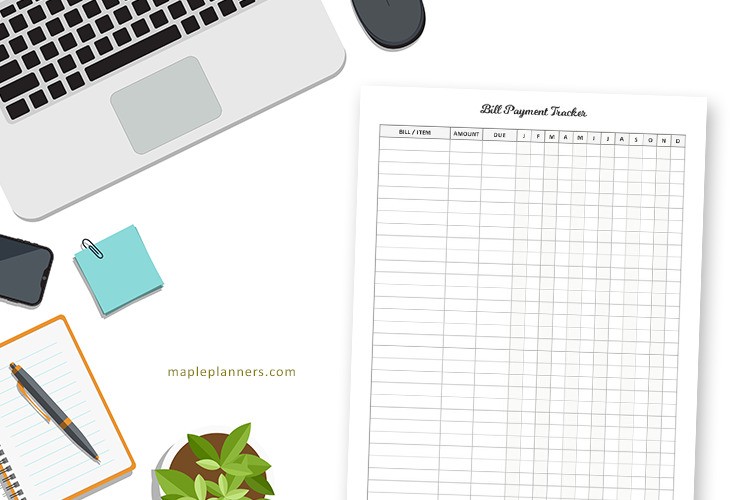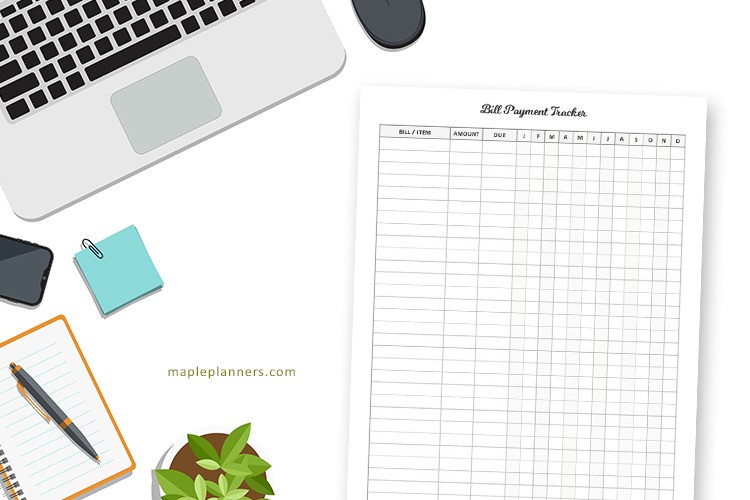 This post contains affiliate links and we will earn commission if you buy the products through those links. For more information, please read our disclosures here
Do you ever find yourself in a situation where you forgot to pay a bill on time?
We have all been there, don e that!
Over and over again!
Related: Free Printable Birthday List Templates
And every time a bill payment is late and you get late fees charged, you promise yourself not to let that happen again.
Yet it happens again, within the next few months!
At that point of time, it is important to set up a system that may help remind you of important bills to pay on time.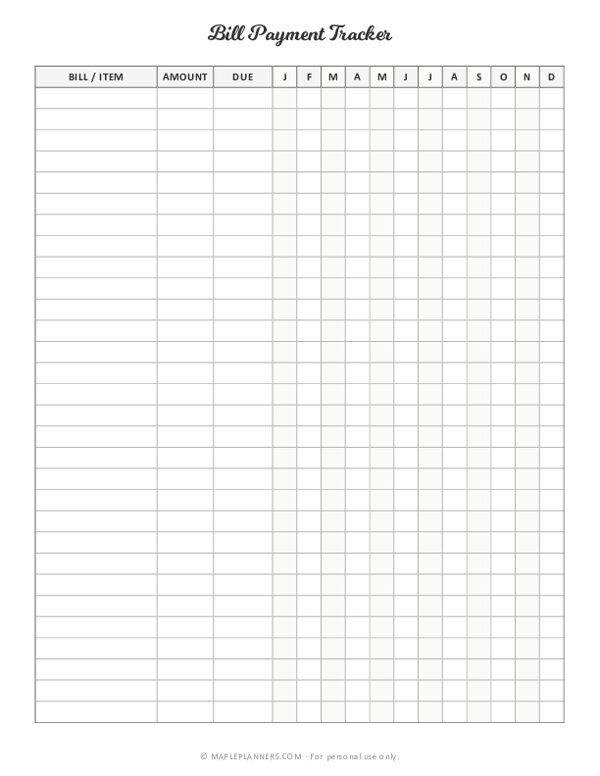 This Free Printable Monthly Bill Payment Tracker maybe just what you need. This minimalist version is super easy to use.
All you have to do is download and print.
How to use this Bill Payment Tracker?
After you download and print this bill payment tracker, fill out the following:
Bill / Item – Fill out the items like Mortgage, Rent, Insurance etc … basically name of the bills you pay each month.
Amount – How much is the bill? Fill the number in that section.
Due Date – When is the bill due? Fill the date by when it should be paid. It is recommended to put the date few days before it is actually due
Month – Check off the box for each month the bill is paid. For example, when you pay off the January bills, check mark below J, when you pay off the February bills, check mark below F and so on
When you start using this monthly bill payment tracker, your life will become much easier.
Knowing you don't have to stress about remembering important things like paying bills, you will more relaxed and productive.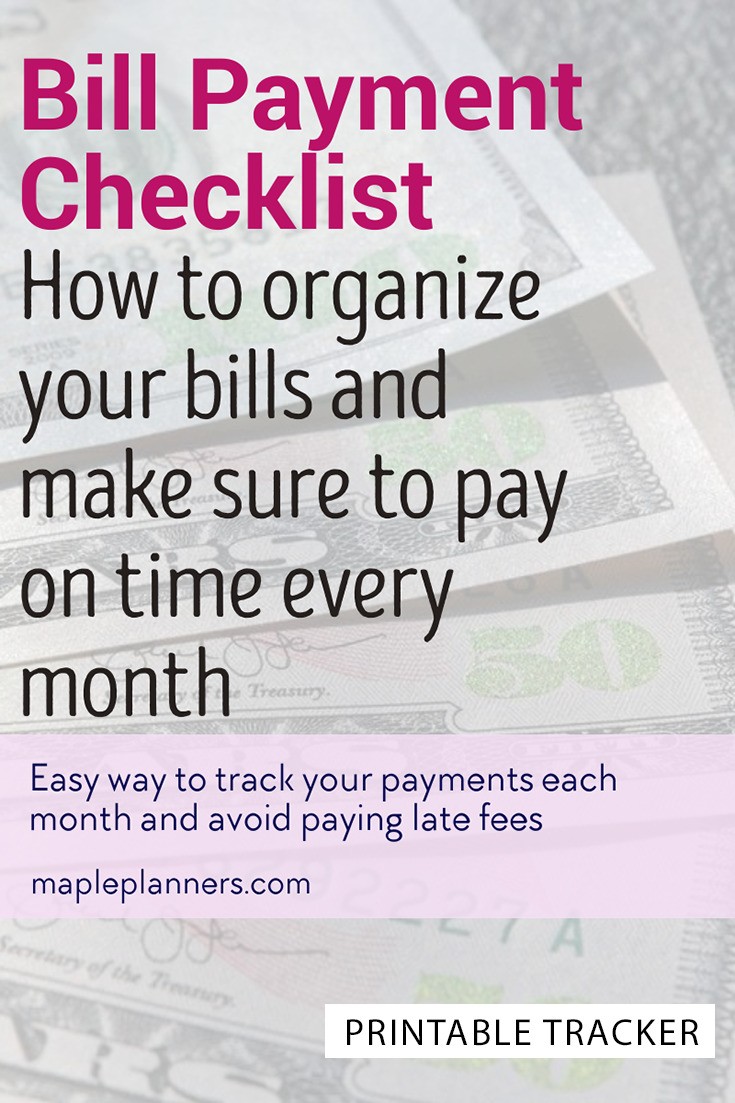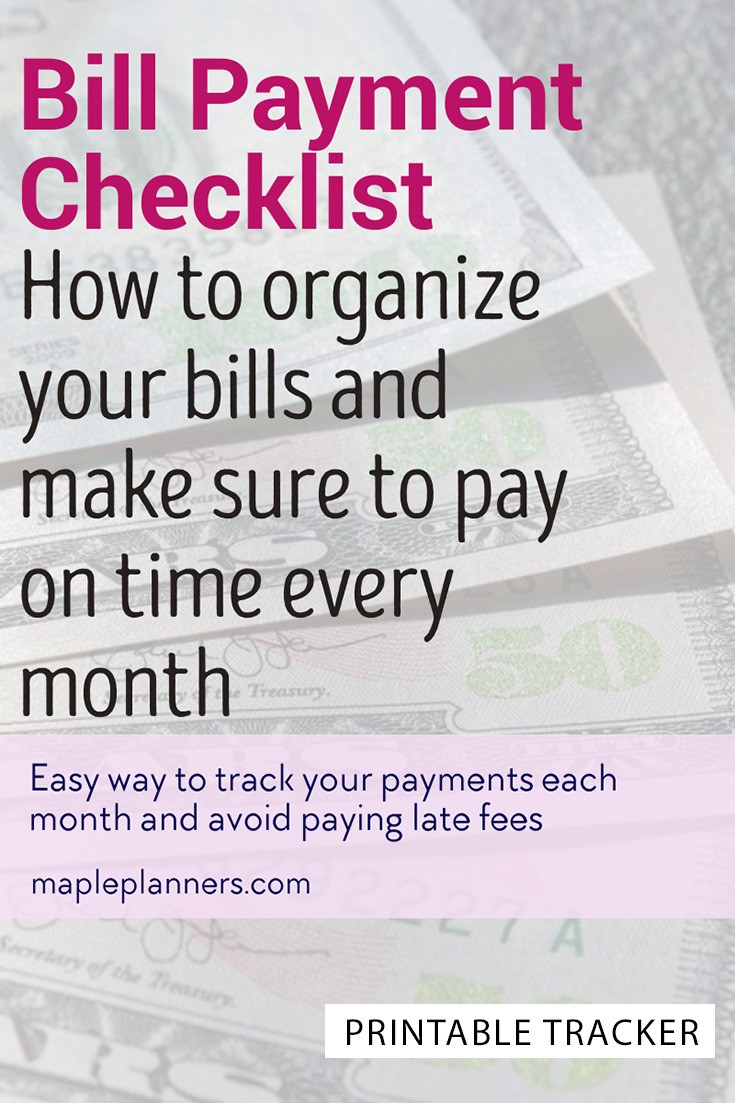 Editable Monthly Bill Payment Tracker
Bill Payment Tracker is a simple printable version where you can download and print.
In case you are looking for something you want to edit before printing, you can use this premium version of this monthly bill payment checklist.
This is what editable monthly bill payment checklist looks like. All the bills / expenses can be listed in one column, with due date for each of them and the amount due.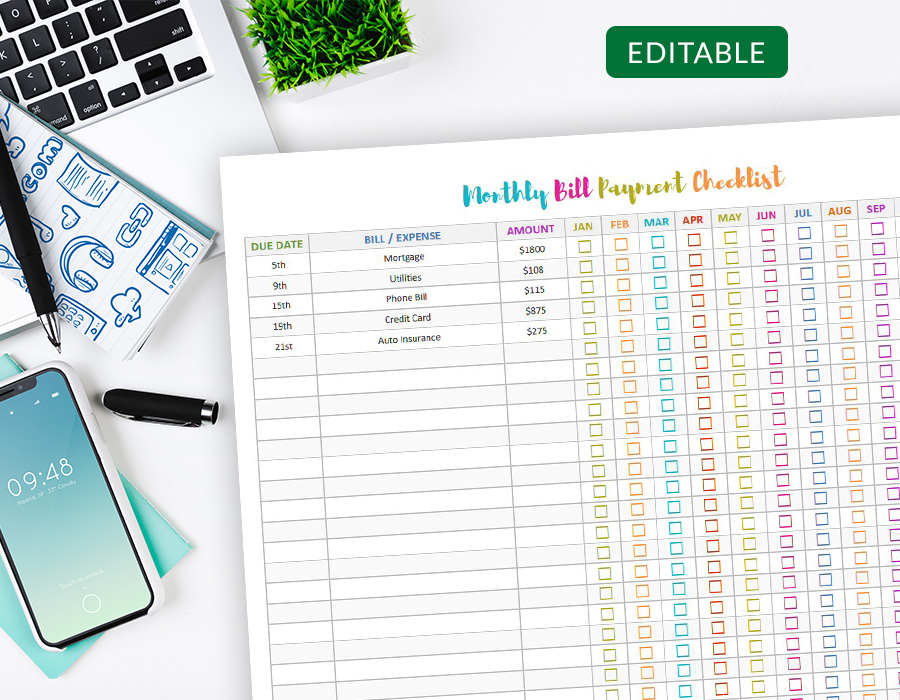 Months from January to December with check boxes underneath each month are arranged so that these can be checked off easily when these are paid off. Since this is an editable file, Due Date, Bill / Expense and Amount sections can be edited.
After printing or editing the bill and the due date, when the payment has been made, you can check mark under the month it is due for.
Related: Editable Habit Tracker to Keep Track of Your Habits
That is to indicate that the particular bill has been made.
The whole process of using monthly bill payment checklist makes it so much easier to maintain and organize monthly bills. You just have to write down the bills and due dates at the beginning of the month or as they arrive. It is sure to make your life much easier.
Do you have a tool or software to keep track of your monthly bills? Please share in the comments below. I'd love to hear from you.