Organize Your Bills with Monthly Bill Payment Checklist
Keep track of your finances and pay your bills on time with this editable monthly bill payment checklist. This bill tracker helps you avoid the late fees.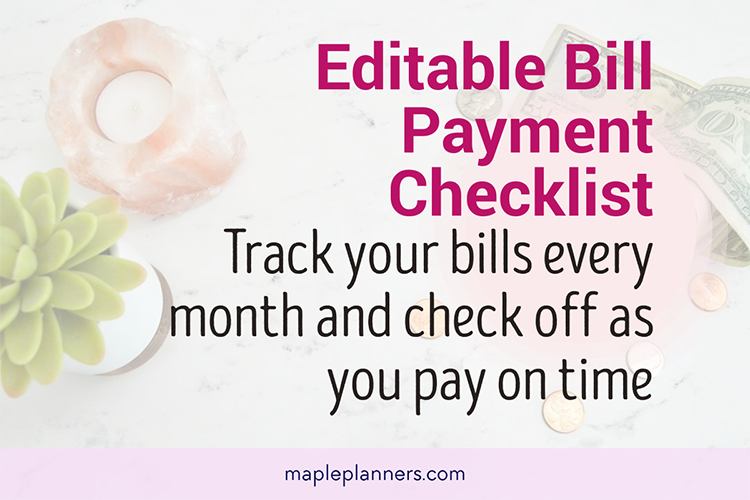 Do you ever find yourself in a situation where you forgot to pay a bill on time?
All I can say, been there done that!
Over and over again!
And every time I am late on paying a bill I regret really bad. Not because I might be charged a late fees but that why I forgot in the first place.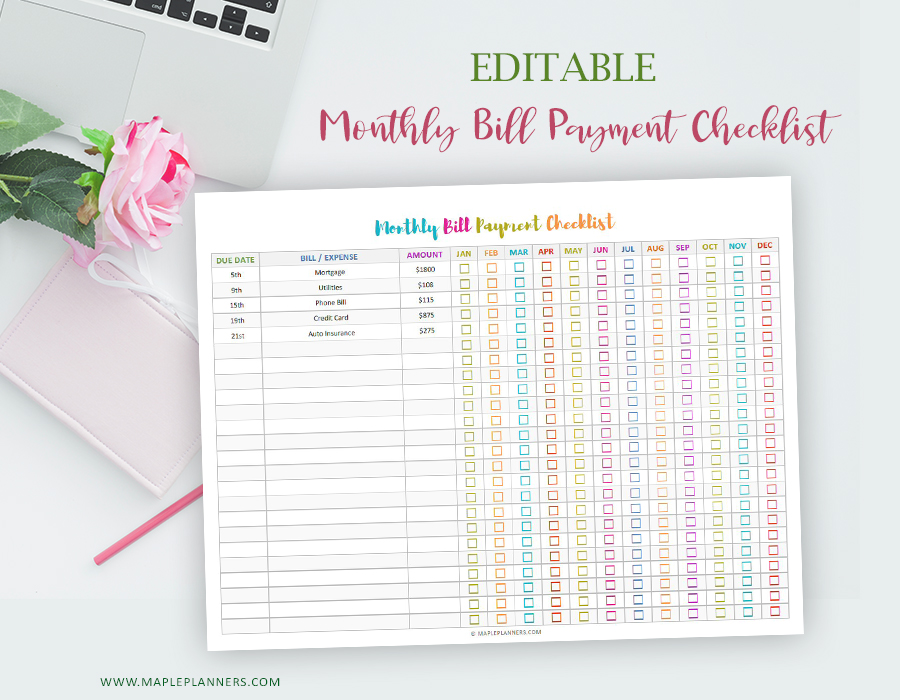 Well, I just tell myself that life happens. Just like every mom and mompreneur, I undertake number of projects at a time, and lose track of time.
That's why when it happened last time a few months ago, I decided to make sure that it doesn't happen again, or that frequently.
Editable Monthly Bill Payment Tracker
I created this monthly bill payment checklist printable.
I have been able to pay my bills on time by either scheduling online payment ahead of time or just knowing the due date is not too far away, I pay ahead of time.
This is what my monthly bill payment checklist looks like. I have all the bills / expenses listed in one column, with due date for each of them and the amount due.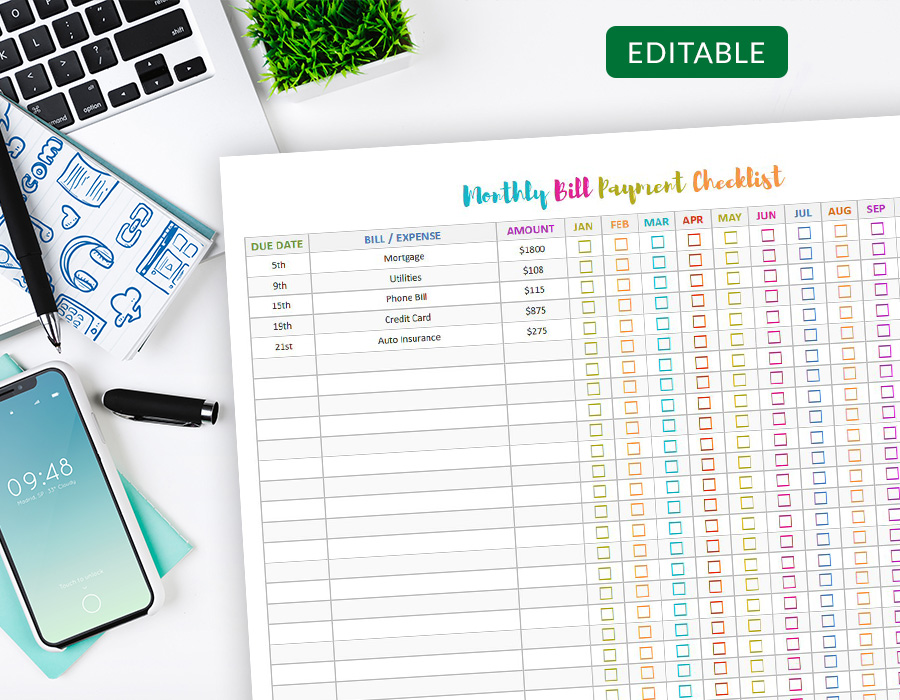 I have listed the months from January to December with check boxes underneath each month. Since this is an editable file, I am able to edit the Due Date, Bill / Expense and Amount that is due.
After I print / edit the bill and the due date, when I make a payment, I check mark under the month it is due for.
Related: Editable Habit Tracker to Keep Track of Your Habits
That is to indicate that the particular bill has been made.
The whole process of using my monthly bill payment checklist makes it so much easier to maintain and organize our monthly bills. I just have to write down the bills and due dates at the beginning of the month or as they arrive. Makes my life so much easier.
Do you have a tool or software to keep track of your monthly bills? Please share in the comments below. I'd love to hear from you.