Weekly Meal Planner: How to Plan your Meal Menu for the Week
Hi there! Hope you had a great start to your New Year! As always, holidays go by by too fast.
Now that we are back to normal routine, life is going to be busy. Most of us try to juggle multiple tasks at one time, and find ourselves overwhelmed. Some days some of tend to skip cooking and do the take out. But it's not always healthy and not very economical.
So this year if you are planning to cook at home and save money at the same time, this Weekly Menu Planner is something you, most certainly, need in your life.
This one is going to be such a life saver and money saver!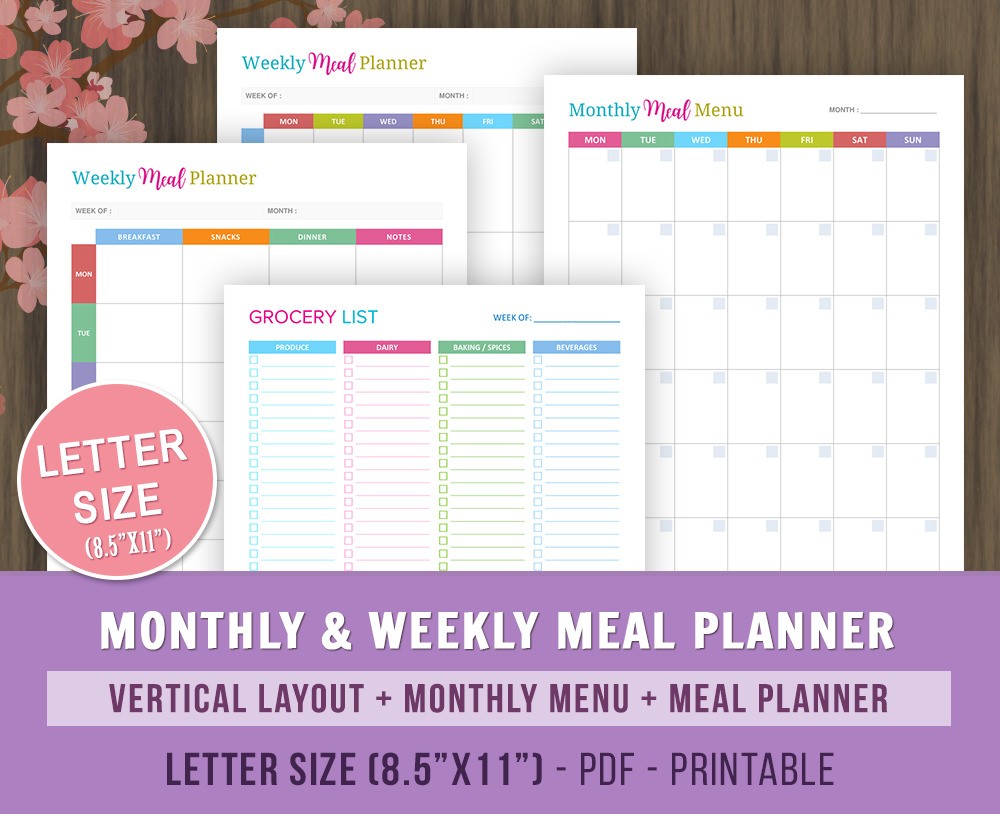 This weekly and monthly meal planner comes with grocery list, monthly meal menu, weekly meal menu and weekly meal planner. You can not only plan your week and months menu ahead of time, you can shop for groceries depending on what you decide to make particular day of the week or month.
This Menu Planner Package includes
– Grocery List;
– Monthly Meal Menu;
– Weekly Meal Menu;
– Weekly Meal Planner
This meal planner is available for instant download in a PDF file format. It is a total of 4 pages and to be printed on 8.5″ x 11″ paper.
Make sure to grab your copy so that you can feel relaxed knowing what's cooking in the kitchen for the next week.
Have fun Planning Your Weekly Meals Menu! 🙂
This post may contain affiliate links. For more information, please read my disclosure
here
.
Subscribe to our newsletter!
Join our mailing list to get access to huge library of freebies and exclusive deals on planner printables!