Weekly Meal Planner
Download free printable Weekly Meal Planner. For more similar Meal Planner templates, browse our free printable library. Simply download and print them at home or office.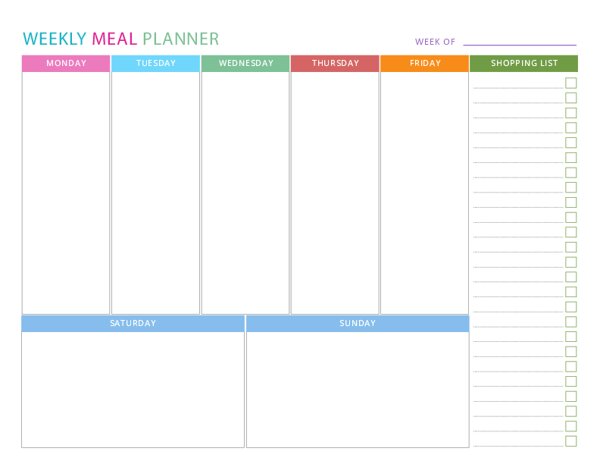 Scroll down for print and download options
Plan your meals ahead of time with these colorful yet simple free printable weekly meal planner. When you plan your meals for the week ahead of time, you will have a better idea of the grocery items that should be in your pantry, fridge, and freezer.
Planning your weekly menu helps with cooking plans and grocery shopping. You will end up eating healthy as well as saving money.
How do you save money?
You will shop for only those items that you actually need in the kitchen. Make sure to write your shopping list on this weekly meal planner. You won't have too many expired food items.
These are available in four sizes. Pick the one that fits your requirements.
Want a more detailed Meal Planner? Check out this Printable Meal Planner Set.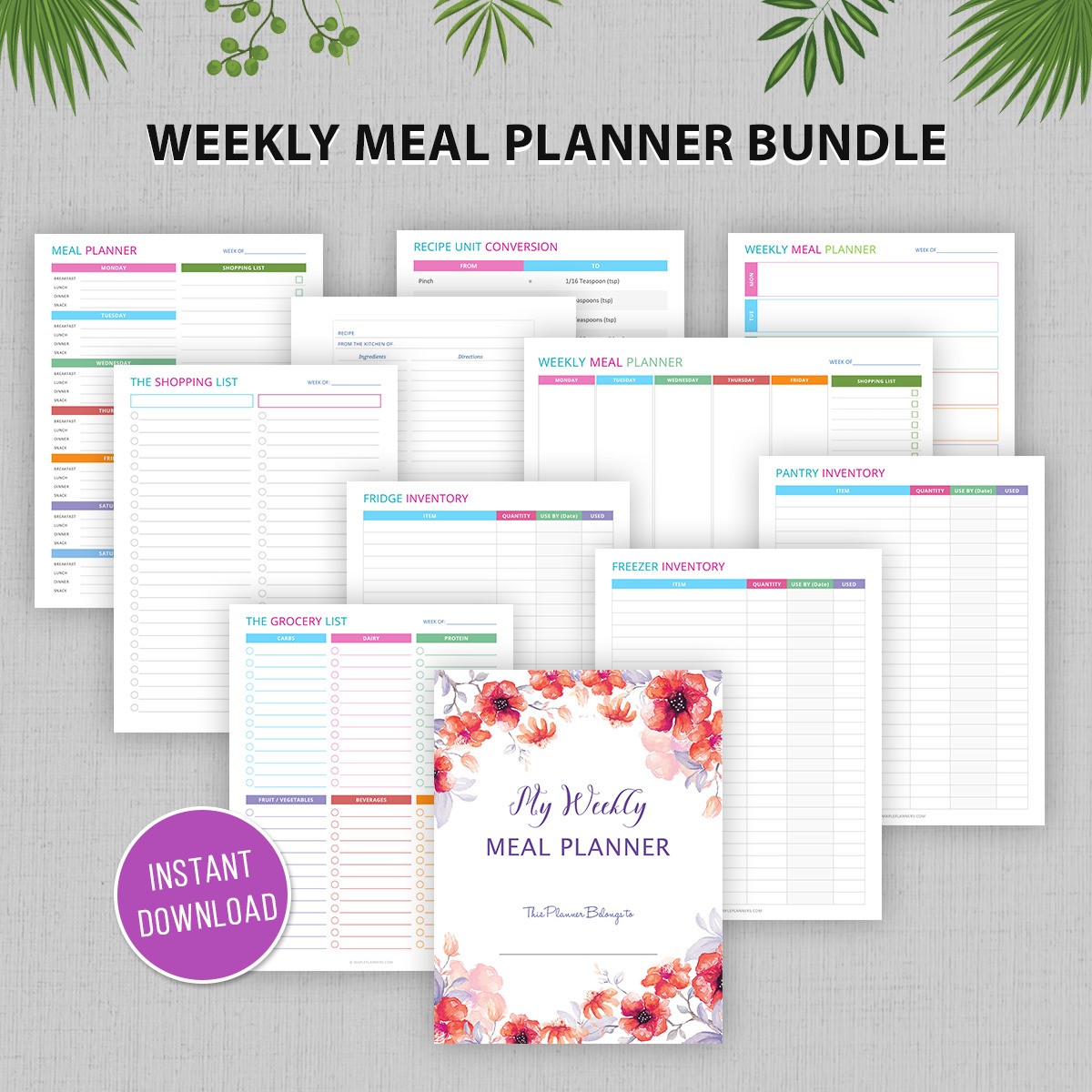 If you happen to download, print and play this game, please do not forget to tag #mapleplanners on Instagram, and follow us @mapleplanners
To download more free printables, check out our printable library.