Envelope Budgeting: Simple Way To Keep Your Budget Under Control
If you like to keep track of your finances and keep your personal household budget under control then this envelope budgeting is something you should definitely check out.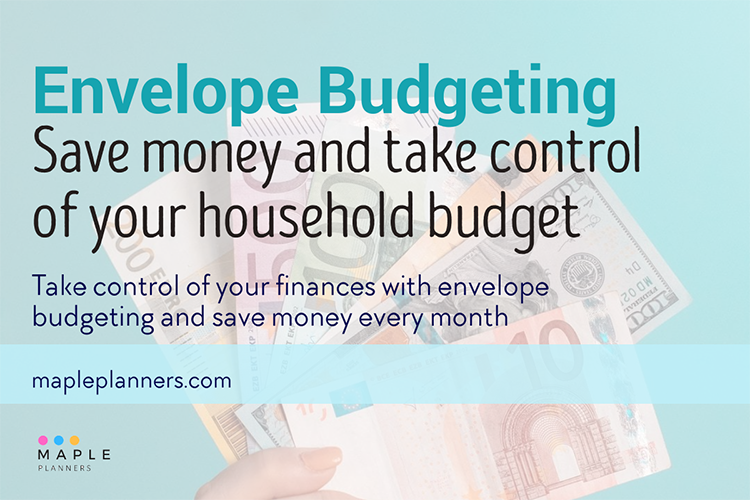 Envelope Budgeting is the technique where you set aside part of your income, place it in a categorized envelope and spend the money from that particular envelope for that particular category in that particular month.
You can add a number of categories on few envelopes for that month. For example, Dining Out, Groceries, Clothing, Entertainment etc.
Related: 7 Ways You Can Save Money This Week
So, if you placed $250 in Dining Out envelope, you spend the money from that particular envelope next time when you go out to eat.
Spend as much as you want but make sure that you do NOT spend more than $250 if that's what you allotted to that category.
Similarly, if you placed $150 in your clothing or entertainment, you make sure that you do not spend a dime over that $150.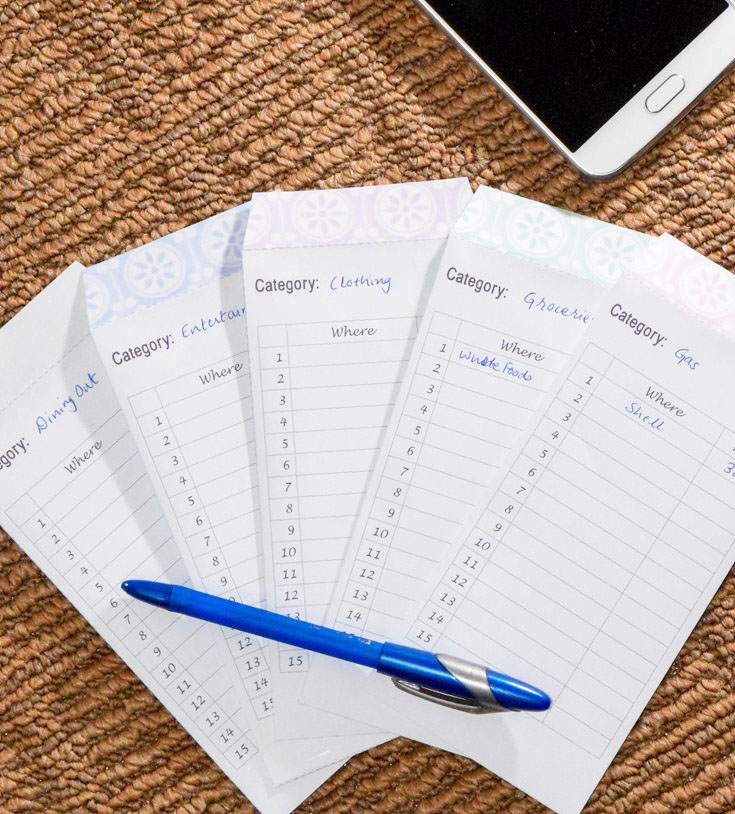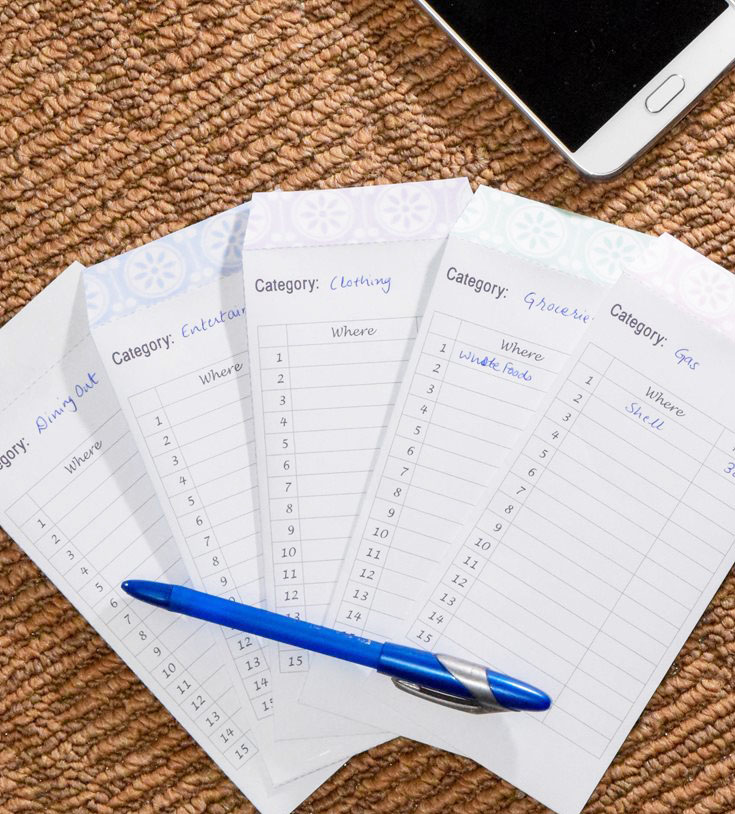 If you find your envelope empty with no more money to spend, STOP right there. No more spending on that category anymore.
No borrowing from another envelope. You start again from your next income and start spending again, but not until you get your next paycheck.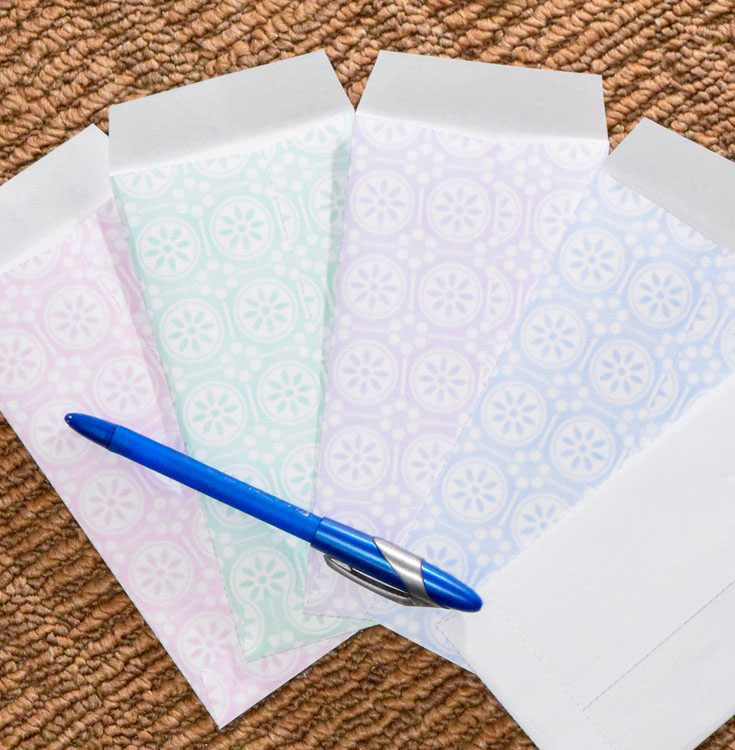 If there is an unavoidable emergency, and you do have to spend extra, make sure to discuss the issue with your partner and take further action.
You can use these labels to stick on your envelopes. Main categories for a common household could be groceries, gas, dining out, clothing, entertainment.
Make sure to list the categories that usually bust your budget every month and that you can actually control.
Related: How To Save Money On Grocery Shopping
These labels have Category, Where and Amount.
When using Envelope Budgeting you can also control the no. of times you are going to the grocery store to buy groceries, or if you are over using the gas or spending too much on clothing.
You can reduce the number of trips to the grocery store if you find out that your "gas" envelope is running out of money faster.
If you would like to try Envelope Budgeting System for your family, here are a few simple steps you can start with. Let's start with preparing your envelopes.
Download these labels, print them and cut out with the scissors. Follow the steps to make these cute envelopes.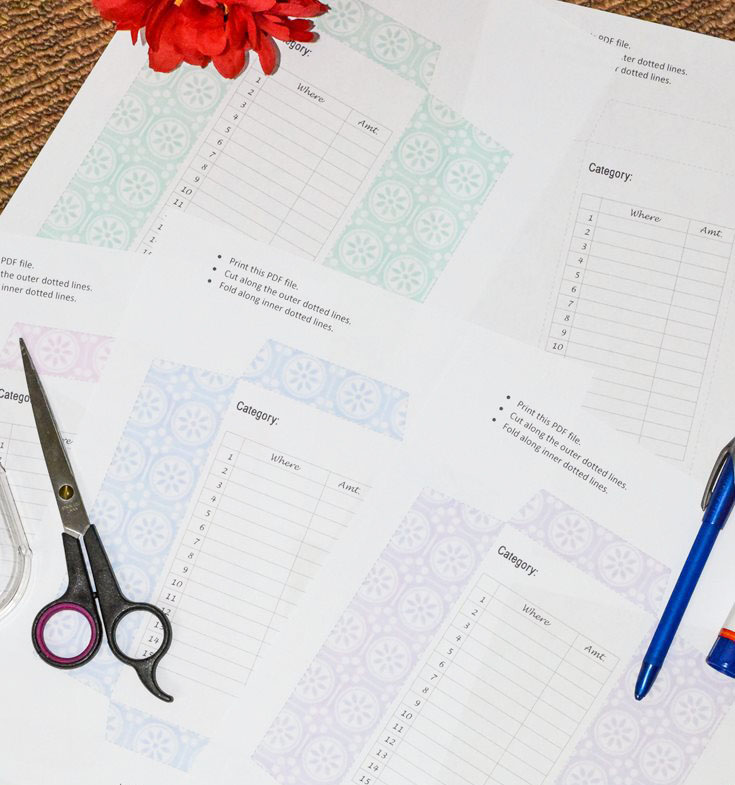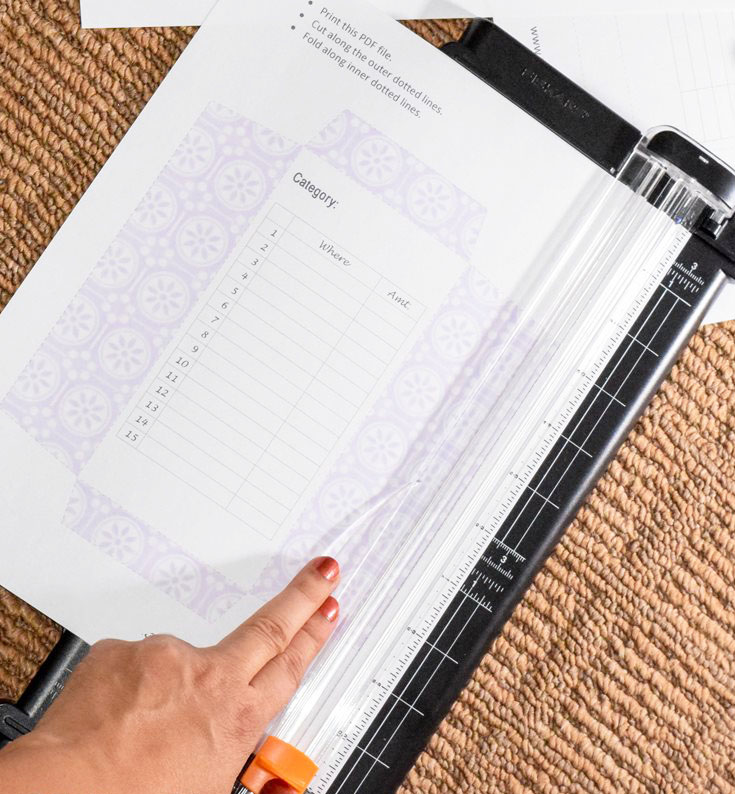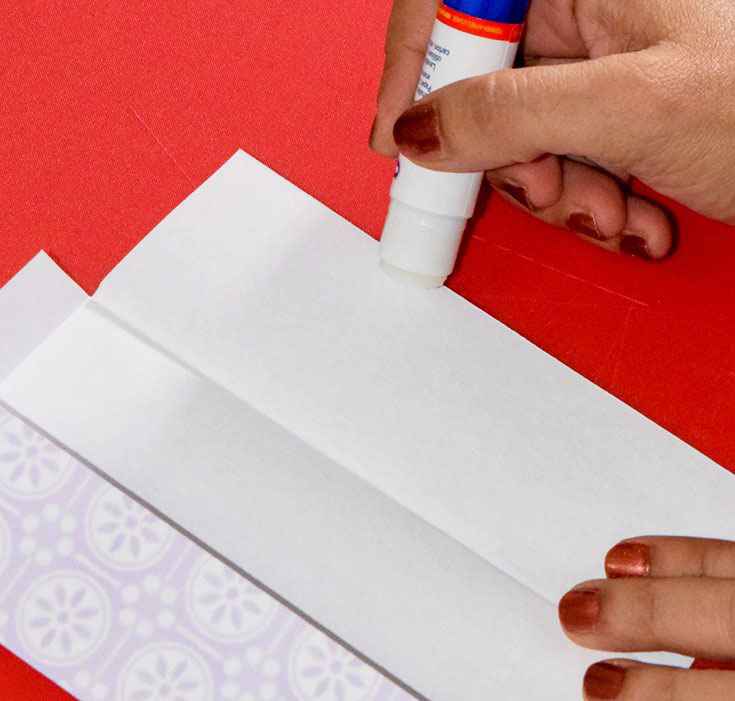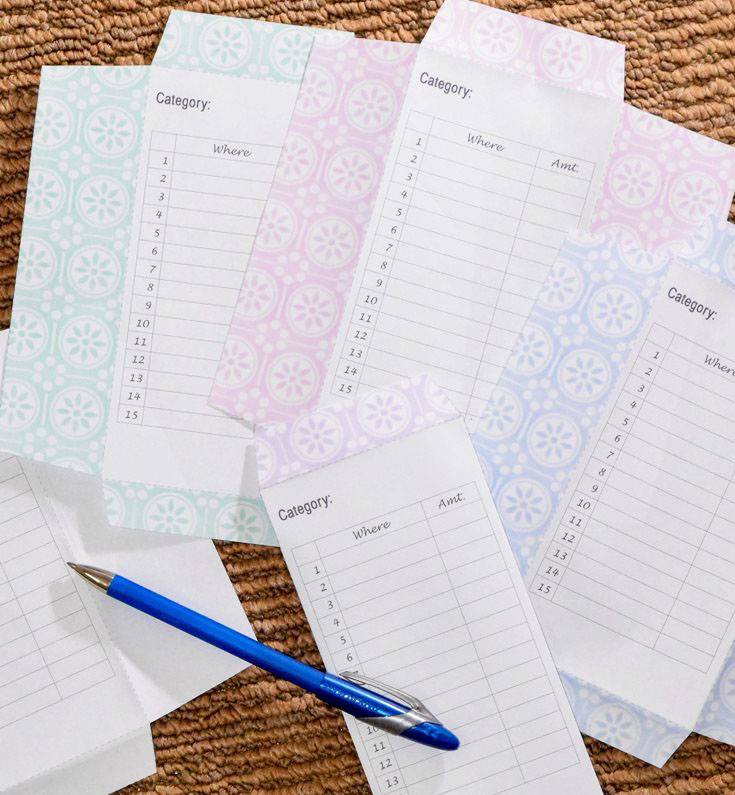 Once you have your envelopes ready, let's move to the next important steps.
#1. Set Up Your Budget.
Although this is the very first step, but many of us find ourselves stuck right here. How do you decide the budget for each category.
Well, I use this handy budget and finance planner that can help me keep your finances in check. Take an average for 3 or 4 months and decide on a budget.
#2. Write Down Your Categories.
Write down your main categories in your household like gas, dining out, entertainment, clothing.
#3. Place Money In The Envelopes.
Once you allot the amount for each category, place the money in each envelope. You can allocate something like $100 to your dining out category. So, place your $100 in that envelope.
#4. Start Spending From Those Envelopes.
So the fun part begins. Once the envelopes are labeled and funded, you can go ahead and start spending. Make sure that you stay within your budget.
If you end up emptying the envelopes, you are not spending in that category anymore. If you are left with some cash or change, AWESOME! Way to go!
You are well on your way to saving money and disciplining yourself from overspending.
#5. Do Not Forget To Mark Down The Amount.
When you spend an amount on groceries or gas, do not forget to fill up the label on the envelope.
Write down the date, where you spent, how much and the remaining balance.
That way, you will have the exact record of where your money is being spent.
Envelope Budgeting can be a powerful way to spend your money and staying within your budget. Try it for a few months and you will feel the difference.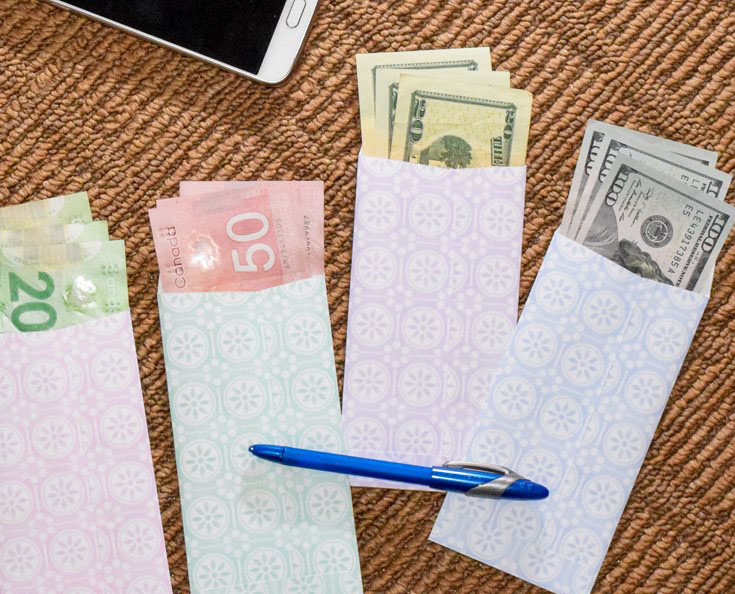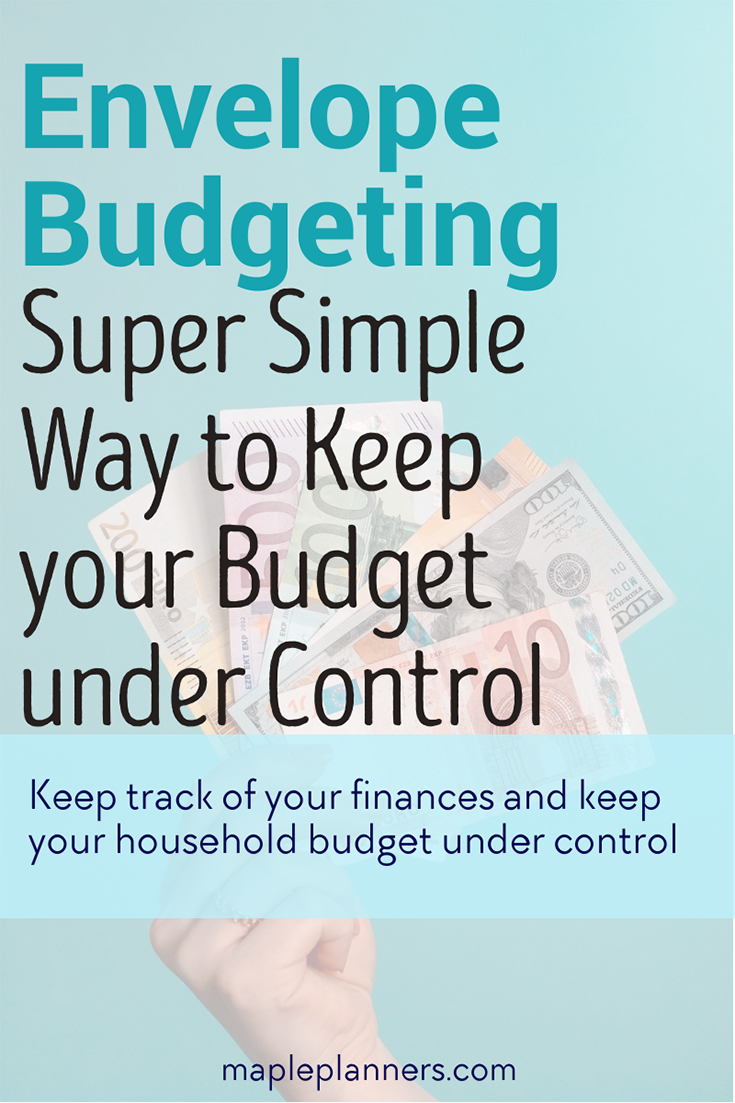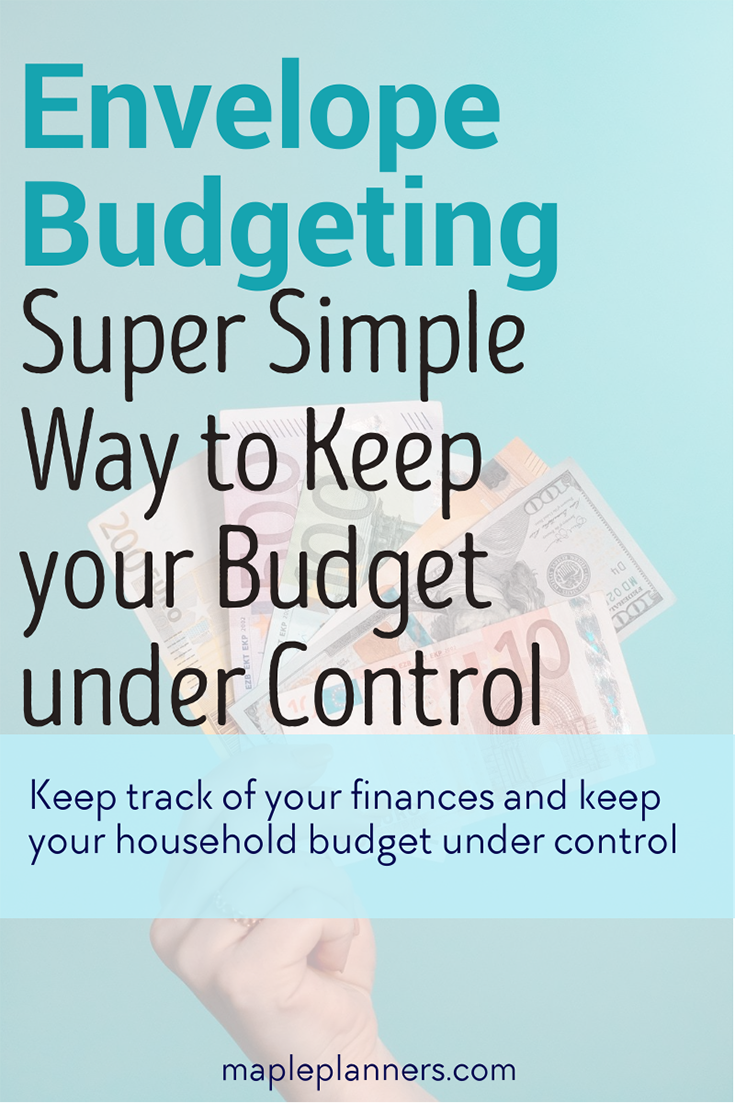 Want more Money Saving Tips?
Check out this 52 Week Money Challenge.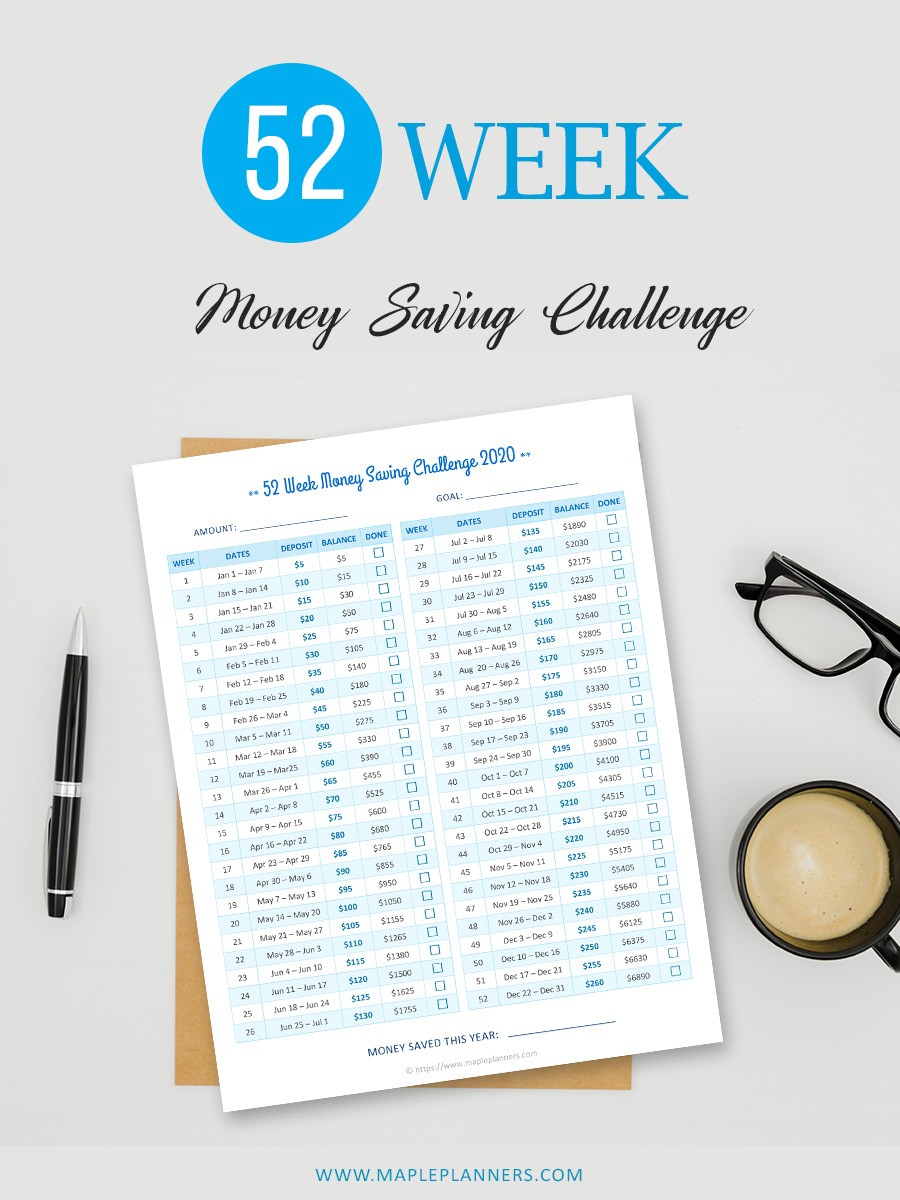 Do you use a Budgeting System in your house? Do share in the comments below!