Envelope Budgeting
Download free printable Envelope Budgeting. For more similar Budget templates, browse our free printable library. Simply download and print them at home or office.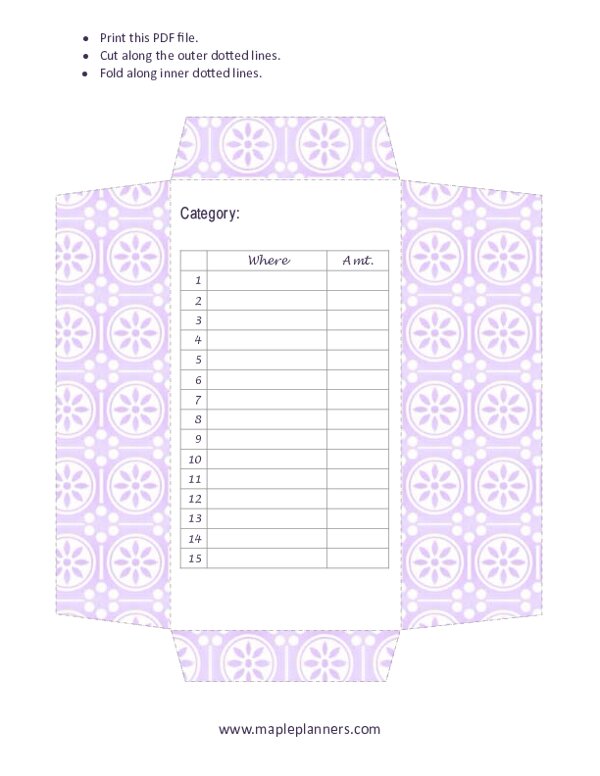 Keep track of your finances and stay under budget with these budget envelopes. Download free Envelope Budgeting template printable to create envelopes for different categories of the items you spend money on each month.
You will be surprised how much money you will save each month just by using these money envelopes.
Please note that all the freebies are for personal use only and should not be distributed by any means. You cannot sell the product itself or the printouts.

Please feel free to link back to this page when sharing on website or blog posts or use the hashtag #mapleplanners when sharing on instagram or other social media sites.
To convert PDF files into JPG or PNG, check this online File Format Converter tool, and for unzipping the compressed zip files, try this online Unzip tool.