Classroom Expense Tracker
Download free printable Classroom Expense Tracker. For more similar Teacher templates, browse our free printable library. Simply download and print them at home or office.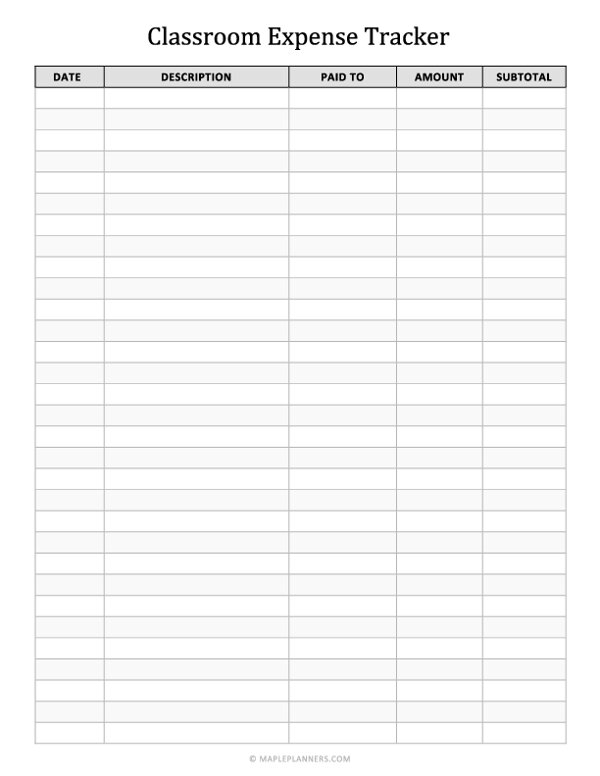 Scroll down for print and download options
Classroom Expense Tracker Printable will help you keep track of your spending in school so that you can be more mindful of where your money is going. Plus, it's a great way to stay organized! Teachers and educators can use this for managing classroom finances.
How to use Classroom Expense Tracker?
Download and print this printable template. To use it most effectively make sure to record your expenses every time you spend your money on anything classroom related.
Date. Write the date of the expense.
Description. Fill in the description of the expenses.
Paid To. Where did you make this expense?
Amount. How much money did you spend?
Subtotal. Write any additional costs, along with the total amount.
Writing your expenses down in such a spreadsheet will allow you a visual idea of classroom expenditure. You will feel more organized and able to manage your money better.