Travelers Notebook (TN) A5 Size Monthly Planner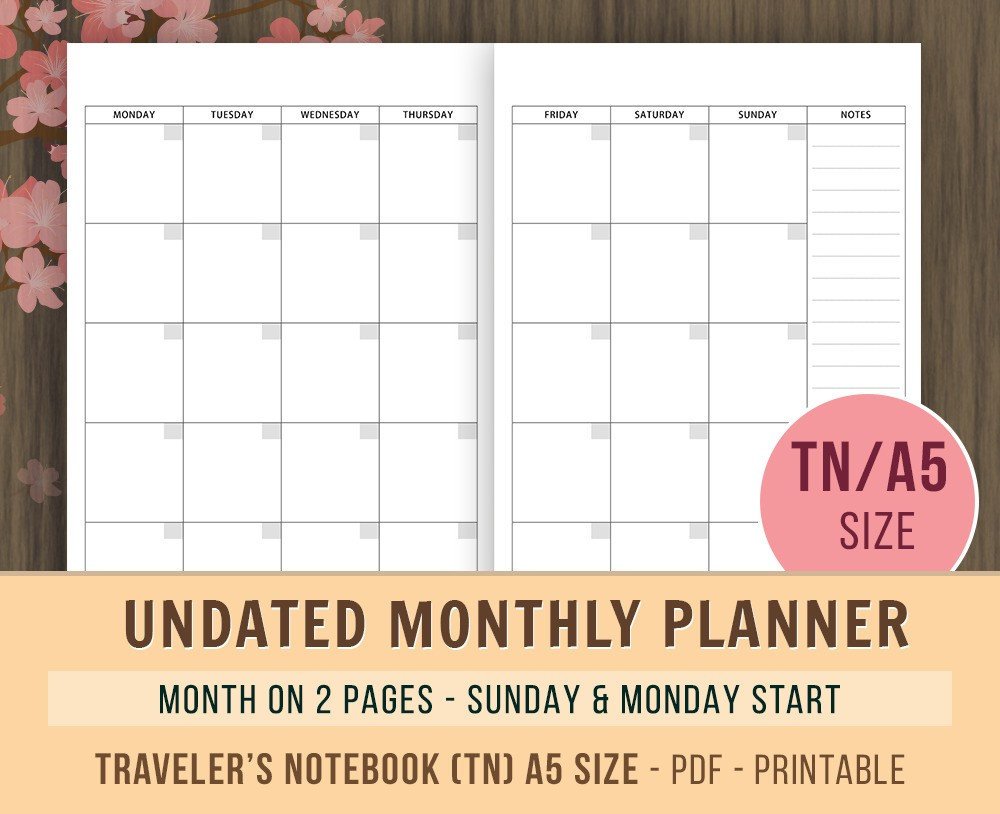 Here's a new series of traveler's notebook planner inserts that is now available in the shop to download.
Travelers Notebook (TN) A5 Size Monthly Planner – Undated
There are two versions: Sunday Start and Monday Start.
These versions come with trim marks to be printed on actual size (A5), letter size and A4 size.
Since these are A5 size, these will print on A4 size paper. Besides Sunday and Monday Start, there are two different versions of this undated monthly calendar. One comes with 2 pages, month spread on 2 pages. Other pdf comes with total of 28 pages. There's a cover page, two notes page, then months spread on 2 pages. There are total of 24 pages for the months, then notes page and last page.
I'm not really sure which version our users will be using more of. The one with 2 pages or the one with 28 pages. It would be great if you can share which one you find more useful.
The version that comes with 28 pages will be printed in Booklet mode. This means that in order to print back to back, you will need to make sure the settings on your printer dialog box are correct.
Once you set up your printer settings, simply print the pages and keep them in the same order as they printed. Fold them in the half. That's all. Once you fold them, you will see them sitting in the right order.
Need help printing in Booklet Mode? Here's a post and a video on How to print in Booklet Mode.
Download Finance & Budget Planner
Please feel free to share how you like these.
This post may contain affiliate links. For more information, please read my disclosure
here
.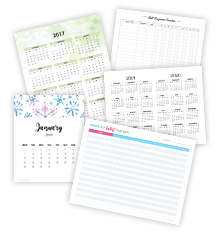 Access FREE Printables Library!
Join our mailing list to get access to huge library of freebies and exclusive deals on planner printables!