Baby Shower Bingo: Fun Baby Shower Games
Baby Shower Bingo is one of the most popular baby shower games that everyone at the shower is sure to enjoy. Not only is it easy to play, it is so interactive and engaging, that is sure to bring lots of laughter from your guests.
Related: A Complete Guide to Baby Shower Games (how to play)
You can print these baby bingo games at home easily. Download the prefilled or blank baby bingo games printables.
You don't need whole lot of stuff to play Baby Bingo. You only need the printed baby bingo sheets and pen or marker.
How to play Baby Shower Bingo
For playing baby bingo, you can use either blank bingo cards or prefilled baby bingo ones. You need as many sheets as the number of guests who wish to play this game. Simply print out the sheets if you want to play Blank Baby Bingo, or print the prefilled baby bingo sheets, as well as the calling sheet.
Blank Baby Bingo:
When mom to be is ready to open the gifts, simply hand out the blank bingo cards and a marker to each of the guests. Have the guests fill out the gift items they think the mom to be will receive. As she opens the gifts, guests mark off the corresponding item written in the squares that matches that gift item. Whoever gets five in a row – horizontal, vertical or diagonal – wins a prize.
Prefilled Baby Bingo:
Prefilled bingo cards come with gift item words already filled in the squares. Calling sheet that comes with this game has the words listed. Distribute the prefilled bingo cards to the guests. As those gift item words are called out loud from the calling sheet, guests check off that item in the square. The first one to get five in a row wins.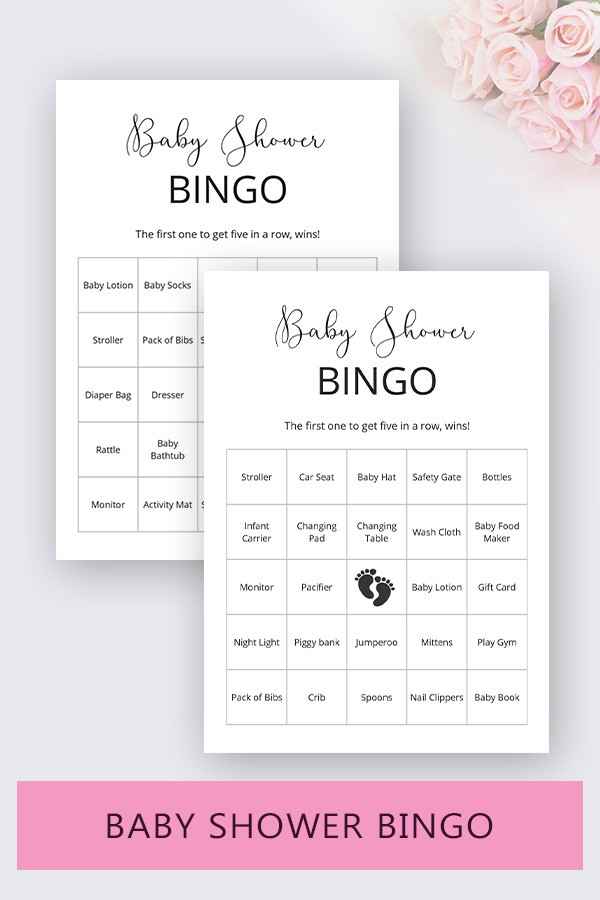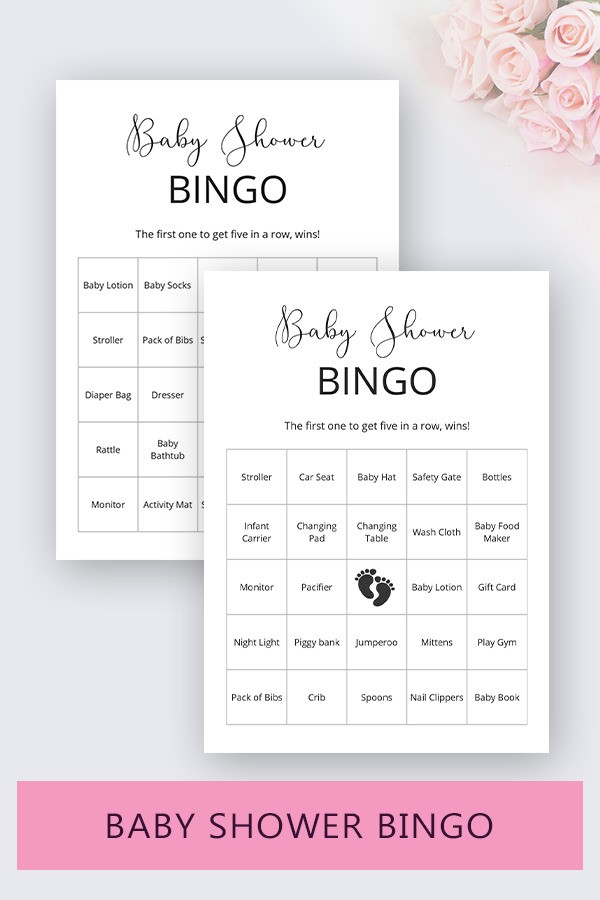 Planning a baby shower can be quite stressful, and playing such games can get some stress off during the event and you can pay attention to other details while your guests are getting entertained.