Price Book Budgeting: How To Save Money On Grocery Shopping
Budgeting and finance control has been one of those fears I never wanted to face. As soon as I'd hear the 'b' (budgeting) word from anyone in family or friends, or came across an article, I'd tune out. It felt like it was not meant for me or someone like me.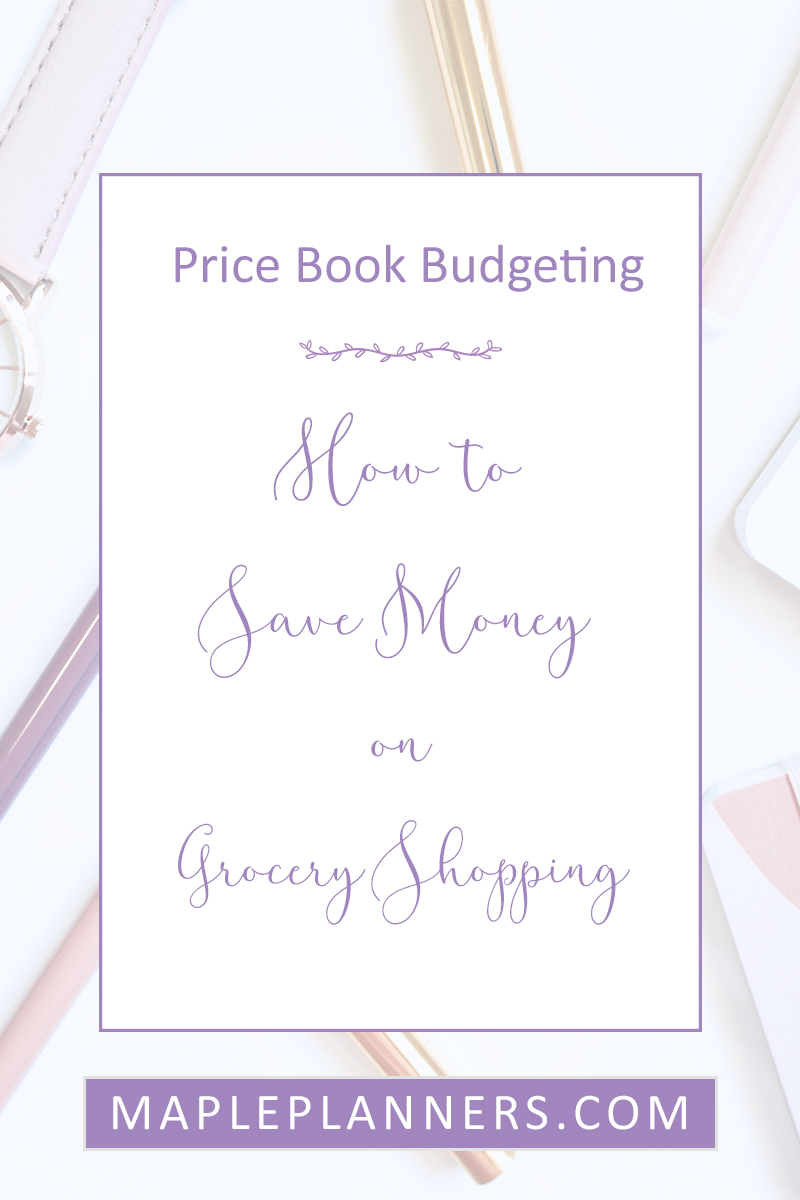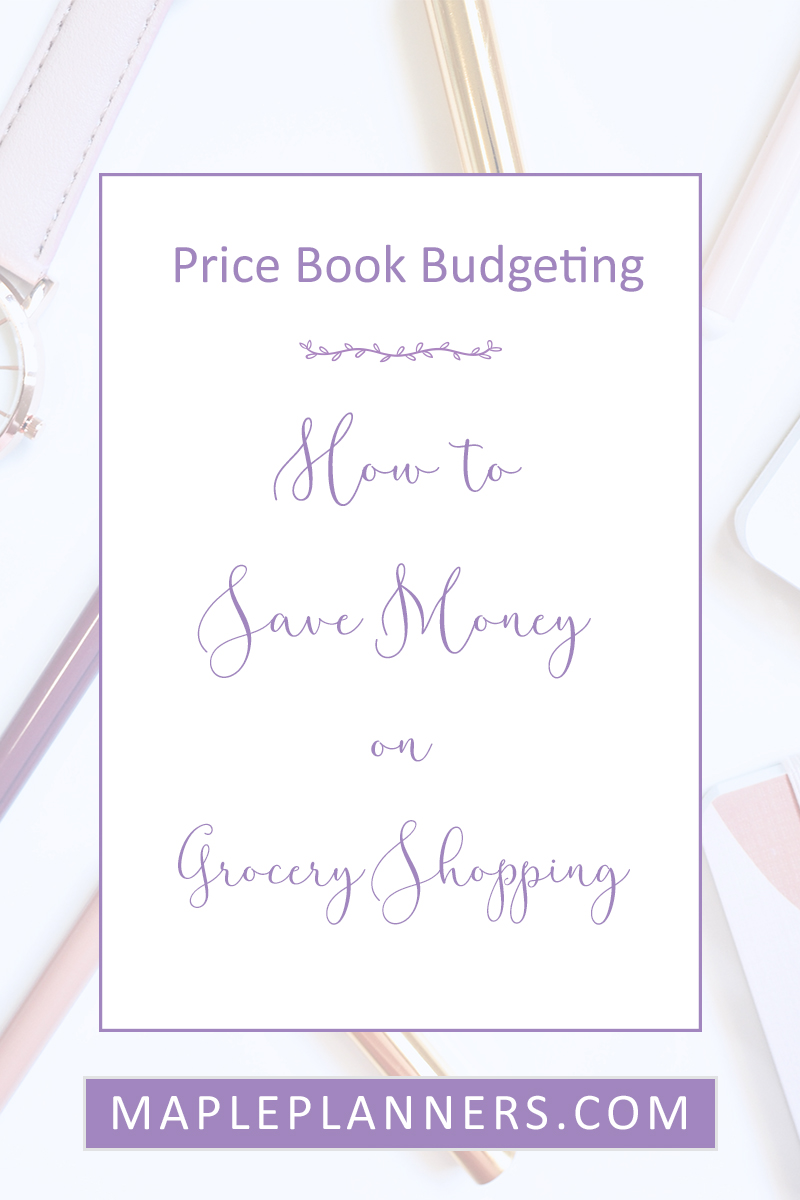 But as they say, to overcome fear you have to face it. If you're anything like our family, you never bothered about saving money, keeping budget or keep finances in control. Eating out and going for long drives would be norm for you and you didn't really care about the money.
But saving money is something everyone thinks about when family grows. Same thing happened with us. As soon as our little one arrived, we decided it was about time we started saving money. Not only was I looking at the opportunities to work from home, I started learning more about budgeting and sharing my money saving tips.
Few months into it, and I am actually enjoying this otherwise fearful thing. Writing numbers down in my budget binder, filling out the expense sheets, adding allotted money in my envelopes is something I look forward to now. I feel more in control and less stressed.
Price book, or a price comparison chart, is a powerful tool that helps me track best prices in my area. Knowing the prices upfront is one of the best strategies to keep the expenses in check. When you see an item on sale in a flyer, you can evaluate if the reduced price is actually the best price in your area.
Here's how I was able to save more than $250 in the last few months just by using my price book.
I listed down major things that we shop for frequently at grocery stores. Bread, milk, cereals, vegetables, some other occasional stuff we get on special occasions. We do not eat meat so that expense is out of the way anyways.
In my Price book I write down the prices of those items every time I go to the store, with the brand name, price and unit price. Once I am armed with enough information about an item, I am able to compare and figure out the lowest price.
Let's take a look at my price book printable. (Isn't it cute?) You can download it for FREE!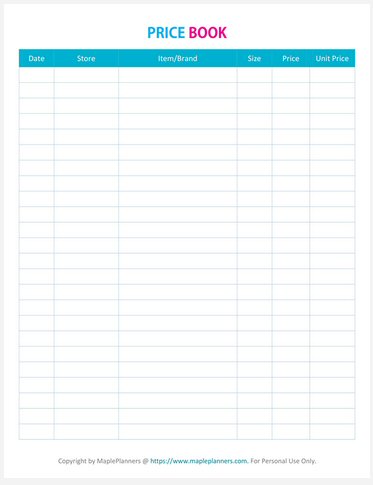 Let's say you buy 4 boxes of certain brand of cereal every month, usually for $3.94. You end paying $15.76 monthly. Every few weeks, the price drops to $3.44 a box and you pay $13.76 monthly. When you stock up on cereal every time the price is reduced you end up saving $24 annually. It may not sound huge, but when you add that up for other major items, see the savings grow by the end of the year.
You can also compare prices at different stores using the price comparison chart. For example, for a box of cereal at Walmart and Price Chopper, this is the price list you have in your price book.
Walmart: Regular Price: $3.94
Price Chopper: Sale Price: $4.47 Regular Price: $5.57
Walmart: Regular Price: $4.25
Looking at glance, you'd think I'm getting a great deal at Price Chopper but upon checking my price book, I find out that I'm getting much better price at Walmart at regular price.
Unit price for each item is the most important part of this system. Unit can be per pound, gallons, liters or an item. Unit price is mostly listed on the label of those items but you can also calculate it by dividng the total price by the unit. For example, we buy 4 boxes of Cheerios, each 525g. Total price for 1 box (595g) is $3.94. $3.94 divided by 1 box (595g) is 75c per 100g.
Estimating the price of the product based on unit per price is very important to make sure that you are getting a great deal. Unit price is very important because no matter what the size or quantity of the product is, you will be able to compare rationally.
Do you budget your grocery shopping? Please share the tool / system that you use to save money on your grocery and household shopping.