Free Printable All About Me Worksheet
All About Me printable worksheets are the perfect activity for the first day of school. Simply download, print, and let the fun begin.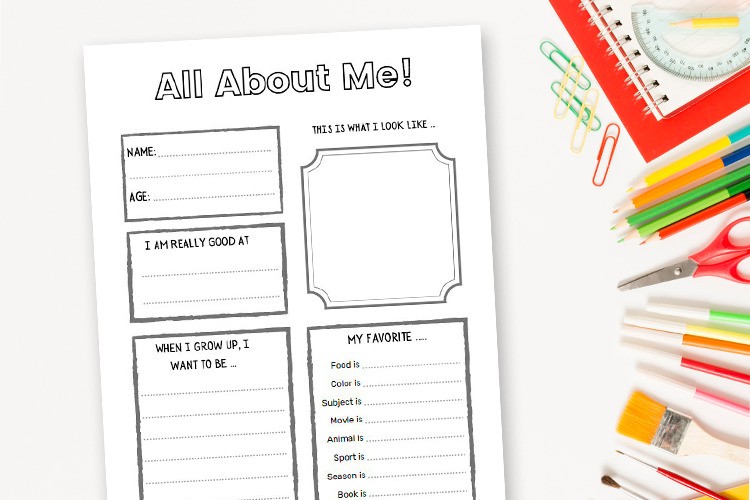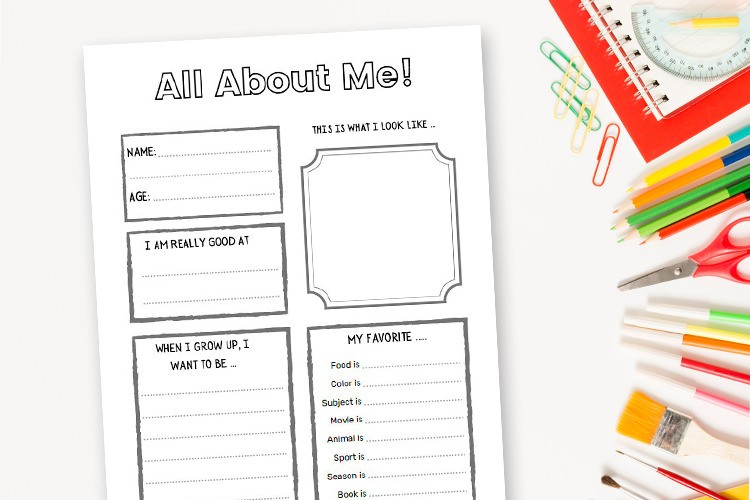 This post contains affiliate links and we will earn commission if you buy the products through those links. For more information, please read our disclosures here
The start of the school year is always bittersweet. My little one is excited, but emotions may be a bit too high for parents. New beginnings, fresh starts, and new friends – what's not to like about the beginning of the school year for kids?
Fun activities make them feel comfortable and excited about the upcoming school year. All About Me is one such activity that kids of all ages can enjoy. Other school activities that you can do are the First Day of School signs and the Last Day of School Signs.
All About Me Activity and How to do it?
Kids love to write about themselves. They will enjoy writing their name, age, what they are good at, favorite things like their favorite food, favorite book, favorite color, and other fun stuff. Later, they can color these printable pages. They even get to make a self portrait.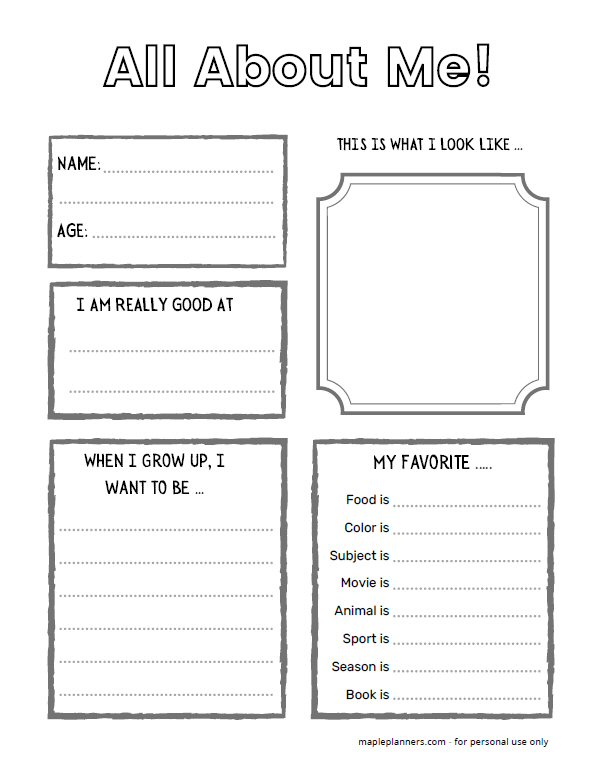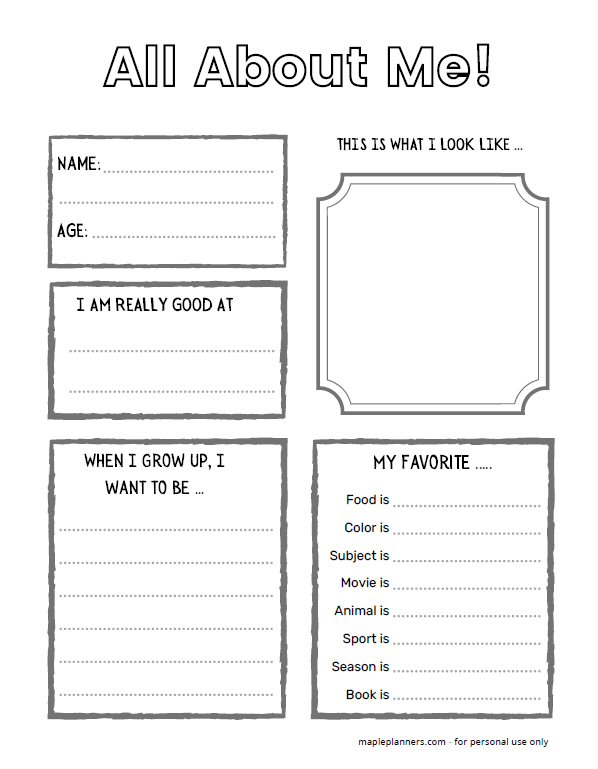 These worksheet pages are a fun way to help your child to get to know other students in their class and allow them to share some information about themselves with classmates. It's also a perfect icebreaker for the first week of school.
Download Free All About Me Activity Printables
Classroom teachers can use this fun activity in school. First download and print, then distribute the school printables among students. Then, have them fill out these fun and free printables.
Once everyone is finished, have students share their answers with the class. This is a great activity to help new students feel comfortable in their new school. Make the beginning of a new school year fun and exciting.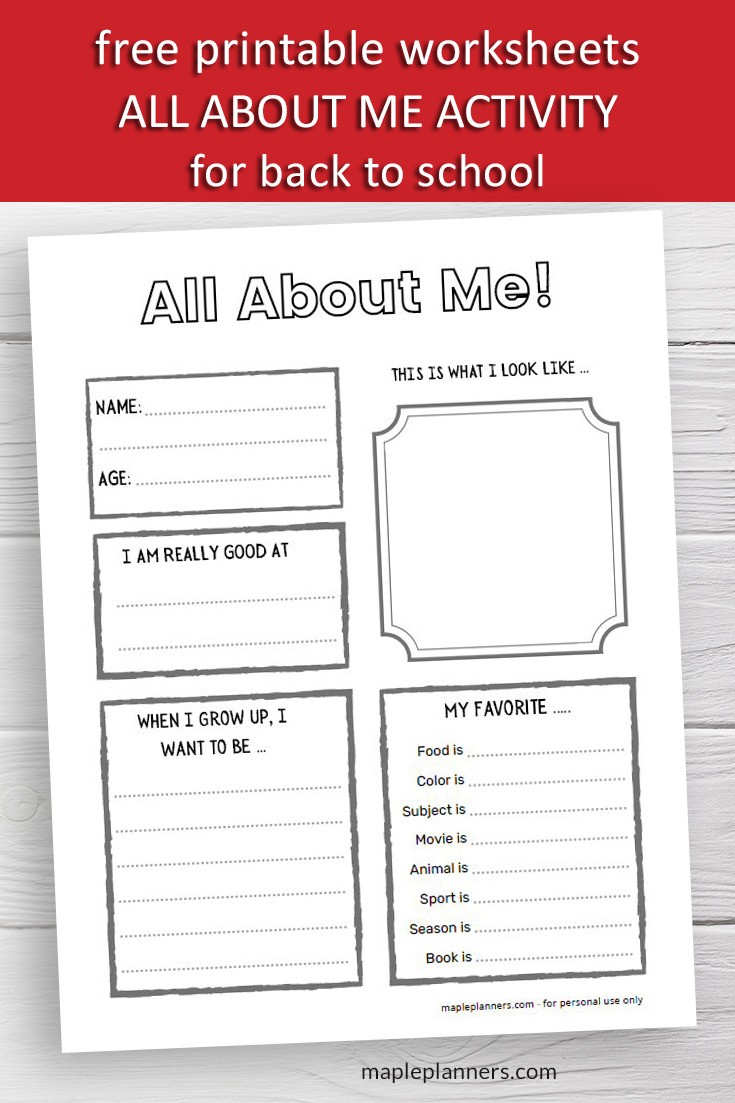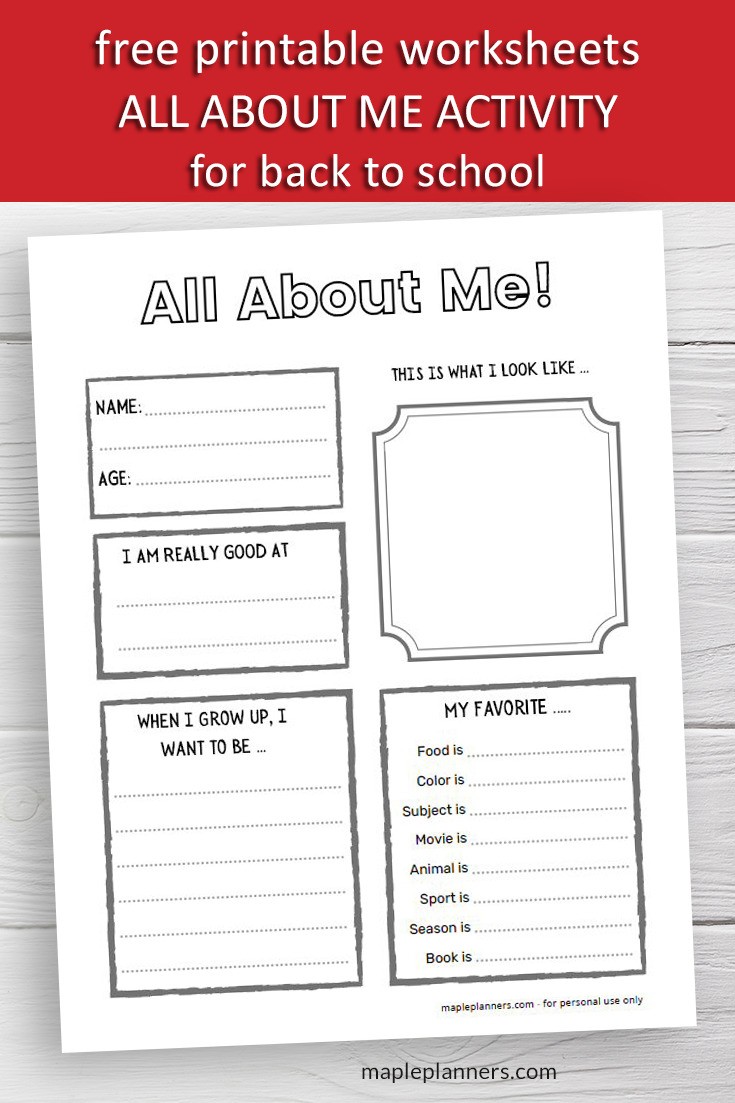 These school worksheets are available for free download at the bottom of the post.
Benefits of doing the All About Me Activity
There are many benefits to doing the All About Me activity with your little learner.
Great Keepsakes. You can save the completed activity in a scrapbook, frame it, and hang it up.
Fine Motor Skills. This activity helps to develop fine motor skills as kids have to color and write.
School Traditions. It's also a great way to use at the beginning of the school year. You can do the first day of school activity at the beginning of the year or on your child's birthday.
Learn More About Your Child. It's fun to learn more about your child and see how they change over time.
Special Bonding Moments. What a unique way to bond with your child and help them feel special and loved.
All About Me printable worksheets are a fun way for kids to learn about themselves and their world. These worksheets help kids develop their fine motor skills while teaching them important information about themselves and others.
They're also great for parents and family members to get to know their kids better. The All About Me printable worksheets are a great resource for teachers and homeschoolers alike.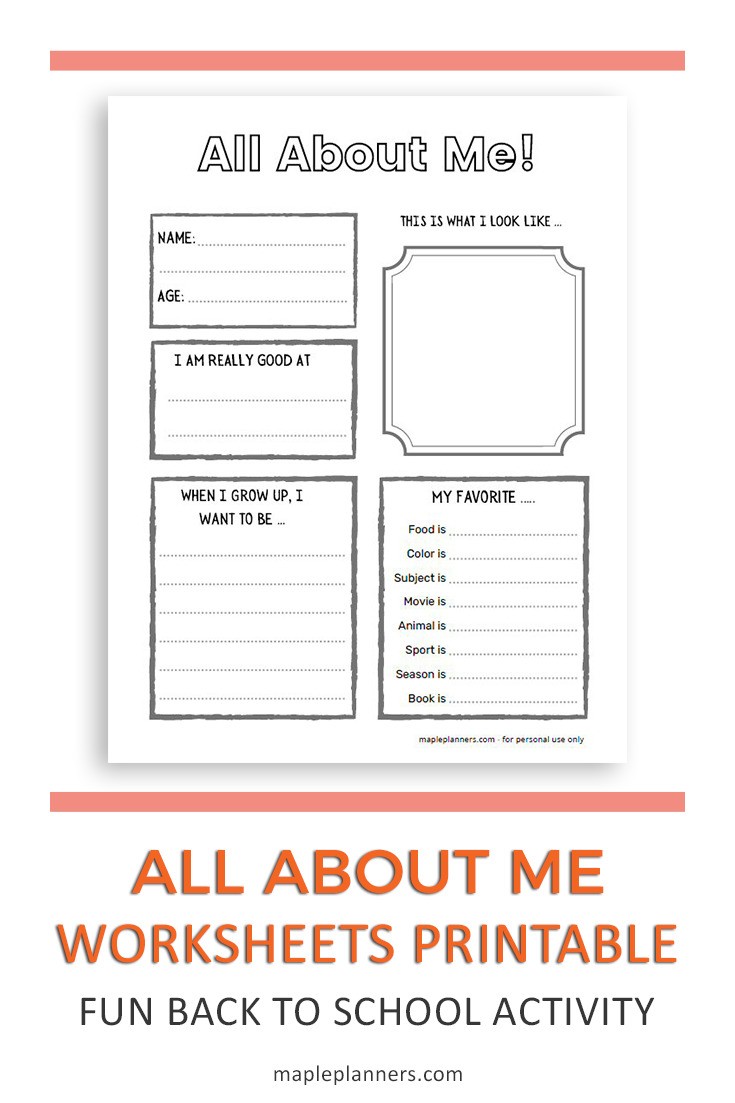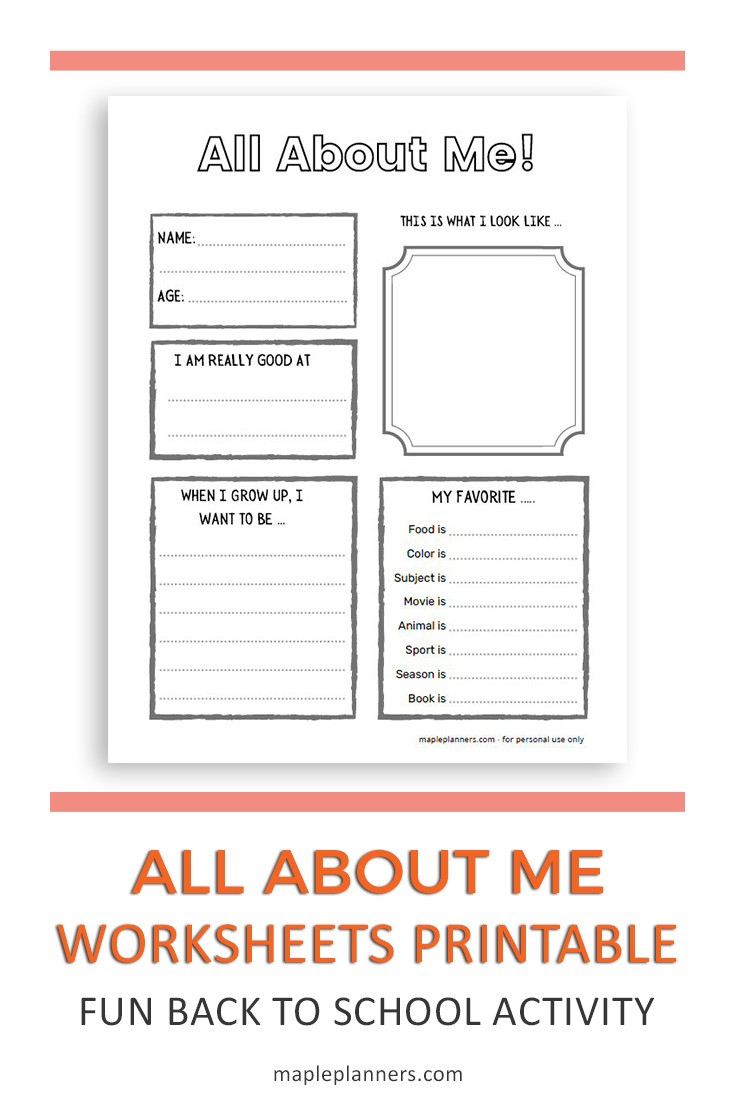 Download All About Me Printable ACtivity
They can be used in variety of different ways, from small groups to larger group activities. So go ahead and print out some All About Me printable worksheets today. Your kids will love them!
First Day of School Activities for Kids
Are you looking for more fun first day of school activities for your first grade or 12th grade children?
Editable First Day of School Sign. Make this a fun family tradition. What a great way to show your child how proud you are of them on their first day of school. Just edit the school year, download and print.
Back to School Coloring Pages. Kids will enjoy coloring these back-to-school objects. These coloring pages are perfect for the first day of school. Use these as a take-home activity or in the classroom.
Last Day of School Signs. These signs are a great way to commemorate the last day of school. They can be used as a photo prop or hung up in the classroom.
Math Scavenger Hunt. Help little ones review math concepts with Math Scavenger Hunt Printable Activity. Simply hide objects around the house or classroom and have them find them using the clues on the printable.
Back to School Bingo. Kids can play this fun game in the classroom or at home. Players try to find items on their bingo cards, such as a pencil, backpack, or apple.
I hope you enjoy these fun and the free first day of school activities!