Free Printable Thanksgiving Coloring Pages
These fun free printable Thanksgiving Coloring Pages are perfect for preschool and kindergarten kids while the turkey is cooking and festivity preparations are in progress.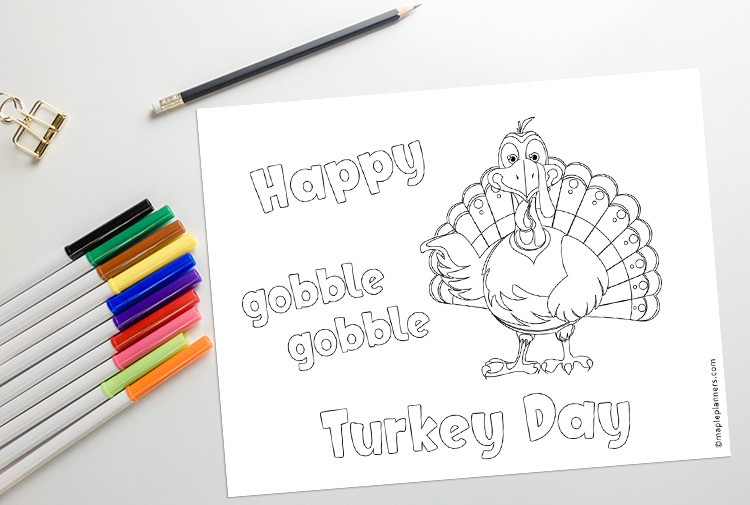 This post contains affiliate links and we will earn commission if you buy the products through those links. For more information, please read our disclosures here
Thanksgiving will be here before you know it. It is one of the most popular holidays among preschool and kindergarten kids.
Mainly because of the anticipation of festival season to be followed for the next few weeks.
Related: Fall Bingo Free Printable
Thanksgiving mornings are the best. Watching the parade with entire family, kids playing football, excitement of the feast and so much more.
Best part of this holiday is that families get to spend their time together, telling stories, playing games or just chatting away.
FREE PRINTABLE THANKSGIVING COLORING PAGES
These Thanksgiving Coloring Pages are perfect to keep kids busy. Not only will these coloring sheets keep them busy and entertained, kids will turn off their electronic gadgets and enjoy each other's company.
Simply print these coloring sheet on a letter size paper at home. Grab some crayons or pencil colors.
Related: Road Trip Bingo Free Printable
Enjoy with the entire family. Everyone is bound to have great time together.
You can even make it a coloring contest, so their will be a friendly competition that everyone will enjoy.
PUMPKINS – THANKSGIVING COLORING PAGES
Pumpkins are best associated with Fall, Halloween and Thanksgiving. Kids and adults would love to color this page full of pumpkins. They can challenge themselves and add different shades of orange and green in the pumpkins.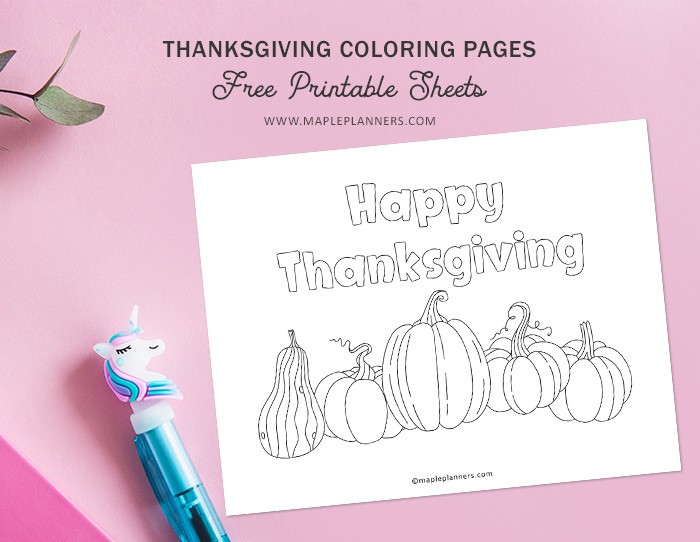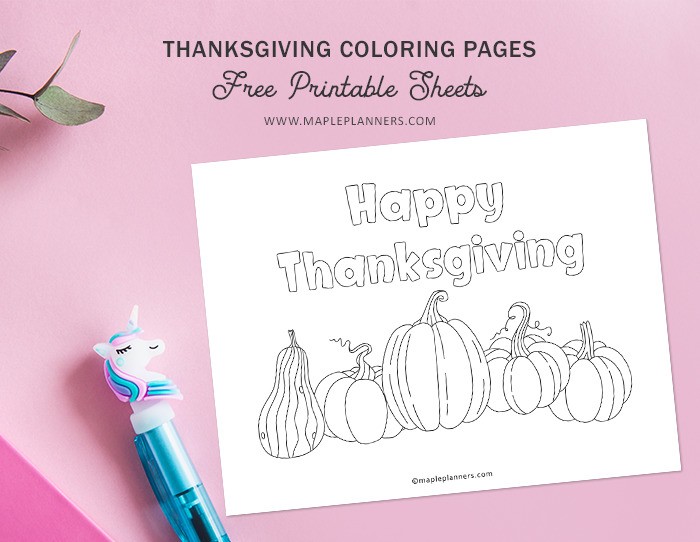 GOBBLE BOGGLE COLORING PAGES
Or draw this cute turkey. There is so much space to add many different colors in this funny turkey.
Kids will have fun brainstorming what colors goes where.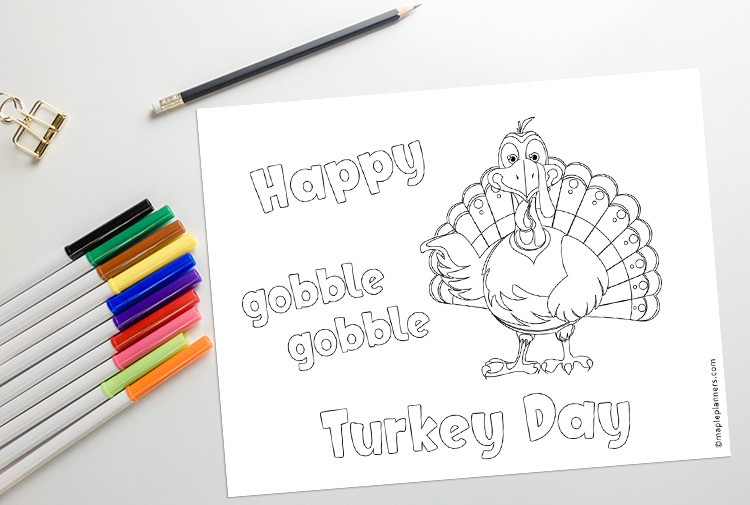 AUTUMN HARVEST – THANKSGIVING COLORING PAGES
Teach kids about different elements of Autumn harvest. As they color these different elements they will learn about these vegetables associated with Fall and Thanksgiving.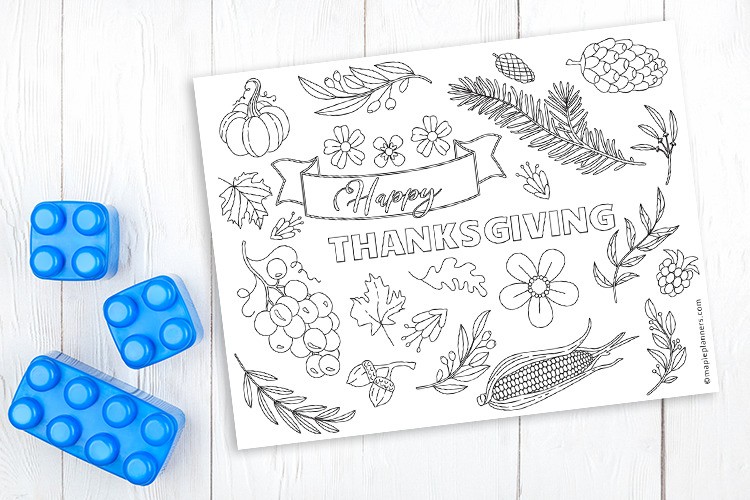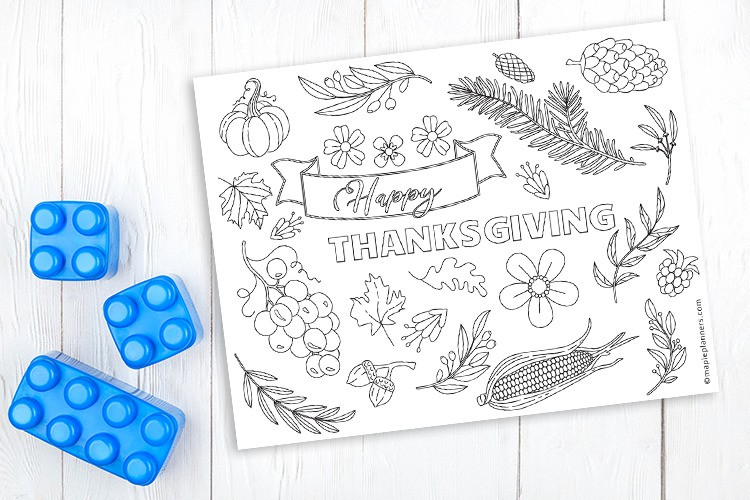 Either print all these at once and distribute different coloring sheet or make different rounds and give same sheet to everyone in one round and second one in the next one.
Kids and adults will have so much fun coloring these sheets.
These are pdf and jpg format files, so you can print in the one you feel comfortable. Both are easy to print at your home printer.
Thanksgiving Coloring and Activity Book
Want more coloring pages, games and puzzles to keep your kids entertained for hours?
Make sure to check out this fun Thanksgiving Coloring and Activity Book Printable. Print as many copies as you want for your personal use.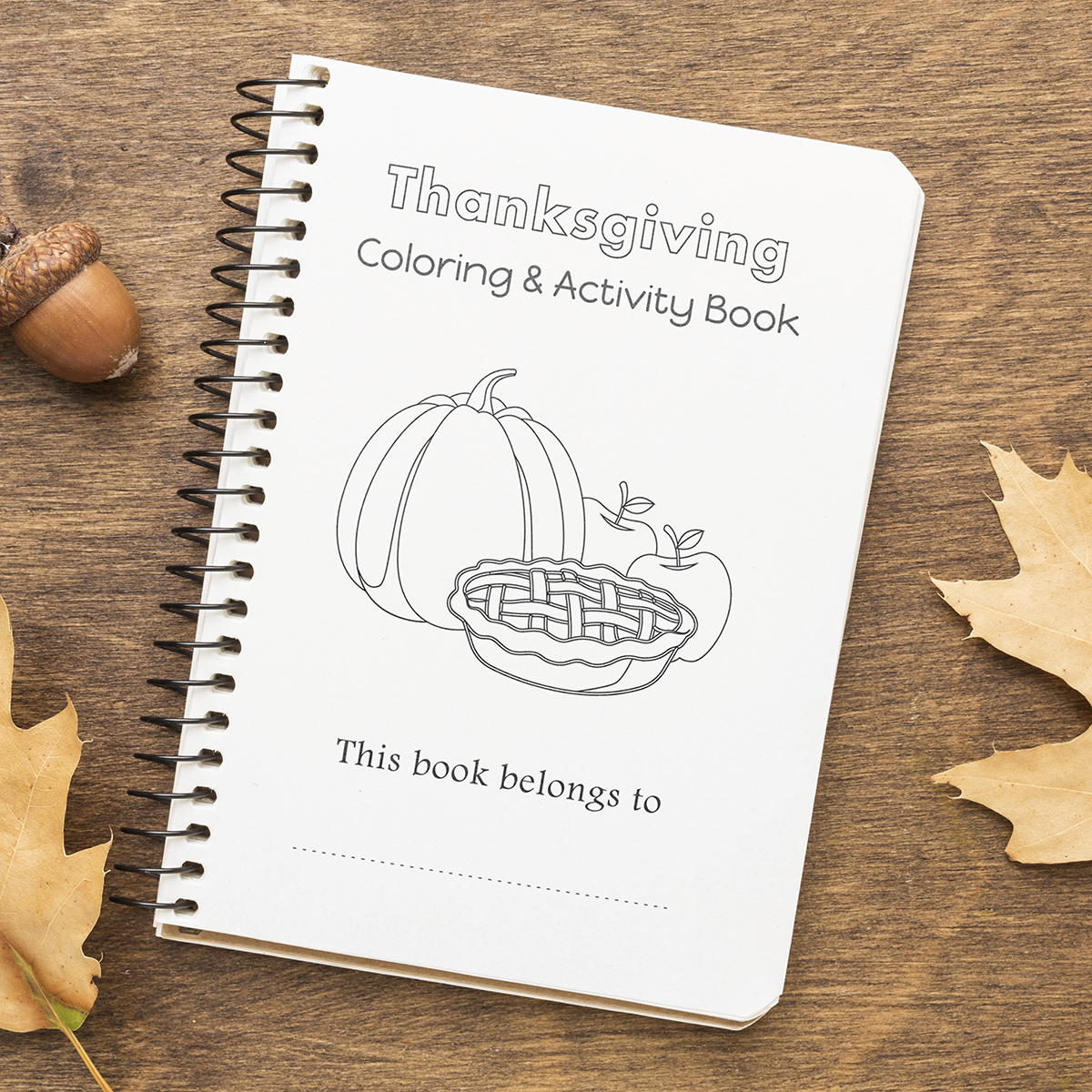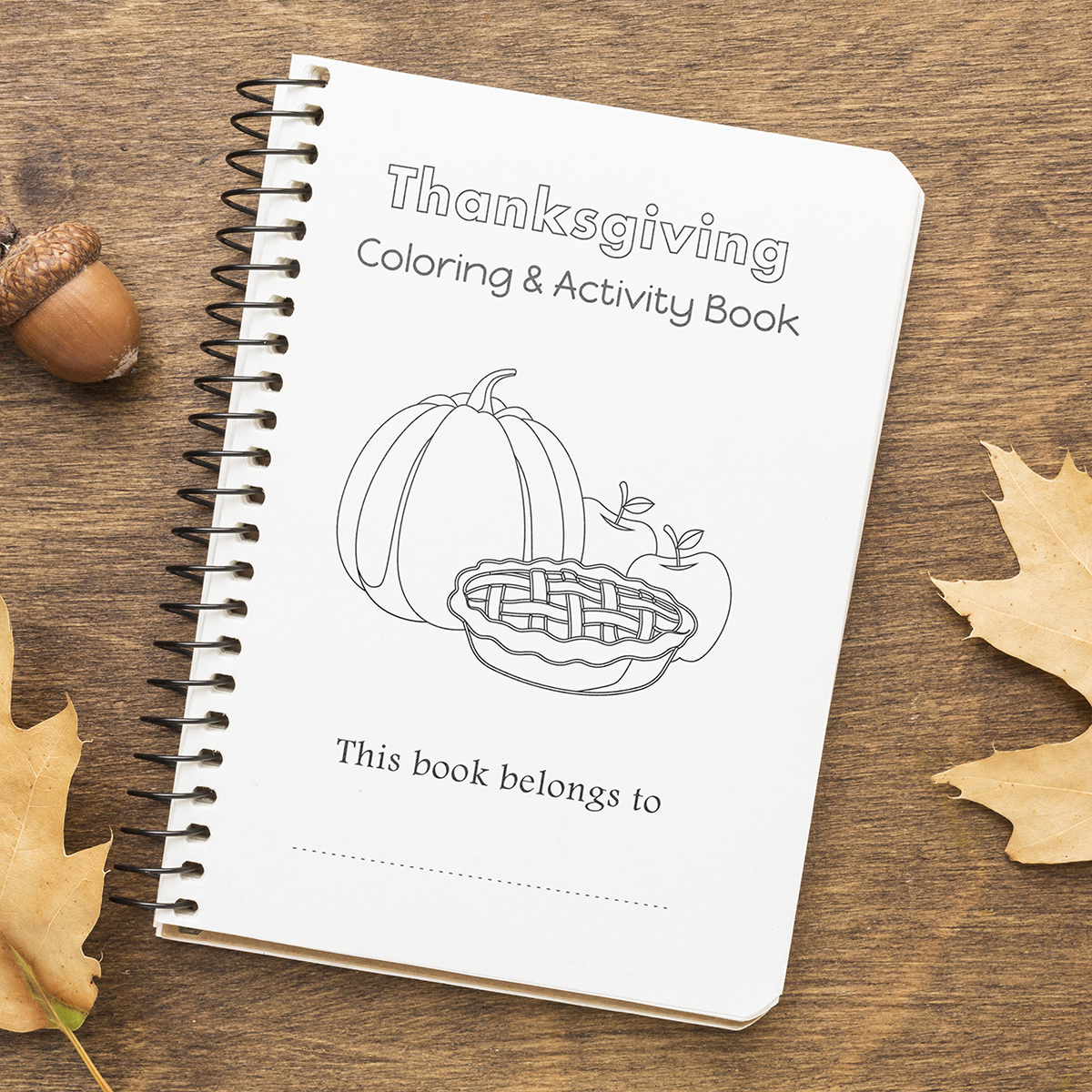 There are total 19 sheets in this package. This Thanksgiving Coloring and Activity Book comes with lots of coloring sheets, Thanksgiving Word Search and Crossword Puzzles, Thanksgiving Mad Libs, Tic Tac Toe and so much more.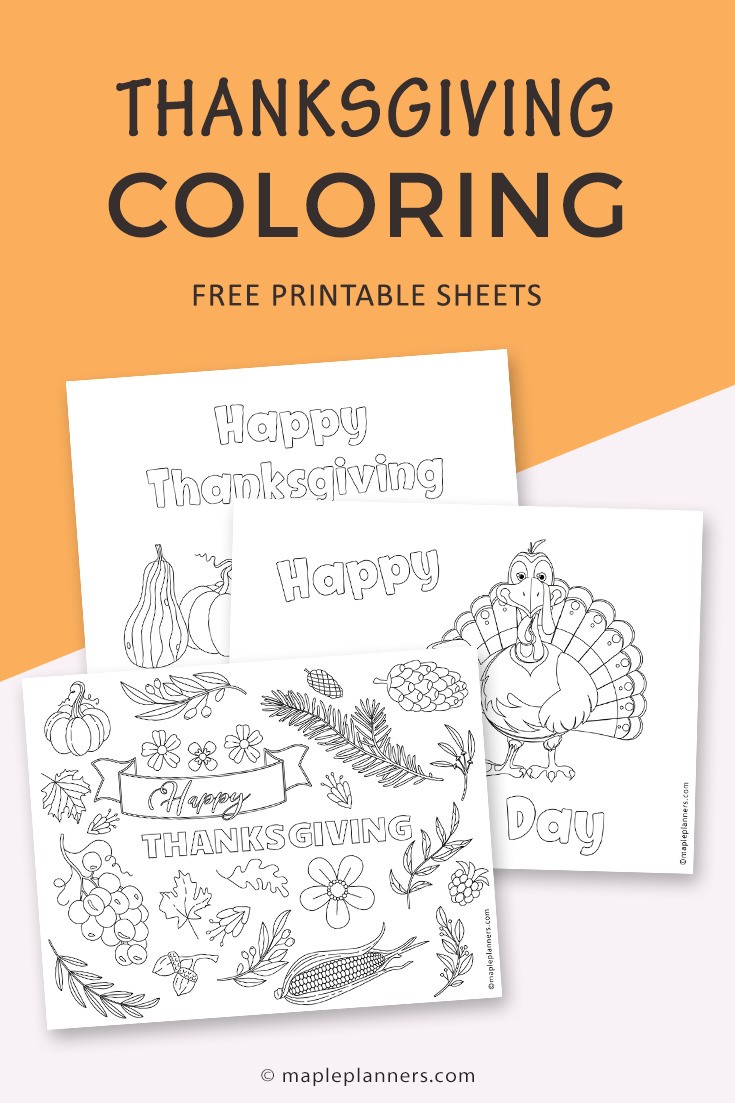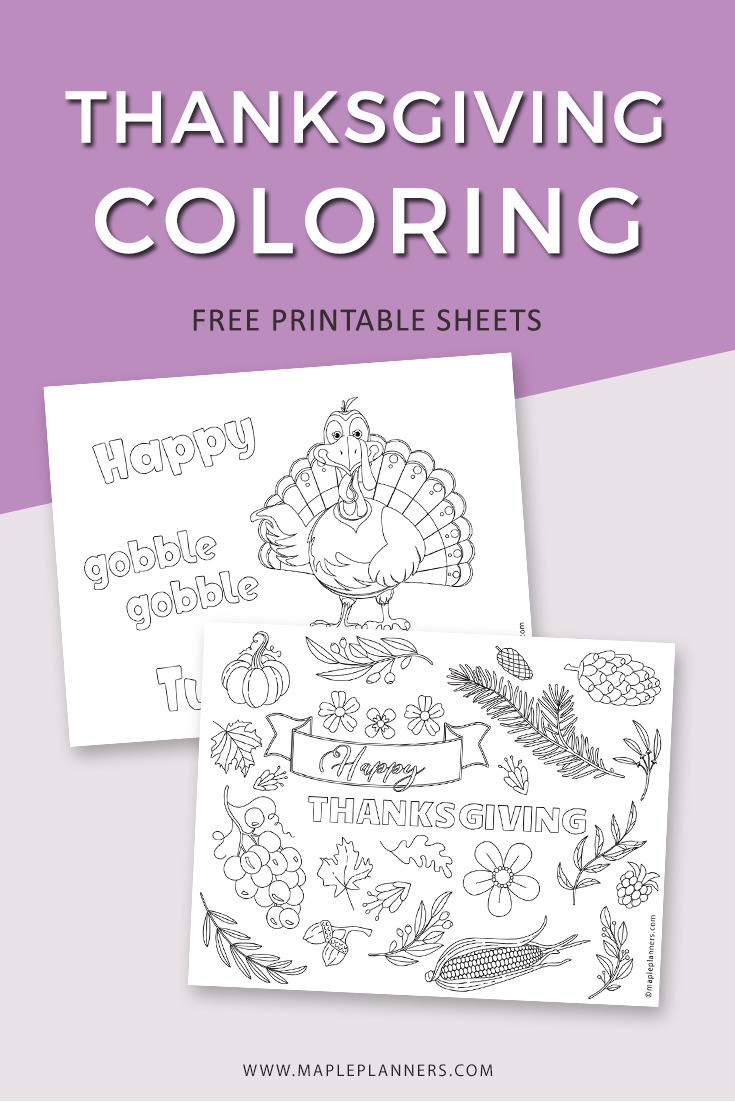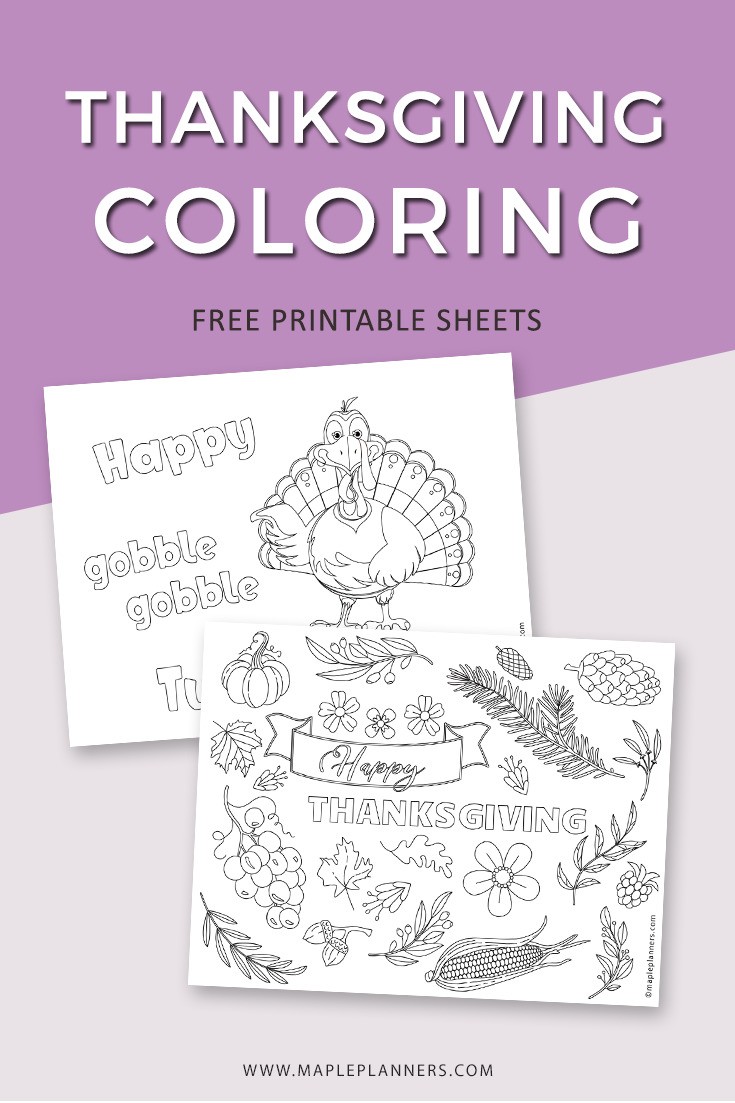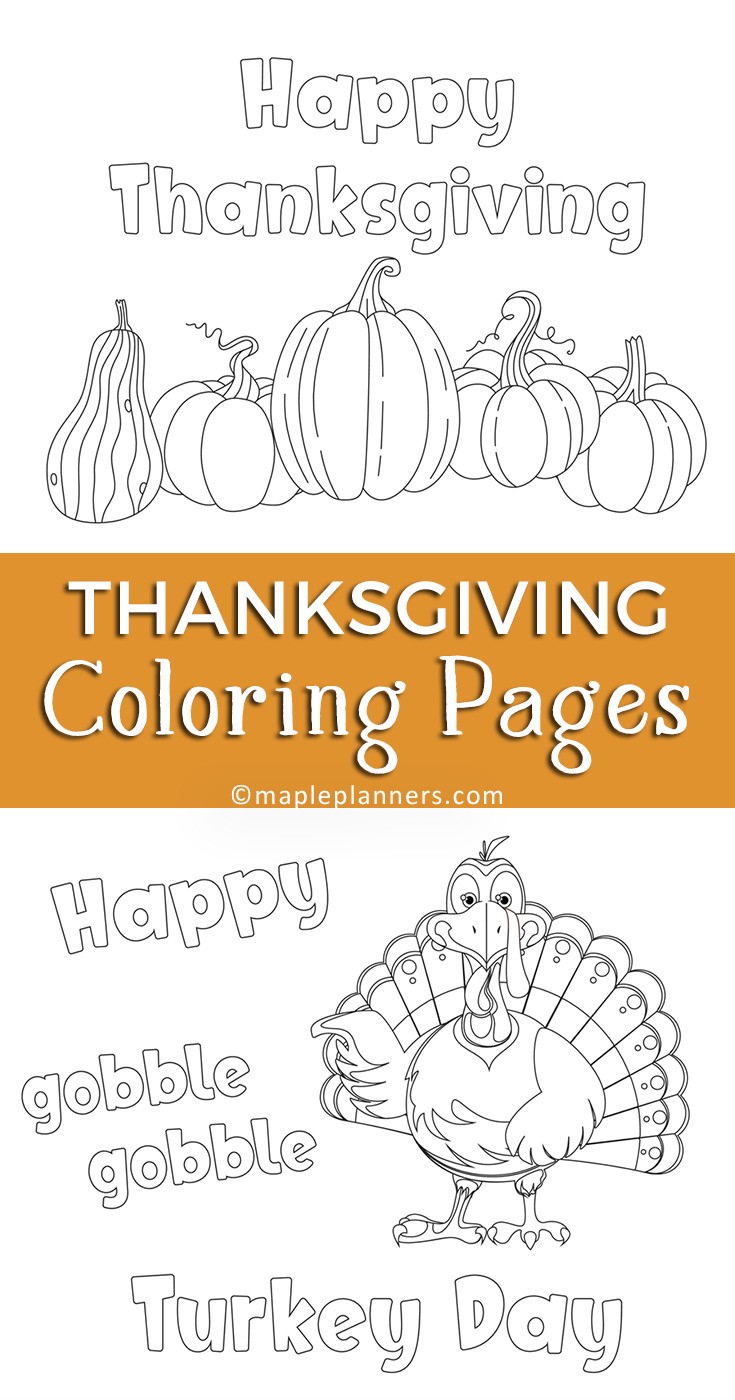 Hope you enjoy coloring these sheets on your Thanksgiving day with your loved ones. Make it a special one with good food and precious memories!