Fun Unicorn Activities for Kids
Fun Unicorn Activities for Kids are perfect for a birthday party, family game night or school event. Simply download your favorite, print and play.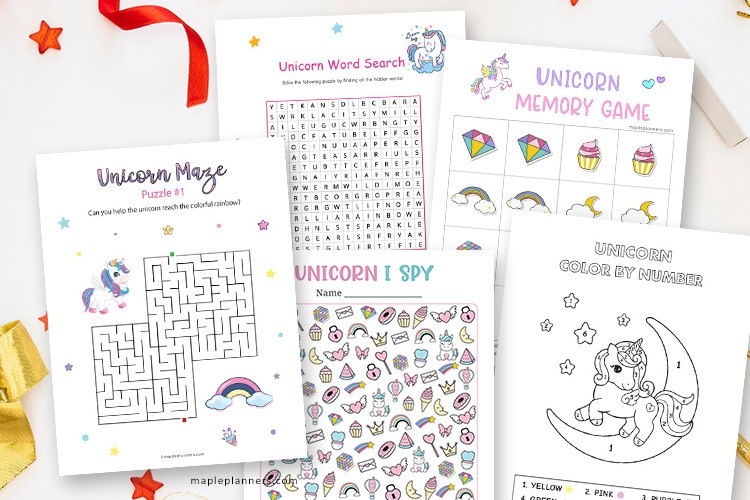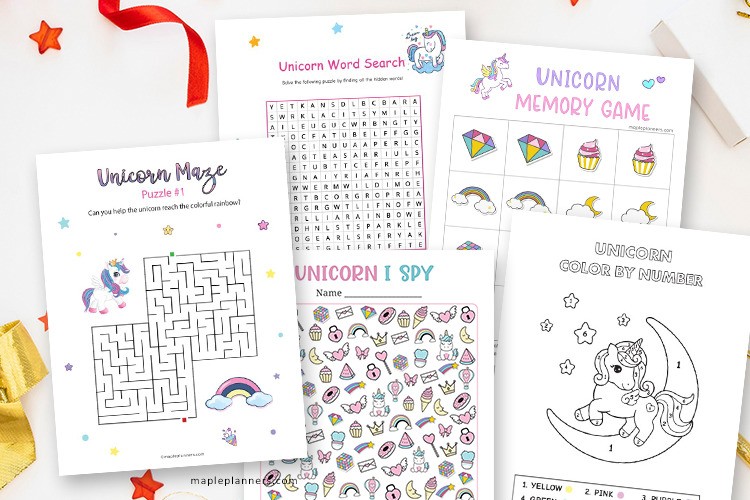 This post contains affiliate links and we will earn commission if you buy the products through those links. For more information, please read our disclosures here
Have unicorn loving little ones at home?
If you are hosting a unicorn themed party or just need something to keep them entertained, make sure to check out these fun printable unicorn themed games.
Related: Sight Words Bingo for Kids
These unicorn activities for kids are what you need to make sure they are entertained and stay busy for hours.
Here's a round up of some of the popular printable games that you are welcome to download.
This Unicorn bingo, just like any other bingo is a fun and entertaining game that even the littlest kids will enjoy playing, thanks to images only game cards.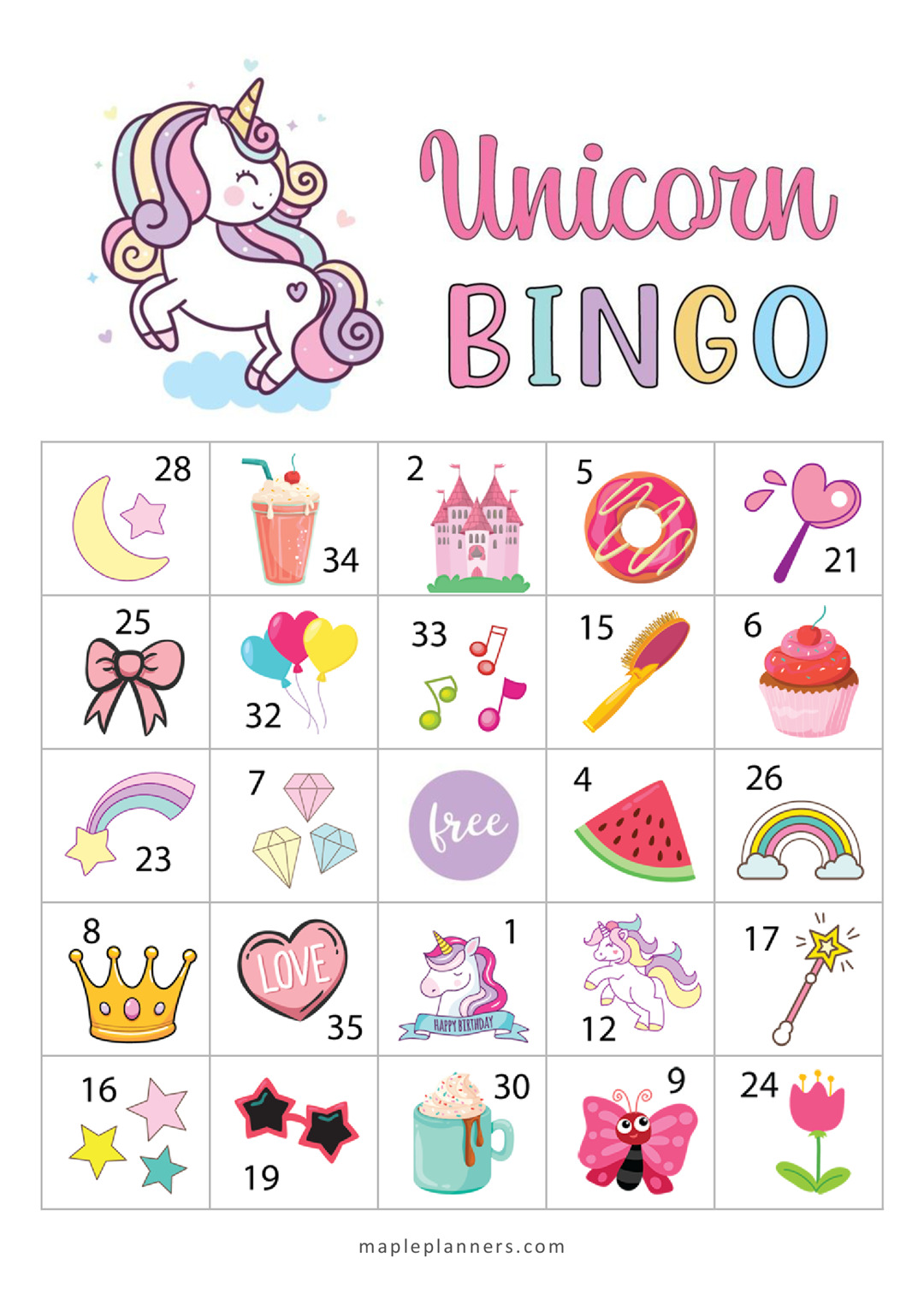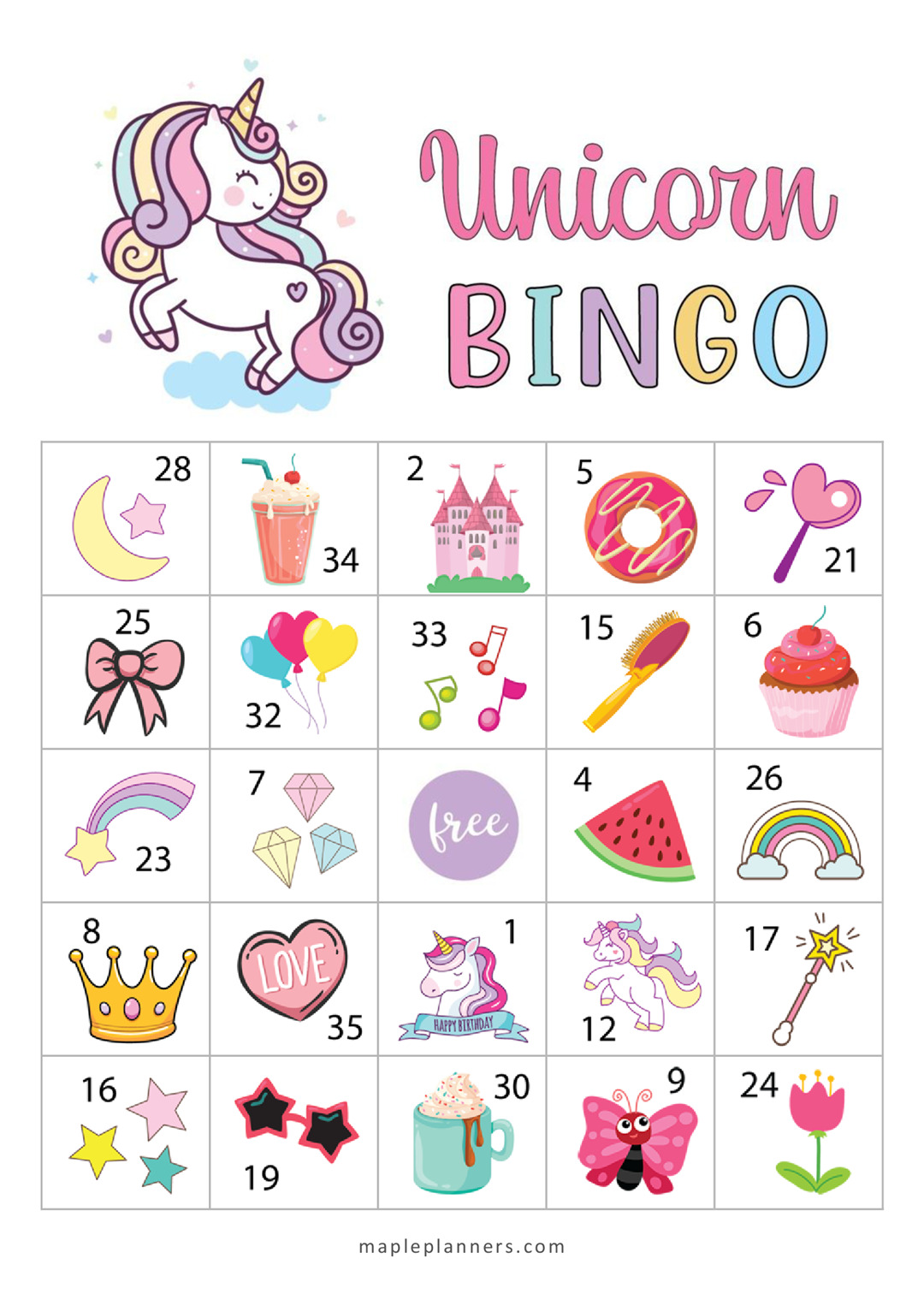 Kids will enjoy matching similar items on these bingo boards as those images are called out from the calling sheet.
If you have more than 8 people, you can make groups of people with 8 or less people, or go for this set of 30 Unicorn bingo cards. Each of these cards come with different characters associated with unicorns.
These premium Unicorn Bingo Cards come in Full Size and Half Size. You have the option of printing one card per page or two cards per page on a letter size paper.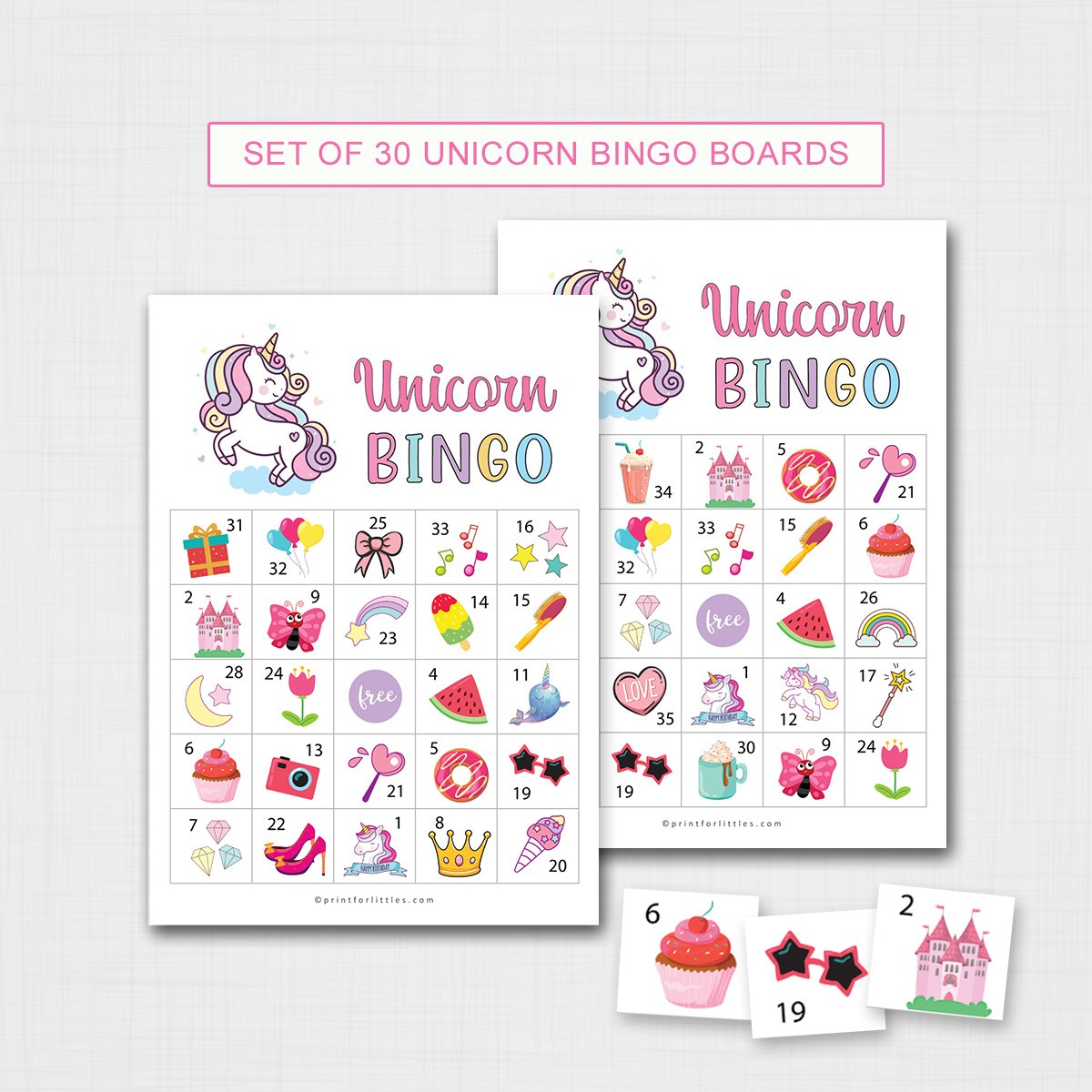 To keep playing year after year, Laminate them for durability and protected.
Kids will love these unicorn memory games where they get to match different objects associated with unicorns.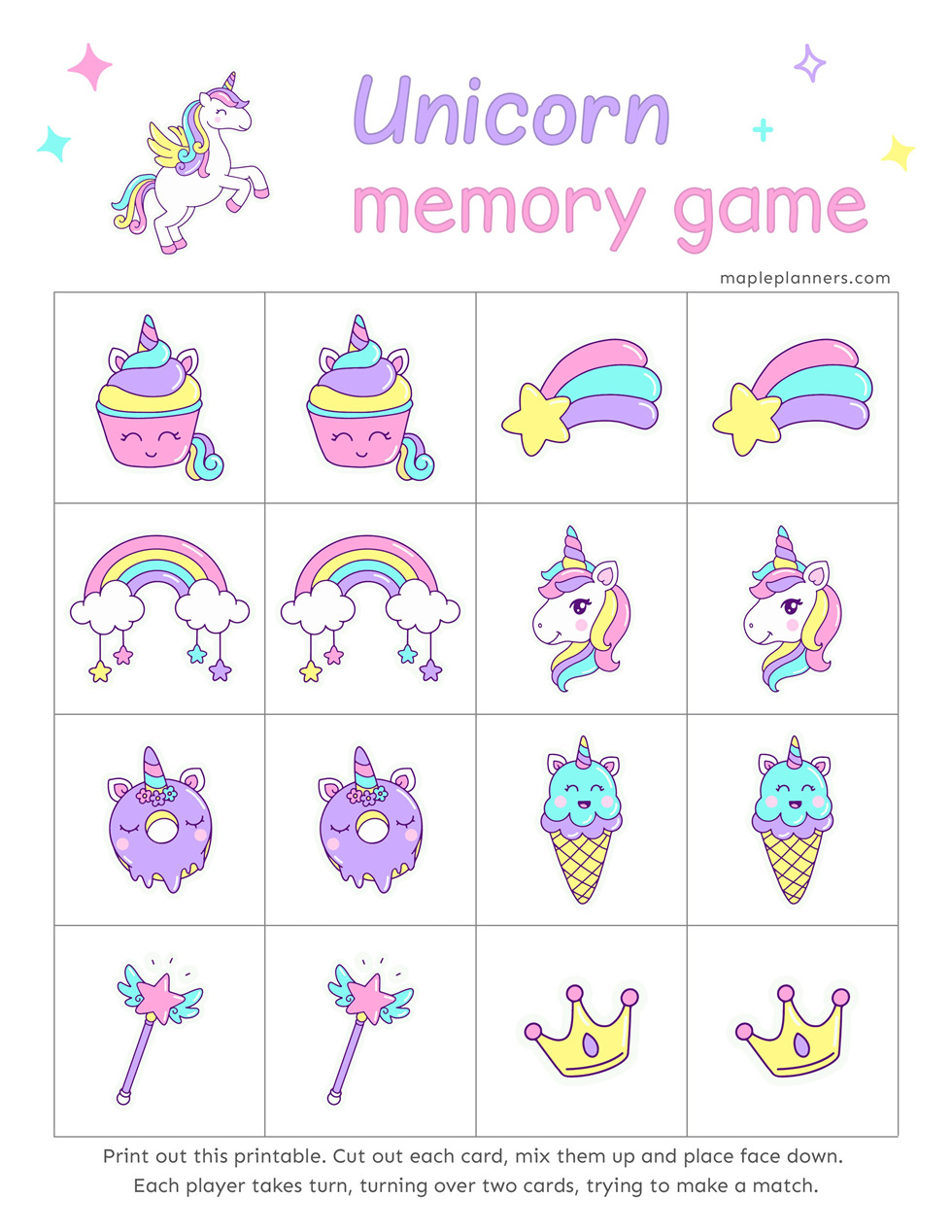 They will have tons of fun while learning and developing their concentration and thinking skills.
Here's another version of Unicorn Matching Games …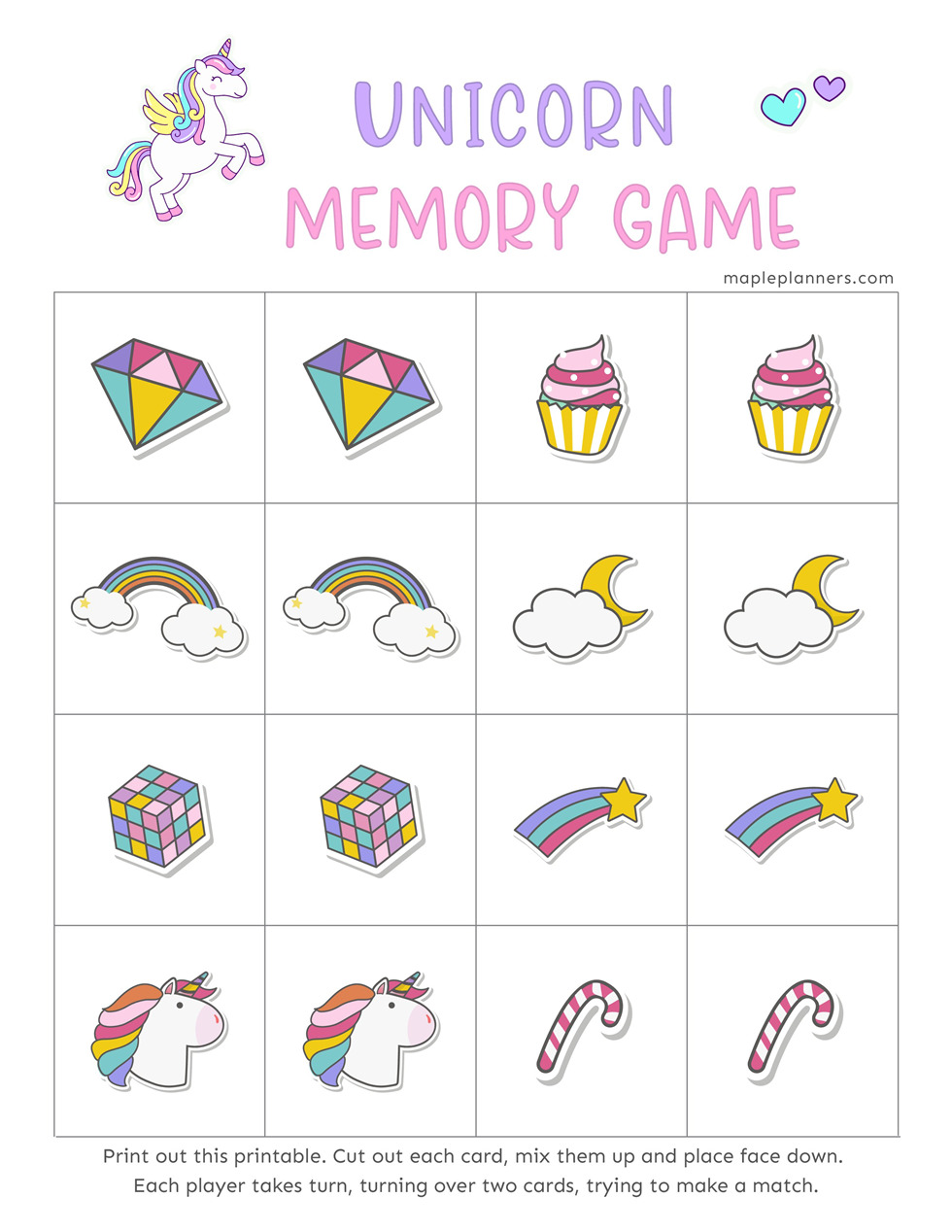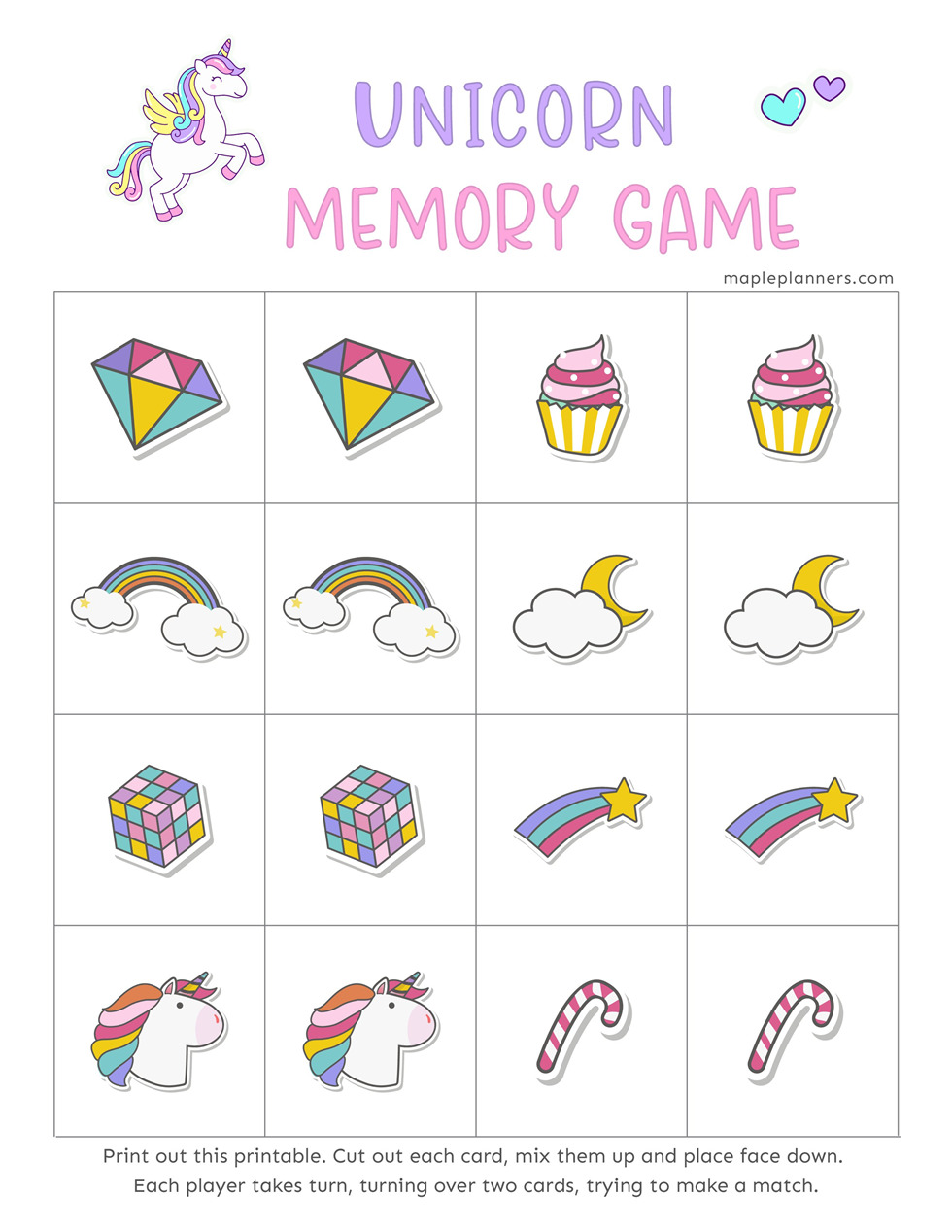 Kids will have fun filling the colors in this unicorn color by numbers worksheet.
Coloring pages are a fun way for them to develop their fine motor skills, color recognition and concentration skills.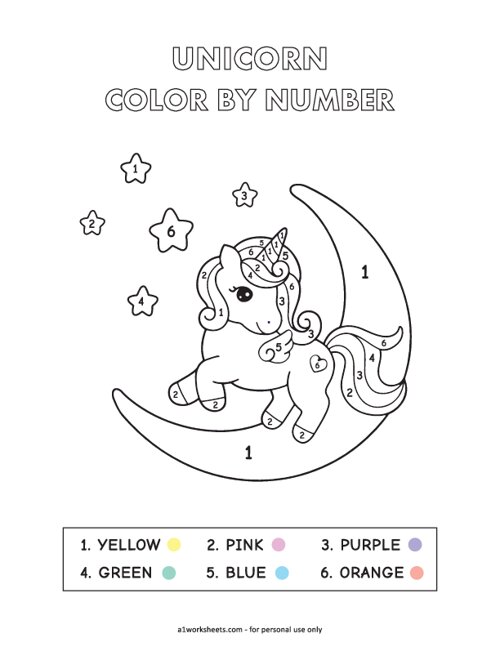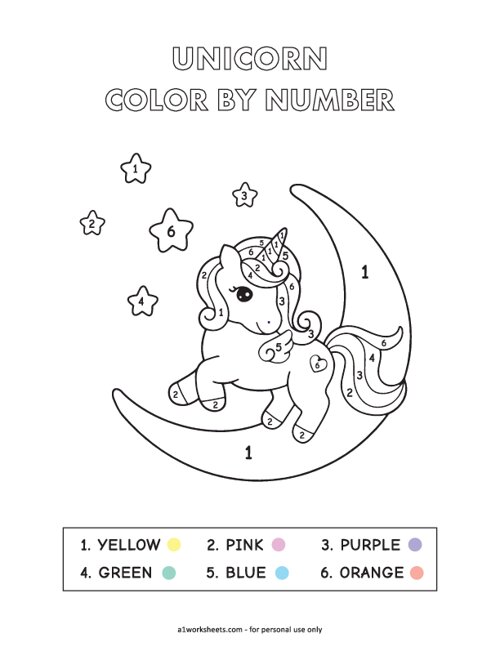 Unicorn Word Search for kids is great to expand vocabulary and thinking skills. Kids will enjoy finding the word patterns related with unicorn hidden in the grid.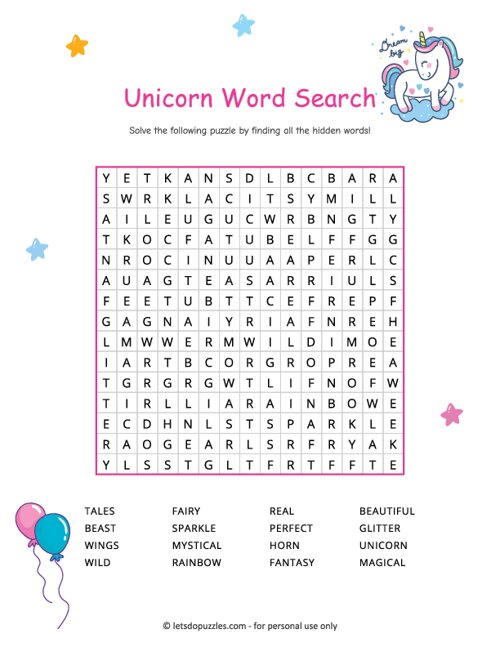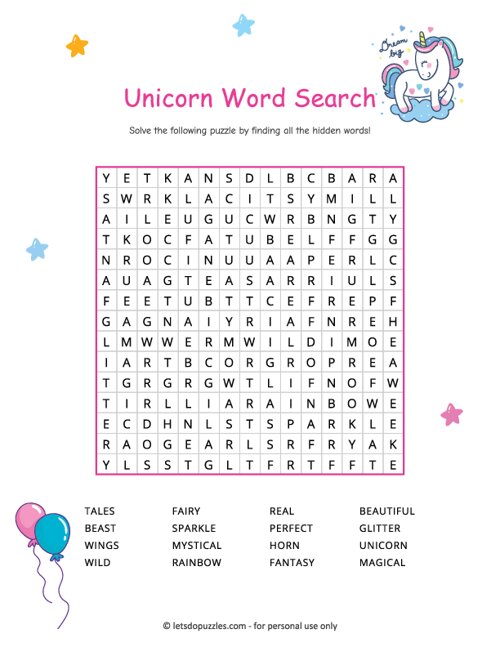 Free Printable Mazes for kids are perfect memory and brain games to help with focus, concentration and problem solving skills.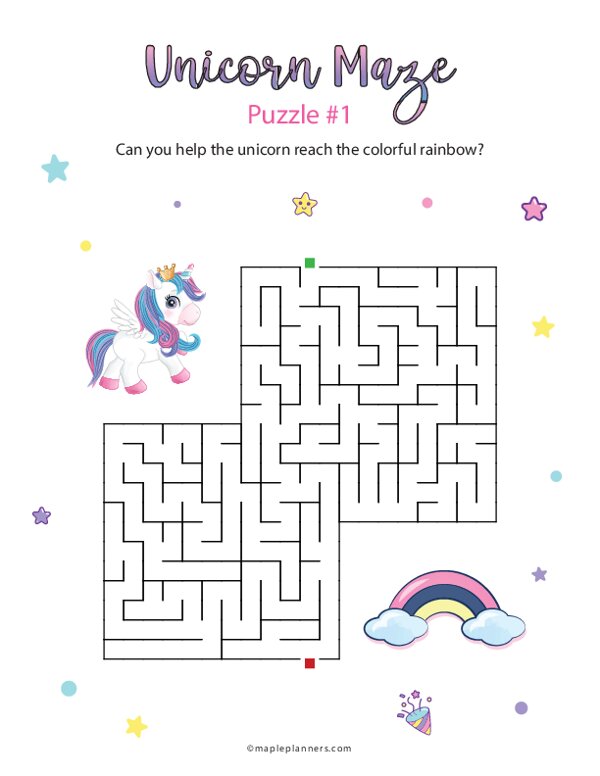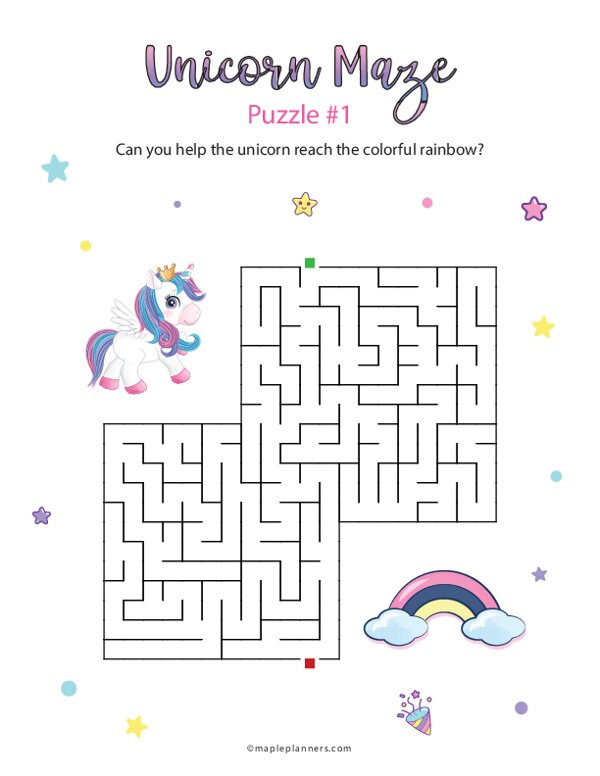 There are different versions of printable unicorn mazes. Kids will enjoy helping the unicorn reach the colorful rainbow.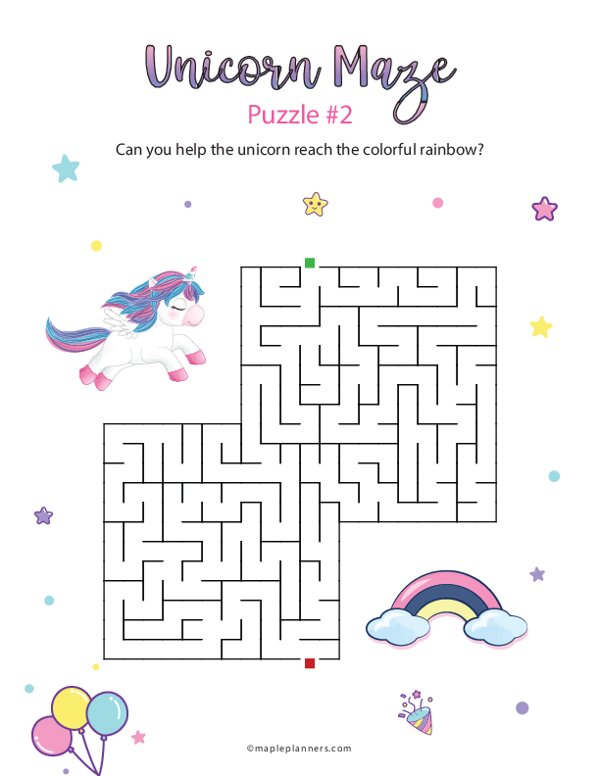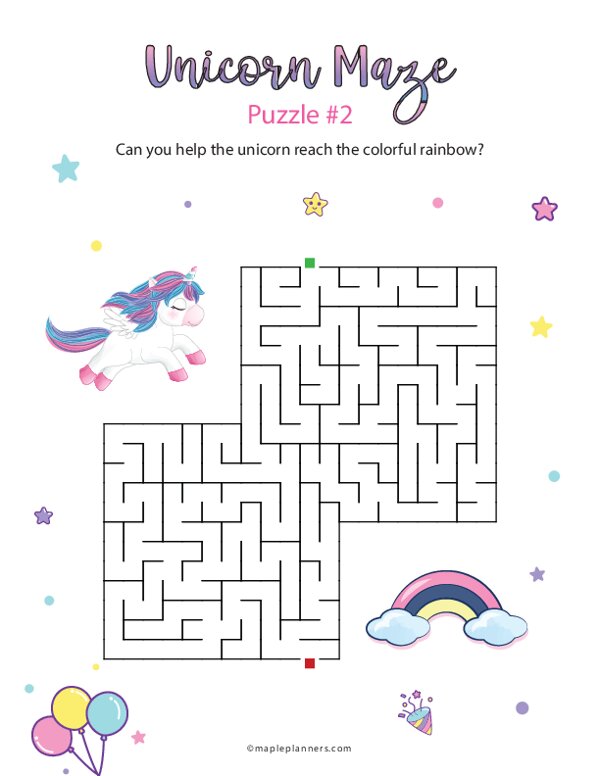 These unicorn themed banners are perfect for a birthday party, wedding, graduation or any special event. You can customize this PDF printable unicorn banner as well.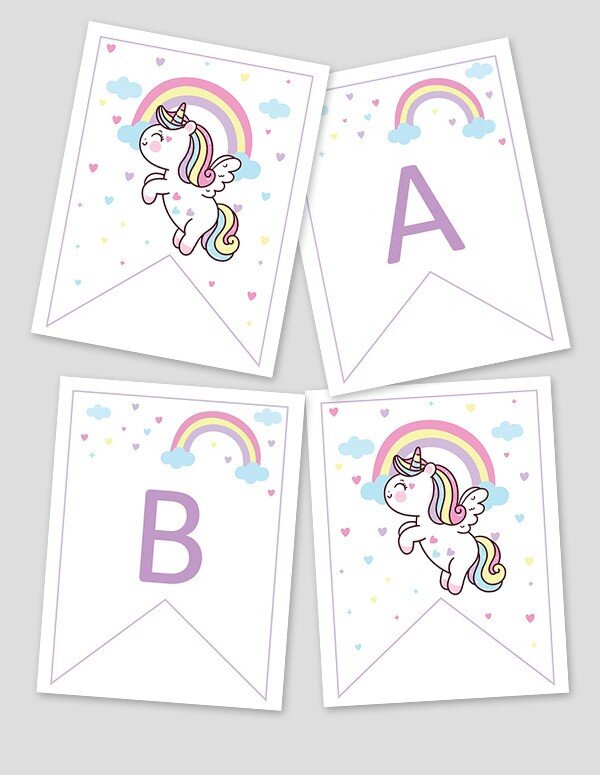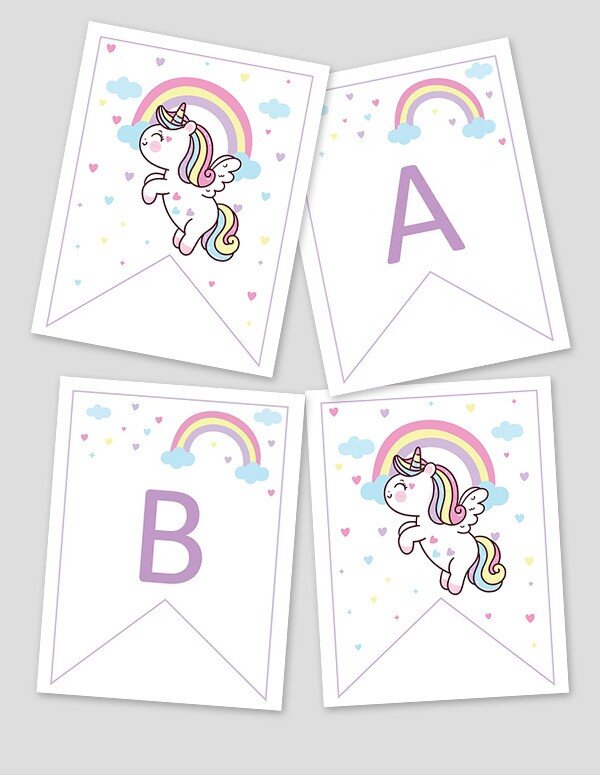 Add a stye to your party with these printable unicorn Thank you tags.
Finished size of this printable tag is 2×3 inch. There are nine tags that can be printed on letter size paper.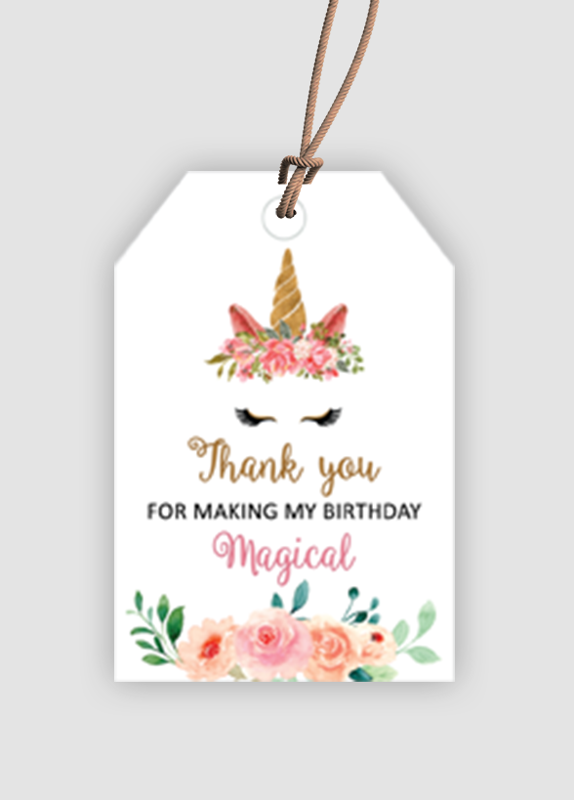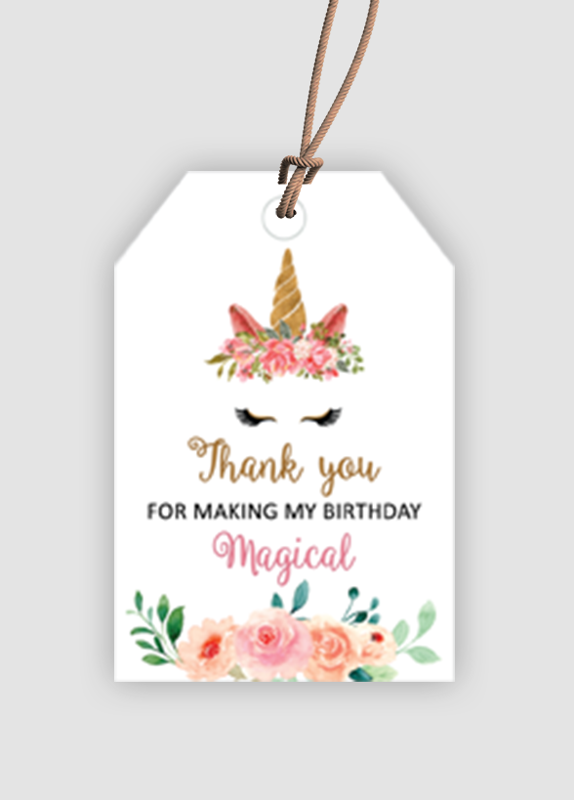 If you are looking for cute gift ideas for your little girl or beautiful room decor, this Unicorn Musical Jewelry Box makes for a great one.
Unicorn Books
If your little one is into reading unicorn books, here are some good ones …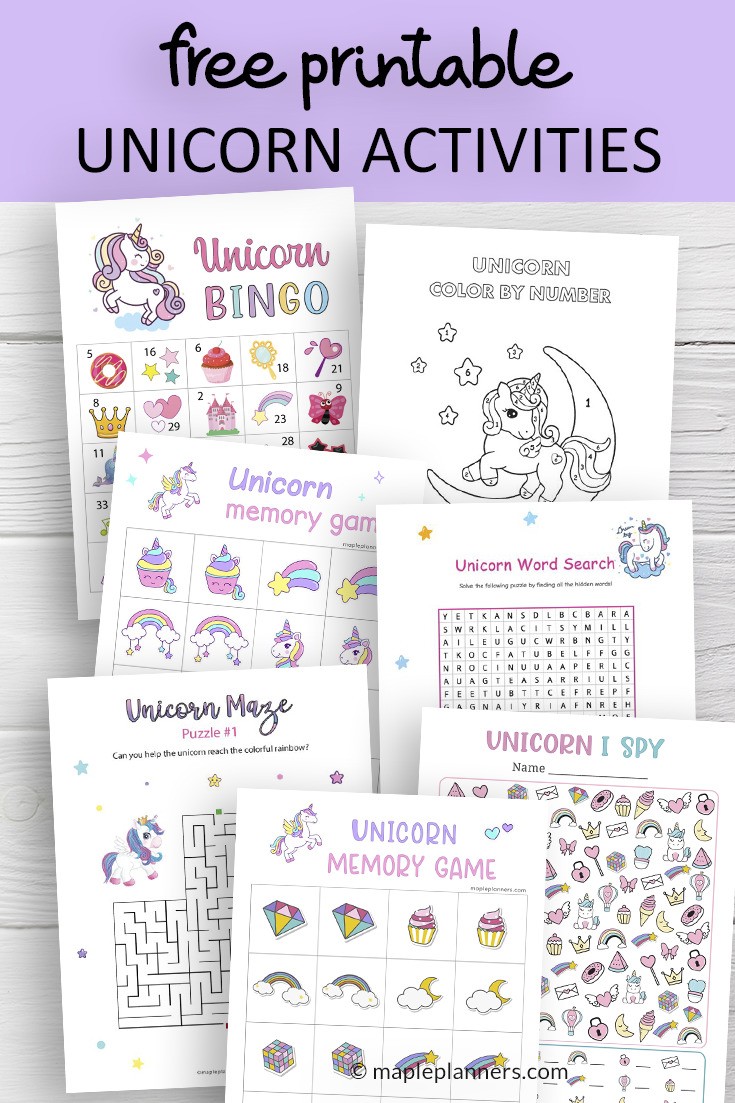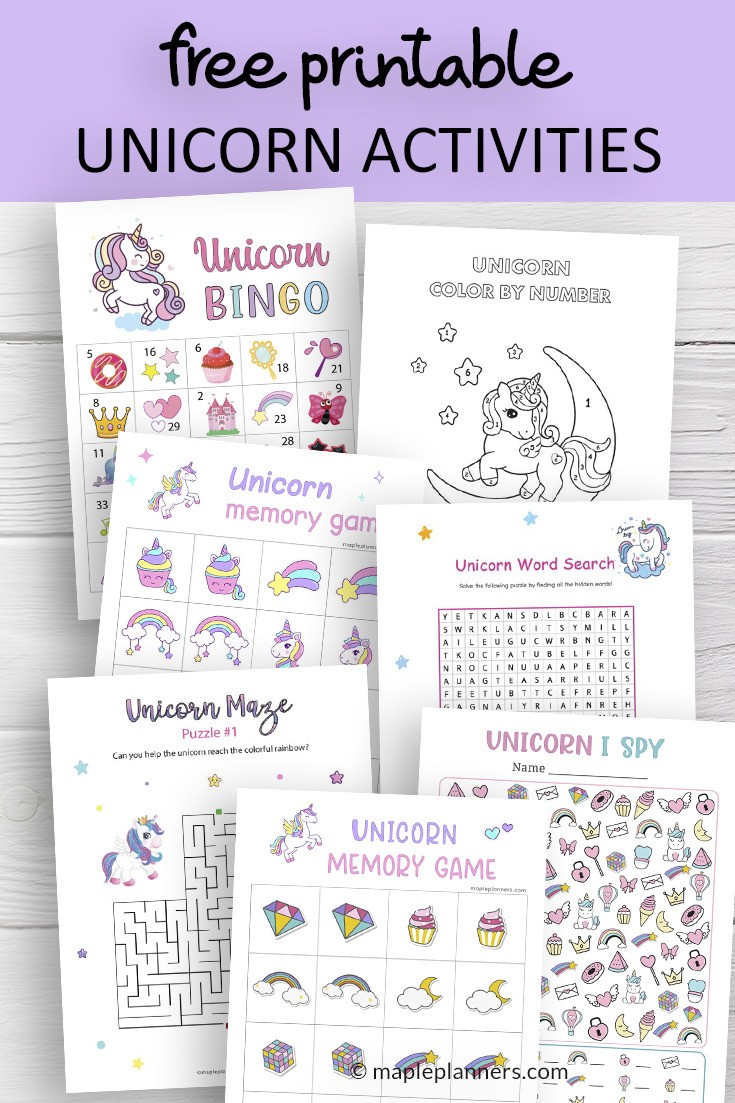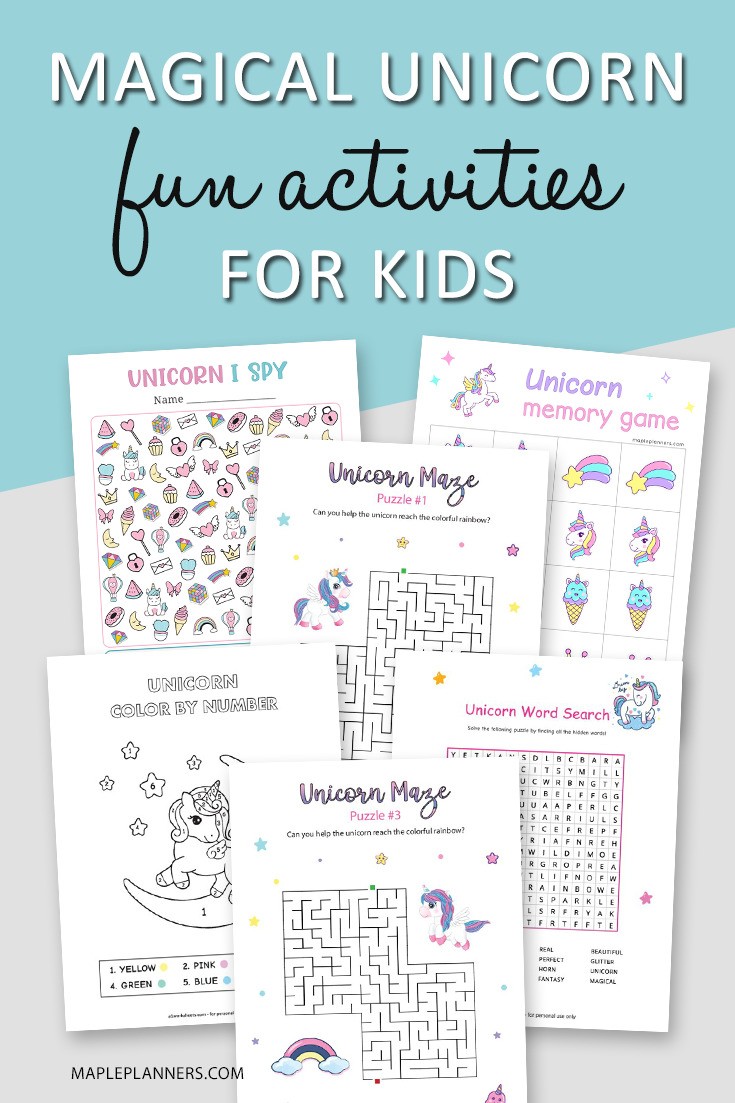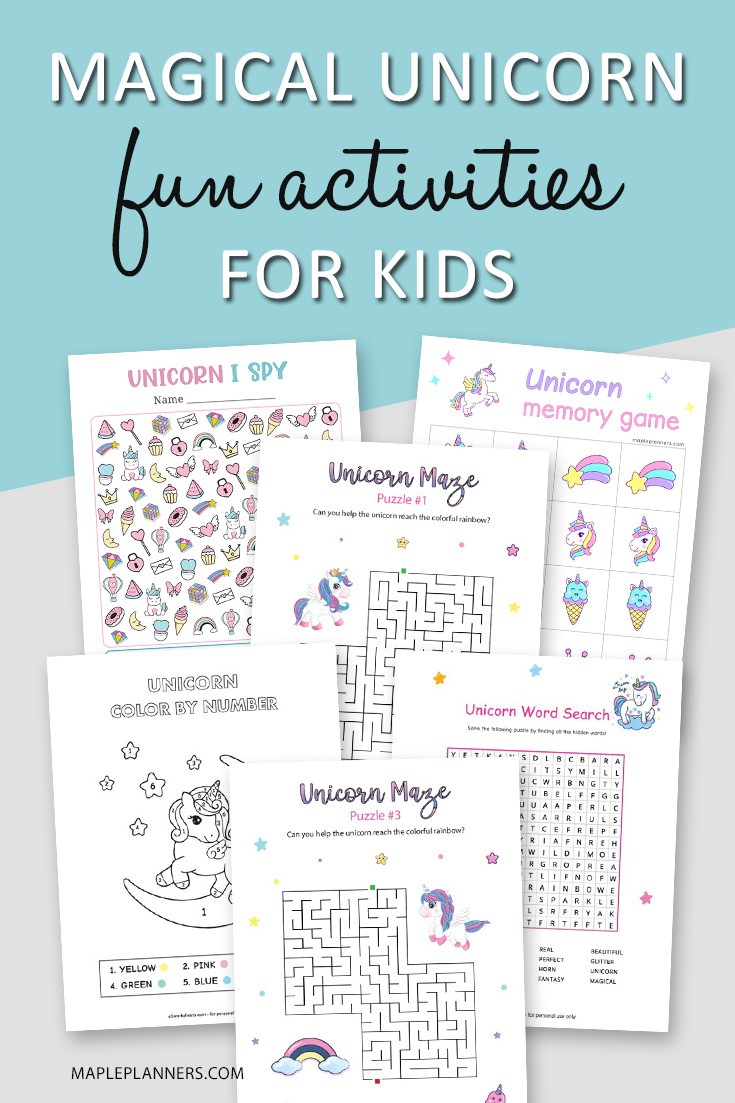 Hope you enjoy these fun unicorn activities for kids, find the ones you like, download and print!