Free Printable Mazes for Kids
Free Printable Mazes for kids and adults are perfect brain activity to help improve on memory, focus and concentration skills. Such games are good for building problem solving skills at an early age.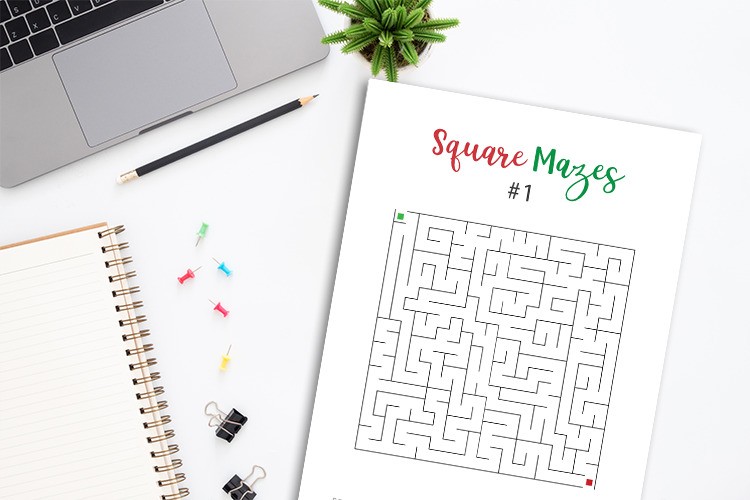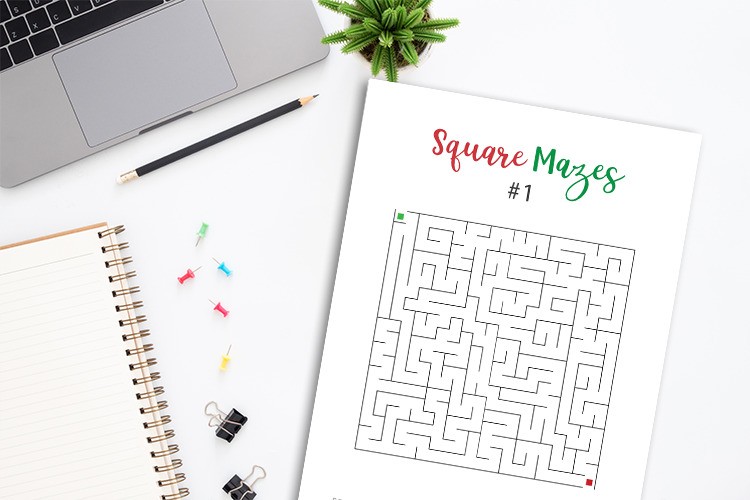 This post contains affiliate links and we will earn commission if you buy the products through those links. For more information, please read our disclosures here
PRINTABLE MAZES FOR KIDS
Love to challenge your little ones' brains? These printable mazes are perfect puzzles to help with problem solving skills as well as memory improvement.
Take these maze puzzles along while going for long drives, airplane or train rides. These are also great to take along for camping trip or a restaurant outing.
Related: Free Sudoku Puzzle Games Printable
Stay occupied for hours while boosting your logical thinking and improving concentration. Kids learn patience and perseverance. These are also wonderful for hand eye coordination.
These can also be used in classrooms by teachers to promote their students' healthy mindset.
PRINTABLE MAZES FOR ADULTS
Mazes are not just good for kids. Adults can solve mazes to relieve stress, boost their mood, work on their problem solving skills. These are also great to reduce the risk of dementia.
Best part of playing printable mazes is that these puzzles can be played with entire family, solving these puzzles together.
Maze Puzzles kind of games offer friendly challenge for kids and adults. Not only are these fun to play, you will find yourself away from your smartphone, screen or social media.
So these games offer healthy environment for your physical and mental well being.
MAZES ARE PERFECT BRAIN GAMES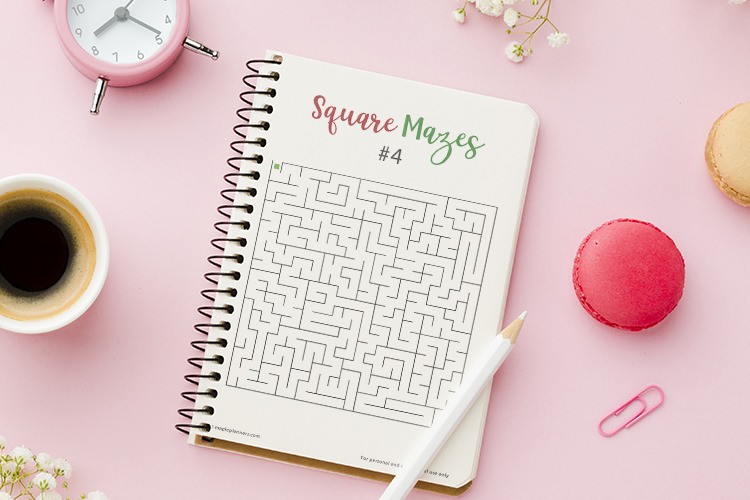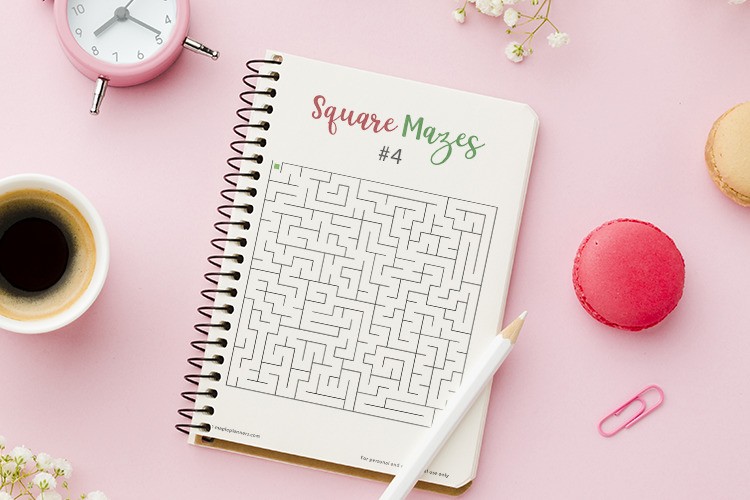 These Printable Mazes come with 5 sheets. You can print these one by one and play or print all 5 puzzles at once and make a booklet out of it. However you feel comfortable.
Solutions are included with this Mazes Puzzles package.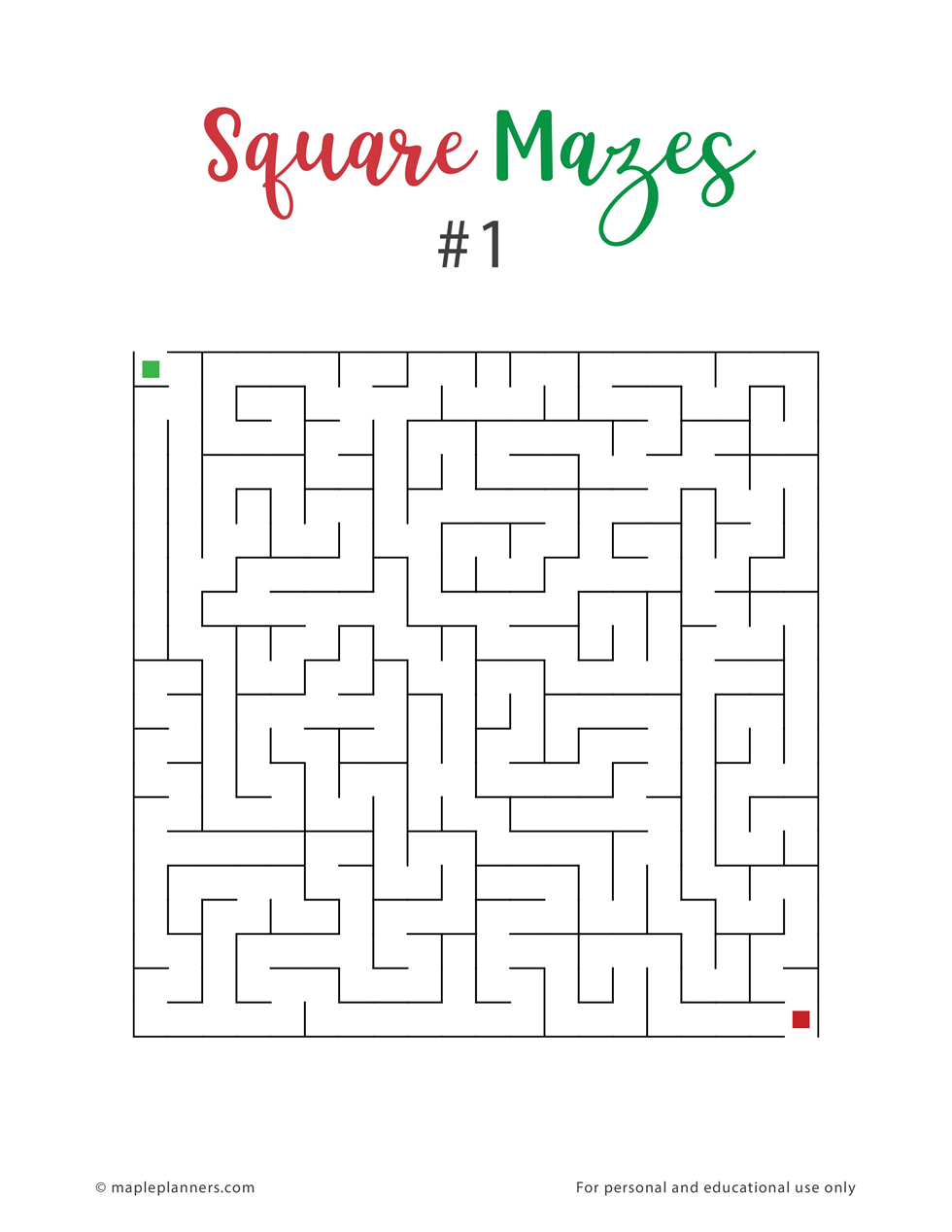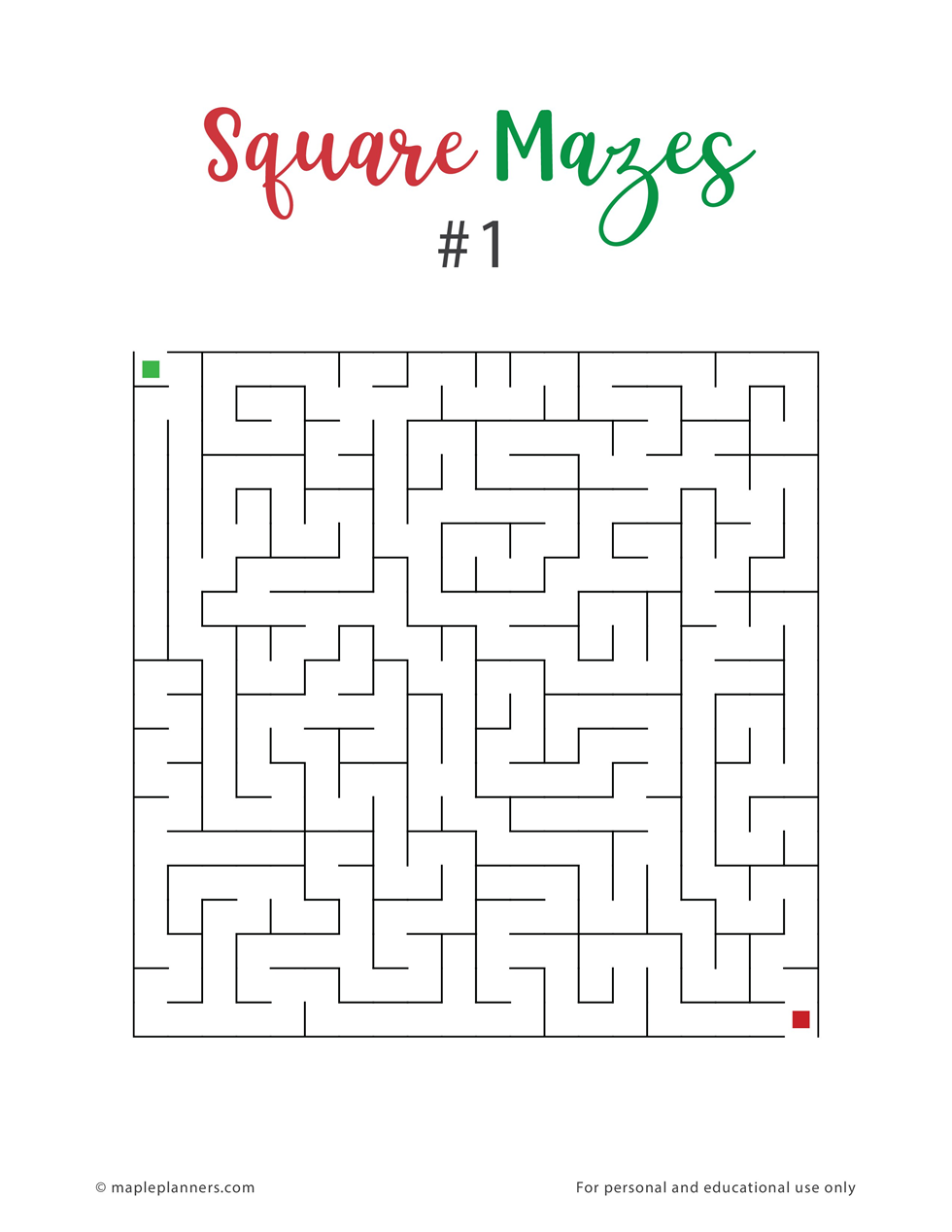 These five printable mazes are of variety of difficulty level. Each puzzle has Start and End button indicated by green and red buttons respectively.
Related: Letters Tracing A-Z Worksheets for Kids
How to print these free printable games?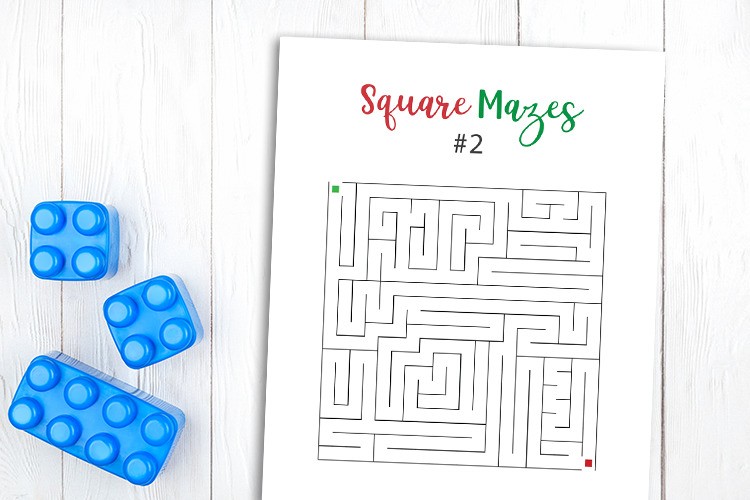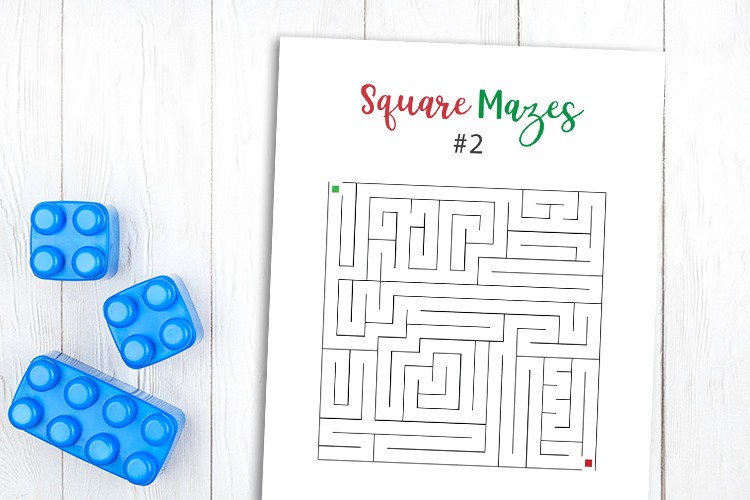 Since these are printable pdf files, you will need Adobe Reader to open the files. If you don't already have it installed on your computer, visit Adobe Reader and download the free version.
To start,
Click on Printable Mazes
Download and save on your computer.
Using Adobe Reader, open the pdf files.
Print on letter size paper.
These sheets can be used as is, or you can laminate them for durability.
If you decide to laminate them, you can use these over and over. You can use dry eraser or washable markers that can be erased once done.
GENERATE YOUR OWN MAZES
Want more challenging games? Or bit easier ones? You can generate your own Mazes!
This package comes with random level of difficulty, so you will find some easy puzzles, some difficult ones. But if you want to generate your own Mazes, you can visit this Free Maze Generator and create your own Mazes.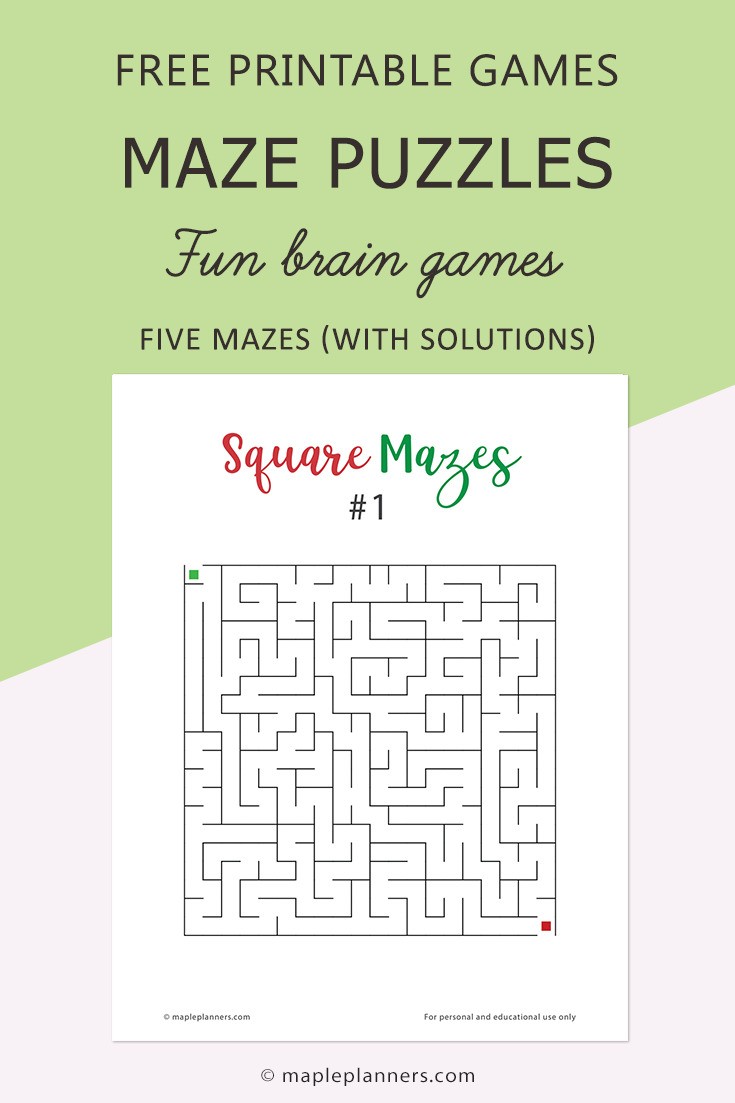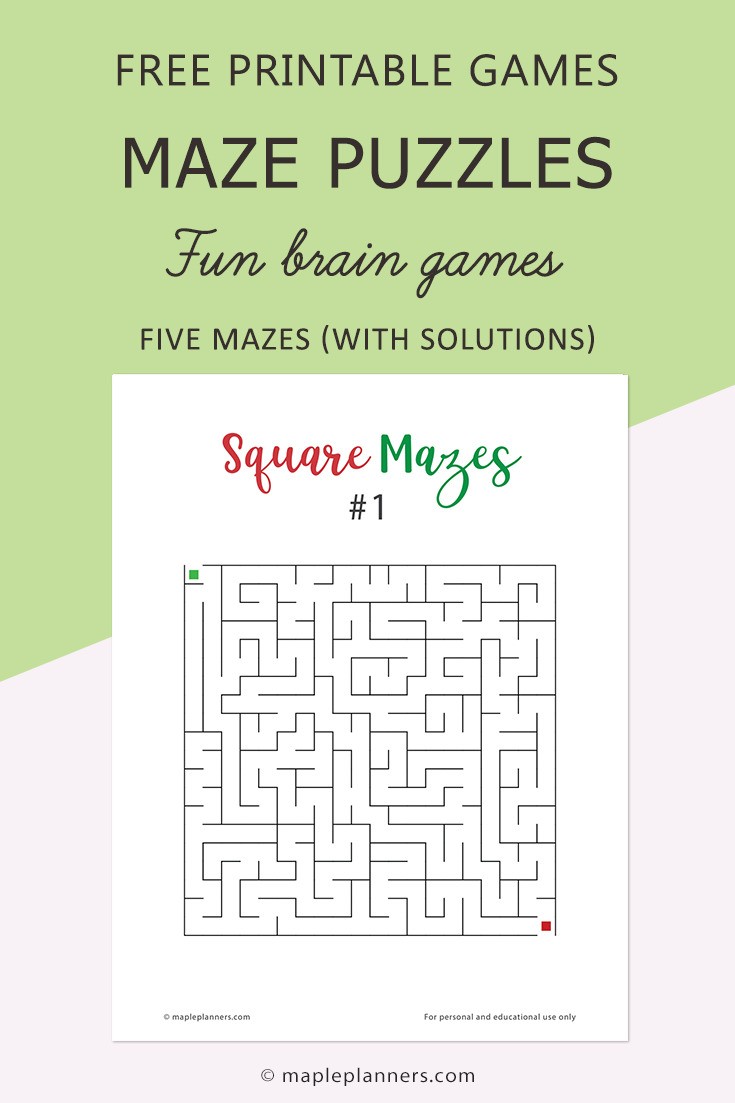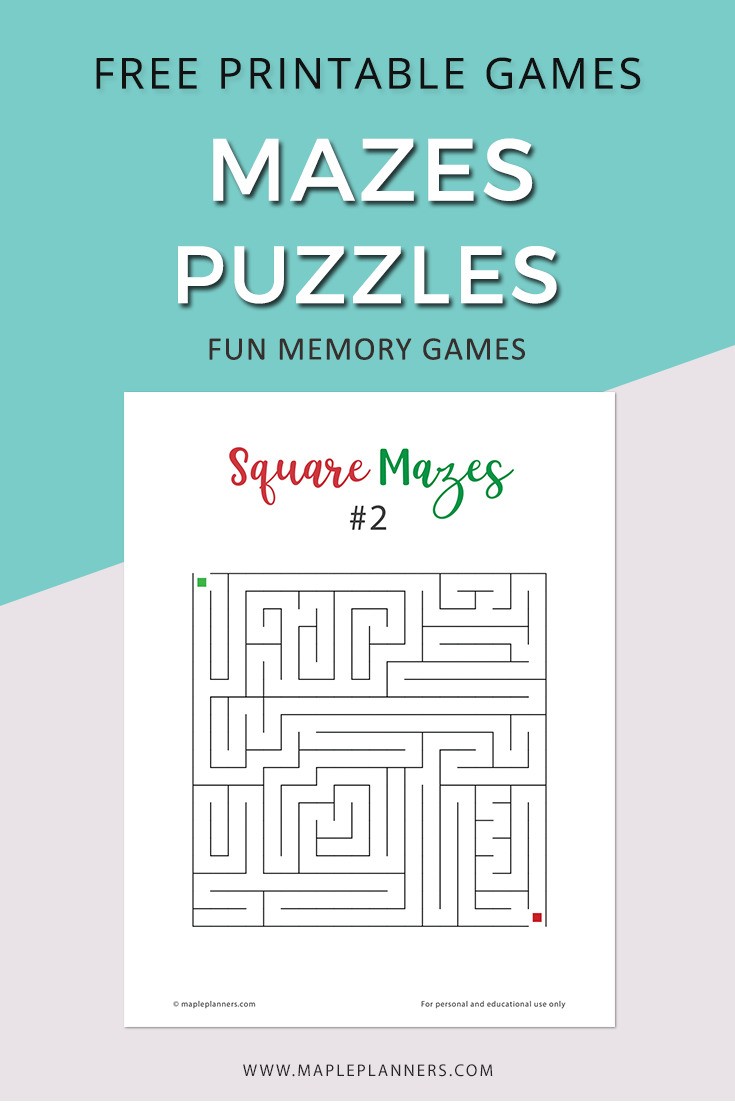 You can play these everyday and see how it helps with your concentration and focus skills.