Sight Words Bingo for Kids
Help your child memorize sight words with this Sight Words Bingo. This is a great way for children to practice reading the popular sight words while having fun!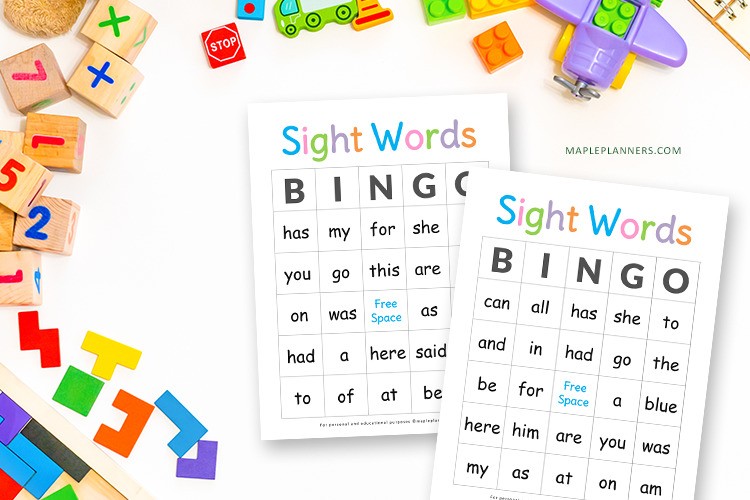 This post contains affiliate links and we will earn commission if you buy the products through those links. For more information, please read our disclosures here
Are you looking to help your little ones memorize the sight words? Sight word bingo is a fun activity where Kindergarten and Preschool students practice reading and memorizing the sight words.
WHAT ARE SIGHT WORDS?
Sight words are the words that kids are expected to recognize as soon as they see them. These words appear frequently in our reading and writing text.
When children practice sight words, they are able to read more fluently and have better comprehension of the text.
Eventually by enough practice they are less likely to not understand the words they are reading. They just recognize them by looking at them.
SIGHT WORDS BINGO FREE PRINTABLE
Sight Words Bingo is one of the entertaining, engaging and interactive activity for kids to practice and memorize the challenging and common sight words.
Since sight words cannot be picturized, kids need to memorize them by heart.
Related: Earth Day Bingo Free Printable
Some of the most frequently sight words they can come across are – it, my, is, go, are, and etc.
So, as they play Sight Words Bingo games, they will be able to recognize these words next time they see them.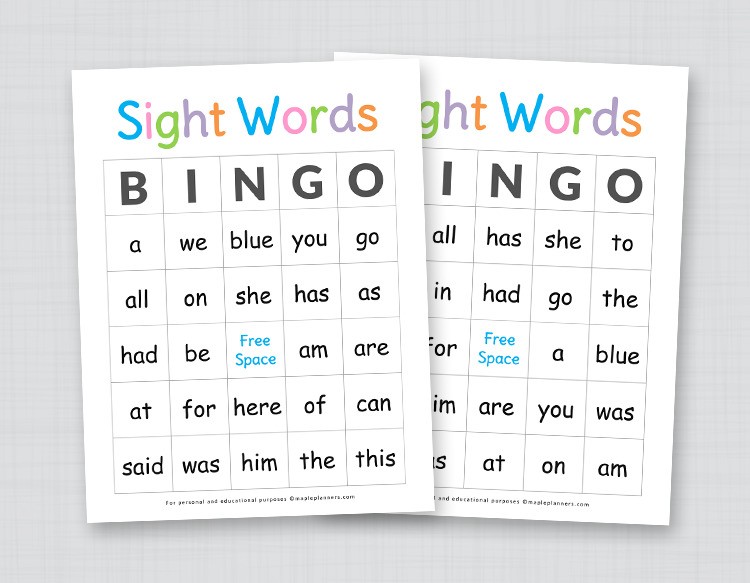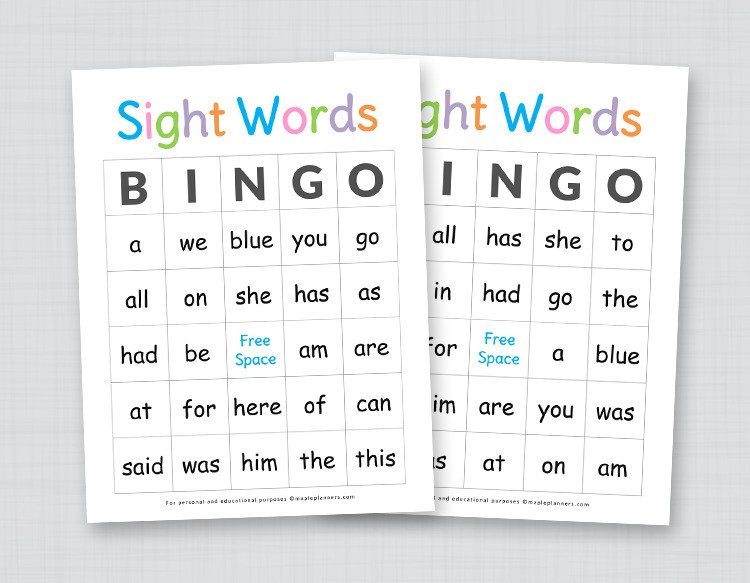 If they trip over a word and get stuck, you can spell it out for them by looking at the calling sheet. Have them say it after you.
This is one of those fun and educational activities for kids that they are sure to enjoy while matching the words on their bingo cards with the ones called out.
What's included in the package?
This package comes with 8 unique Sight Words bingo cards and a calling sheet.
Related: Letters Tracing A-Z Worksheets for Kids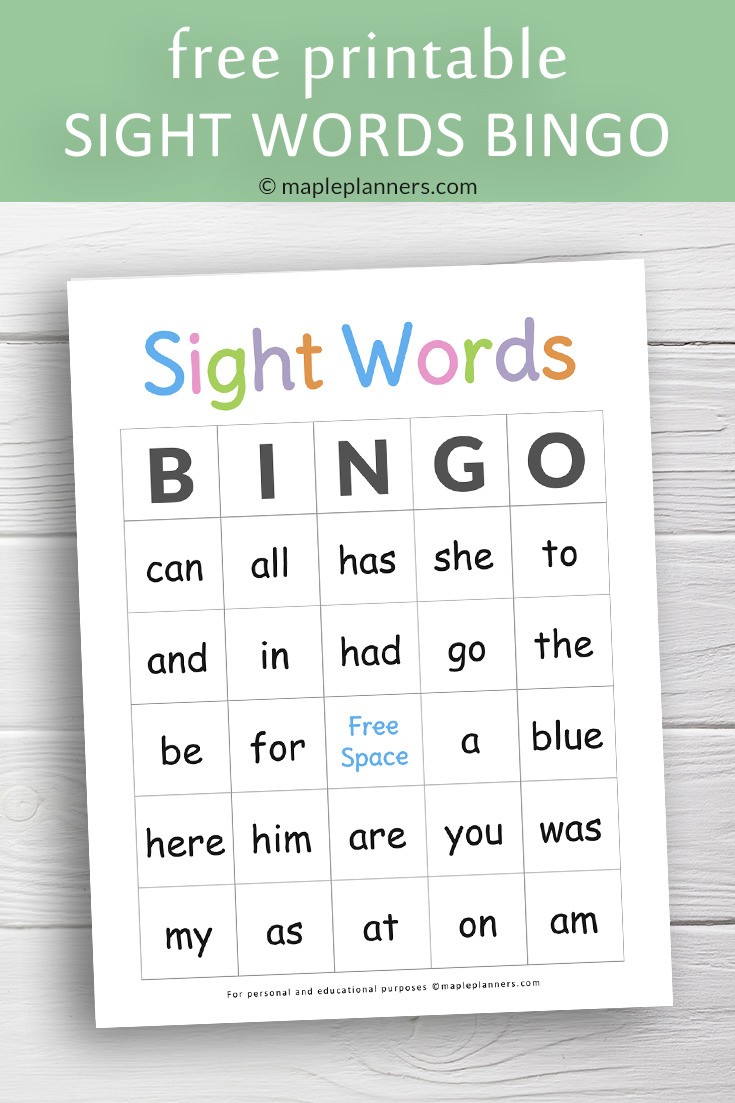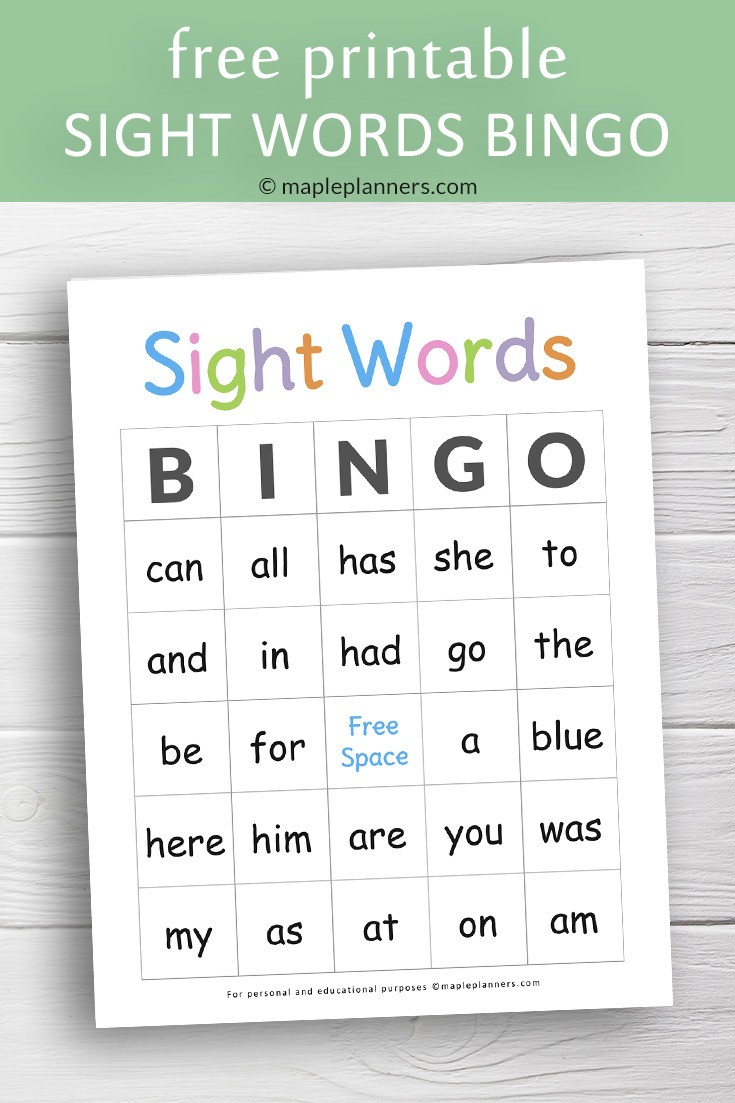 Make your own Sight Words Bingo
Would you rather make your own sight words bingo cards?
You can create your own custom bingo cards with this Bingo Card Generator. You can edit the text, title, text color and so much more.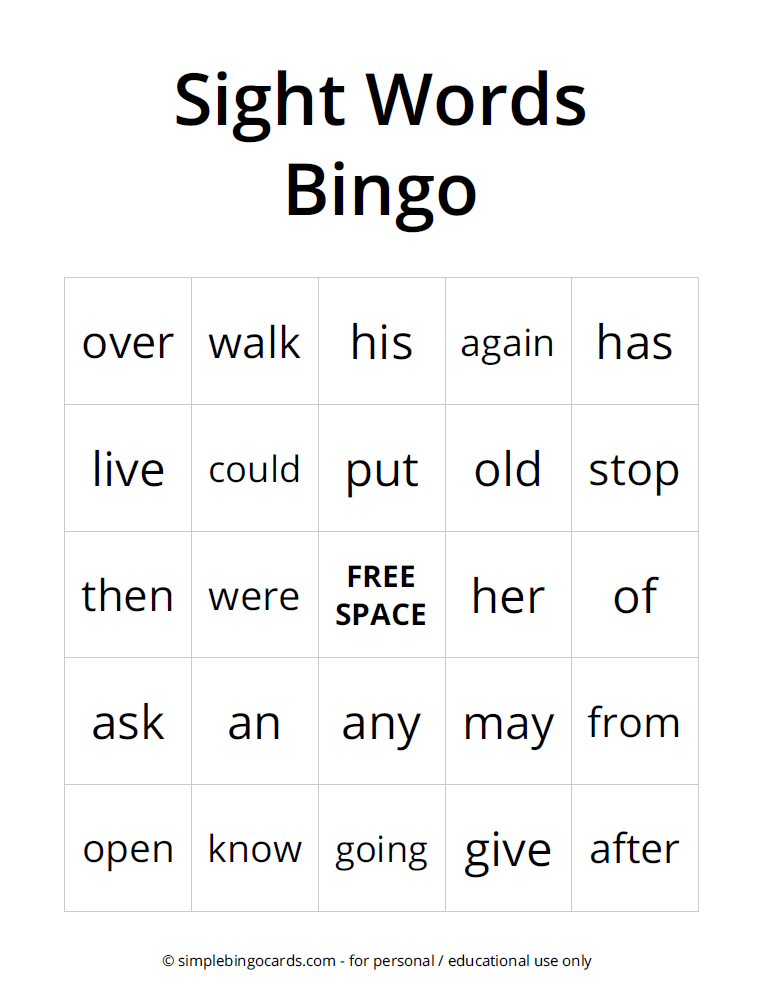 Laminate them for durability and keep them protected to play for longer.
Have the players use dry erase marker. If you don't want to use the markers, you can use treats like M&Ms, Skittles, Cereals, candies, paper clips or lego pieces etc.
How to play Sight Words Bingo?
To play Sight Words Bingo, you will need:
Paper markers or Small candy
Scissors
Directions:
Print the bingo cards using thick card stock paper.
Distribute the bingo cards among the players.
Print the calling sheet and cut out the small squares.
Put them in a pile in a bowl or a hat.
Start playing by having one person pull out a small square card out of the pile and call it out or by saying or spelling the word on the card.
Players look for that sight word on their bingo card. If they find the similar word, they cover it with the small candy or mark it off with the paper marker.
Continue pulling out the small squares from the bag or hat one at a time.
Once someone cross off five in a row, they shout out BINGO and win that game.
Space in the center is Free space.
You don't need any special preparations to make these, and no mess to clean up after they are done playing.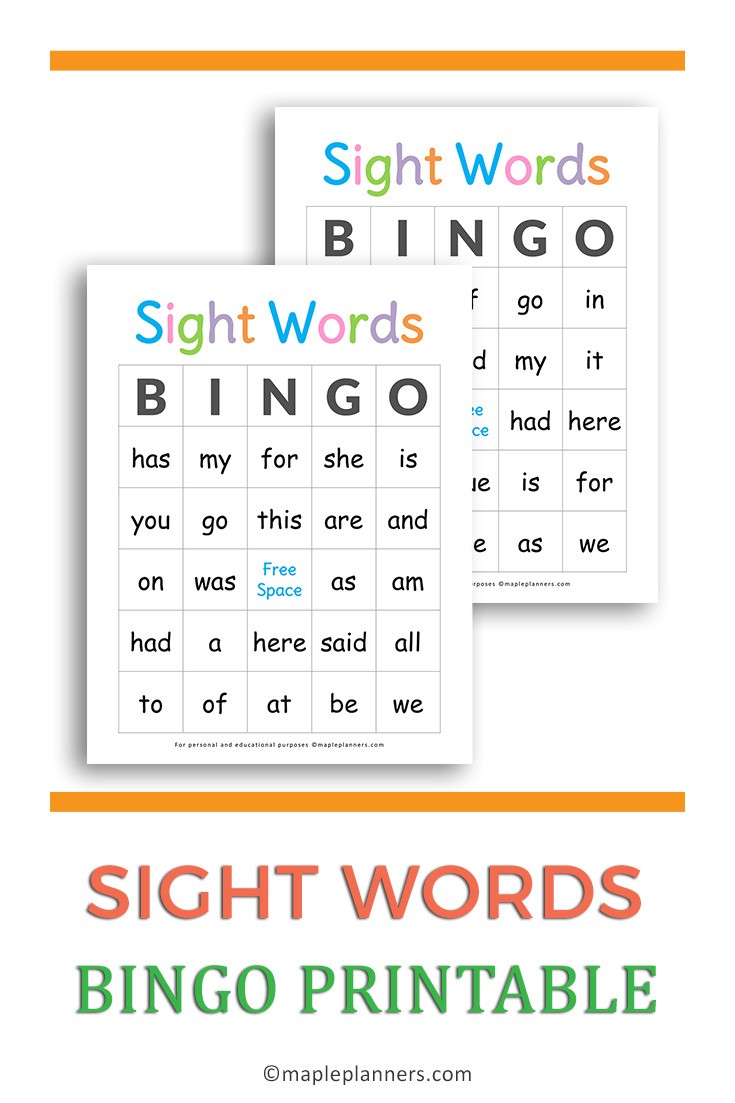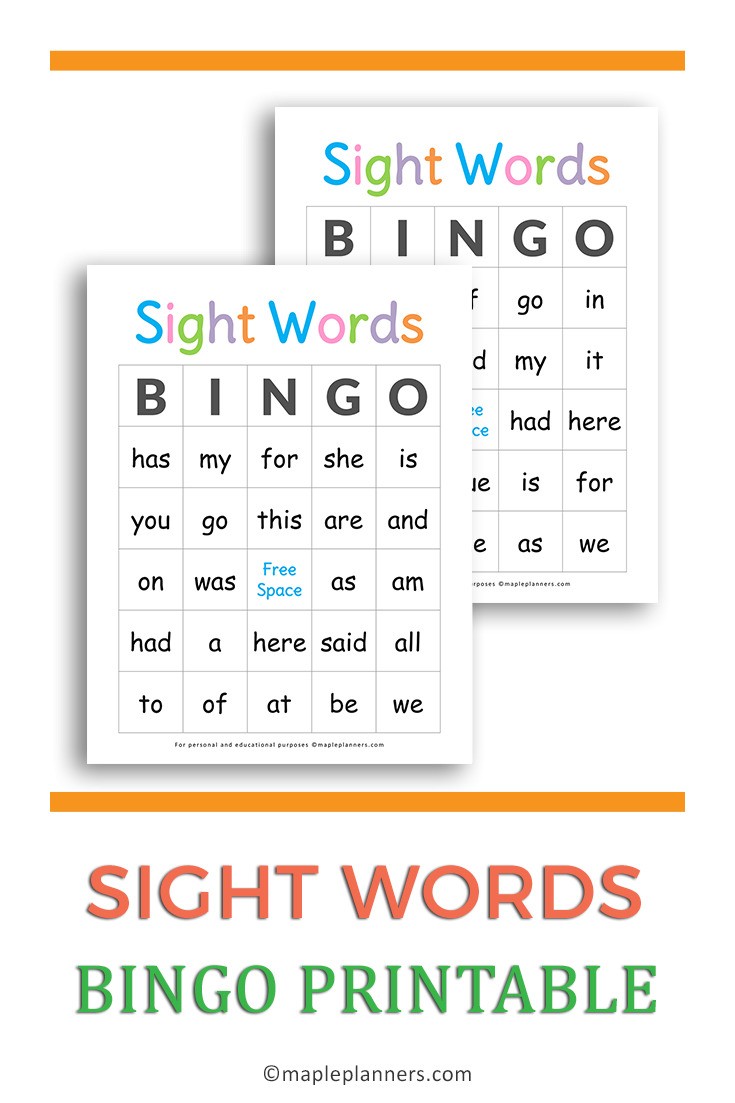 Kids will love playing with these fun, educational and interactive sight words bingo cards.
Note: MaplePlanners.com printables are for personal use only. You cannot modify, resell or redistribute them. You cannot claim the design as your own.
If you share MaplePlanners.com printables, credit must be given to MaplePlanners.com and link back to this blog post or this blog.
Looking for more Fun Bingo Games?
You can check out more bingo games available to download from printables library.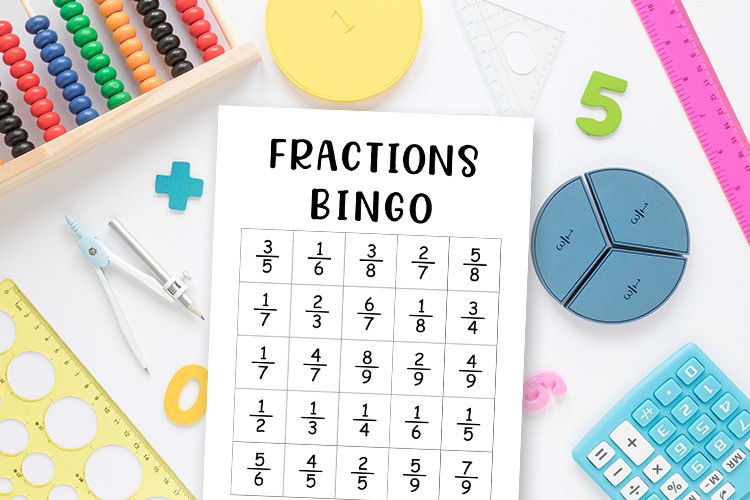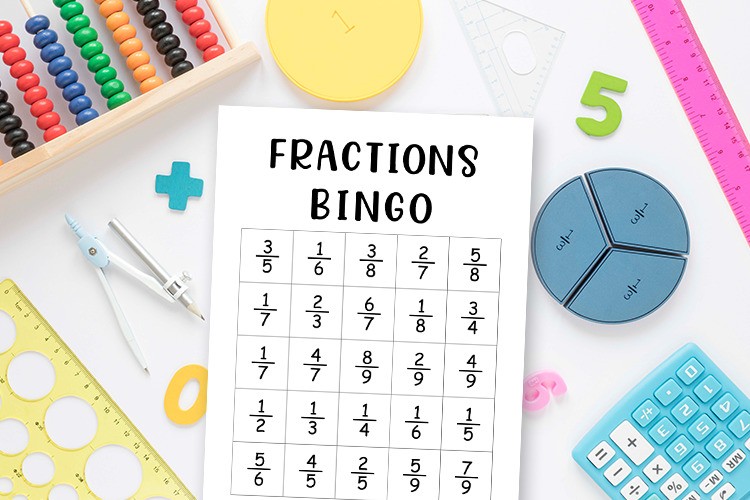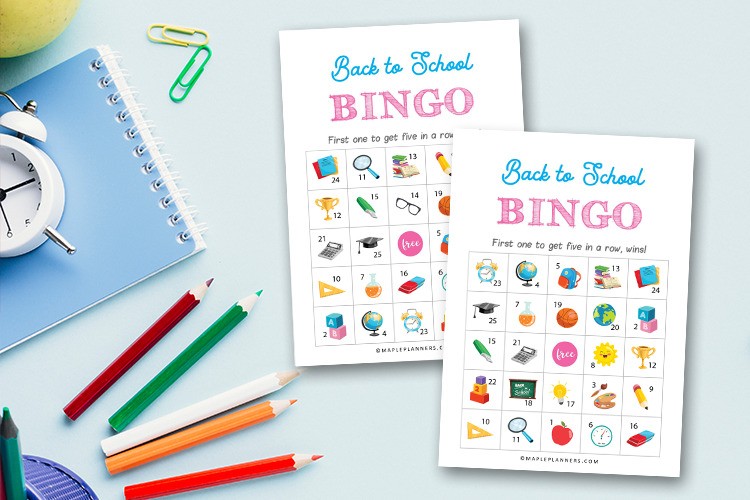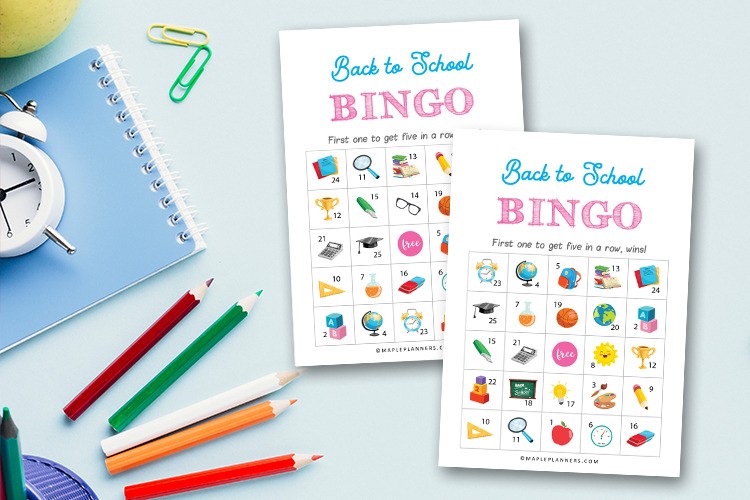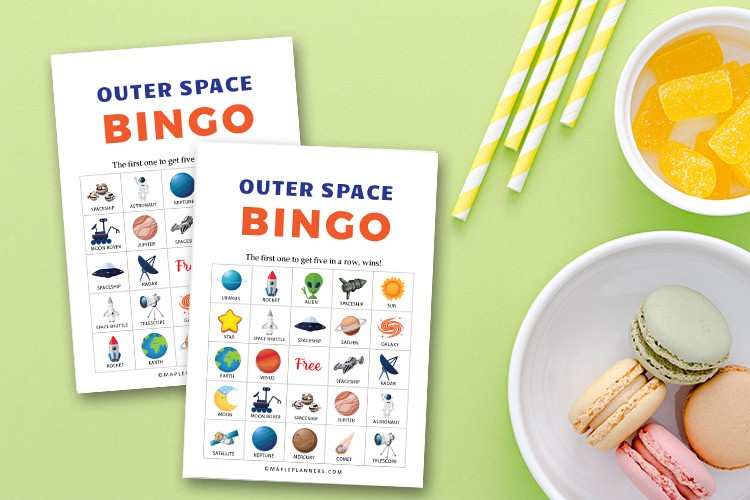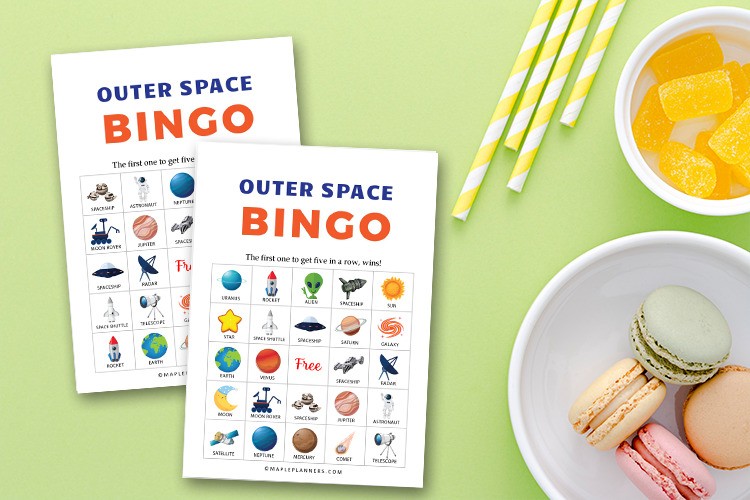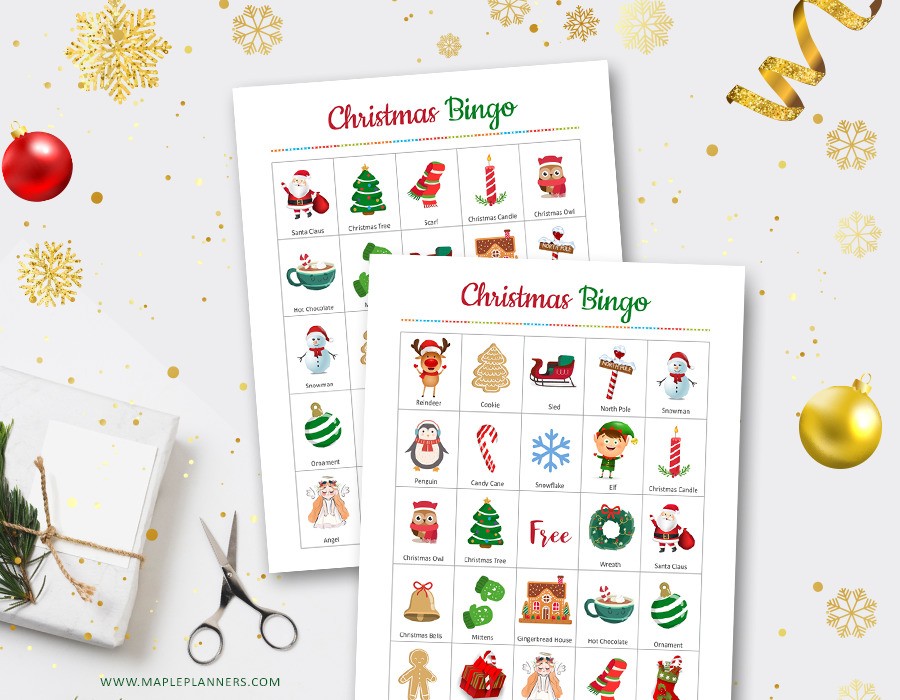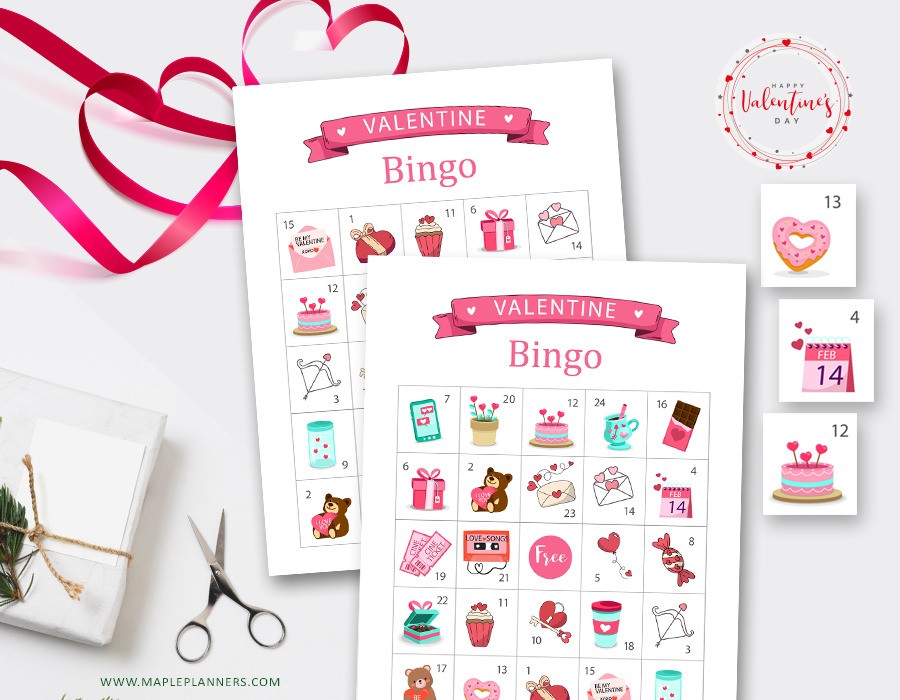 And here are some fun memory games for kids that they will love to play either indoors and outdoors.