Free Printable Easter Cards
Spread holiday joy with these free printable Easter Cards. Add a personal touch with these Easter Cards and make Easter a bit more special for your family and friends.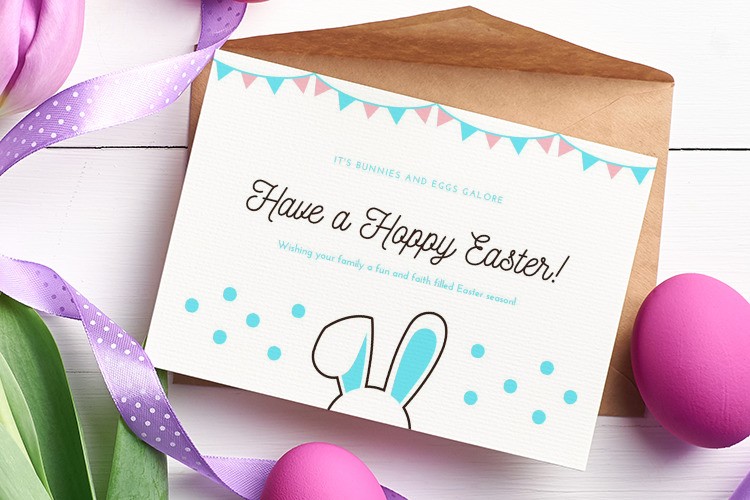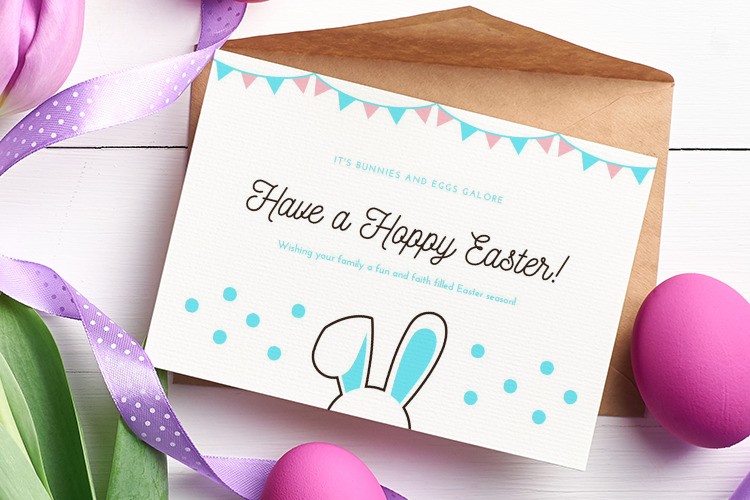 This post contains affiliate links and we will earn commission if you buy the products through those links. For more information, please read our disclosures here
Spring is here and Easter is just around the corner. It's a great time to teach kids and involve them with this popular holiday.
Spread holiday joy with these free printable Easter Cards. Add some personal touch and make Easter a bit more special for your family and friends. This one of the perfect Easter activities for kids that they will love to do, with a parents' supervision.
Related: Free Printable Easter Bingo Game
There are three printable Easter Cards that you can download and print. Each comes with different dimensions.
Printable Hoppy Easter
Hoppy Easter Card Printable can be printed on letter size paper. Fold in the middle. Write the personalized message inside this Easter Greeting Card.
Pop it in an envelope and hand deliver, add it to the Easter basket or put it in the mail to be delivered to someone who lives in another city or country.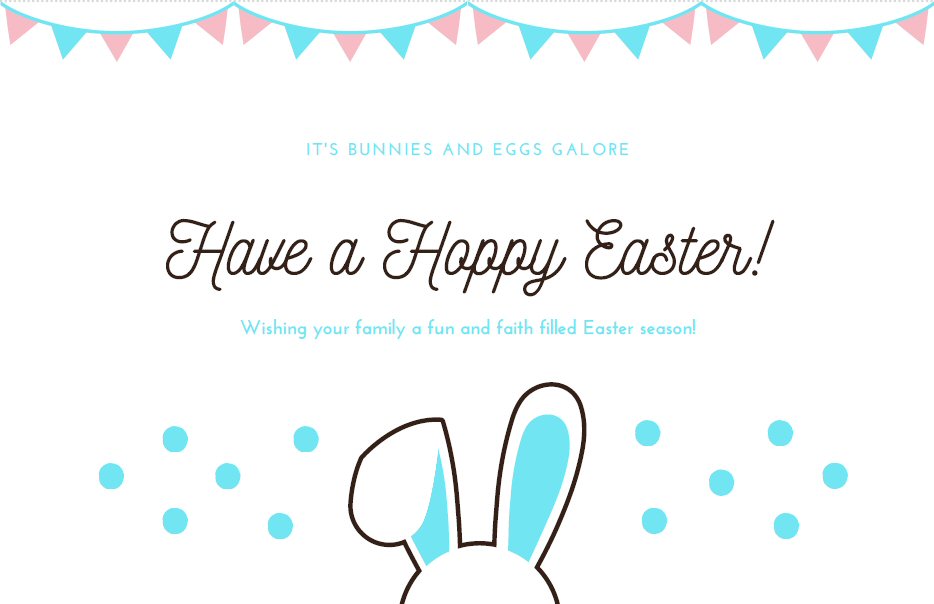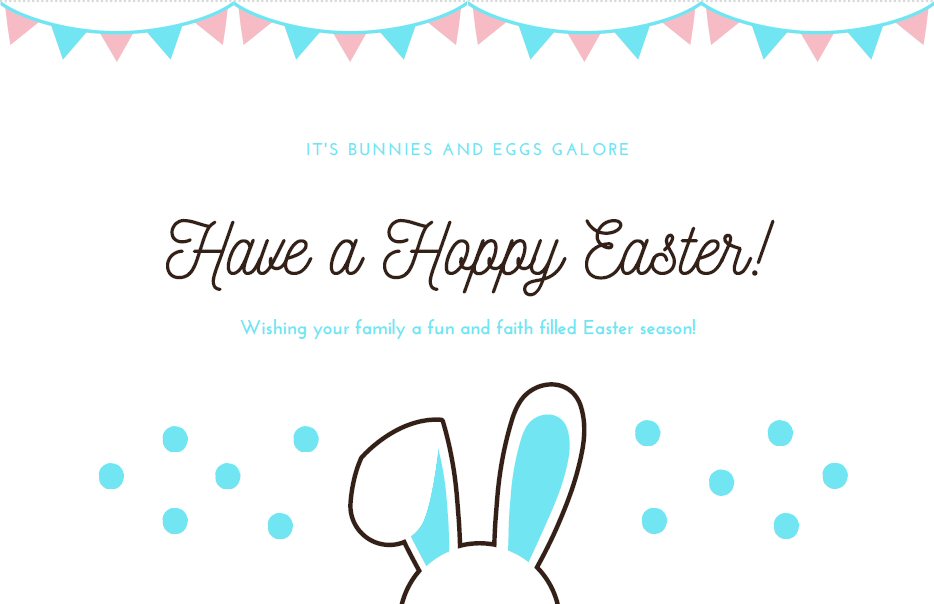 Have a Blessed Easter
Have a Blessed Easter Card has cute tulips, colorful eggs and small flowers. It comes with the message "Celebrate the Easter Season with a heart full of joy and peace".
Download and print this on letter size paper using a printer at home on card stock or regular paper. Fold it along the trim line in the middle.
Have the kids write a personalized message on the inside of the card. Pop it in an envelope and add it to the Easter basket and deliver it to family and friends.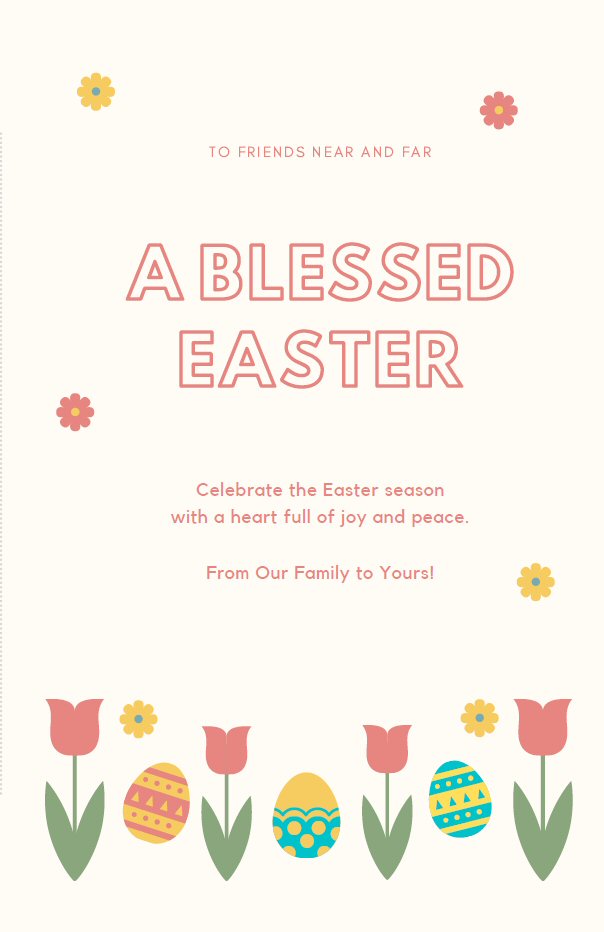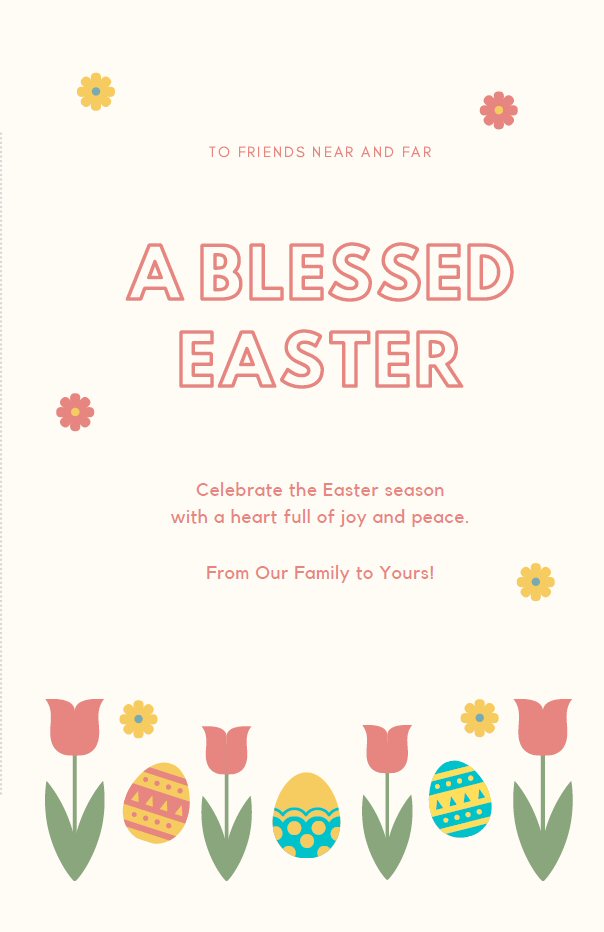 Printable Happy Easter Card
Cute and colorful Happy Easter Card comes with two cards per letter size paper.
You can save the paper by printing two per page. Simply download and print using a printer at home. Heavy card stock or regular paper can be used for printing this Easter Card.
Once printed, cut along the trim lines along the horizontal side of the paper. Then fold it along the trim lines.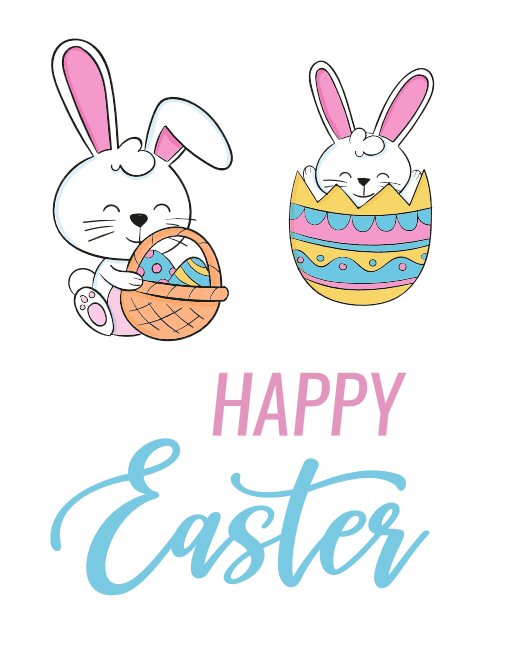 These cute printable Easter Cards make for the fun Easter activities for kids. They will love to make these cards and hand deliver them.
PRINTABLE EASTER CARDS FOR KIDS
These no prep free printable Easter Cards are so easy to put together.
All you have to do is download, print and fold along the trim lines. They look great printed on heavy card stock paper. Although you cannot go wrong with regular paper.
Colorful or pattern paper can be used to add to the brightness of these cards.
Once you have printed these Easter Cards, you can have the kids add some personalized message. Put them in an envelope and hand deliver to your loved ones who live close by.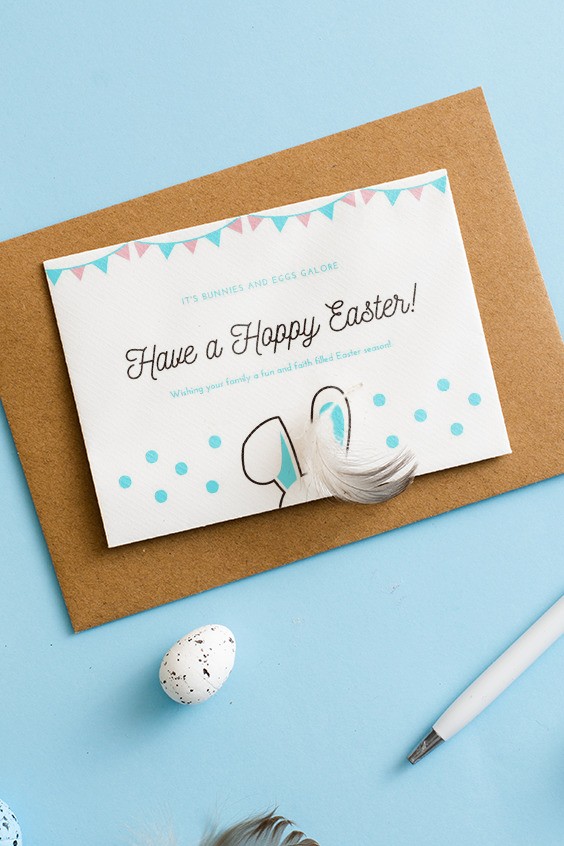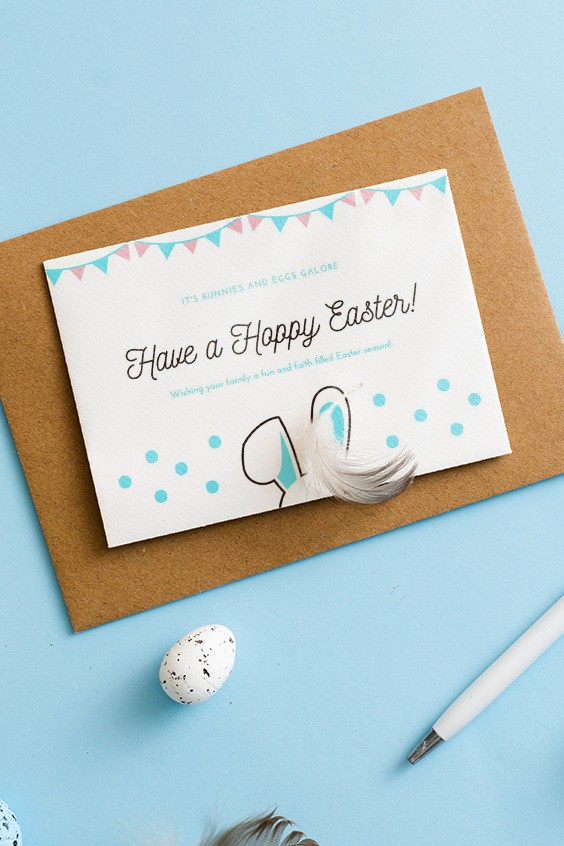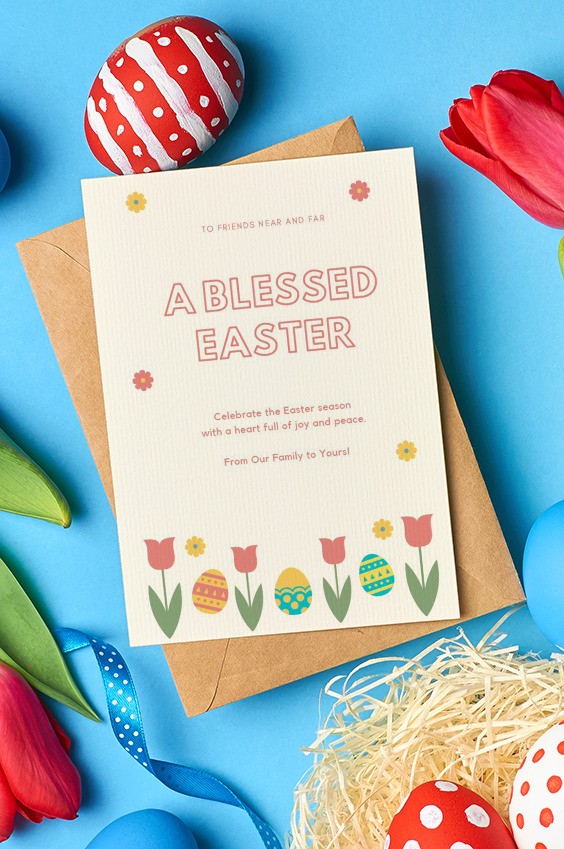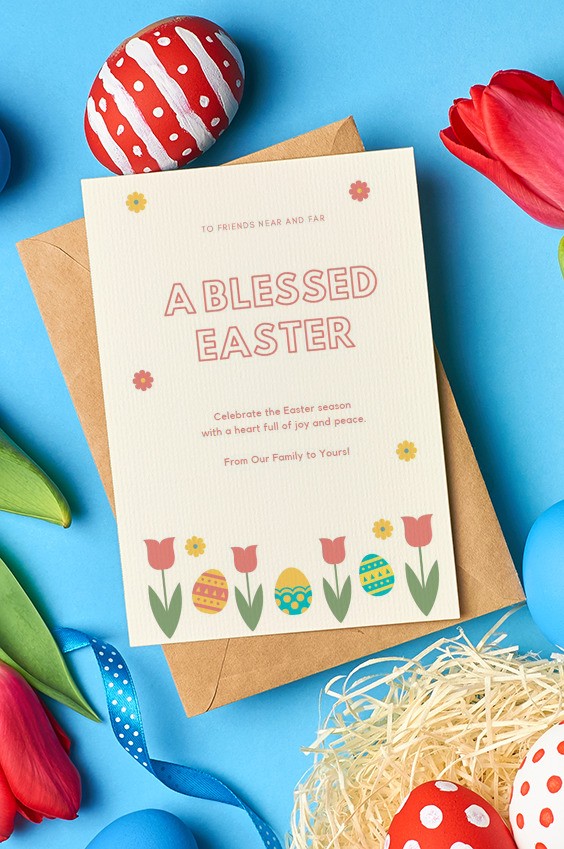 If you are preparing an Easter basket, add these printable Easter Cards to the basket. Or send them in mail for the family that lives farther away. These free printable Easter Cards are sure to bring cheer to everyone who receives them.
EASTER ACTIVITIES FOR KIDS
Are you looking for more Easter Activities for Kids? Here are some more Easter Day Ideas and Activities that your kids are sure to enjoy:
Bunny Ears Template
If your child loves bunnies for Easter, make sure to download these free printable bunny ears templates. These pink and blue headbands print on standard 8.5 x 11 paper.
Heavy Card stock is the best, since the added weight will make the headbands little more durable and stable while the kids play around!
Easter Memory Games
Kids will love playing these Easter Memory Games. These are perfect for kindergarten and preschool kids to play for Easter, kids learn and have tons of fun.
Memory games help develop their concentration, strategic thinking and problem solving skills.
Easter Coloring Pages
Fun free printable Happy Easter Coloring Sheets for kids are perfect to keep them busy during Easter celebrations.
They can use their favorite crayons to color bunny, flowers, rainbow, chick or eggs in the basket.
Easter Word Search Puzzle
Bunny shaped Easter Word Search Puzzle is one of the fun and educational activities for kids, especially during Easter Egg Hunt Party or at any get together.
Word Search Puzzles help kids develop their vocabulary and spelling skills.
Easter Bunny Maze
Free Printable Easter Bunny Shape Maze Puzzle for kids will have them entertained and busy during Easter, Spring break, Summer Break, or at a school party.
Perfect activities for kids, these maze puzzles are a great way to improve problem solving and analytical skills.
Easter Scavenger Hunt
One of the most entertaining and fun activities for kids, this no prep Easter Scavenger Hunt keeps kids busy for hours while they hunt for Easter goodies.
Hand them a marker to check things off as they hunt for each item listed on these Scavenger Hunt printable sheets.
Printable Easter Bingo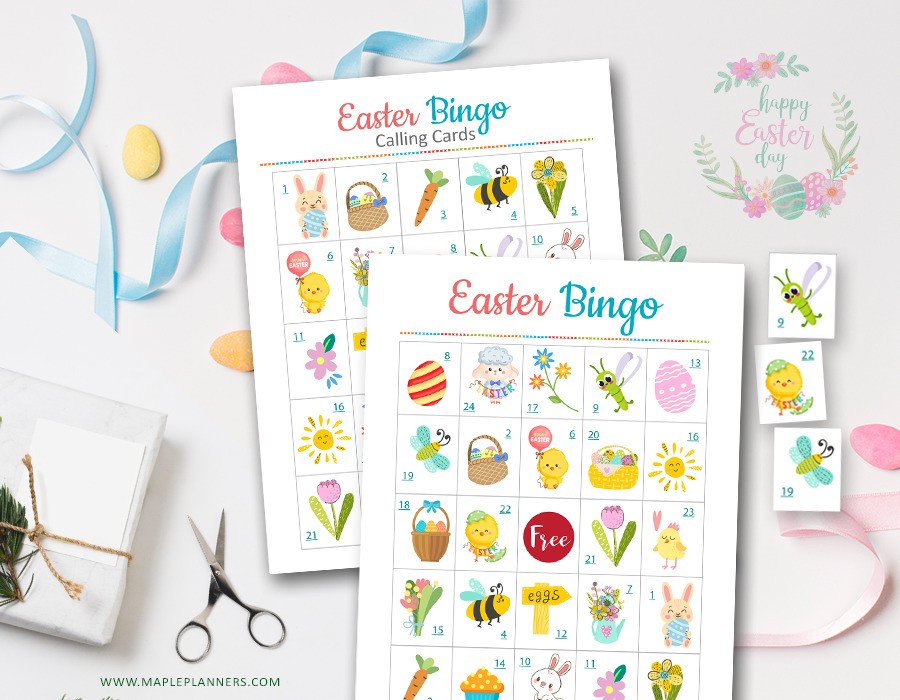 Kick off your spring and celebrate Easter with these cute free printable Easter Bingo Cards.
These colorful cards are fun to play, and bound to keep kids busy for hours. There are total of 8 bingo cards in this package, and a bingo calling mat.
Are there any fun activities for kids that you love to do for Easter? Please feel free to share in the comments below!