Free Printable Elf on the Shelf Template
Elf on the Shelf Free Printable Template is a fun way to get into the holiday spirit. This popular holiday tradition is fun but can also be time-consuming. That's why you can download and print our free printable Elf on the Shelf template!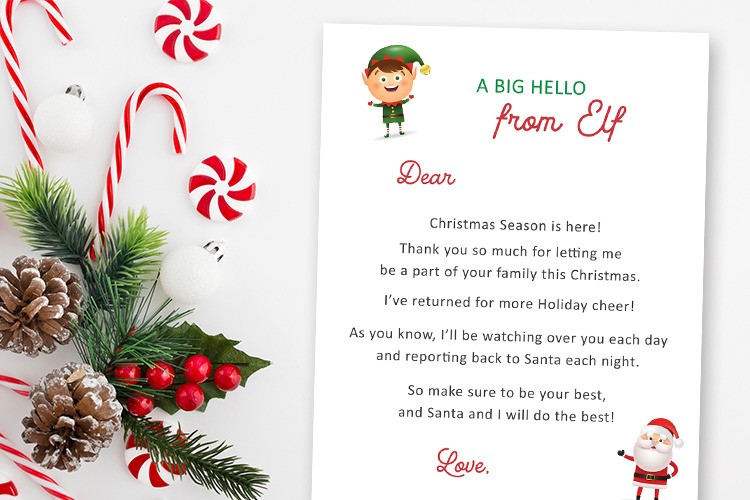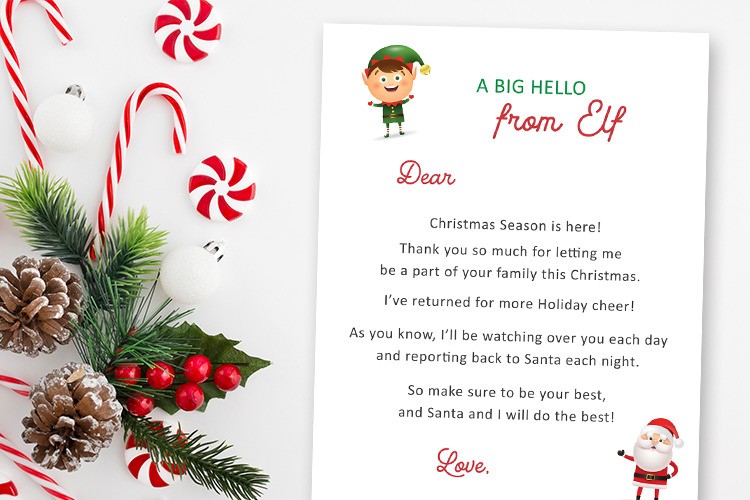 This post contains affiliate links and we will earn commission if you buy the products through those links. For more information, please read our disclosures here
The holiday season is all about the time for family, fun, and festivities! You can get creative with your decorating. Elf on the Shelf is one such fun tradition that kids and adults love. It's a way to get into the holiday spirit and bring extra cheer to your home.
Elf on the Shelf Tradition
The Elf on the Shelf has recently become a popular holiday tradition. In case you didn't know, it is a small figurine that is said to keep watch over children during the Christmas season.
It could be a girl elf or a boy elf. The Elf is said to report back to Santa each night, letting him know if the children will be on the nice list or naughty list.
This mischievous little elf will be found in a different place and up to something new daily. On Christmas Eve, the fun little elf returns to the North Pole to help Santa Claus with his preparations.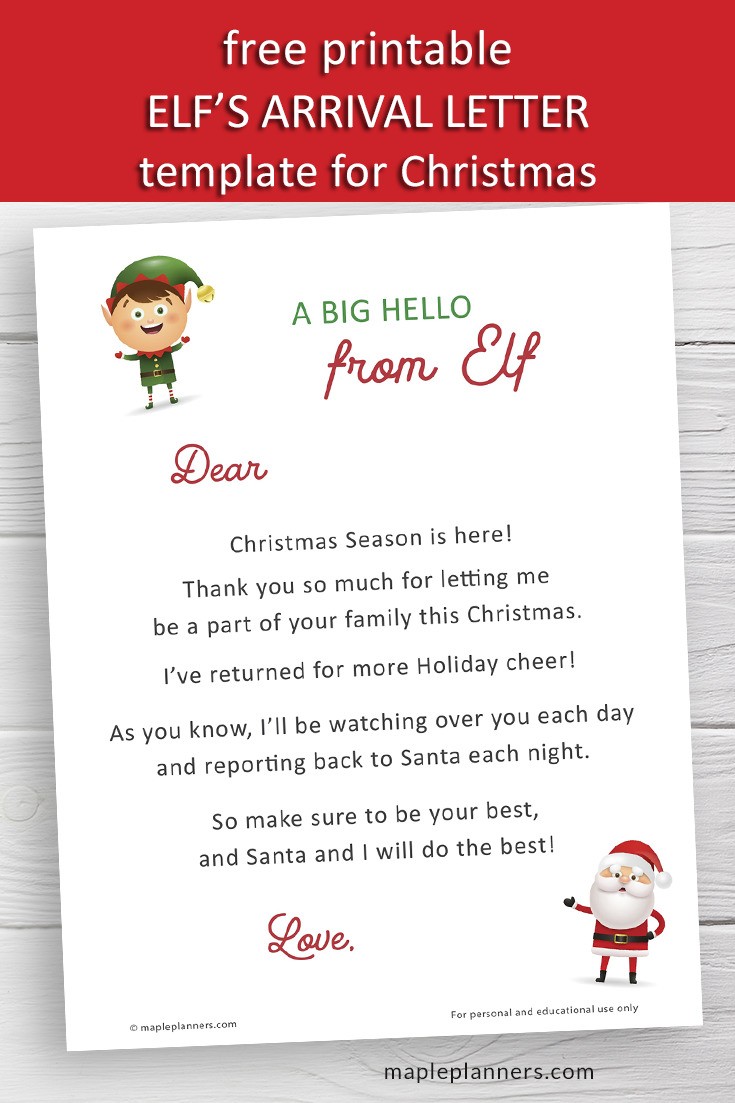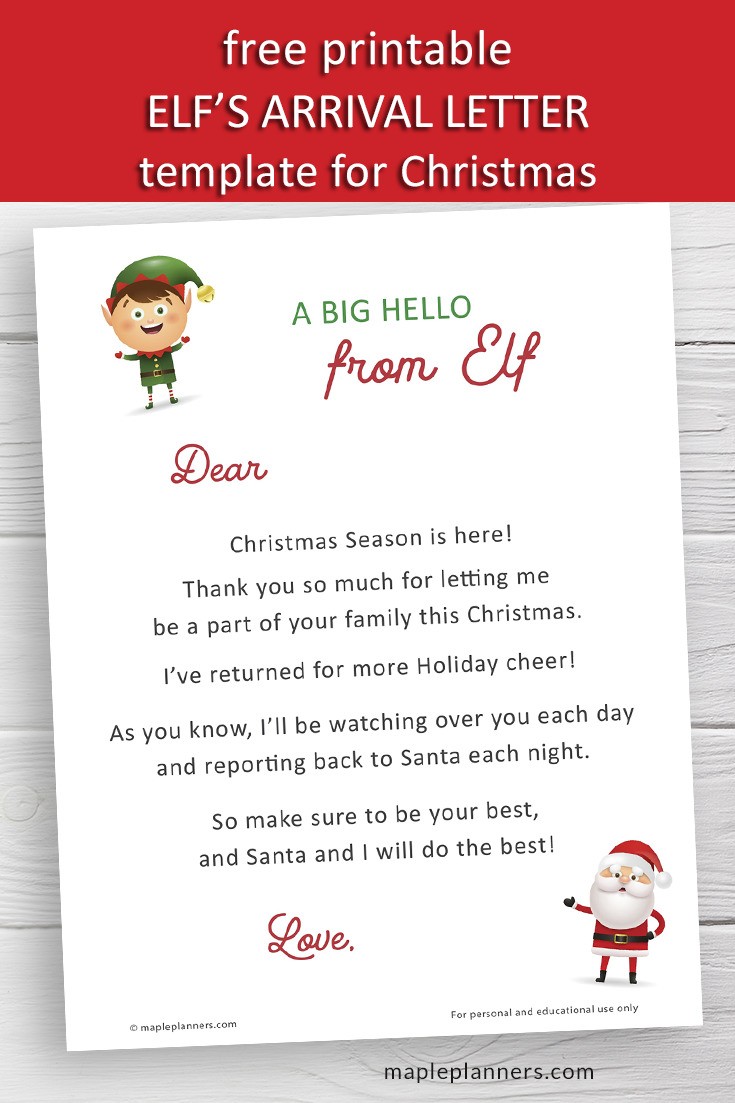 This tradition will surely get your kids excited about Christmas and help them behave all month long! What a fun way for children to stay involved in Christmas while trying to do good deeds.
Additionally, the Elf on the Shelf can be used as a tool to teach children about responsibility and good behavior. Children watching their Elf watching them are more likely to behave themselves.
As a result, the Elf on the Shelf can be a great addition to any family during the Christmas season.
Download Free Printable Elf on the Shelf Letter Template
One of the best things about the holiday season is waking up to find an elf on your shelf! If you're looking for a free printable Elf on the Shelf arrival letter and return letter, make sure to download your printable copy.
Our Elf on the Shelf letter template is perfect for your shelf elf's first time visit of the season.
Simply print out the letter, write in your elf's name, and follow the instructions to create a magical moment for your little ones.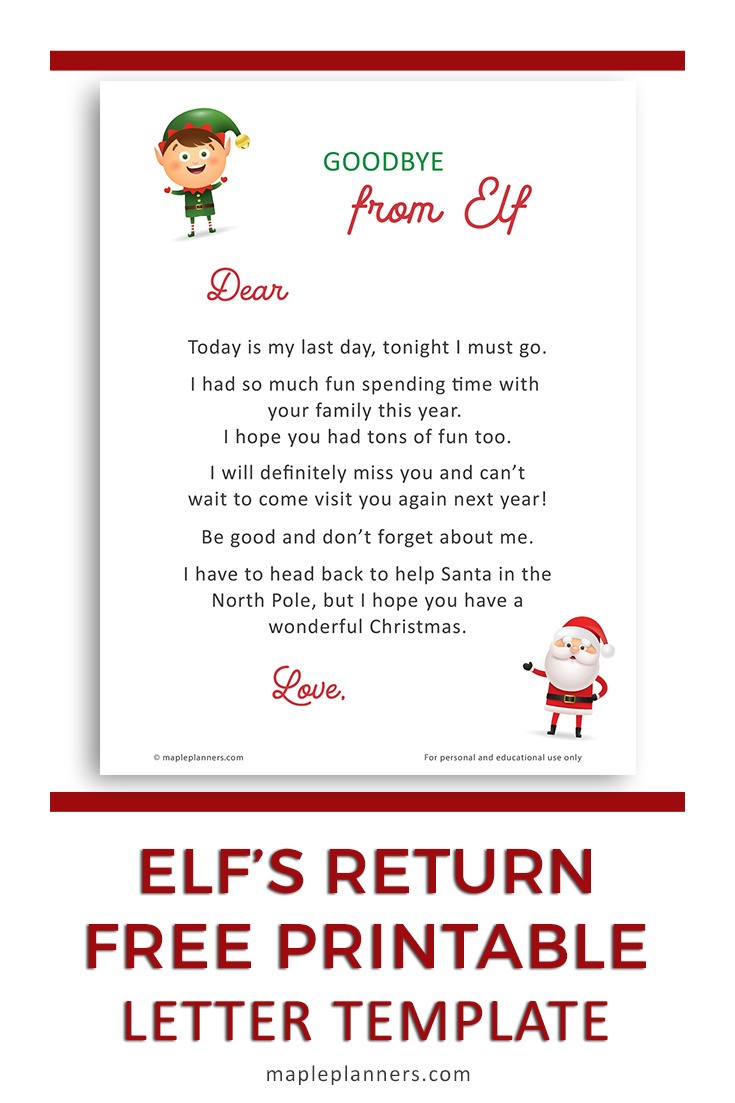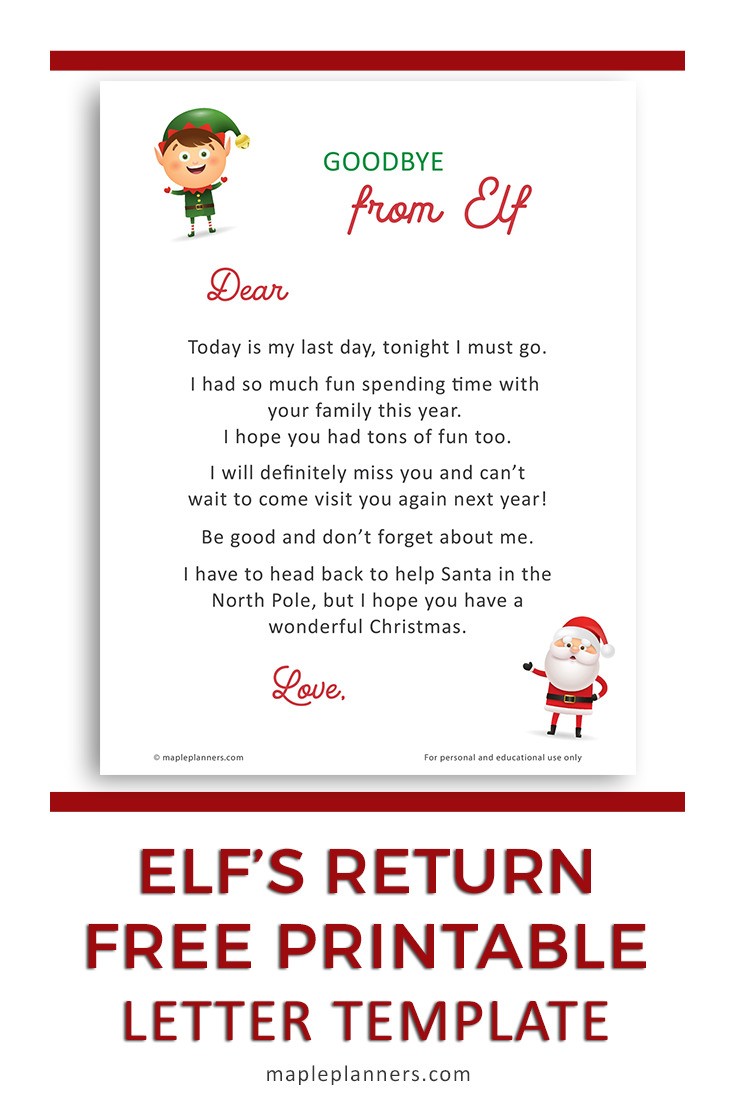 And when it's time for your elf to head back to the North Pole, our return letter template makes it easy to say goodbye.
So whether you're just getting started with Elf on the Shelf or looking for a fun way to mix things up, check out our free printable Elf on the Shelf letters.
Elf on the Shelf Letter Templates: Great Time Saver
The elf on the shelf printable letters is a great way to save time and still have much fun with your family during Elf season! On December 1st, simply print out the elf's shelf welcome letter and place it in an envelope.
Then, have your Elf hide the envelope somewhere in your house. When your kids find it, they'll be so excited to read their very own letter from Santa's helper!
On Christmas Eve, when it's time for Elf to return to the North pole, you can place this elf goodbye letter, promising to return next year.
You'll be glad you didn't have to spend hours carefully crafting a letter from scratch. So with the help of the elf on the shelf letter template, you can enjoy the holiday season stress-free!
Elf's Arrival Letter Template
One Christmas tradition that kids love all around the world is getting a visit from Santa's elves. Elves will sneak into homes on the night before Christmas and leave presents for good girls and boys behind.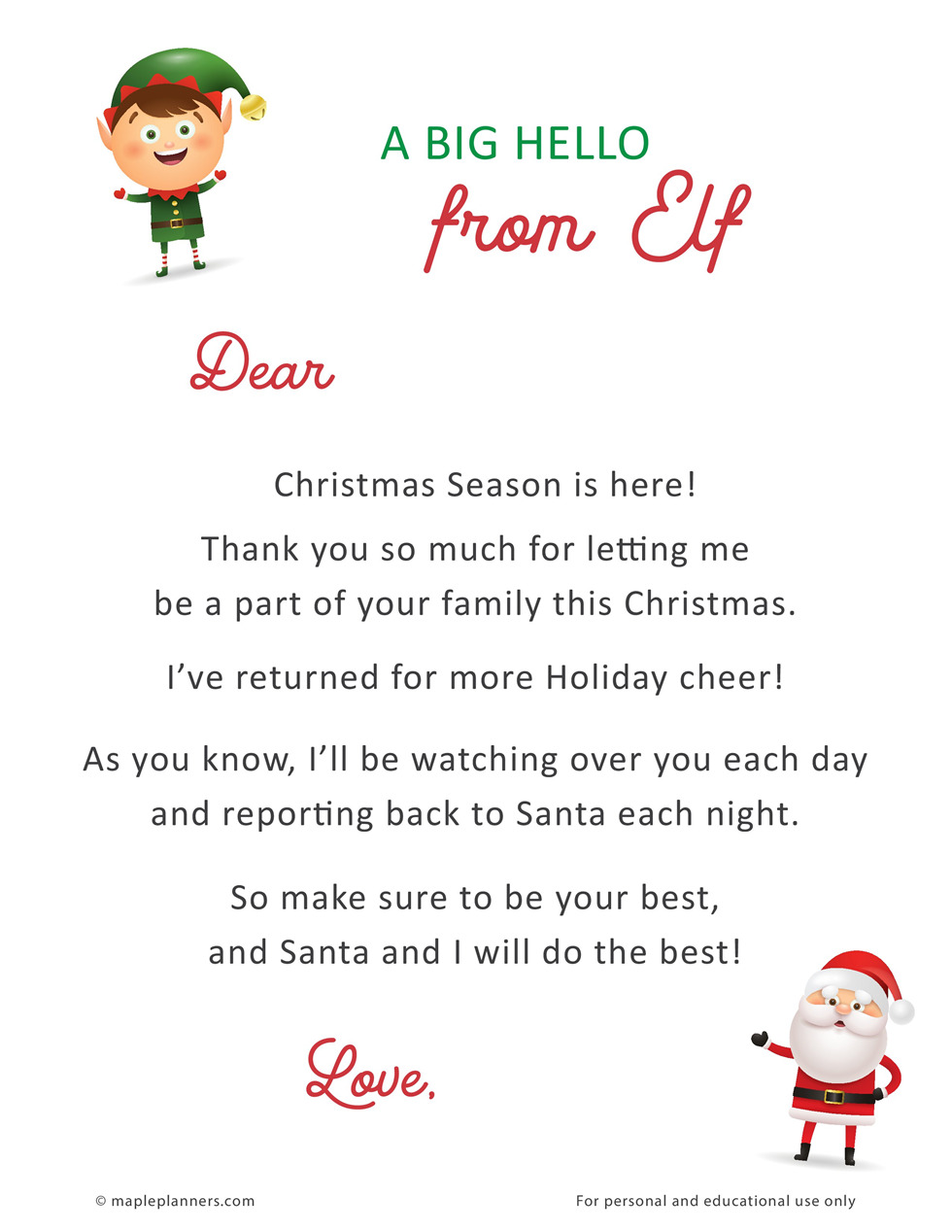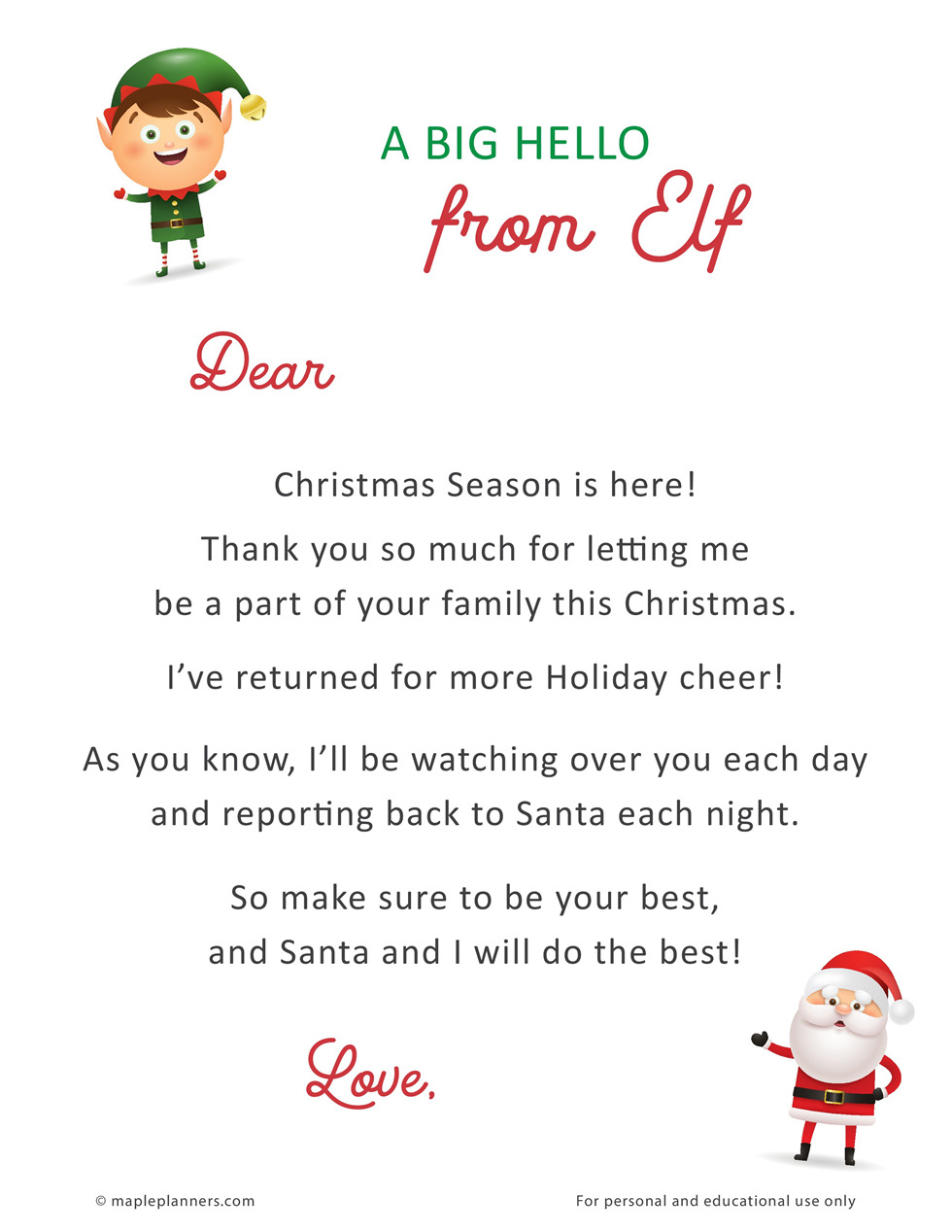 Download Elf's Arrival Letter Template
But before they arrive, they always send a letter ahead of time to let the kids know they're coming as a new member of your family.
This year, your elf is excited to write their own letter to let you know they'll be arriving soon! Here's a template for what your Elf's Arrival Letter could say:
Hi (child's name),
I'm (Elf's name)! I'm one of Santa's elves, and I'll be coming to visit you soon. I am just letting you know so you can be on the lookout for me. I'll be arriving on (date) and staying until Christmas Eve. I can't wait to see you and spread some holiday cheer!
Be good until then,
(Your Elf's name)
You can also download this free printable letter to announce the elf's arrival.
Elf's Shelf Return Letter Template
Christmas is a magical time of year; one of the best parts is getting a visit from a special elf. These Elves bring lots of fun and excitement, and they also help keep an eye on things to make sure that everyone is being naughty or nice.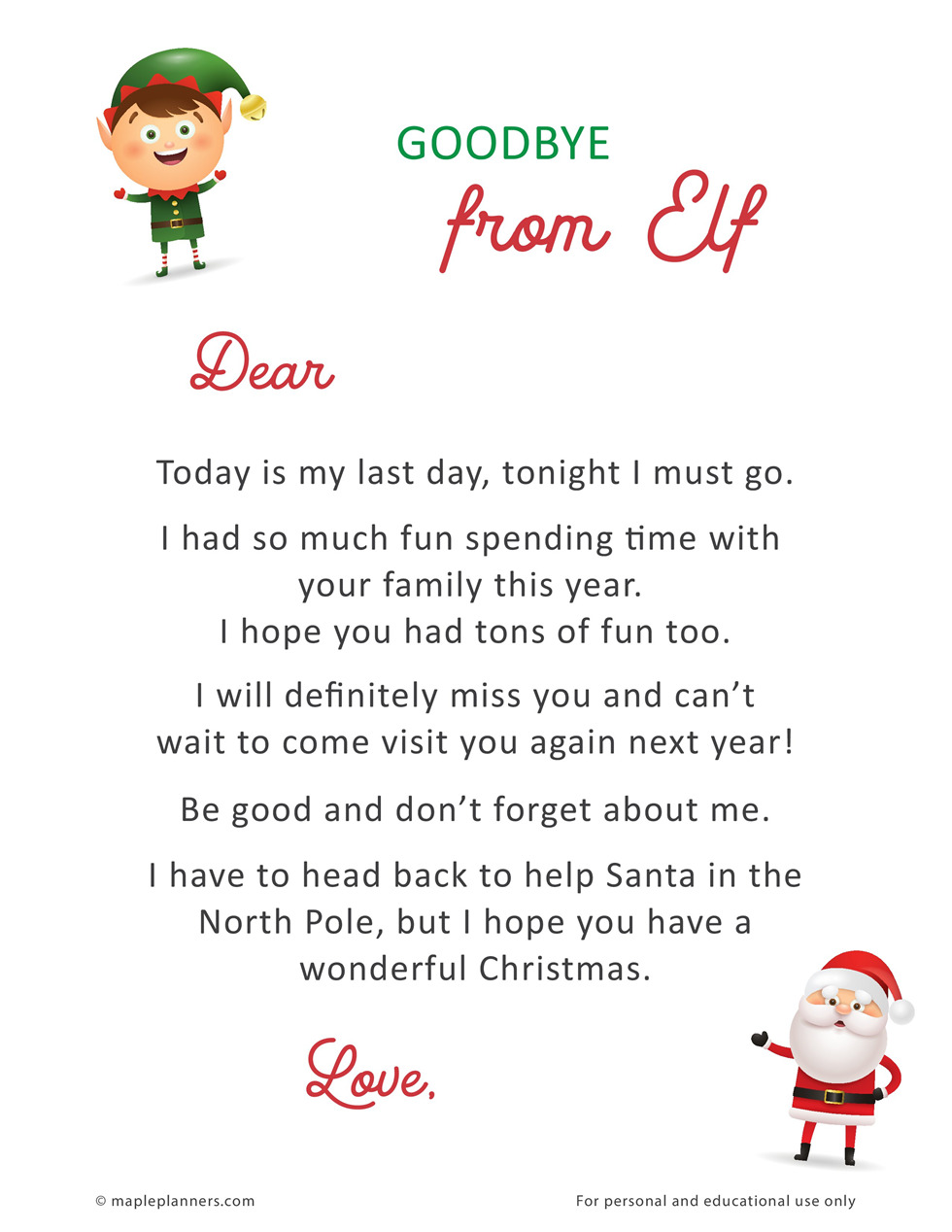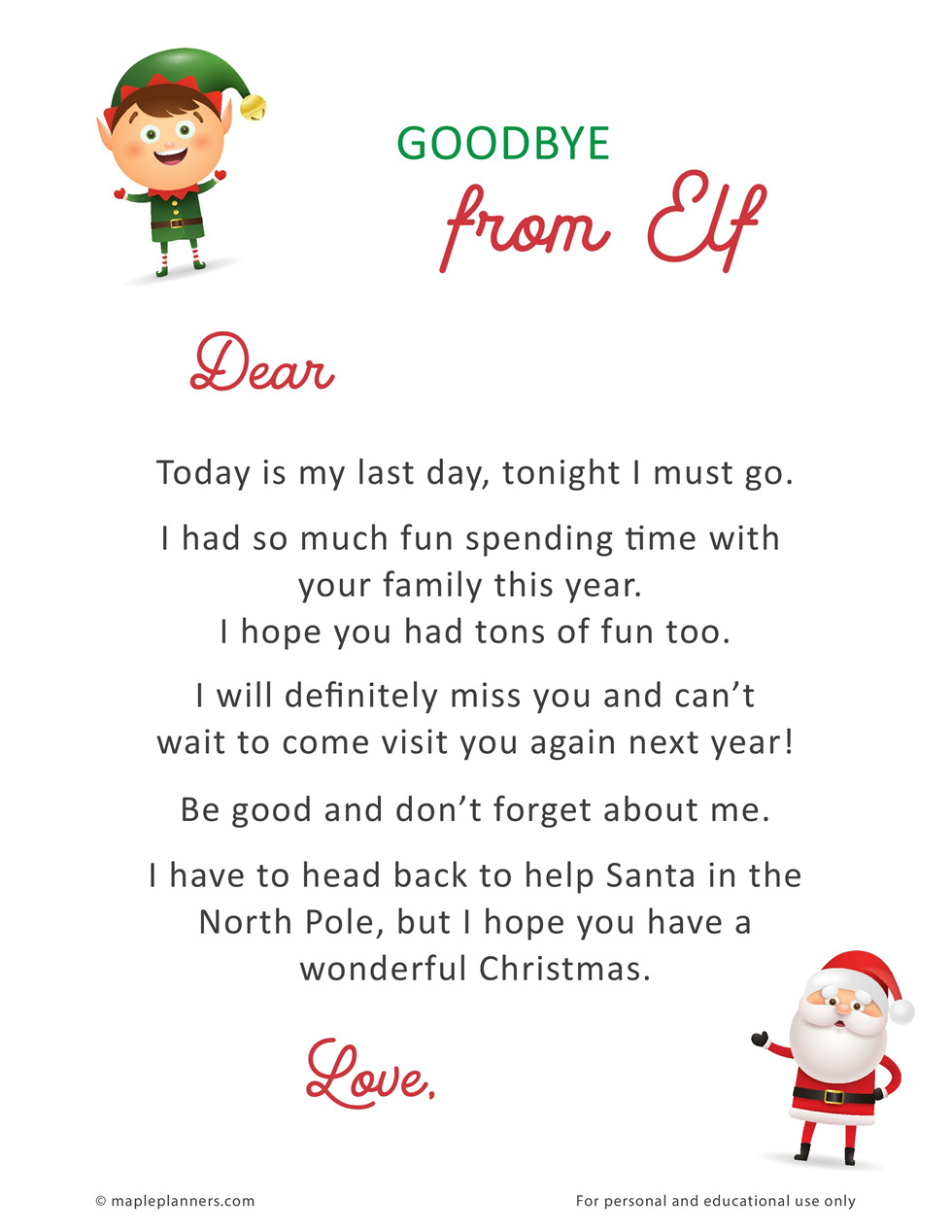 Download Elf's Return Letter Template
At the end of their visit, they leave behind a special letter letting you know how you did. This Elf's Return Letter printable is the perfect way to let your little ones know their elf is on the way back!
Simply download the pdf file template with your child's name and elf's name. This letter will convey how much Christmas magic they brought into your home.
Be sure to mention all the fun elf activities they participated in and any special behavioral notes. Finally, sign and date the letter before leaving it out for your elf to find!
This Elf's Return Letter is the perfect way to ensure that your family's Christmas is extra special this year.