First Day of School Signs Free Printable
These Editable First Day of School Signs Free Printable are sure to make your kids back to school process a little bit smoother and fun, and memorable for parents.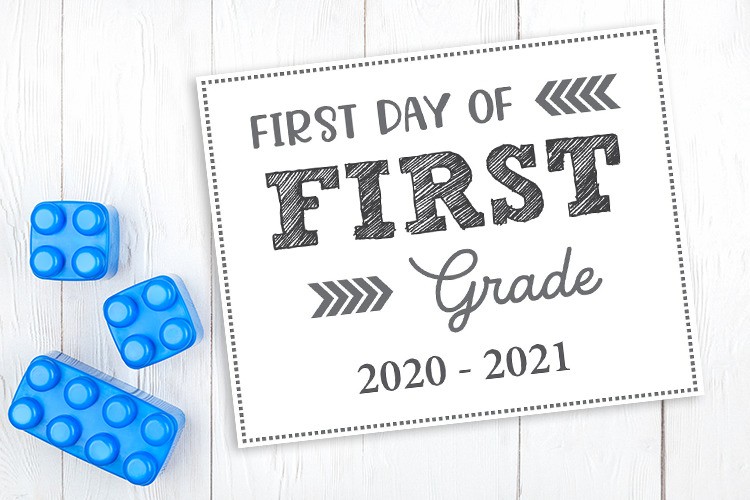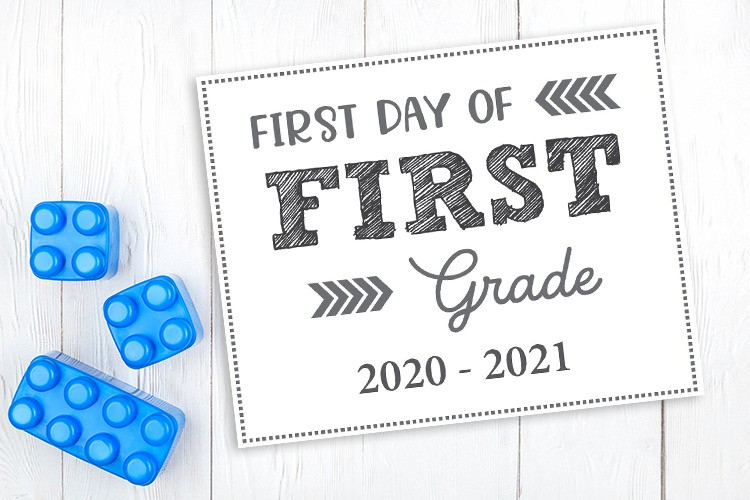 This post contains affiliate links and we will earn commission if you buy the products through those links. For more information, please read our disclosures here
Schools will be back in session soon. As much as kids look forward to going back to school, it is bittersweet for parents.
First Day of School Signs are most treasured by parents. Not only do these make for memorable moments year after year, kids have fun doing these traditions every year.
Free Printable First Day of School Signs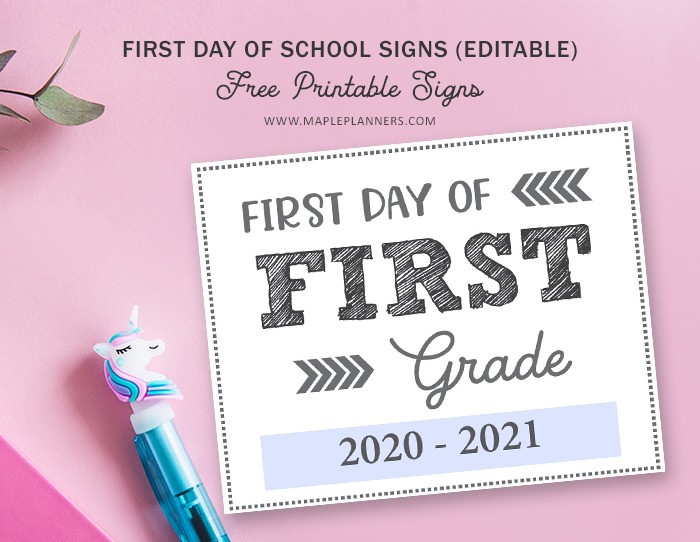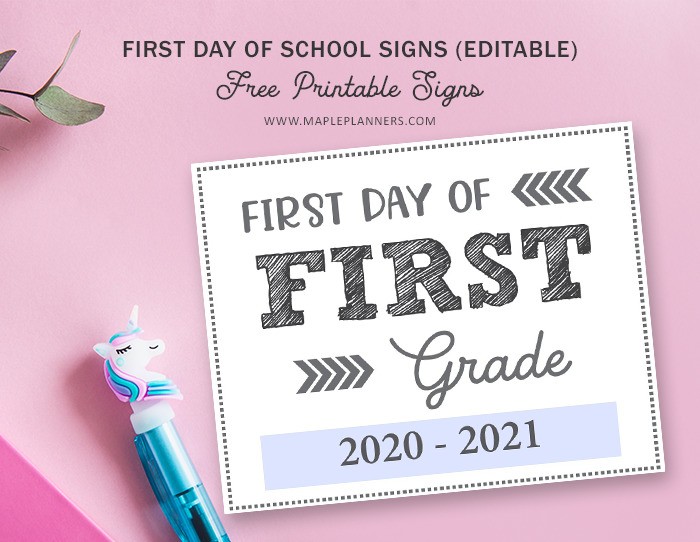 Send your little ones to school in style with these First Day of School Signs. These are such awesome keepsake for years to come.
Simply download, edit the year, save and print.
Once printed you can stick it on a cardboard or even frame it.
Want the colored version?
In case your little one like the colorful version of this sign, feel free to download it from here.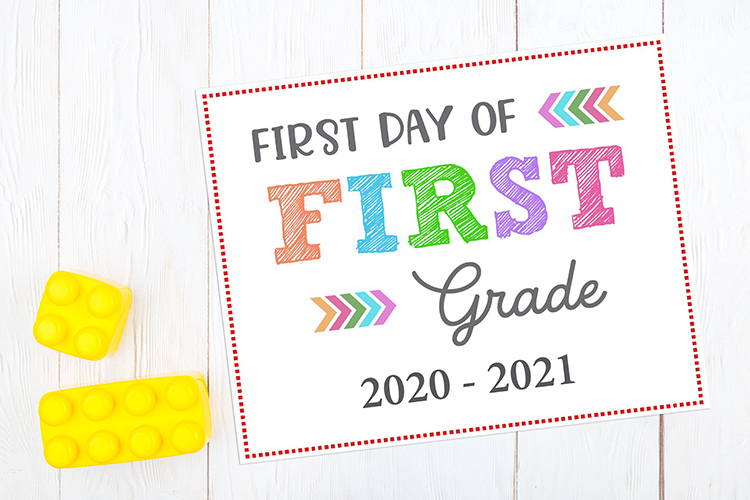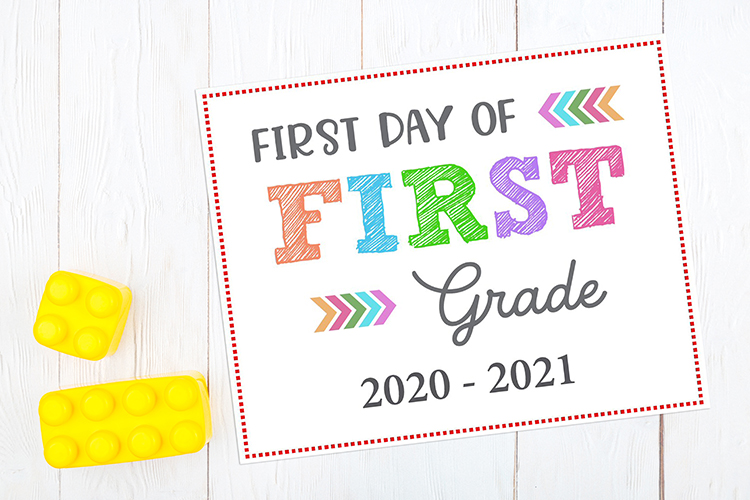 How to edit First Day of School Signs
When I first designed these signs, I put them together for 2020 – 2021. But then figured out that these will only be good for this year.
Related: Numbers Tracing 1-20 Worksheets for Kids
These can't be used next year or year after that.
So I decided to make these editable. You can easily edit out the year, and use it next year as well.
To edit these signs,
Download the free printable.
Open them using Adobe Reader (download your free copy from here if you don't have it already).
Click on the blue highlighted area.
If you can't see the blue highlighted area, click on the top right hand side where it says "Highlight Existing Fields".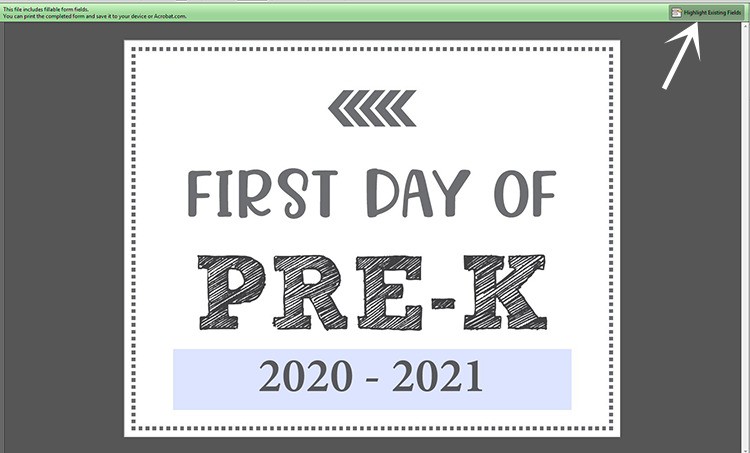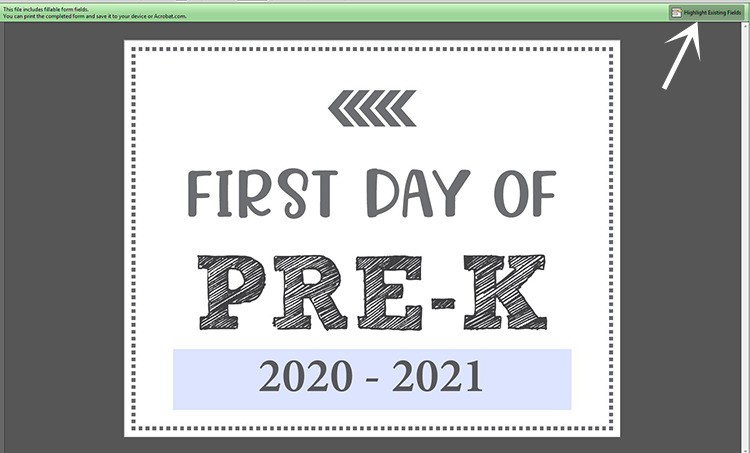 Edit the values of the years.
Save the file on your computer.
How to print First Day of School Signs
These free printable signs are easy to print at home. Finished size of each sign is 8×10 inch you can easily print them on letter size paper.
We love using HP Lasrjet Printer for printing. It prints crisp, clear and beautiful prints every time.
As for the paper, it is recommended to use thick card stock paper for best results.
What's included in the package?
This package of First Day of School Signs comes included with most the of the grades.
No matter if you child is going to start their Kindergarten or going to Grade 11, we have got you covered.
This package includes:
PreSchool
Pre-K
Kindergarten
First Grade
Second Grade
Third Grade
Fourth Grade
Fifth Grade
Sixth Grade
Seventh Grade
Eighth Grade
Ninth Grade
Tenth Grade
Eleventh Grade
Twelfth Grade
If taking pictures on the first day of school is a tradition in your household you are going to love using these Free Printable Signs.