How to Decompress Files using Free Online Unzip Tool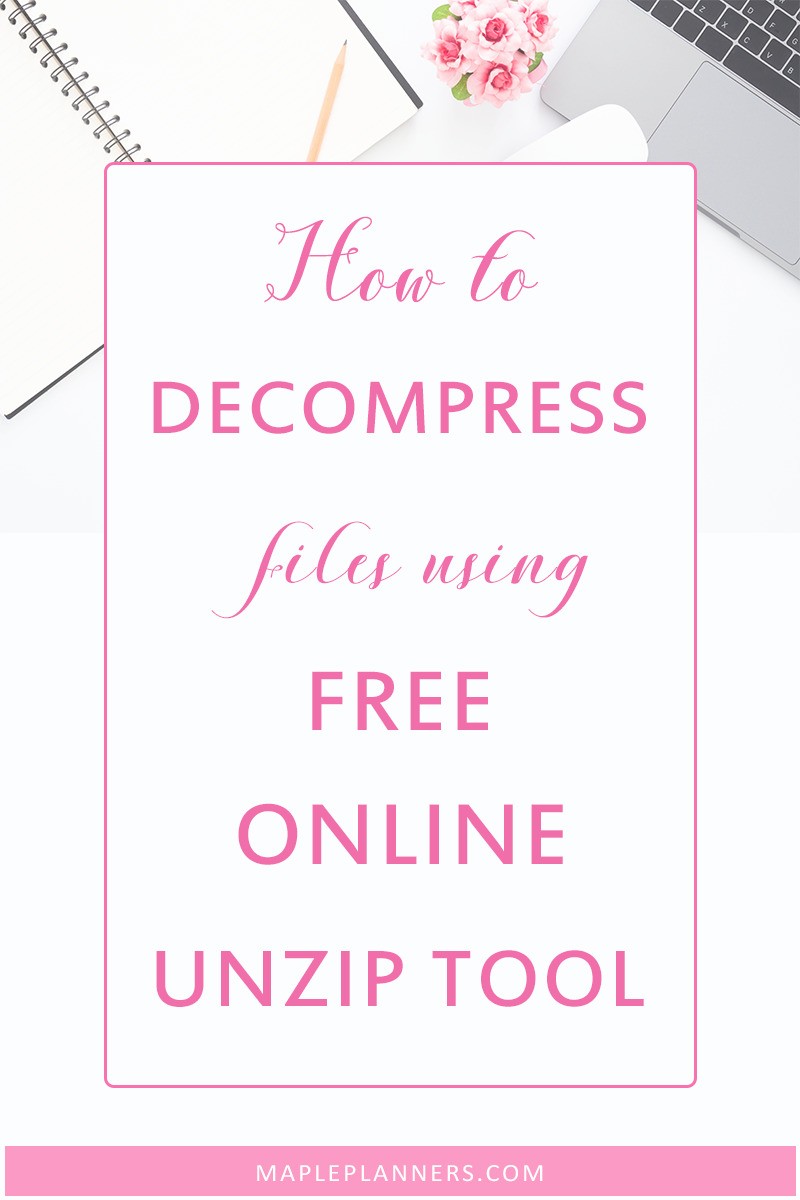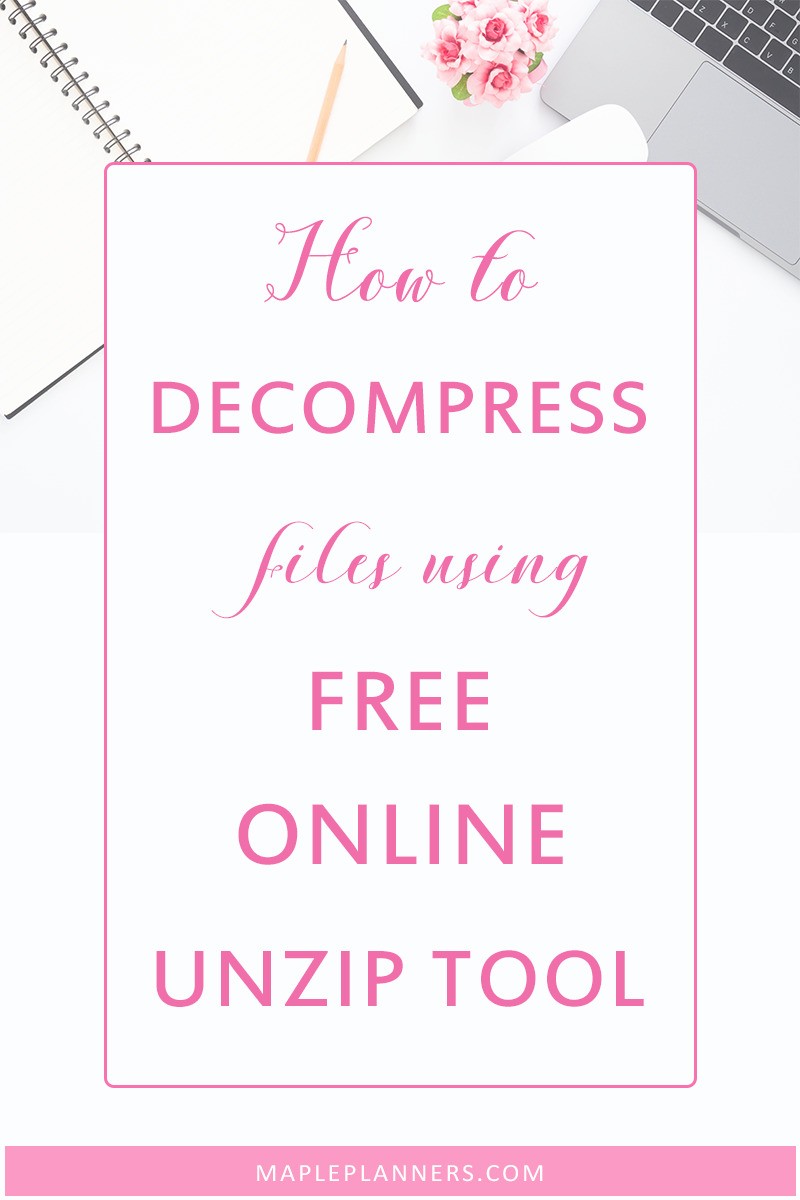 The files you often download from the internet are usually in a compressed ZIP format (files with .zip extension, for example). Before using the actual files you need to first extract the files from the ZIP format. This is also called uncompressing or decompressing the files.
Related: PDF 2 JPG Converter / PNG to JPG Converter
There are many different ways to extract the files using built-in OS techniques and using the third party software. The third party software may be free like 7Zip or Paid like WinZIP or WinRAR. But here we are exploring a way by using a free online unzip tool.
Online Unzip Tool
First visit this link to access the online unzip tool.
Press the Browse button to select the zip file.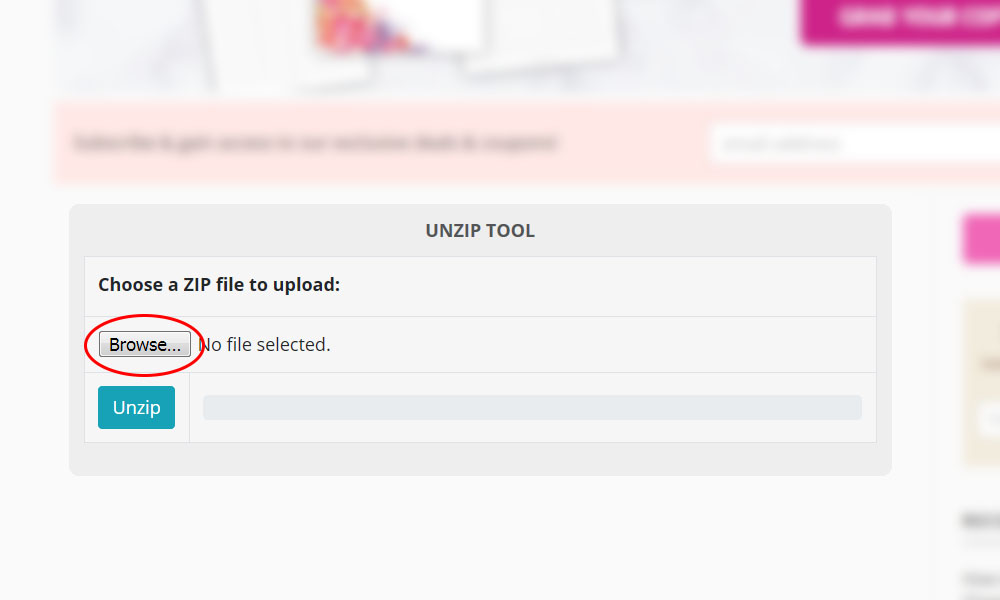 After selecting the file, press the Unzip button to upload and complete the file extraction process.
After processing, the list of files contained in the zip file will be displayed in a tabular manner. You can choose the files you need to download.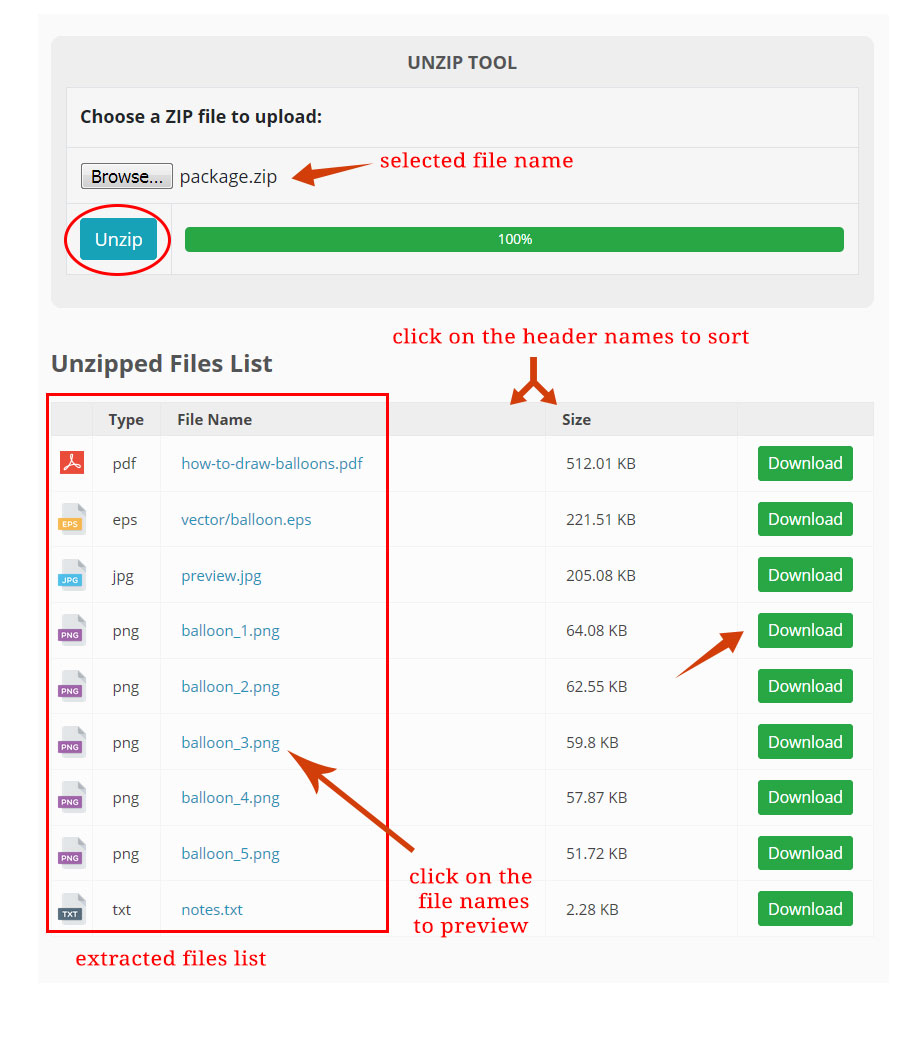 If you click on the file name it will display the contents of the file. To download the file at your local machine, press the corresponding download button.