7 Ways You Can Save Money This Week
Want to save money fast? Here are 7 super simple ways to save money this week that actually work. Make sure to give these a try and save some money.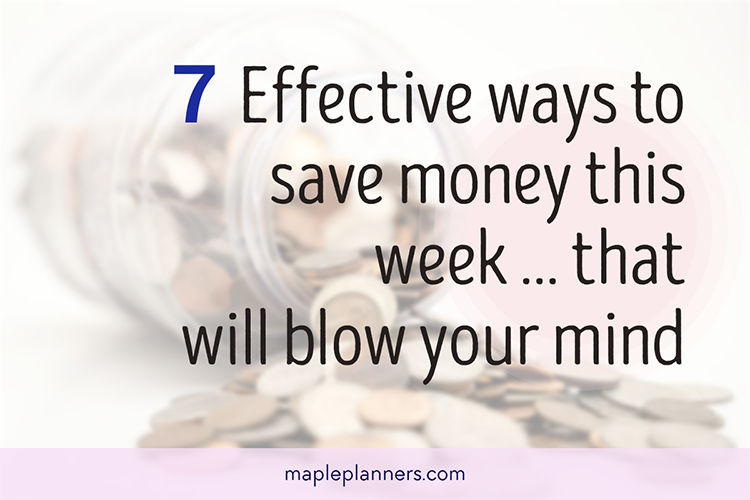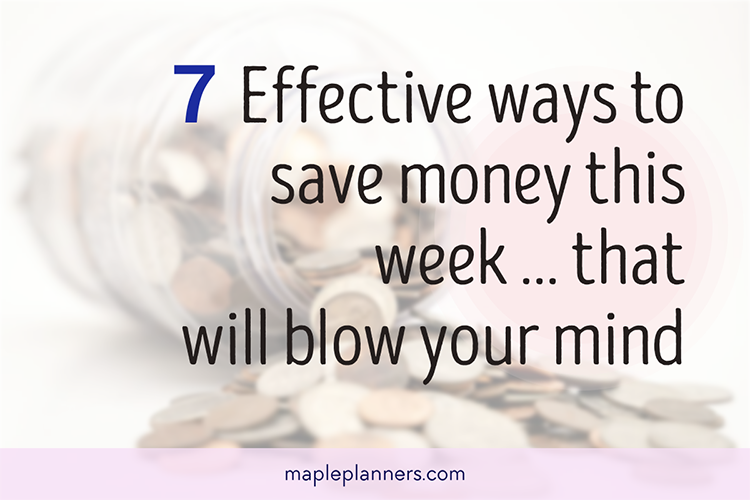 This post contains affiliate links and we will earn commission if you buy the products through those links. For more information, please read our disclosures here
Managing money may seem like a tedious task, but believe me, it can be a lot of fun. Yes, this is coming from someone who never liked thinking about finances or budgeting!
Well, it's not the same anymore. Because once you taste the deliciousness of money saving, you get hooked. You want to save some more, and soon it becomes a habit.
So if you are just starting out on your money saving adventure, let's take one day at a time. Starting this week, you can perform one of these tasks and start saving money.
Here are 7 super simple ways you can save money this week, one day at a time.
Day #1. Weekly Meal Planner
I started meal planning this year. With the help of my Meal Planner I can plan our family meals for the week. I can plan ahead of time what days of the week we are going to have for breakfast, lunch, dinner and snacks. I can also track my fridge, freezer and pantry inventory.
This way I do not end up buying stuff that I won't need for that week.
Related: How I Plan My Meal Menu For The Week
When you plan your meals for the week, you end up saving significant amount of money. Not only do you end up saving money, you also feel less stressed knowing what the menu is going to be for the week.
When you go for grocery shopping, you can purchase groceries that you need for that week. This way, you won't be buying anything you won't need.
I know I have wasted lot of food and household items because I just bought them not knowing if I will get to use them or not.
Day #2. Negotiate Internet, Cable and Phone Bill
I had no idea I could save $480 on my Internet, cable and phone bill when I called them few months ago.
All I had was this offer from another company where they offered much better price than my current provider. I called my current carrier to know what they could do to help me save money.
Related: How I Saved Over $480 on My Internet, Cable and Phone Bill
After transferring my call to few other employees and a manager in different departments, I was informed about this great deal on my current plan where not only did I get more features on my existing plan, I also was able to save more than $480 with this one call.
So, shop around a little, find a competitive rate from another company and give your current carrier a call with all the information in hand and see if you can strike a great deal.
Day #3. Avoid Buying New or Buy Gently Used
I use local classified sites or thrift stores to buy gently used stuff. Recently we wanted to buy an extra TV for our guest room.
We didn't want to spend all that money on a TV we were not going to watch all the time, so we browsed through local classifieds and found someone selling their TV at reduced price as compared to the brand new one we would have bought from the store.
We were able to save more than half the cost of new TV. Similarly, we bought furniture like computer table, coffee tables, bookshelves etc from online classifieds or our local thrift stores.
So, if you are in need of new pieces of furniture, appliances, car or SUV, make sure to check your local classified listings and contact sellers. You can even ask for better price than they are selling for. You never know, they might just agree and sell you at even lesser price.
Day #4. Save Money on Groceries
Thanks to my price book budgeting, I have been able to save more than $250 on groceries so far this year. Price book is such an awesome tool that I take it with me every time I go for grocery shopping.
It's fun to write down and compare prices at different stores. I have been able to save more than $250 in the last few months and plan on saving more since it's just the mid of this year.
Related: How I Save Money on my Grocery Bills
I also use coupons and promo codes to buy grocery and household items at reduced prices. I subscribe to store newsletter where they send emails from time to time about their upcoming sales or send their discount codes.
I do make sure that I'm not subscribed to a lot of them but only a select few. Otherwise I am afraid my inbox would be cluttered with millions of such newsletter messages.
Day #5. Save Money on Gas
Every week for at least two days I make sure that I walk or use my bike to run errands that are at walking distance. I avoid using my car everywhere. This way I am getting my much needed workout at no cost and I am saving money on gas.
Sometimes we go for walks as family and get the chores done. Try this for a month and you will notice a huge difference in the amount of money you will otherwise be spending on gas. You will also feel better knowing you are burning the calories as you are getting work done at the same time.
If you do need to use your car all the time or do not have amenities close by so that you can't walk, you can use apps to find out which gas station has the lowest price in your area. You can also use gas rewards card so that you can earn points that can be redeemed online or at your local gas station.
Day #6. Take a Money Challenge
I started one this year and plan to save $14000 by the end of 2020. My 52 week Money Challenge has been fun so far. I am trying to stick to it until the end of the year. I plan on doing increments of $10 or something to challenge myself to save more.
You see, you should set the goals so that they seem reachable. If you set an amount that sounds good but does not seem practical you will soon lose interest in it. This was a great experiment for me this year, so I plan on doing one next year as well but with some changes.
Related: How I Plan to Save $16000 in 2020
If you want to participate in a money challenge, make sure to read my entire plan on How I Plan to Save $16000 this year. Let me know what you think and if you would be interested in taking one yourself. If you do decide to take it, feel free to download free money challenge printable from here.
Challenging yourself to save money can sound difficult in the beginning, but when you look at your savings week after week, you will start enjoying the process. By the end of the year, when you look at your savings, however little, you will feel proud of yourself!
Day #7. Use Cash Back Services
I wasn't aware of cash back services until a few months back. I was visiting my cousin who was preparing for her graduation party. She had some shopping to do, so we decided to shop online to grab some great deals.
Instead of logging into her Amazon account, she logged into Ebates.com and started adding to the cart. I was like why are you at Ebates, when you liked all that stuff at Amazon.
She informed me then that she was going to get cash back if she shopped via Ebates. A percentage of your shopping purchase is sent back to you within a few weeks. That was a light bulb moment for me.
You can save so much with very little to do from your end. My cousin had to shop online anyways, but she used Ebates so that she was able to earn the rewards for shopping.
I mean you are getting rewarded for shopping! Since then whenever I get a chance, I shop via Ebates. There are many more services that you can use for cash back services.
Make sure to google search in your area. In addition to looking for cash back services, you can also sign up for store newsletter. They keep sending promo codes and upcoming sales in their newsletter.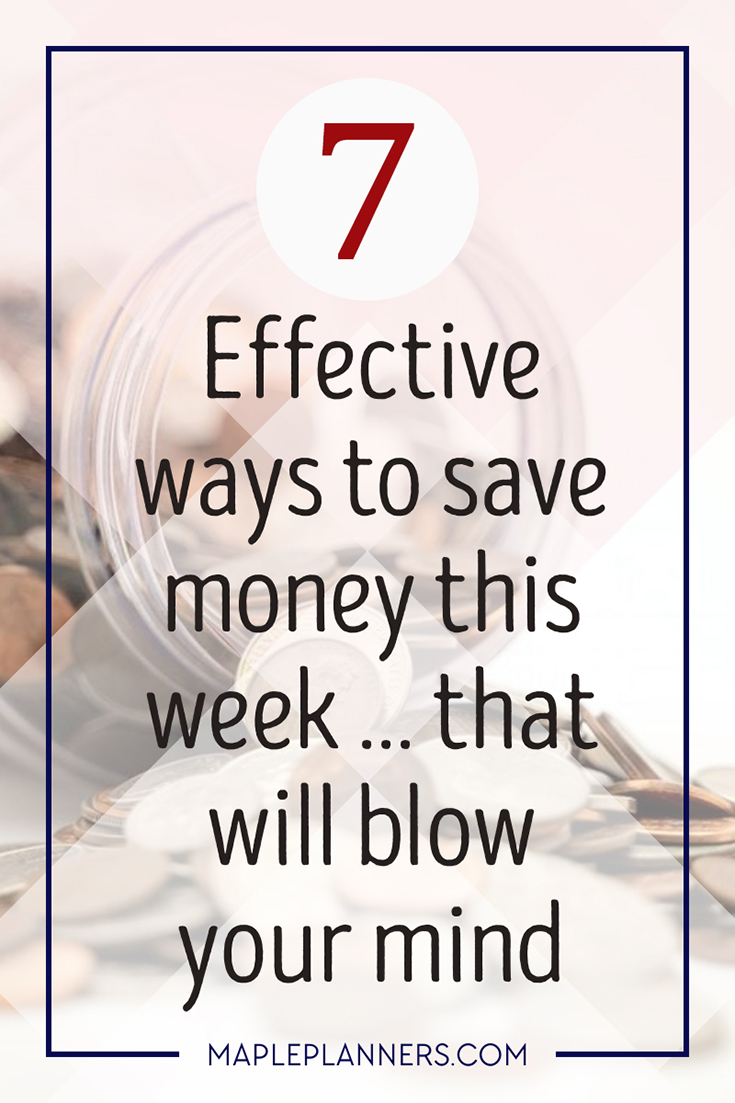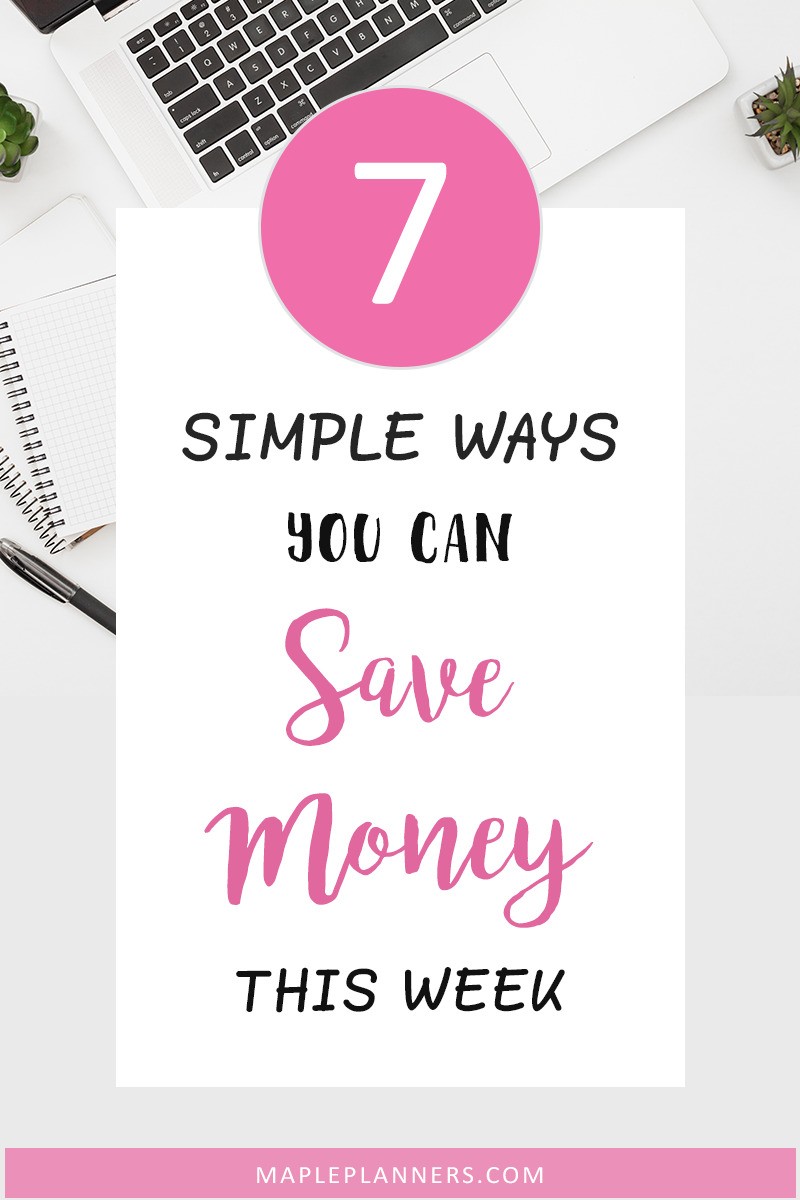 Do you have a plan in place to save money this week? Please share in the comments below!