Cricut Explore Air 2 Review: Every Crafters Dream Come True
This post contains affiliate links and I received compensation for this post. The opinions and text are all mine.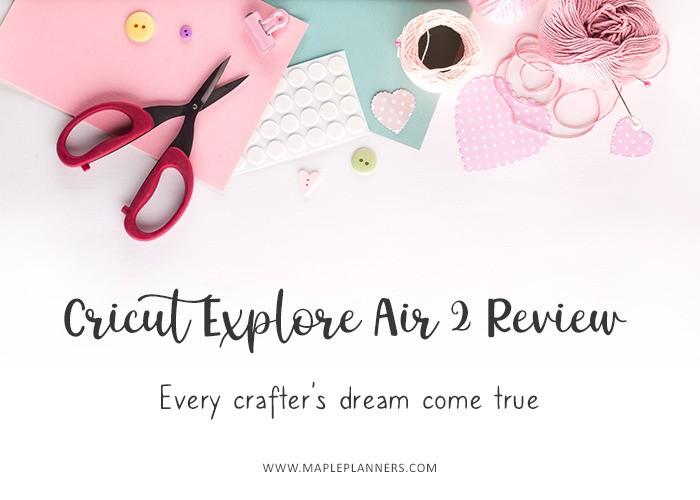 I first heard about Cricut when I was visiting my sister few years ago. She is a very crafty person, loves to do everything by herself, and she was all praises for this crafting cutting machine. I had no idea what she was talking about, that was until I got my hands on this crafting machine.
I have heard this over and over from crafters and find it true that this machine is a life saver for those who love to craft. Cricut has launched a few versions of crafting machines (with different functionalities) and Explore Air 2 has been the most popular and best selling one in the market so far.
This is one of the advanced cutting machines that comes with a lot of functions that helps make crafters life much more simpler.
Cricut Explore Air 2 Overview
Explore Air 2
is available in many different colors, my favorite is mint green. I love it's minimalist design and compact look.
At first look, Cricut Explore Air 2 may look like a minimalist, delicate and laid back machine. But if you take a closer look, you will find an entirely different story. This miniature looking machine is quite robust and has the capability to cut at a speed that's almost twice as fast as its older model.
The Cricut Explore Air 2 is basically a creative tool that cuts, writes and offers variety of features for you to make projects with, in a timely manner.
With smart functions of using two modes – normal use and the fast mode – this machine enables you to cut and finish the projects under the given timeline. All you need to do is to switch to the fast mode when you are under a time crunch. It helps you save time and money. For example, you can use it when you're under tight deadline to finish your client's project.
Another great feature Cricut has added is it's compatibility with smart devices. You can use dedicated mobile app to run this machine through your mobile phone. This app comes with predesigned projects that you can use to create new projects on the material of your choice, hence helping you save even more time.
Best part of the mobile app feature is that you can keep working on your project from anywhere. Doesn't matter if you're traveling and waiting for someone. You don't have to wait until you reach home and then start working on your projects.
Cricut Access Standard gives you access to over 30,000 images and over 370 fonts. Simply load your favorite fonts, with sample cardstock and pen that come with the machine, create cute crafts like greeting cards.
This cutting machine makes great cuts from extremely thin material like vellum, card stock, vinyl, fabric to thick and resilient material like leather.
It is loaded with advanced technology of handy, built in Smart Set dial that you can adjust to achieve different settings. This dial comes with a list of materials that you can cut and you need to select the correct mode to create your project.
There's another cute feature that I love about this machine is the small compartment to store all the Cricut tools. Simply brilliant.
I especially love the fact that it is wireless, and goes well with it's smartphone compatibility. It helps me work on my projects from anywhere, anytime.
Creates Handwritten notes, coloring pages, greeting cards, stickers, cupcake toppers and much more.
Makes perfect fold lines for boxes, cards, place cards, cupcake liners etc.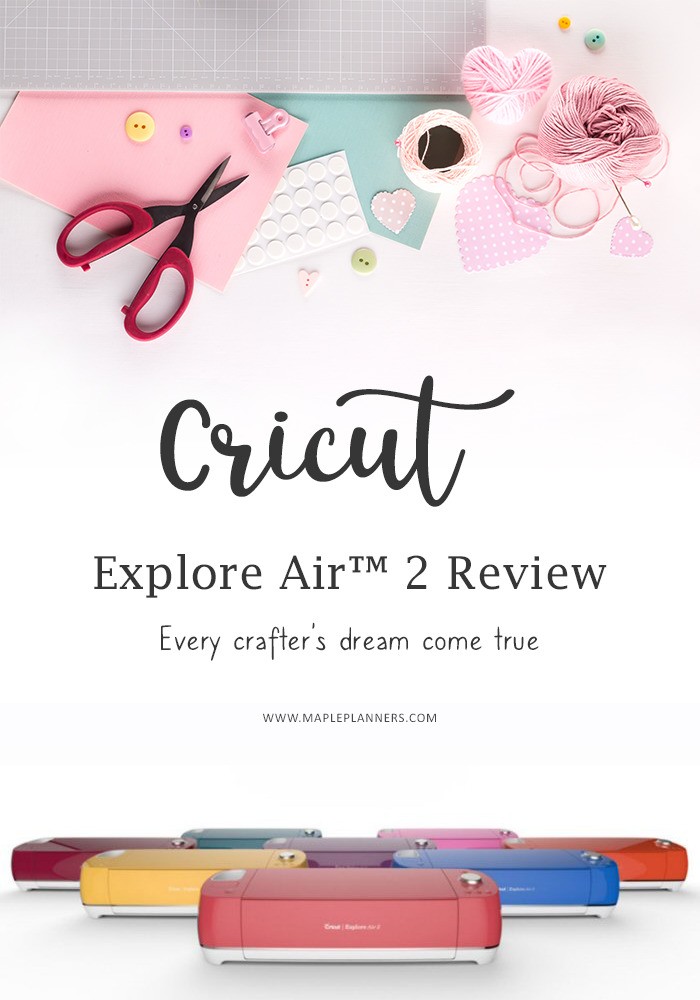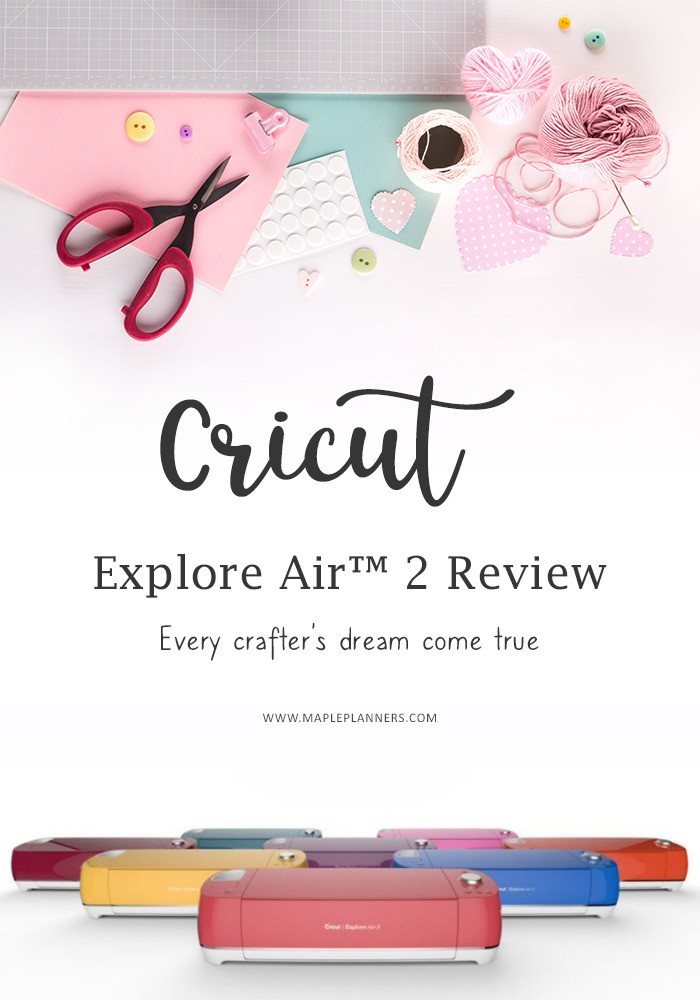 All in all a perfect go to machine for crafters. I am looking forward to working on variety of different projects with this awesome crafting machine.