Back to School Sudoku
Download free printable Back to School Sudoku. For more similar Sudoku templates, browse our free printable library. Simply download and print them at home or office.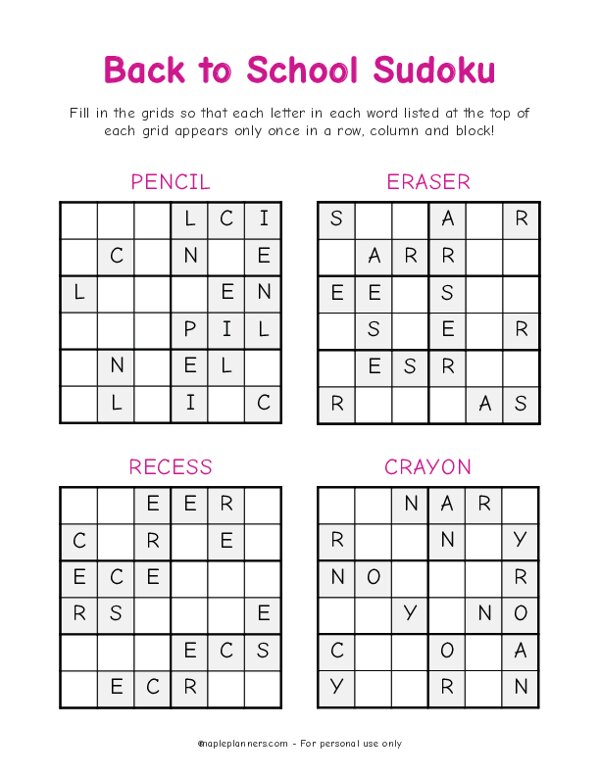 Scroll down for print and download options
Back to School Sudoku for Kids are perfect activities for back to school time. Such puzzles offer great workout for brain and help with improved focus and concentration skills. When kids solve such puzzles they strengthen their vocabulary and logical reasoning skills.
Related: Letter Sudoku for Kids
These 6x6 grid Back to Schoool Sudoku puzzles are easy to solve and need to be filled with letters listed at the bottom of each grid - PENCIL, CRAYON, ERASER, RECESS. Some of the squares are prefilled, rest of the blank squares need to be filled so that each row, column and smaller block has each letter occurring only once.
Finished size of this printable is 8.5x11 inch, so these can be printed conveniently at home on letter size paper. There are four puzzles per page, and comes with the answer sheet. Simply download, print and play.