Business Travel Packing Checklist (Prefilled)
Download free printable Business Travel Packing Checklist (Prefilled). For more similar Checklist templates, browse our free printable library. Simply download and print them at home or office.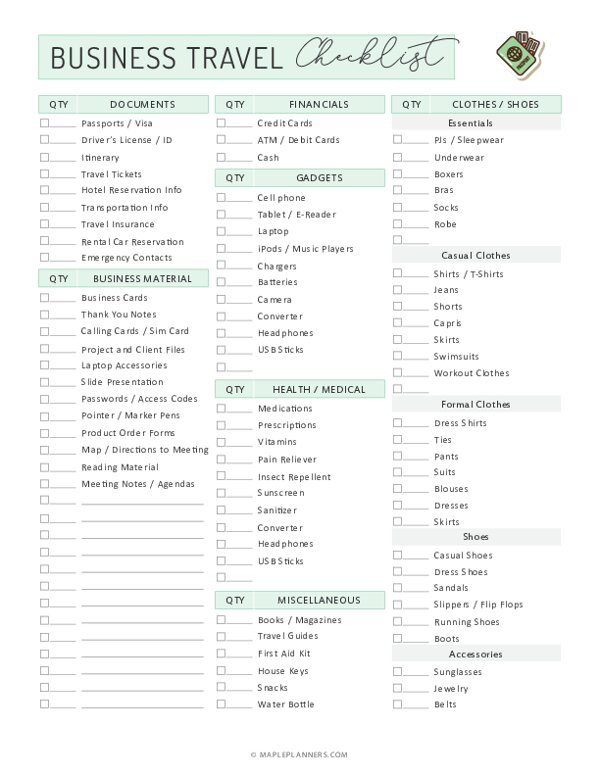 Scroll down for print and download options
Going on a business trip soon? This handy business travel packing checklist is an exclusive list of all the important personal and business stuff and things to do before you leave.
While packing for your business trip, keep track of important business and travel documents like passport, tickets, itinerary, emergency contacts, laptops, tablets, chargers, etc. You can also check off the items like credit cards, cash, health documents, clothes, and other important stuff.
This business travel packing checklist will make your business trip stress free so that you can focus on the business aspect of your travel.
This prefilled version has most of the important stuff listed, so you only need to go through each item, write the quantity needed, and check off when packed or done.
This can be conveniently printed on letter size paper (8.5x11 inches).
To download more free printables, check out our printable library.
Want more and get even more organized for your travel? This Travel Planner Binder is just what you need. This 30 page simple yet functional planner binder includes sections like travel budget, travel expenses sheets and much more.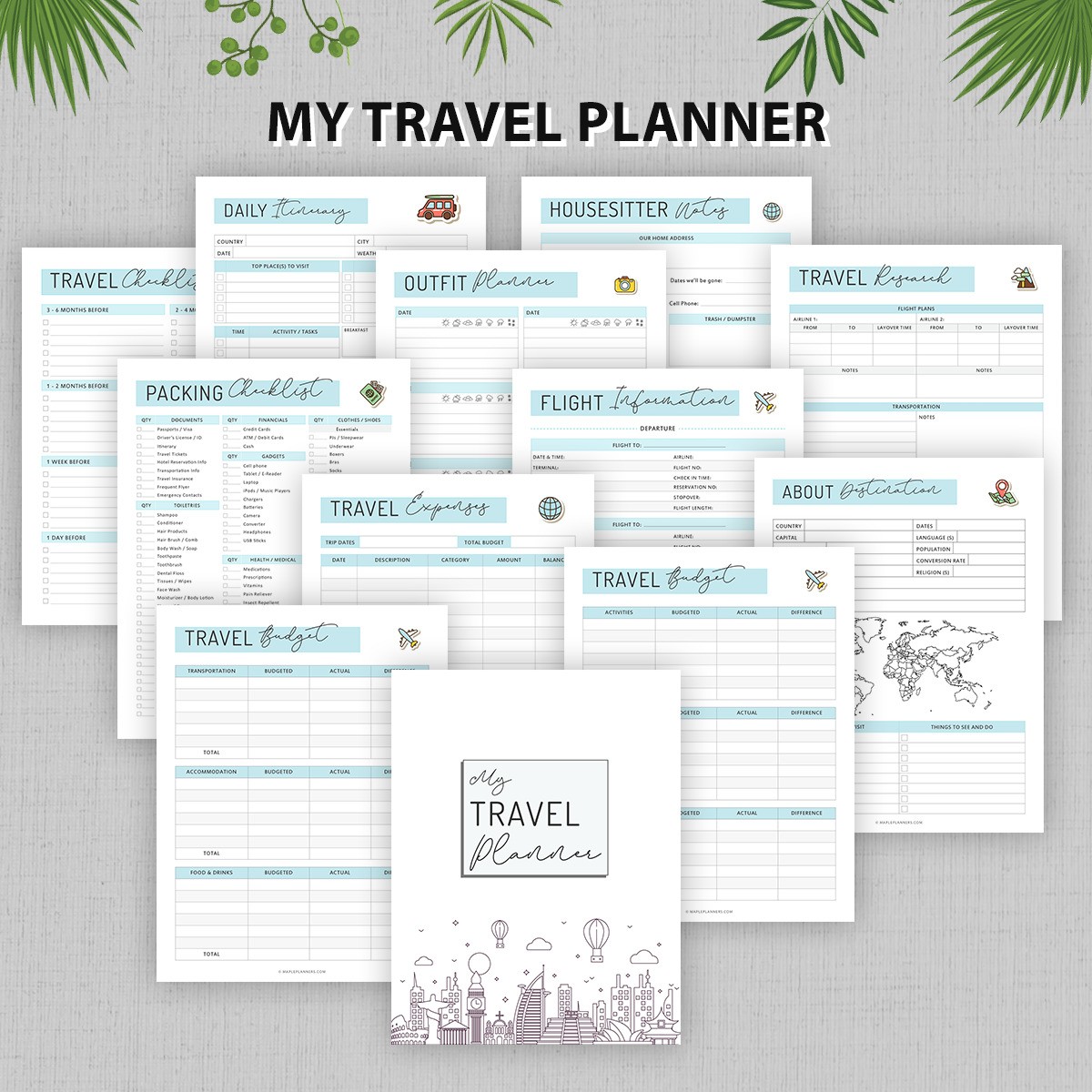 How to pack for your business trip?
Now that you have your business travel checklist, it's time to start packing! Follow these tips, and you'll be sure to have a successful business trip!
Pack light! Don't worry about bringing everything with you. Just pack the essentials.
Roll your clothes instead of folding them. This will save space in your suitcase.
Wear comfortable shoes. Most of the travels involve a lot of walking, so wear shoes that won't hurt your feet.
Plan your route and allow plenty of time to reach your destination. Traffic can be unpredictable, so it's better to be early than late.
If you're flying, give yourself ample time to get through security. Have your boarding pass and ID ready to move through the line quickly.
Locate your hotel, check-in, and drop off your luggage.
Take time to explore once you're at your destination. Check out the local restaurants and attractions.
Nap or relax in your room before your meeting if you have time.
Head to the meeting location and arrive early.
Once the meeting ends, you can explore the city or return to your hotel room.
If you're traveling internationally, get a travel visa before you leave.
No matter where your business travel takes you, follow these tips to ensure you're prepared!
Business Travel Packing Checklist (Prefilled)