Minimalist Travel Packing Checklist (Empty)
Download free printable Minimalist Travel Packing Checklist (Empty). For more similar Checklist templates, browse our free printable library. Simply download and print them at home or office.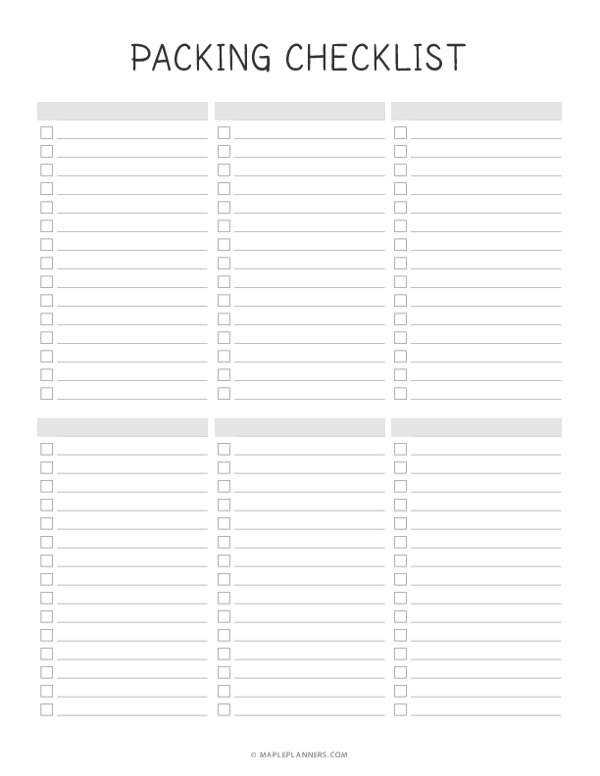 Scroll down for print and download options
Are you planning to travel soon?
Download this free travel packing checklist template. It includes the most essential parts of a trip, like checking for important documents, finances, health, medical essentials, etc.
We strive to relax when we go on vacation. Just to make sure that your traveling experience is stress free, you need to have all the essential documents with you, have the credit card, debit card, or travelers checks, pack the required medications (if needed), pack all the winter or summer gear, etc.
This travel packing checklist has been divided into sections, making it easy for you to divide your tasks easily. Major sections that you need to focus on are:
Documents
Toiletries
Financials
Gadgets
Health / Medical
Clothes / Shoes
Casual Clothes
Formal Clothes
Summer and Winter Holidays
Things to look at before you leave
Want more and get even more organized for your travel? This Travel Planner Binder is just what you need. This 30 page simple yet functional planner binder includes sections like travel budget, travel expenses sheets and much more.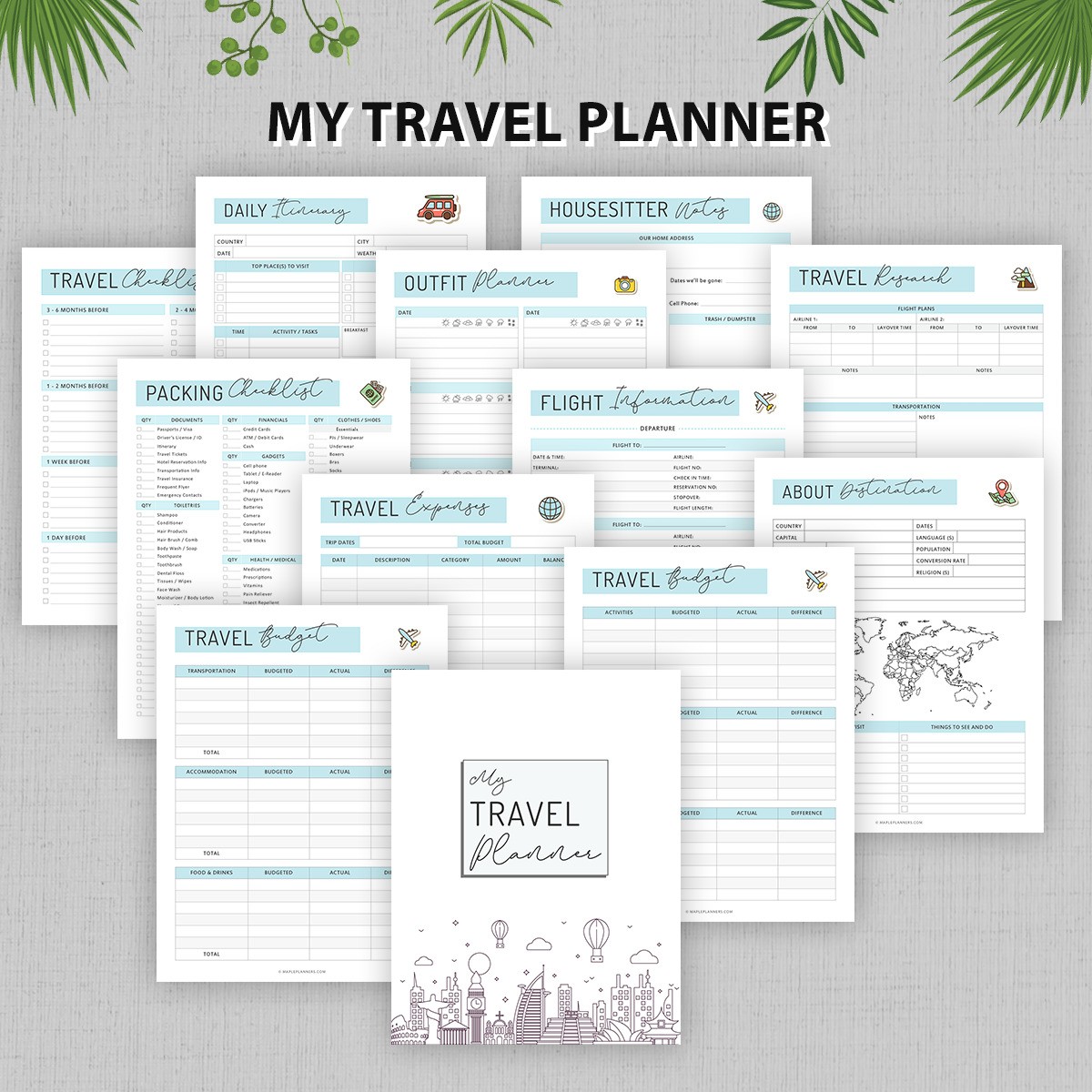 Minimalist Travel Packing Checklist (Empty)