Halloween Charades Game Cards
Download free printable Halloween Charades Game Cards. For more similar Halloween templates, browse our free printable library. Simply download and print them at home or office.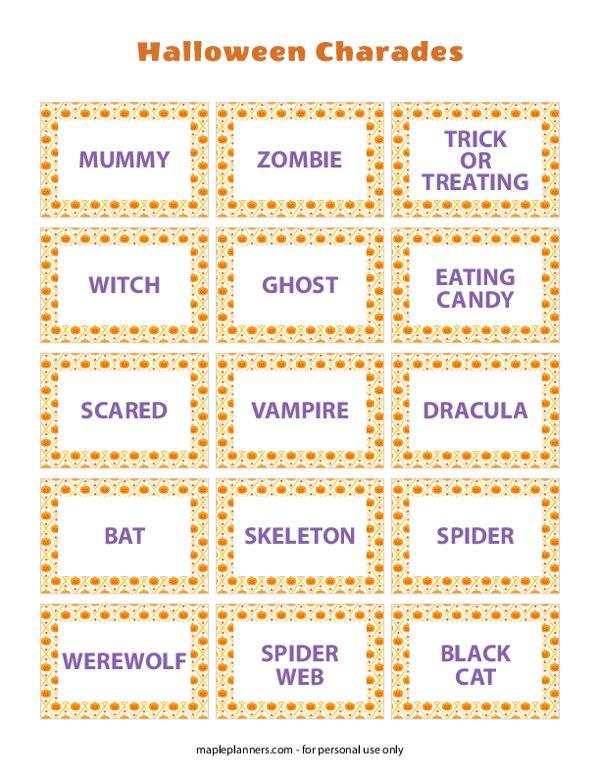 Halloween charades is a fun Halloween game to be played at home, with friends or at office with your coworkers. It is suitable for all ages and can be played with any number of people.
How to Play:
Download, print and cut the cards along the boundary lines or edges.
Put all the cards in a bowl or hat.
Each player gets to draw a topic out of the bowl.
The player must act out the word for others to guess without talking or saying any words.
The one who guesses the word correctly will go next to draw a card.