Conversation Starters For Thanksgiving
Download free printable Conversation Starters For Thanksgiving. For more similar Thanksgiving templates, browse our free printable library. Simply download and print them at home or office.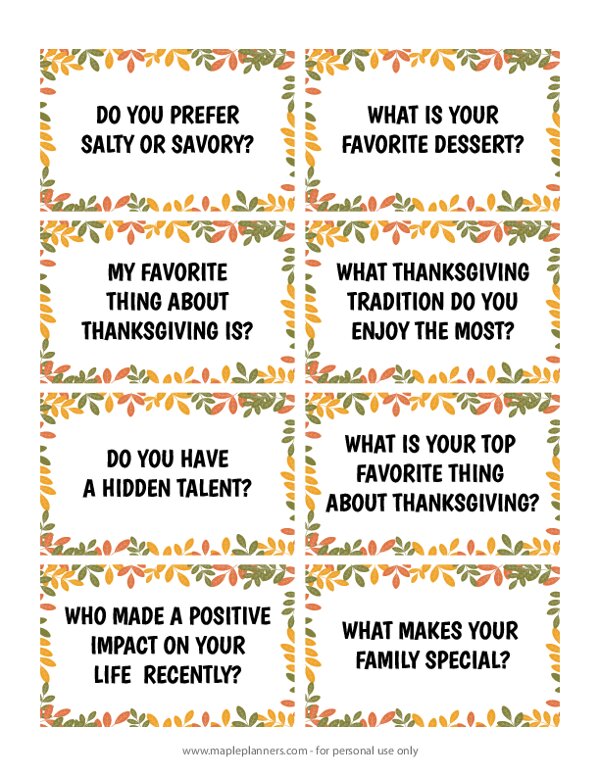 Scroll down for print and download options
Thanksgiving is just around the corner. Download and print these great conversation starters for Thanksgiving dinner table talk or while you're waiting for dessert. They're the perfect way to get everyone talking about fun and exciting questions.
The list of questions include:
- Do you prefer salty or savory?
- What is your favorite dessert?
- My favorite thing about Thanksgiving is?
- What Thanksgiving tradition do you enjoy the most?
- Do you have a hidden talent?
- What is you top favorite thing about Thanksgiving?
- Who made a positive impact on your life recently?
- What makes your family special?