Student Attendance Sheet Template
Download free printable Student Attendance Sheet Template. Perfect for teachers to keep track of attendance for every student in their classroom.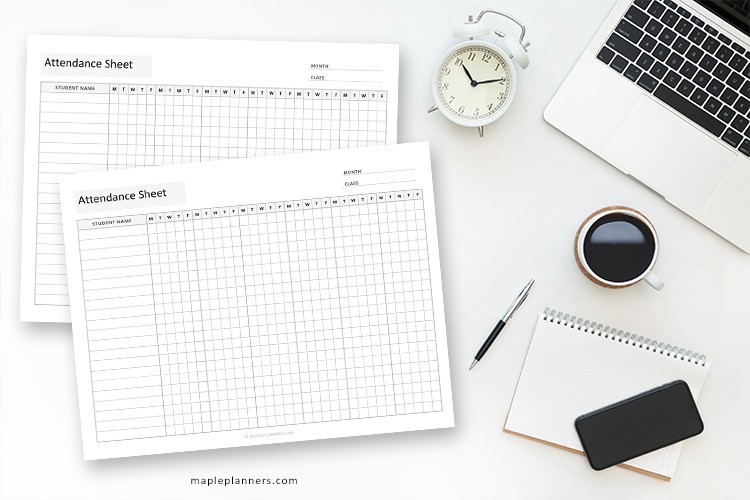 This post contains affiliate links and we will earn commission if you buy the products through those links. For more information, please read our disclosures here
This Student Attendance Sheet Template is perfect for teachers to keep track of attendance for every student in their classroom. You can easily track with the students' names which student was present or absent for any particular day of the month.
The package includes an editable student attendance sheet template where you can add the information as per your requirement. This document template lets you type all the information in the sheet, and then print it.
You can easily print these letter-size templates on a printer at home or at the school office. You will be able to add or edit the student name, attendance, month, and grade or class.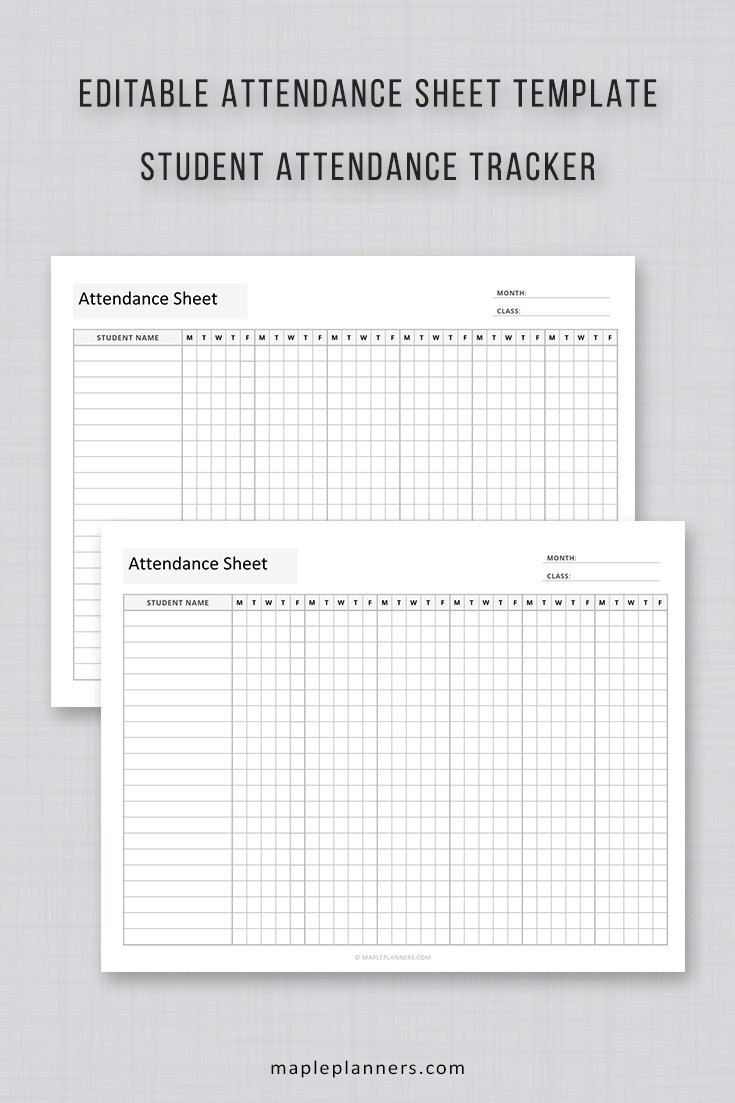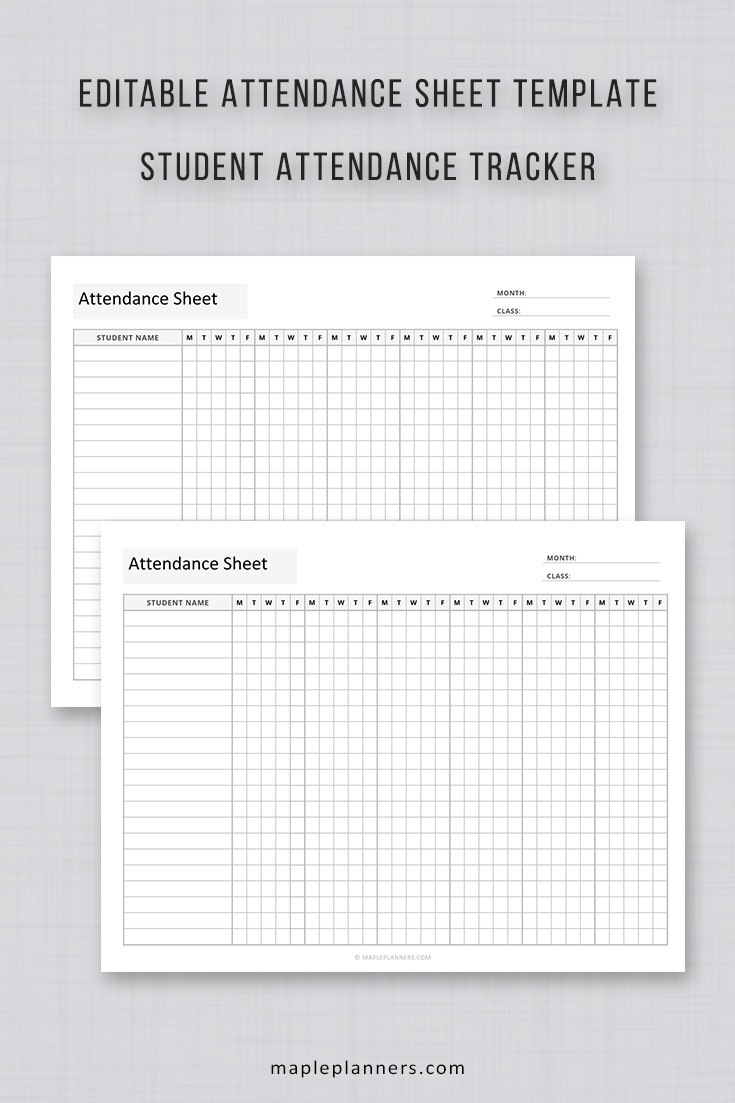 Make sure to save the changes before printing them out.
Teacher Planner Printable Templates
If you are looking for more teacher planner printable templates, make sure to check out these templates:
Attendance Record Sheet Template
This is an editable printable PDF file that you can edit, download and save. You can add information like the title of the record, month, grade in the top section. Type the names of the students, and the dates for the academic year.
Editable Class Roster Template comes with blue highlighted fields where teachers can fill the information about their class, grade and date.
Editable Student Checklist Template
Student Checklist is also an editable printable PDF file that allows you to add the students' names before printing this checklist.
These are editable templates that can be opened in Adobe Reader.
Teachers will love the convenience of simply typing or editing the student names, instead of writing over and over. All you have to do is download these templates, type all the required information about students and grades, and print.
Add these to your teacher planner binder or put it in a place where you can refer to it easily whenever you need to.