Free Printable Wall Art for Kids Room
Make kids room vibrant and fun with this cute Free Printable Wall Art. Simply download, print and frame. Kids will love reading this every time they are in their room.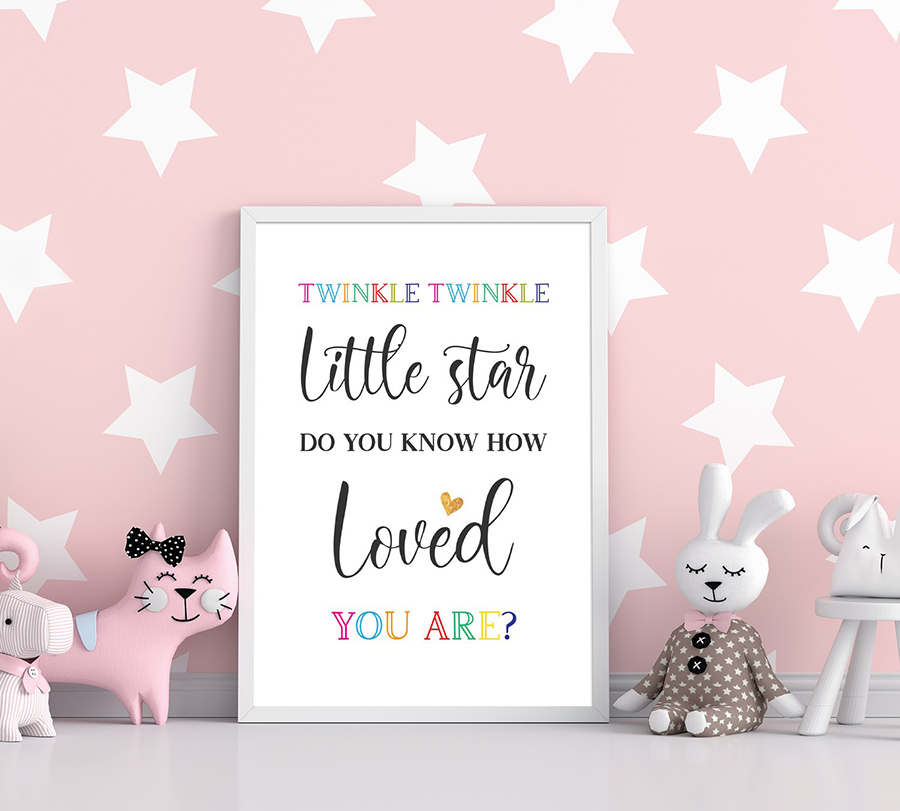 This post contains affiliate links and we will earn commission if you buy the products through those links. For more information, please read our disclosures here
Decorating a room doesn't have to be expensive and painstakingly hard. Sometimes a simple and minimalist print can brighten up a room and make it lively.
If you are stuck for ideas on how to decorate your kids' room, here's a cute yet simple printable wall art for kids room.
Related: Best Indoor Activities for Kids to do while stuck at home
PRINTABLE WALL ART FOR KIDS ROOM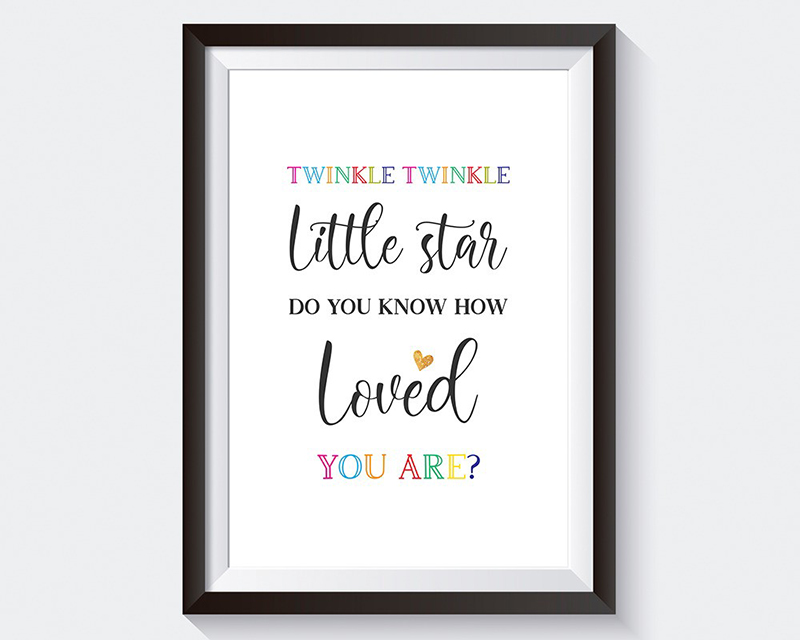 This wall art is definitely going to make your kids day whenever they walk into their room.
Twinkle Twinkle Little Star, Do you know How Loved you are?
Reading these lines on their wall every time makes for some heart warming moments.
Colorful letters on the top and bottom lines makes brightens up this wall art. Cursive lettering in the middle makes it look elegant.
How to print this Wall Art
When you download the package, you will find this printable wall art in two sizes: 8″x10″ and 11″x14″.
You can use both or the one that you like better.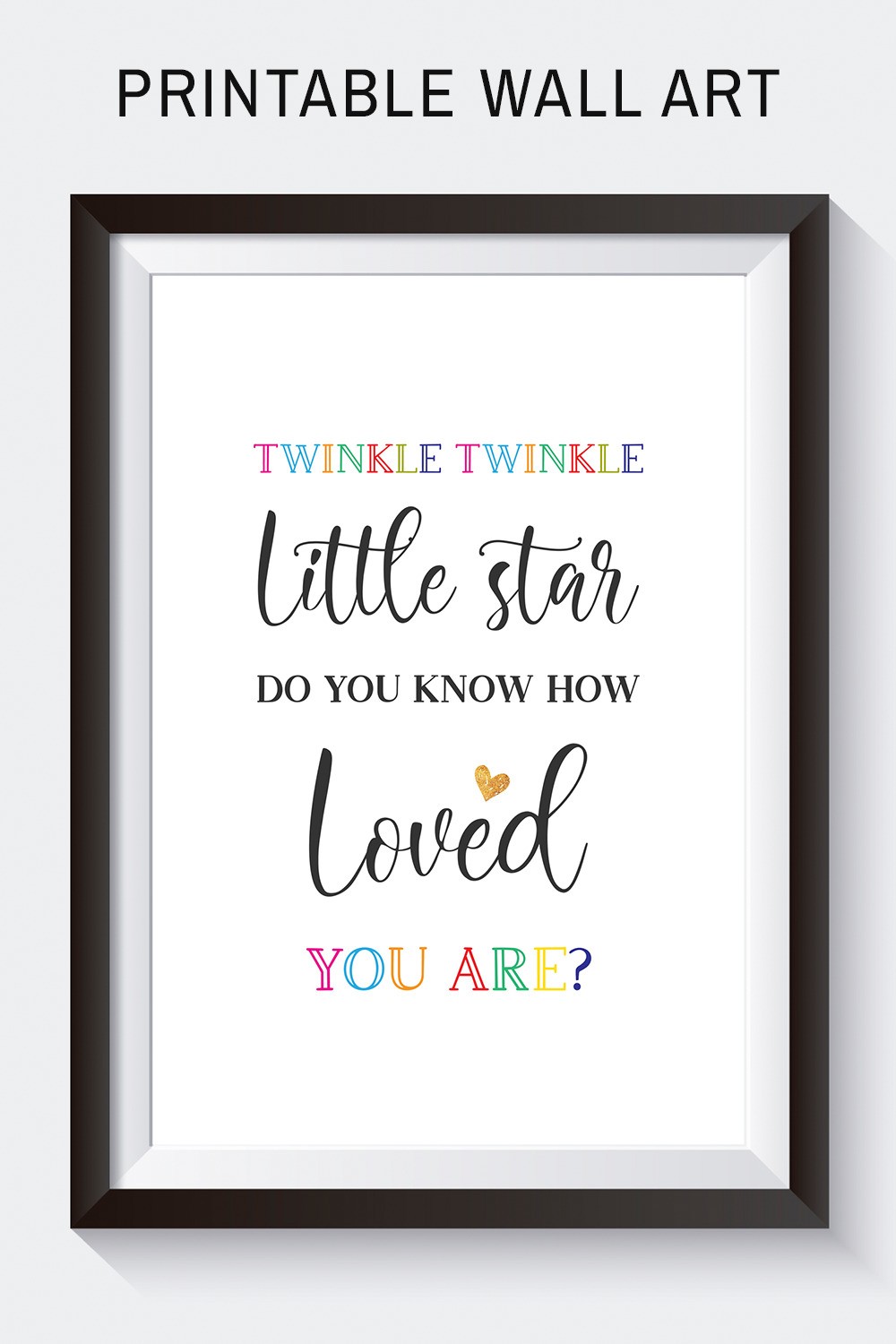 I hope you are able to download and use this "Twinkle Twinkle Little Star, do you know how loved you are" wall art.
It would look fabulously beautiful in kids' room, baby's nursery or a living room.