Trick or Treat Halloween Wall Art Printable
Celebrate Halloween with this fun Trick or Treat Halloween Decor Wall Art Printable. Orange and black colors popup and brighten the room to make the event more festive.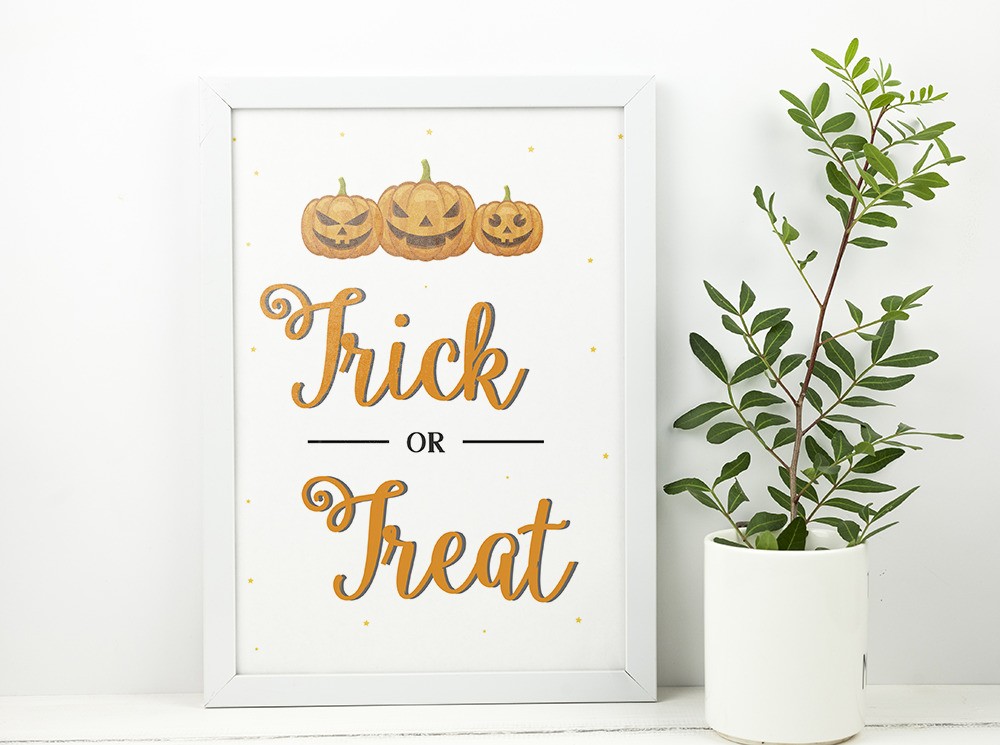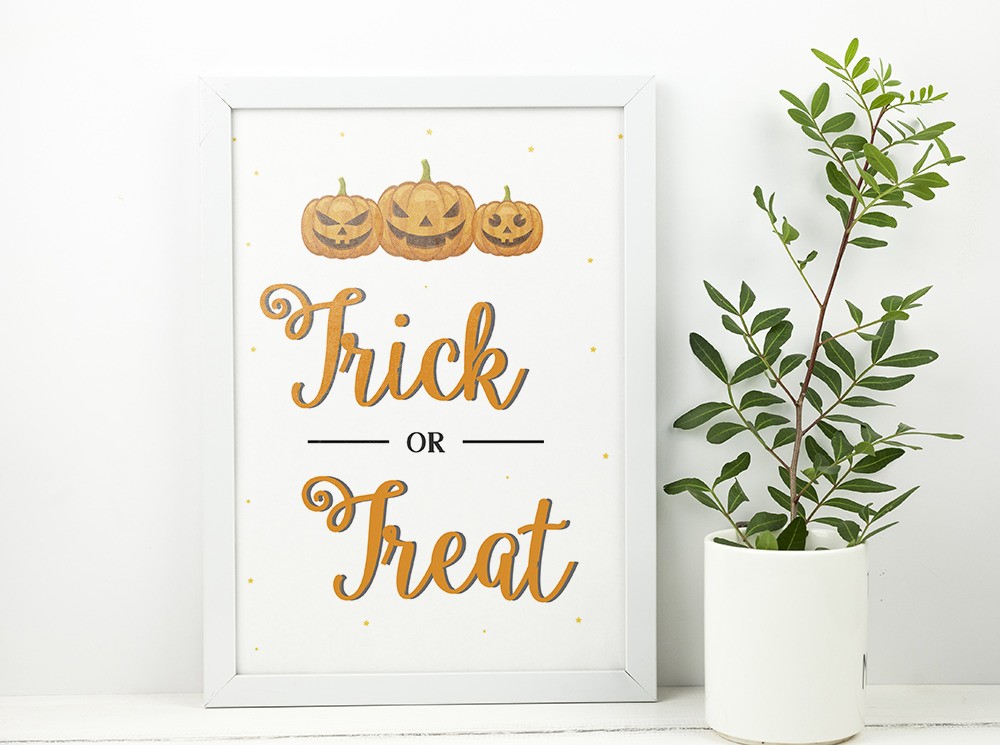 This post contains affiliate links and we will earn commission if you buy the products through those links. For more information, please read our disclosures here
Do you like to celebrate Halloween? I have never been a big fan but since kids like it for the dressing up and candy part of it, I started looking at the fun and playful side of it.
Related: Free Printable Wall Art for Kids Room
Like all the movies and decor, Halloween doesn't have to be spooky and scary. Along with kids, you can have the best time on Halloween as well.
TRICK OR TREAT HALLOWEEN WALL ART
Here's a treat for you this Halloween. Yup, no tricks only treats – Free Printable Trick or Treat Halloween Wall Art.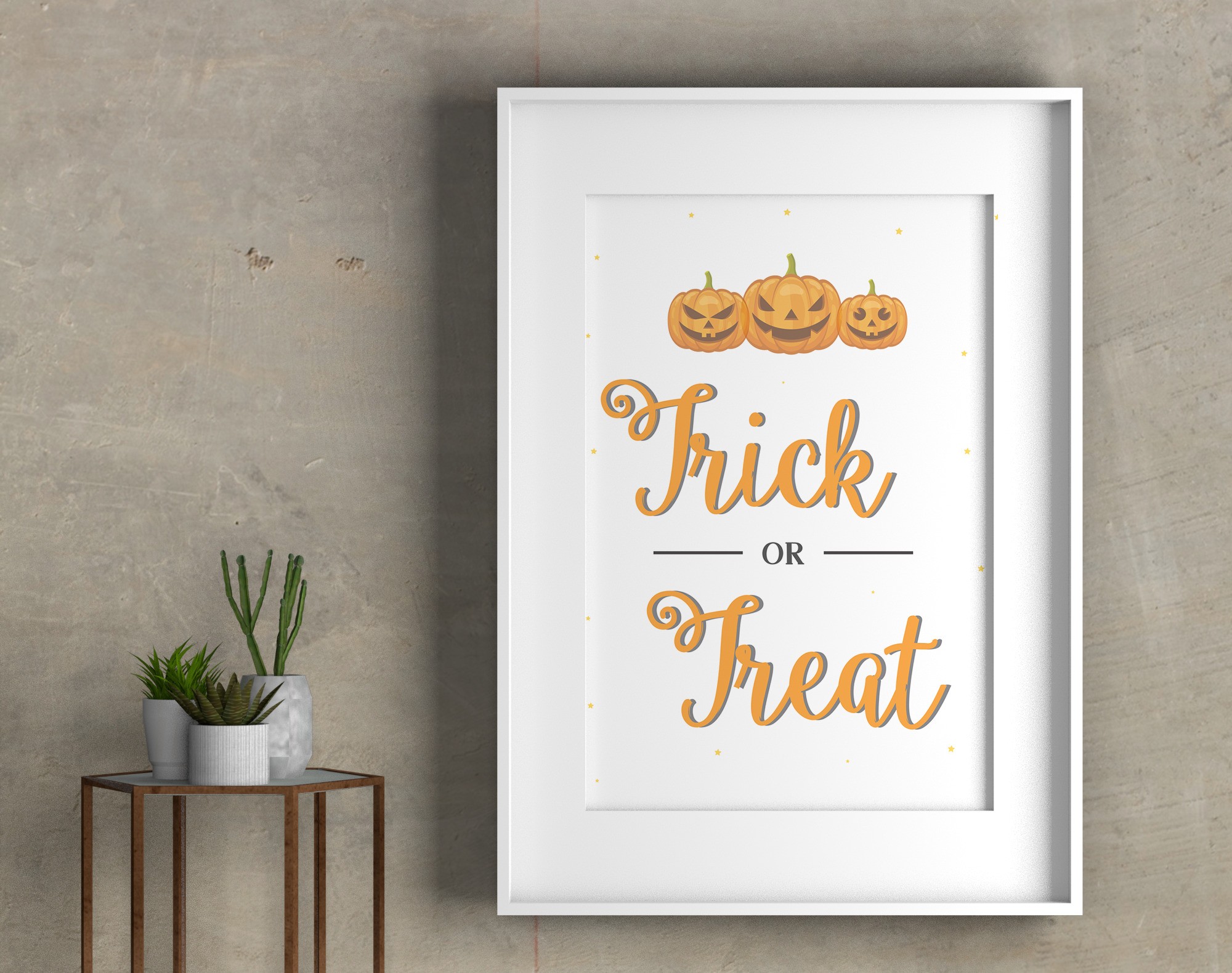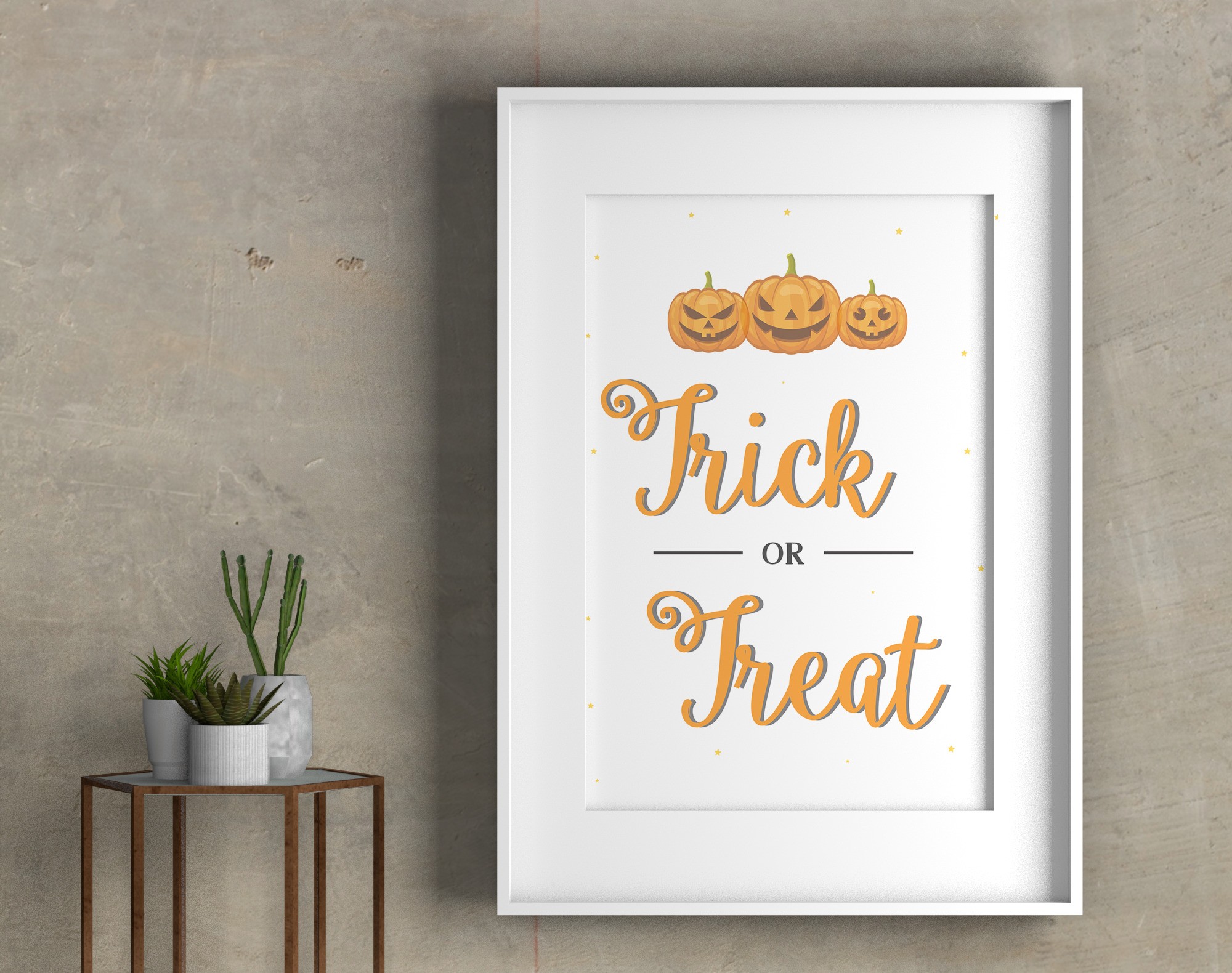 It is free to download. Use it for your Halloween Party or decorate a wall in your house.
Related: Free Printable Halloween Bingo
Simply download, print and frame. Hang it in your entryway and in your living room.
HOW TO PRINT THIS HALLOWEEN WALL ART?
When you download this package, you will find three sizes to choose from.
To start printing,
Download and save the free printable wall art
Open the pdf files using Adobe Reader
Click on File, then Print
You can print on the paper of your choice but thick card stock paper is highly recommended for best quality.
If not printing at home, you can get these printed at your local print shop.
Place the prints in the picture frame.
Above the mantel is the most fun spot to hand this printable wall art. You can get some creepy crawlies from the dollar store and place them along side the picture frame.
Looking for more Halloween Fun?
Make sure to download these Free Printable Halloween Bingo Cards.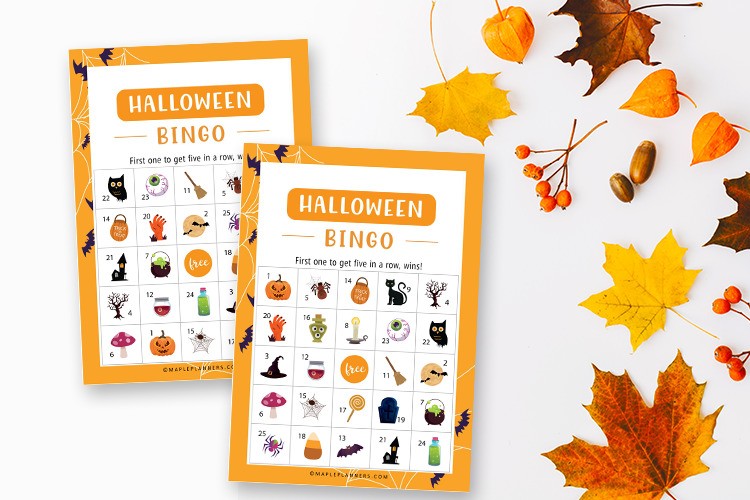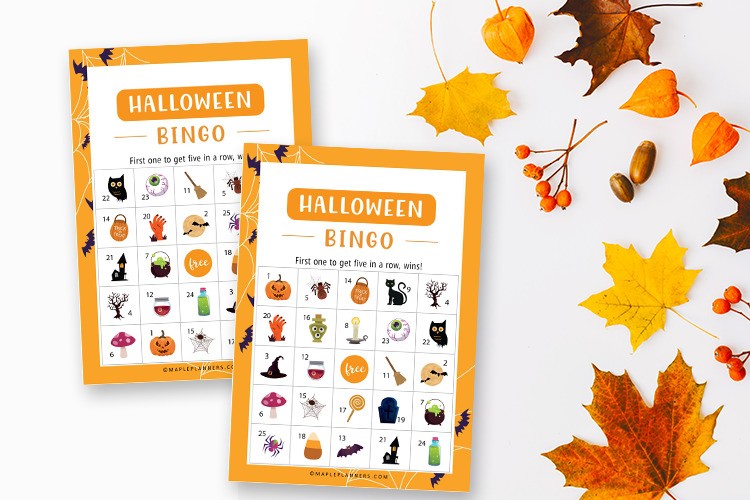 There are 10 unique bingo boards and a calling sheet. Finished size of each bingo card is 5×7, and two bingo cards can be printed on letter size paper.
Basically, you will only need 5 letter size paper to print the 10 bingo boards. Calling sheet can be printed on letter size paper as well.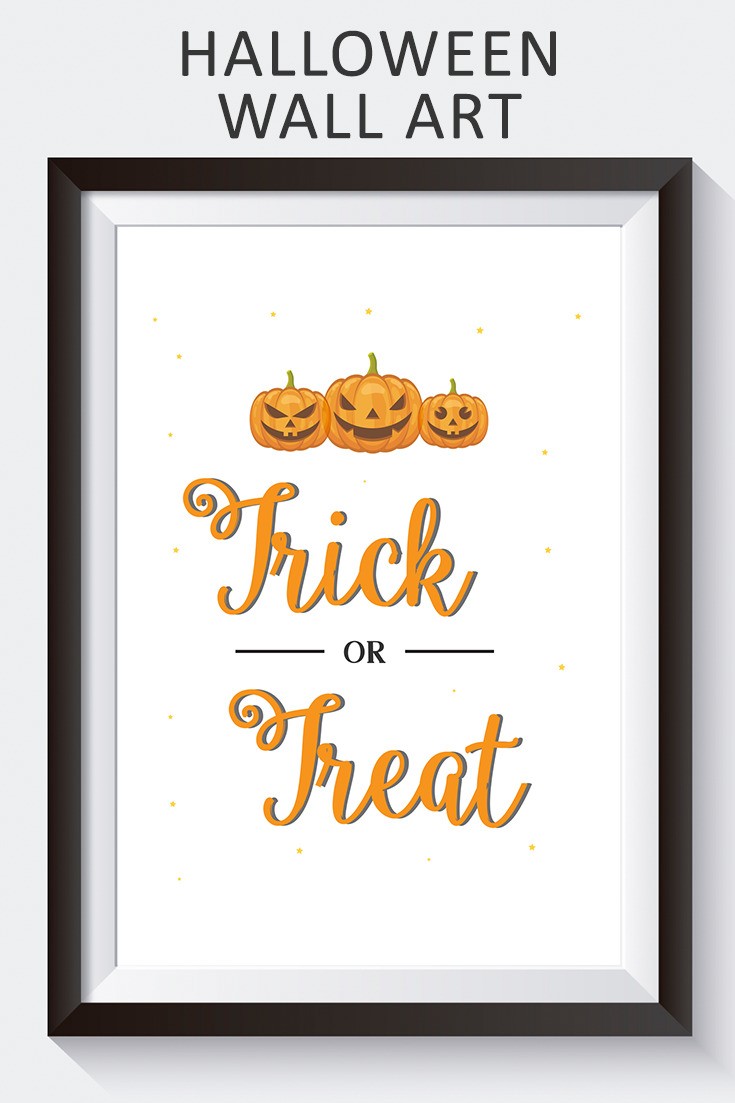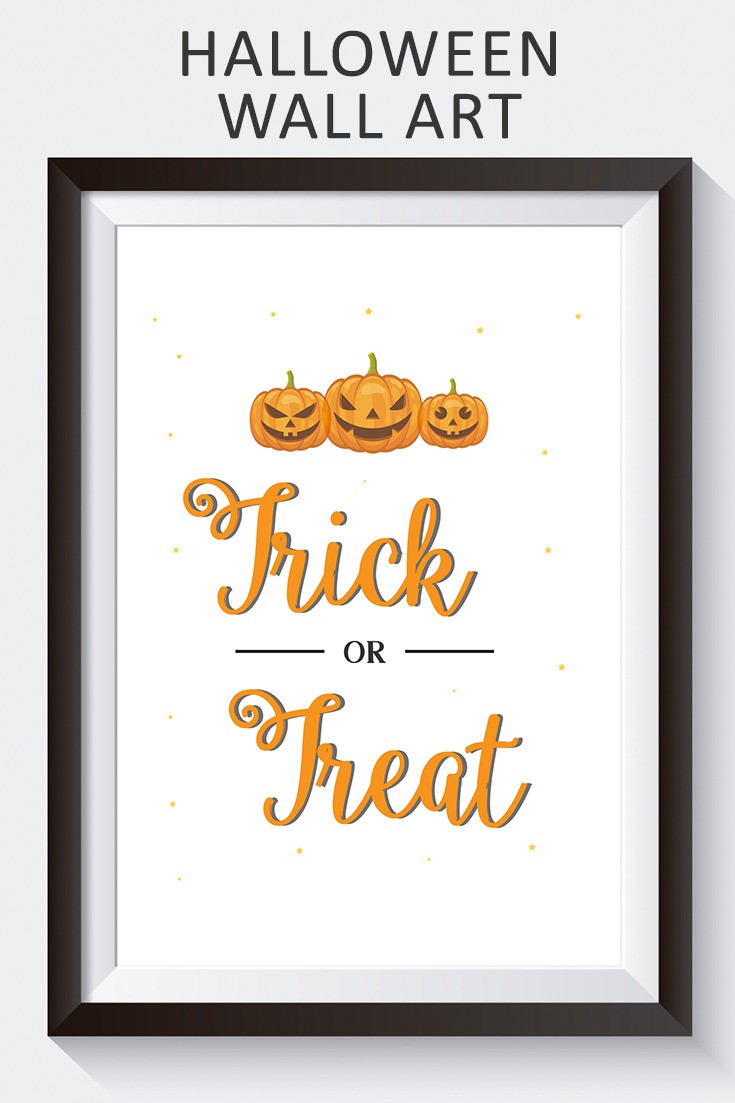 Please let me know if you were able to use this Free Printable Trick or Treat Halloween Wall Art.