Credit Card Debt Payoff Tracker
Download free printable Credit Card Debt Payoff Tracker. For more similar Budget templates, browse our free printable library. Simply download and print them at home or office.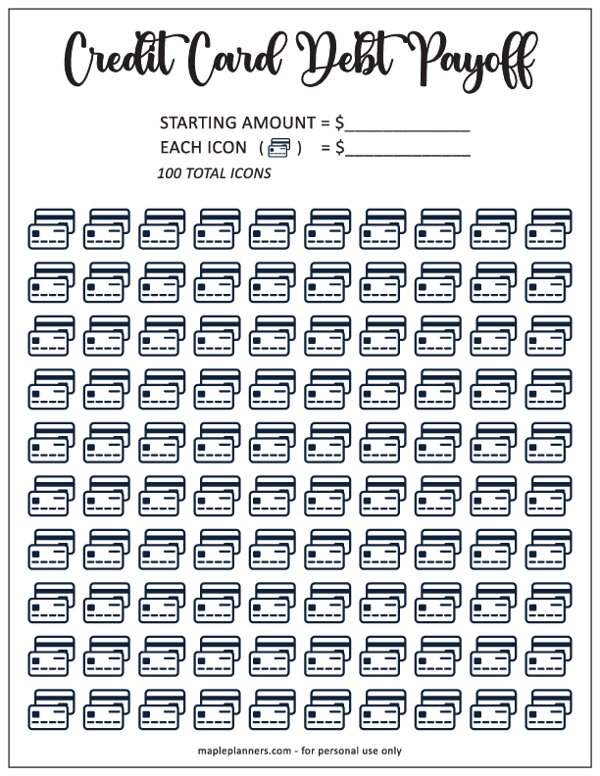 Scroll down for print and download options
Paying off debt can be a stressful process, especially if you don't have a way to track your progress. Our free printable Credit Card Debt Payoff Tracker Template is perfect for keeping debt in check.
This template provides users with an easy way to track debt payments and see the snowball effect at work on their debt. Using this tracker makes debt repayment not just simpler but more rewarding as well.
It's a powerful visual aid that can motivate users to keep chipping away at their debt payments until they're finally debt-free. Getting started today will make it easier for you to stay on top of your debt and successfully get out of debt sooner.
How much is each icon worth?
To figure this out, take the total amount of debt, and divide that number by 100 (because we have 100 icons in this printable). Whatever that amount is, what each icon is worth.
Credit Card Debt Payoff Tracker