Student Loan Payoff Tracker
Download free printable Student Loan Payoff Tracker. For more similar Budget templates, browse our free printable library. Simply download and print them at home or office.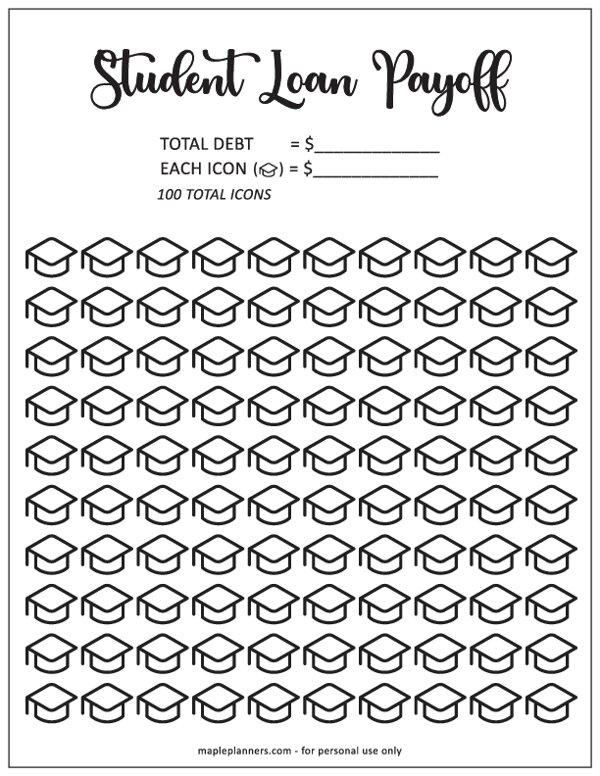 Scroll down for print and download options
As students, we all know the struggle of trying to balance our finances while juggling school and everything else life has to offer. If you are trying to pay off debt or save money for the future, managing your finances can be a nerve-racking experience.
Our free printable student loan payoff tracking template makes it easy to track your current and projected payments over time. Keeping detailed records of our budget is essential in controlling our financial situation and combating further debt.
With this shared resource, students can easily stay on top of their debts without needing complex software. Stop stressing about money and start putting together a plan with this helpful tool!
How much is each icon worth?
To figure this out, take the total amount of debt, and divide that number by 100 (because we have 100 icons in this printable). Whatever that amount is, what each icon is worth.
Student Loan Payoff Tracker